11 Best Apple Watch Apps For Teachers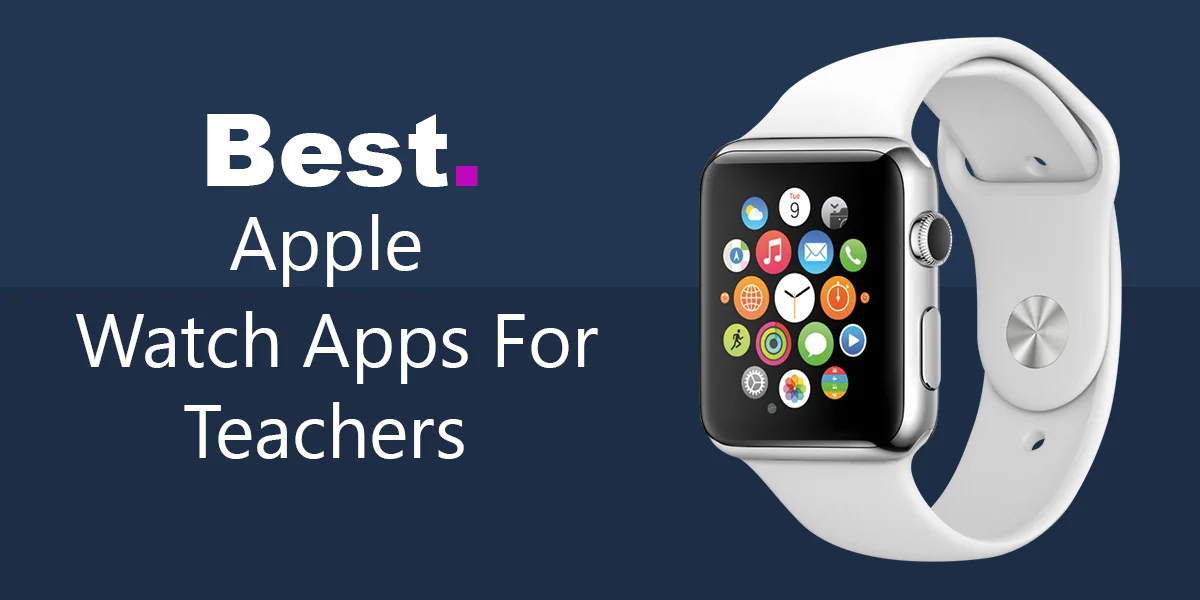 Apple Watch is the most convenient tool for increasing productivity. As a teacher, you need some apps that you can use to get the most out of your Apple Watch.
There are great collection apps in the App Store that are beneficial for you as a teacher to stay organized. From solving complex math equations to organizing tasks becomes a much easier task.
You only need to install few apps.
In this guide, I have listed some teachers friendly apps that you can install on your Apple Watch. Also, we have a great collection for your students that you can recommend to them.
Recommend Your Students
Best Apple Watch Apps For Teachers
Bear Notes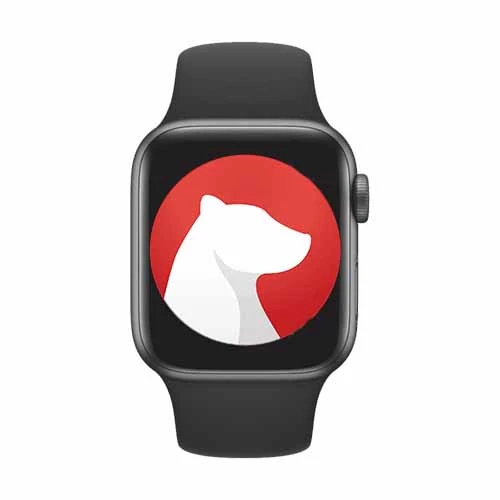 Being a teacher, you must need a notes application on your Apple Watch. Bear Notes is one of the best applications for teachers that helps in capturing your thoughts, discoveries, and ideas. Plus, this app has been awarded as the best app in Apple's AppStore of the year.
Along with converting your thoughts into words, it comes with some awesome features like quick organizing using tags, sharing your notes anywhere, back up and restore, and much more.
The app is free. But you can unlock additional features by paying $1.49 monthly or paying $14.99 annually.
You will get some really cool paid features like encrypting individual notes with a password, locking your notes with face/touch ID, exporting notes in different formats (PDF, HTML, DOCX, and JPG), and dozens of gorgeous themes for a better user experience.
Price – Free | Paid ($1.49 monthly, $14.99 annually)
Microsoft OneNote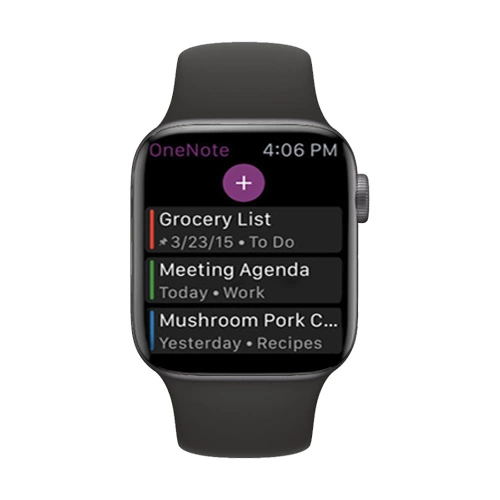 Microsoft OneNote is another note application for teachers. With the help of Microsoft OneNote, you can plan your own big event, take notes, add pictures and videos to a note, password protect your notes, save to the cloud, and much more.
There is not much difference between these two applications except Microsoft OneNote is free to use, where the Bear Note application charges you to use some of its advanced features.
Microsoft OneNote is freemium. Meaning, there is an in-app Office 365 subscription that you can purchase to unlock additional features.
Messages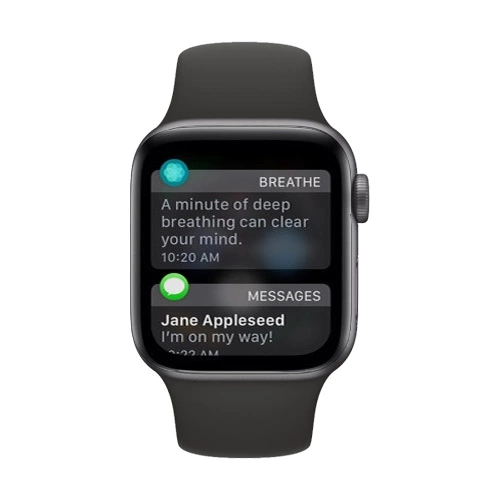 As a teacher, you might think having notifications on your wrist all day can be annoying at times. However, using it properly will make your day easier. By turning on notifications for some apps, you can filter which messages you should pay attention to. In this way, you can increase your productivity and manage your time.
Microsoft Translator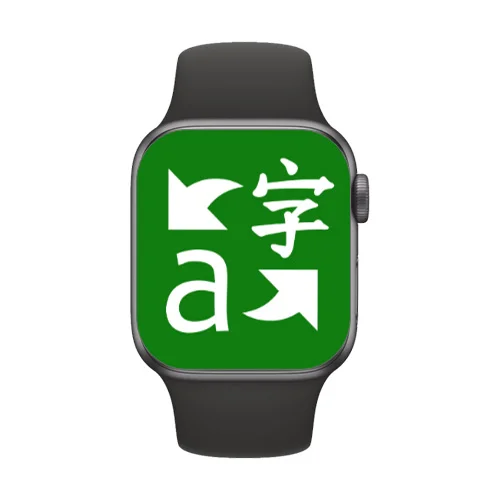 MicrosMicrosoft Translator app is one of the most necessary apps for teachers teaching different languages. It can be used when you're stuck at a point, unable to guess the meaning of a word or sentence.
Using Microsoft translator, you can convert words or sentences into your native language for better understanding.
With over 70+ different languages, Microsoft translator stands out from similar apps available. It can translate text, voice, images, and multi-person conversations. Moreover, for instant translation, you can speak up to your Apple Watch.
Also, download languages ​​for offline translations for free and get tons of features like auto-sync, listen to your translated phrase, share your translations with other apps, and much more. Overall, a great application for teachers looking for a translation app.
Timer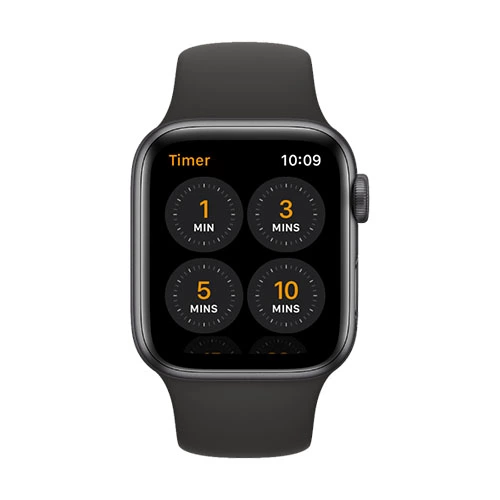 Being a teacher, you have to be very particular about time. The timer is an inbuilt apple watch app that can help you keep track of time. It ensures that the time is being under control to give more time to your students.
You can always use a preset timer of (1, 3, 5, 10, 15, 30) minutes, (1, 2) hours. These preset act like a time-saver for you. Also, if you want to set your own custom timer, scroll down and add a customized timer.
In addition, SIRI is always there to help. Say something like, "Set a timer for 30 minutes." You will be set and ready to go.
Dictionary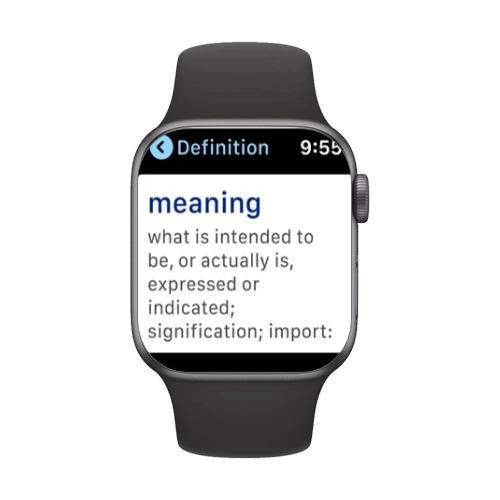 Carrying a physical and heavy dictionary book everywhere isn't reliable. But What if you get access to a dictionary from your wrist? The Dictionary app on Apple Watch has over 2 million+ trusted definitions and synonyms.
It offers some features to improve your vocabulary like word of the day, a synonym of the day, voice search, word puzzle, audio pronunciations, synonyms, grammar guide, editorial articles, learner's dictionary, A-Z Dictionary, and favorite words.
Thankfully, you can always use this application offline. It won't require having an active internet connection for use.
Reminders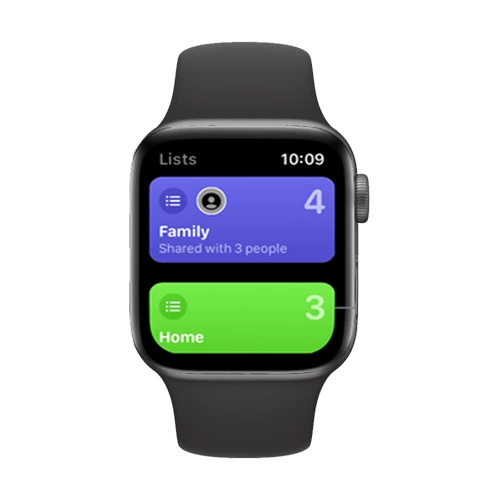 If you're always in a hurry with things to do and remember, then getting reminders on your wrist will make your lifestyle a lot easier. Reminders app, which comes pre-installed with your apple watch, rescues from such situations.
You can set reminders to collect assignments, attend events and importantly take attendance. The best thing about this app is your students can't hear the reminder sound, but you can because of the vibration alert.
Class Timetable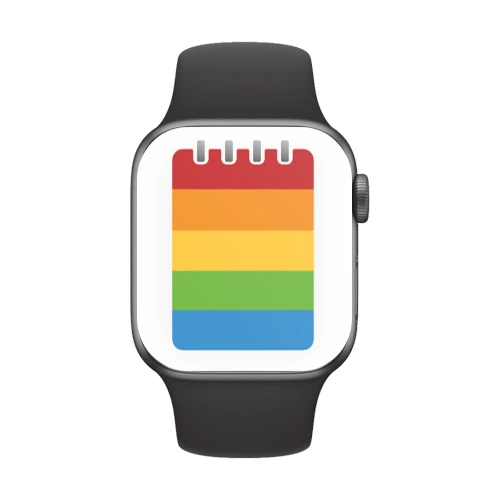 On a busy schedule, it becomes difficult sometimes to keep track of your weekly classes and events. Class Timetable app will do this for you.
Whether you teach in school, college or university, Classroom Timetable is the perfect companion for you.
With an easy-to-use interface, Class TimeTable stands out from other timetable applications on the App Store. It has a built-in task list to make sure everything is organized for you. And lets you view and edit your task list.
It also gives you some paid features like task reminder, timetable export, class notification, and more.
Microsoft PowerPoint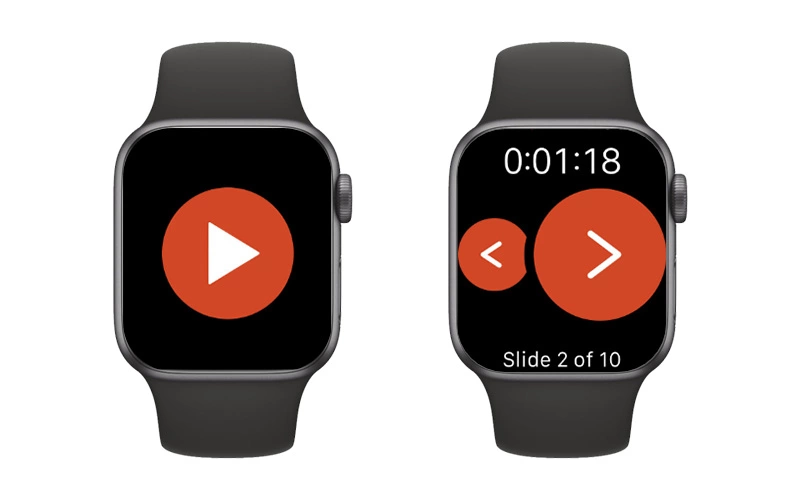 Microsoft PowerPoint is one of the best PowerPoint presentation app available on the app store. This app lets you edit, create, view, present, and share presentations quickly and effortlessly from anywhere.
It allows you to access and view your recent slides and presentations on any device. And shows you the slide number and elapsed time of the presentation.
Apart from this, it also provides forward and backward buttons to shuffle the slides with ease.
Microsoft PowerPoint is free. However, there is an in-app Office 365 subscription that can be purchased to unlock more features.
Calculator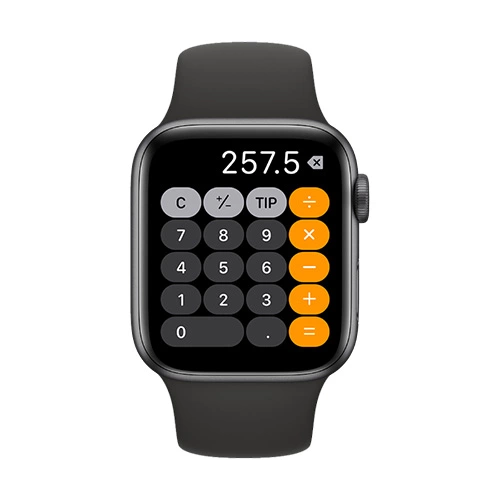 As a teacher, you must have a Calculator app installed on your Apple Watch. It is a convenient and easy-to-use app for calculating complex equations. Also, this calculator app includes both scientific and general calculators to solve mathematical equations. Plus, you can store and share your calculations with your students for better understanding.
Email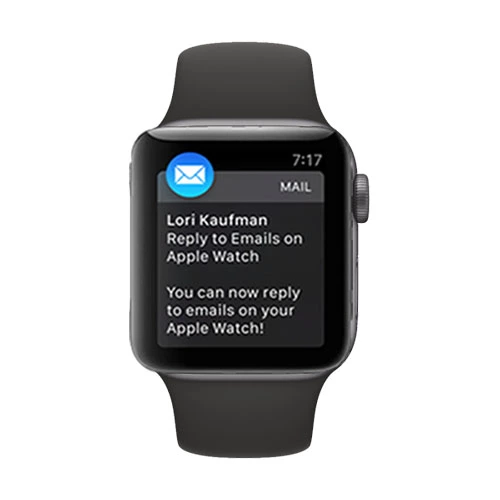 Frequently checking your phone or laptop for email is quite inconvenient. You don't need to download an app to reply to your emails, as you can do it independently on your watch by turning on email push notifications.
Hey! My name is Ranjeet. I am the co-founder of 'SmartwatchAdviser'. With one of my friends, I started this website out of a passion for writing and exploring different wearable tech. Currently, I am using Mi band 4 as my primary fitness tracker and own a Noise Color Fit Pro 3 to match my style on various occasions.