Top 5 Best Leather Bands for Apple Watch (Premium Quality)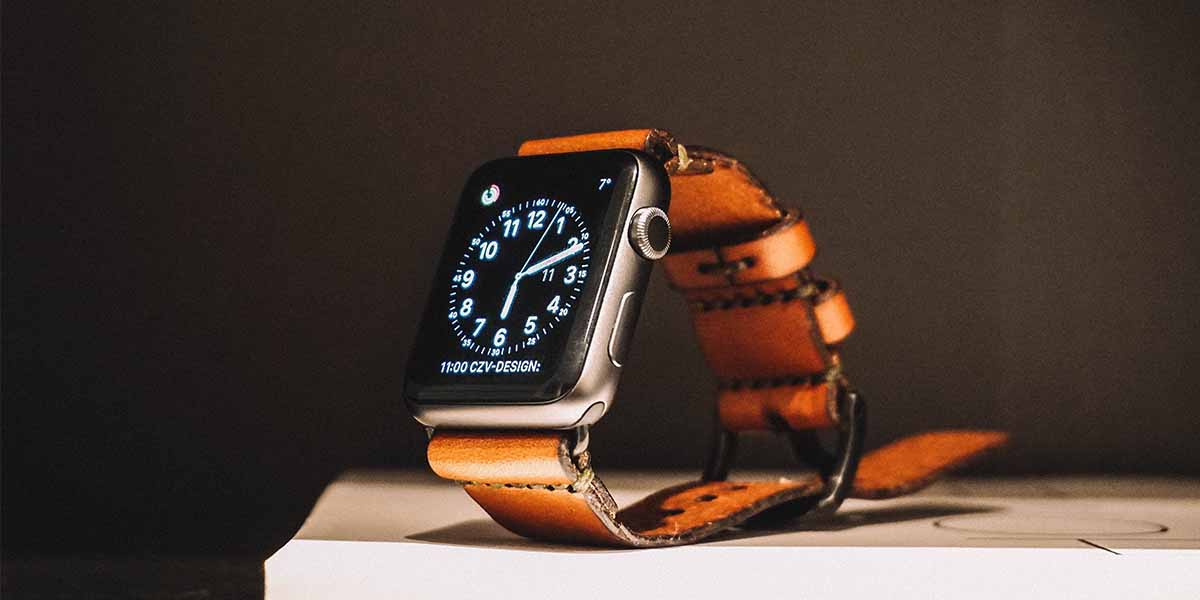 Ever got a feeling that your apple watch may stop you from having a classy and elegant look because the band wouldn't go with your favorite outfit? Don't worry! You can choose the best leather bands for apple watch and walk-in style all day long. Your apple watch doesn't have to be all 'fitness-focused; upgrade it to your fashion symbol using a leather watchband.
Why Should you Switch to a Leather Watch Band?
Leather gives a feeling that we cannot resist falling in love with it. The simple pleasure of touching the soft and tanned cowhide and the comfort it provides to our wrist is enough to choose the leather watch band over any other materials. Apart from this, it has the advantage of fitting into any occasion, making you look stylish wherever you go.
Leather is the only material that gets more attractive with time; over time, it develops a patina that will make you look even more classy. Now there are waterproof leather straps available that can be used for your workout sessions and other sober activities, and not worry about the sweat ruining the leather.
Since you have decided to go for a leather watchband, you should look into certain things before choosing one.
1. Leather Quality
Ensure that you are dealing with premium quality leather because there is always a chance that you may fall for a fake material that will not last long. Read through the product description carefully and be sure that it doesn't contain PU.
2. Hardware Quality
Hardware on watch bands should be of acceptable quality, or else you will end up having it tarnished or rusted over the years. Trust those bands only that feature 304 stainless steel and are not prone to corrosion. If you don't select the best quality hardware, it will just turn away like sterling silver.
3. Stitching Quality
Look for long and wide stitches that ensure durability in the band and make it the best leather watchband. If it does not hold proper stitchwork, it might not be suitable for everyday use's normal wear and tear. But there are always exceptions, like in the Grovemade leather bands that don't have any stitches but still provide the best quality leather apple watch bands.
What to Ask Yourself Before you Choose the Band?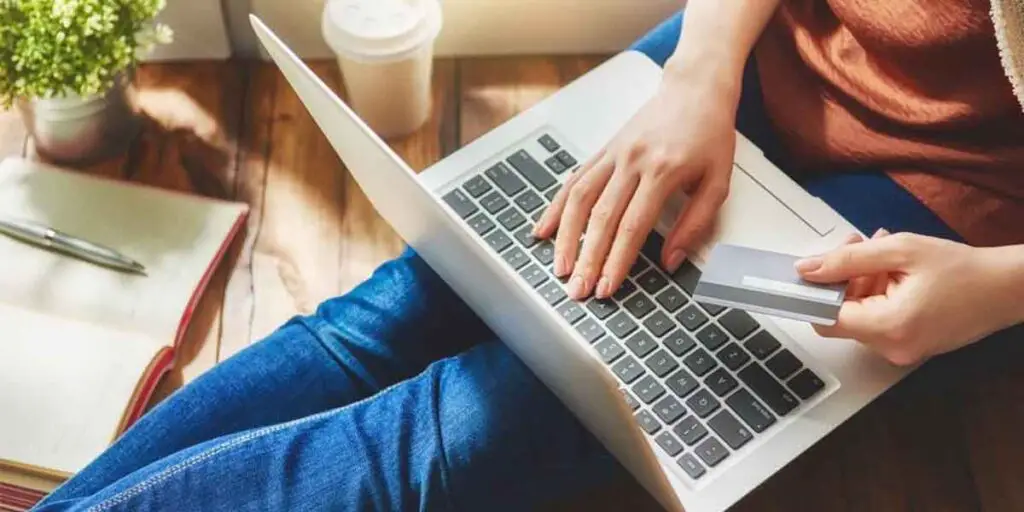 Knowing about what to look for in a leather watchband is not enough. It would help if you were particular about what exactly you are expecting from it. For this, there are certain things you should ask yourself:
What are my preferences?
You shouldn't buy something just because your friend bought it or there is a sale going on for that particular thing. It would help if you purchased items. After all, you want them because you prefer them; only then will you value them and feel happy about having them. So it's essential to know what you are looking for in a leather watchband. The style, color, and texture; you should be clear about all these things before searching for the best leather apple watch bands. Once you are sure about what you want, you will immediately know when you find the one band that suits you.
Am I looking at the right band size?
Before you proceed to buy your favorite leather band, make sure they fit your apple watch perfectly. Since the apple watch's different editions have different sizes, you should be careful to choose the right size. If you have one of the first three editions of the watch, the sizes would be 38mm and 42mm, while the later editions have 40mm and 44mm.
As the new models hit the market, there were modifications in the design; now, a 38mm strap would fit a 40mm watch, and a 42 mm strap would fit a 44mm watch. That means the bands from your old watch could be used for the new ones. So get a clear idea about your band size and choose accordingly.
Am I looking at the best quality leather apple watch bands?
The quality of a product is something that cannot be compromised at any cost. If you're ready to invest your money and trust in one of the best leather apple watch bands, you would want it to last. It shouldn't make you feel like its initial charm fooled you. Its quality should remind you that it was indeed the best leather apple watch band over the years that you made the right decision.
Is it budget-friendly?
You don't want to empty your pockets looking for the best leather bands for your apple watch. Make sure that the crew meets quality at an affordable price. There are plenty of leather bands available at a budget-friendly rate that doesn't compromise with quality or style; you have to go for the right one.
Now that you are sure about what you want, you should know where to look for your right band. Below are the top 5 best leather apple watch bands that you can buy without a second thought.
Top 5 Best Leather Bands for Apple Watch
1. Nomad Leather Straps
Horween Leather
If you need a classy look where simplicity comes with elegance, then you should suit yourself with the American-made Horween Leather straps from Nomad. This beautifully crafted strap is specially designed to develop a patina over time and give you a unique look with time and usage. You can choose from their collection of black or silver hardware in the modern, traditional, or slim look.
Active Leather
Are you looking for a change in the band of your usual sports? Switch to the Active Strap Pro, the waterproof leather straps from Nomad, specifically designed for sports and heavy everyday use. The Active Straps are built with hydrophobic leather and ventilation channels, making it the best apple watch band for working out.
2. Venito Ancona Cuff Leather Watch Bands
Most of us have an affinity for a vintage style but are not ready to give up on modernity. If you are one of them, then the Ancona leather watch bands with 70's fashion handcuff design are the perfect fit for you. It is handmade from the soft full grain genuine leather, the most robust and most durable type of leather with exceptional craftsmanship.
The band's luxurious texture is combined with a simple and classic look, making it irresistibly attractive. This beautiful band is moisture resistant and turns even more beautiful as it develops its rich patina as the leather ages over time. Durability double ensured with well-finished exquisite stitches, these leather bands will accompany you in all your adventures.
Must Read | Best Apple Watch for Teenagers – How Useful for a Teenager?
3. Bullstrap Leather Bands
Bullstrap offers uniquely crafted leather bands that will humbly exceed all your expectations about a leather watchband. It is made of supreme quality 100% Calfskin leather from some of the best tanneries in Italy. The full-grain Italian leather combined with stainless steel metal fixtures offers an unmatched quality of long-lasting quality.
The strap's natural texture is unaffected since utmost care is given to maintain it while crafting each band. It will develop a unique and deep patina with usage and time, which will be uniquely yours; no two straps will look the same. These leather apple watch bands with sizes 44mm and 42 mm are compatible with all Apple Watch versions, Series 1-6.
4. Clockwork Synergy Leather Apple Watch Bands
Are you ready to add a little class to your wardrobe instantly? The gentleman's collection of leather watch bands from Clockwork Synergy is your one best option to own a classic look at an affordable price. The straps made from the premium calf leather have an additional paddling incorporated into it, which gives it the sweat-resisting quality.
Now you don't have to worry about using your leather band the whole day, and you won't have to take off your watch to do your favorite activities. It is also the most convenient and easy-to-use leather band as each strap comes with a built-in quick-release pin for fast attachment to your apple watch. The hardware is made of 100% stainless steel that ensures lasting durability. Evoke the classy and elegant person in you by using the best quality leather bands for your apple watch from Clockwork Synergy.
Recommended | 15 Best Bands for Gold Apple Watch – Men & Women
5. Apple Leather Loop
Apple's leather loop band is a package of oozing luxury and class. It is made of Venezia leather, which is handcrafted in a tannery in Arzignano, Italy. After going through a series of expert milling and tumbling, this stunning band reaches you where its pebbled structure is refined neatly.
The magnets beneath the soft and quilted leather make it convenient and easy to wrap it around your wrist and take it out hassle-free. These bands are available in three sizes; small, medium and large; so it perfectly fits your wrist. This eye-catching band that will elevate your fashion will work with all versions of the apple watch. Get your apple leather loop band and own an authentic and trim look.
In Conclusion
These are the top 5 best leather apple watch bands available, which will transform your style with quality assured at its best. These premium leather apple watch bands will give you a profound look and provide you the comfort and convenience that you expect from your watch.
The quality of these leather bands ensures that you have invested your money in the right place. By choosing from these best leather apple watch bands, you take home comfort and style with just a few clicks.

Hey! My name is Manas. I am a tech enthusiast who loves to explore gadgets. I especially enjoy exploring wearable techs like smartwatches and fitness trackers. I am always in search of what's new in the market so that I can provide valuable content that would be beneficial for you to choose the right wearable. I own Kospet Tank M1, which is pretty insane in its price range 🙂