9 Exceptional Smartwatch with Speaker and Microphone Support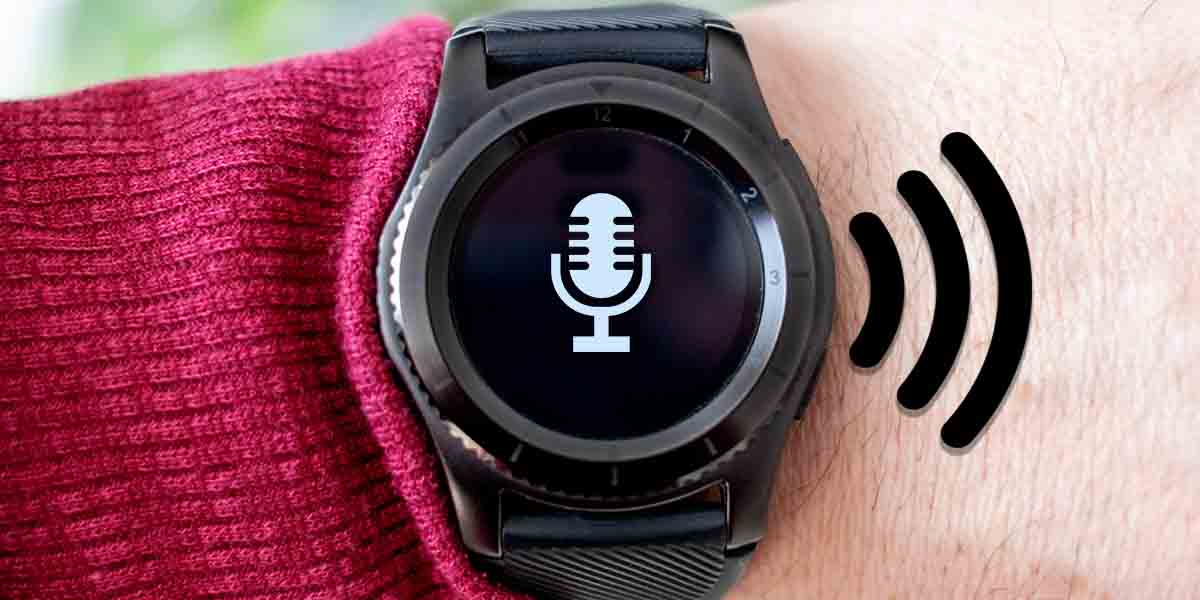 A smartwatch with speaker and microphone support is like the cherry on the top. Who doesn't need a smartwatch with a built-in speaker and mic? This included hardware enables one to get the most out of their smartwatch. And the money spent is totally worth it.
Most of the smartwatches with a speaker and mic are standalone. Meaning, you can use these smartwatches as a regular smartphone, enabling you to make calls and answer directly from the watch itself. Even if you are a melomaniac, the smartwatch with a speaker will let you listen to music on the go.
Therefore, considering the right smartwatch is necessary because when we spend our money on gadgets it needs to be worth it. You might not want to end up getting something that focuses primarily on the speaker and microphone by compromising with other smart features.
We have created this list of eleven such smartwatches that support a microphone and speaker along with other cool features that you will love to have in your smartwatch. Whether you are on a limited budget or have a sufficient budget to spend, you will get all of them in this article.
Must Read: 5 Amazing Smartwatch with Camera Support (100% Built-In)
9 Exceptional Smartwatch with Speaker and Microphone (In-built)
1. SANAG E19

*Top Recommendation*
The Sanag E19 is one of the best smartwatches with a speaker and microphone, featuring loads of exciting features. This device has a high definition display that sizes 1.3-inch having a full circular design like a traditional watch. The body of the watch is made out of stainless steel, which is highly resistant to an external force that can cause damage.
Just by connecting the smartwatch with your phone, you can enjoy the benefit of answering and rejecting the calls right from your wrist. No doubt, the speaker and microphone present in this watch don't feel cheap at all.
The Sanag E19 is capable of producing clear sound quality with its speakers. The Microphone input is also clear that makes the communication smooth. Moreover, the user interface makes it easier to check on recent calls, and even if you want to dial a number, you can do that too.
Most of the smartwatches support music controlling features. Meaning, you can only control the music playing on your smartphone. However, in the case of Sanag E19, you can play music right from the watch as it has in-built speakers. That allows independently listening to the songs without operating your phone.
Besides, it has got a bunch of monitoring capabilities such as heart rate, blood oxygen level, and blood pressure. The sensors present in the watch turns out to be very much helpful as it reminds you when the health metrics are too high.
Fitness freaks will also love to have this watch as it doesn't compromise with features like recording exercise data & monitoring various sports data. Additionally, it lets you know the current weather status that will help decide whether to go out.
For battery life, the Sanag E19 can serve up to 5-6 days which is more than enough. However, the battery also depends on your usage. So to be clear, it might vary depending upon your usage.
Calling Mode: Bluetooth Calling
Voice Assistant: SANAG's own voice assistant
Battery Life: 6-7 days
2. Finow

*Best Smartwatch with Earbuds*
Do you want a smartwatch with a speaker and mic, but a whole different concept? The Finow smartwatch uses dedicated earbuds to enable the support of the speaker and mic. It comes with an arc-like design, which makes it more comfortable to wear on the wrist.
By opening the top lid, you will find a pair of wireless headsets. This headset has the mic and speaker, not the smartwatch. Just take out the earphone and use it with your watch and phone to enjoy pleasing music while working out.
Talking about the earbuds, these headsets are way more advanced. These earbuds have an optical sensor that detects when you're wearing and taking off the device from your ears; so that it stops playing the music when it is not worn. Besides, the headsets need to be charged to function; for that, you need to put it back into the watch to make it charge.
There is one more sensor called a Pressure sensor that makes the earbuds respond to any sensitive touch. For example, you can switch between the next and the previous song with a sense of touch. Also, answer the phone & hang-up calls or activate SIRI. This becomes convenient because you don't have to rely on your smartwatch or smartphone to do all these.
Can I pair earbuds and a smartphone to Finow smartwatch at the same time? Yes, the smartwatch comes with a dual Bluetooth system that makes it possible to connect both the smartphone and earbuds to a single smartwatch.
Leaving this aside, the Finow smartwatch can monitor different metrics of your health and fitness including heart rate, sleep, sports, and more. Along with, basic wellness data such as steps, calories burned, distance, etc.
For battery life, the usage of the headsets decides how long it can go. If you are using this smartwatch with your earbuds, then it can last for barely 3 hours. And about 7 to 10 days with no usage of the earbuds.
Calling Mode: Bluetooth Calling
Voice Assistant: No
Battery Life: 7-10 days
3. Emporio Armani Smartwatch 3
The brand Emporio Armani is known for its sophisticated and stylish range of Armani watches. They mainly focus on quality instead of quantity. So you will see a limited range of smartwatch collections. All smartwatches they have are of clean design that matches your fashion trends.
This particular model, the Emporio Armani Smartwatch 3, has got in-built speakers and microphones. Undoubtedly, the hardware used is of high quality, giving you a quality sound output & input. It alerts you by generating audible alerts through its speaker and is quite convenient to make & receive phone calls from your wrist.
You can use this smartwatch to store and listen to music directly from the watch as it provides you with an internal storage of 8GB that allows you to store more than a thousand songs. Besides, the Google Assistant support replies to you back with a response to your queries. That looks pretty cool too.
This Wear OS smartwatch uses the new-gen Qualcomm snapdragon 3100 chipsets, which gives your smartwatch a high-performance and personalized experience. The battery will never be a headache as it comes with different modes to deal with the battery life.
Calling Mode: Bluetooth Calling
Voice Assistant: Google Assistant
Battery Life: 4-5 days
Related Post: 5 Best Emporio Armani Smartwatch Review (TOP PICKS)
4. Samsung Gear S3
For the first impression, the Samsung Gear S3 feels to be heavy and big but well made. It weighs somewhere around 59g with a 1.3-inch screen surrounded by a metal frame. It features a rotating bezel and two buttons that help to navigate between the home screen and apps.
You will have a seamless music experience. The internal speaker does a wonderful job by providing loud and quality sound. Also, you can make and receive calls straight from the wrist.
It comes equipped with a bunch of useful sensors such as an accelerometer, barometer, gyro sensor along with WiFi, NFC, GPS/Glonass that comes in handy on remote trips. Also, it includes an hr sensor to monitor heart rate. And light senor for the auto-brightness adjustment.
Moreover, the hardware specifications are great too. The device uses Exynos 7270 dual 1.0ghz chipset which is a powerful processor, delivering 20 percent improved power efficiency than its predecessor.
With IP68 waterproof certification, the smartwatch can survive water easily, making it suitable for swimming. For battery, the Samsung Gear S3 comes packed with a 380mAH battery, which will easily survive for a couple of days (closely 2 to 3 days).
Calling Mode: Bluetooth Calling
Voice Assistant: No
Battery Life: 2-3 days
5. SPOREX Smartwatch
SPOREX is another budget smartwatch with a speaker and microphone after SANAG E19. The smartwatch comes equipped with a 1.3-inch display, compatible with Android 4.4+ and iOS 8.4+. You can switch between both Analog & digital style display as it comes with multiple watch faces to choose from.
This device comes in two models. The only difference is the band material, one is using steel and another one is a leather band. In my opinion, the leather one looks way more attractive.
Like other smartwatches, the SPOREX supports decent quality speakers allowing you to make & receive calls. Moreover, the watch has its own environment to check the call history of the last 50 calls & missed calls. If you no longer want to make calls from your smartphone, simply sync all your phone contacts with the smartwatch so that you won't always have to rely on your phone to dial calls.
Both music control and direct streaming from speakers are available. So now you don't need a smartphone always to play songs out loud.
For health and fitness, it can measure your blood pressure, heart rate, and oxygen level. Also, get various insights into your sleep from the app.
Calling Mode: Bluetooth Calling
Voice Assistant: No
Battery Life: 4-5 days
6. TicWris Max S

*Android Smartwatch with Speaker & Mic*
Looking for a smartwatch with a dedicated sim card slot or a smartwatch packed with lots of fun and exciting features? The TicWris Max S is a standalone smartwatch with almost every feature and functionality that a smartphone has. It comes with a dedicated sim card slot where you can insert a whole new sim. You don't need Bluetooth pairing to make and receive calls.
No need to carry your smartphone all the time. This smartwatch perfectly does all the job. It comes with dual camera support to capture moments, and you can even chat with friends over video calls. Moreover, the camera gives your watch extra security because you can set Face ID to unlock the watch.
It has a sufficient amount of storage (32GB) to store music and files. As it is an Android smartwatch, you can download your favorite apps and games. Also, you can use it to watch or stream movies. It is like having a mini smartphone on your wrist.
The battery on Ticwris Max S is impressive. It comes equipped with a 2000 mAH battery which easily lasts for 3 to 4 days with normal usage (considering it is an android smartwatch). However, that totally depends on your usage. If you are continually going to watch and browse the internet, then it will hardly last for a day or so.
Calling Mode: SIM card
Voice Assistant: Google Assistant
Battery Life: 3-4 days
7. Fossil Gen 5 Carlyle
Fossil Gen 5 Carlyle is another Wear OS smartwatch on our list. The brand is popularly known for its lightweight & premium design of smartwatches. This particular model is for those looking for a classy and versatile device on their wrist.
Under the hood, the Fossil Gen 5 is equipped with Qualcomm Snapdragon Wear 3100 processor, 1GB of Ram, and 8GB of internal storage. Along with up to three battery saver modes to deal with battery disadvantages.
The company didn't compromise with the quality of the speaker and microphone. You will be able to answer calls right from the watch. Besides, Google Assistant is always ready with a response to your query.
Monitoring your fitness is fun. The watch measures your cardio and checks the estimated VO2 Max after workouts. There is an efficient heart rate sensor to record your heart rate data throughout the day.
Calling Mode: Bluetooth Calling
Voice Assistant: Google Assistant
Battery Life: 2 days (manageable with battery saver modes)
8. TicWatch Pro 4G
Looking for a much more durable smartwatch? This TicWatch Pro 4G has a premium & stylish design protected with corning gorilla glass 3 protection. It is US Military Standard 810G certified, which means it can easily survive various environmental conditions including shock, vibration, and more.
The dual-layered display plays a huge role in saving batteries. It has both AMOLED & LCD screens, so will be switching between display modes to save battery. In smart mode, it enables the AMOLED display and gives you a battery life of 2 days. However, in the essential mode, you can make this watch survive for 5-6 days with the LCD screen turned on.
You can use it independently as a phone because it comes with a preloaded SIM. It is powered by the Verizon network out of the box, so you will be using Verizon plans for cellular connectivity.
This Wear OS smartwatch comes with in-built GPS, GLONASS, Beidou, and Galileo positioning so that you can find your way easily on remote trips.
There is no need to carry your cards. With Google Pay support, you can checkout quickly at different stores. It makes the payment process quick, easy, and convinient.
Calling Mode: Preloaded SIM (Verizon Cellular Connectivity) + Bluetooth Calling
Voice Assistant: Google Assistant
Battery Life: 2 days in smart mode or 5-6 days essential mode.
9. Samsung Galaxy Watch Active 3
The Galaxy Watch Active 3 has a 360 x 360 resolution display which is bright, colorful, and sharp. You get a rotating bezel which looks way slimmer than the first model. Besides, it comes with two size options to choose from; either 41mm or 45mm. On the right, you will find two buttons that help in navigating the software.
The Tizen OS used in this smartwatch is very user-friendly. You will get a smooth experience because it has sufficient RAM to overcome performance deficiency. It provides you with 8Gb of storage which is sufficient to store thousands of music and files. The Tizen OS is compatible with both the Android & iOS ecosystem, so you can take advantage of Spotify, Bixby, weather, and more.
Of course, it is packed with many advanced health & fitness monitoring features. This includes tracking heart rate, stress, guiding you about breathing sessions. You can collect more in-depth data of your sleep, steps, and other activities from the app. This upgraded version of the watch active series has better running metrics and workout modes to help with your fitness goals.
Additionally, now you will find improved blood pressure monitoring, ECG sensor, and blood oxygen level detector. Like the apple watch, it has a fall detection feature that sends an emergency message to one of your contact if it detects a hard fall.
You can make and receive calls directly from the watch. As it has a 5 ATM waterproof rating, you will find no problem using it when swimming.
Calling Mode: Bluetooth Calling
Voice Assistant: Bixby
Battery Life: 2 days
Benefits of A Smartwatch with Speaker and Microphone
1. Receive Calls from Your Watch
The primary reason of having a smartwatch with a speaker and microphone is to receive & make calls directly from the watch. You don't have to always depend on your smartphone to dial calls. Having a smartwatch with speaker and mic enables you to connect it with the smartphone to enjoy a phone free experience.
2. Music Playback Directly from Watch
Almost every smartwatch has a music control feature. But there are certain limitations to it. You can only control the music playback of your smartphone. And cannot play it loud directly from the watch. However, that is totally the opposite of a smartwatch with a speaker.
You can load thousands of songs to the internal storage and carry your smartwatch all alone. It becomes your perfect buddy while walking or running as you don't need to carry your smartphone for listening to music. Stream any song right from your wrist through streaming apps like Spotify, amazon music, Deezer, etc.
3. Loud Alarms that Wakes You Up Early
Most of the smartwatches with alarm vibrates to wake you up. For that, you have to wear it on your wrist throughout the night. This way of setting alarms is convenient by no means. If you are a deep sleeper, you might not even wake up through vibration, so you need something which can be much more appropriate.
A smartwatch with a speaker gives you the freedom to set loud alarms so that you can wake up early in the morning without missing your important task.
4. Google Assistant Ready to Help
Wear Os smartwatches like Emporio Armani Smartwatch 3 & Fossil Gen 5 Carlyle support Google Assistant. Whether you want to start a workout, check the current weather, or want an answer to your queries, Google Assistant is always ready to respond with the correct answer.
Want to Send Texts from Watch? Check out:
8 Best Smartwatch for Texting – Send Quick Messages from Wrist

Hey! My name is Manas. I am a tech enthusiast who loves to explore gadgets. I especially enjoy exploring wearable techs like smartwatches and fitness trackers. I am always in search of what's new in the market so that I can provide valuable content that would be beneficial for you to choose the right wearable. I own Kospet Tank M1, which is pretty insane in its price range 🙂