Blumelody Fitness Tracker Review – A Best All in One Tracker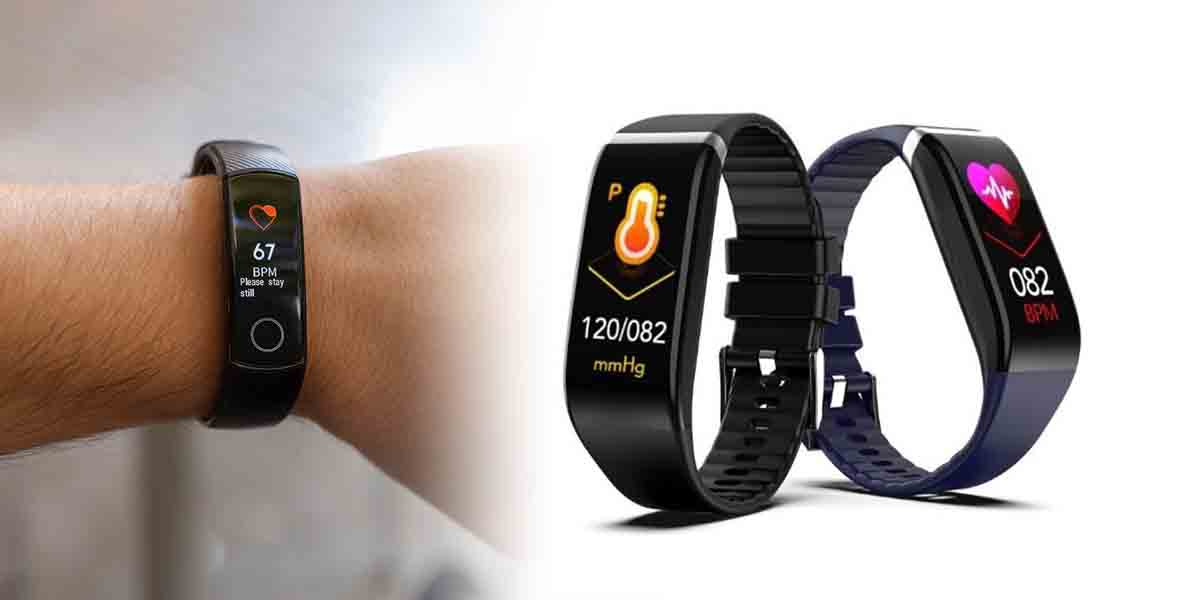 Blumelody Fitness Tracker Review: Looking for a fitness tracker that measures your body temperature? Or a gadget to track your blood pressure accurately? The Blumelody Fitness Tracker is the one. This budget-friendly fitness tracker accurately measures your health and fitness and gives you a better overview of all your data. You can find all your health insights in the Smart Wristband app.
Besides tracking your health and fitness, it also has some cool features to make life a bit easier. To know more, read out the full review of the Blumelody Fitness Tracker has got to figure out what impressive features it has.
What's Inside the Box?
Blumelody fitness tracker (the device itself)
User Manual
Quick Opinion
Is this Blumelody fitness tracker worth it? Let me clear this out. The first thing that you are going to love is its design and build quality; the device is made of high-quality plastic, which is very durable in the long run. The straps are made up of TPU, which are very good for the skin. You won't find any itchiness wearing these straps plus, these TPU materials are sweatproof.
The second entity that you will notice is the sensors. This fitness tracker comes with different sensors to give you better and accurate information about your health. Sensors like heart rate monitor, Blood pressure tracker and SPO2, give your body proper oxygen saturation. Moreover, you also get a body thermometer, which is unexpected at this price range. A body thermometer checks your body temperature from time to time to give you perfect health results.
This budget-friendly fitness tracker comes with tons of other features that will surely help you in your daily routine. For instance, notifications & call reminders, which will alert you whenever a message pops up on your phone or whenever there is an incoming call. The remote camera function enables you to take good pictures along with a sedentary reminder to keep you active all day long.
The device takes only 1.5 hours to get it fully charged, giving you a battery usage of 5 days, which is appreciatable at this price range.
Blumelody Fitness Tracker Review
Design and Display
The Blumelody fitness tracker has got an impressive look featuring a slim design, which makes it look pretty attractive even if you have a small wrist as the locking system is much more advanced than the regular fitness trackers.
It comes with a 0.96-inch big colored display so that you won't face any visibility issues. With an adaptive brightness controlling system, you don't need to adjust the brightness manually. It automatically changes the brightness of the screen using light environment information provided by the ambient light sensor. Still, you can increase the display brightness manually if it faces any issues with auto adjustments.
The colors are very vibrant and saturated in comparison to several other fitness trackers at this price range.
The build quality is durable enough. The main body is made of high-quality hard plastic, and the straps are of TPU material which is skin-friendly and sweatproof. You will not face any itchiness problem with this TPU material, making it more comfortable for you to wear the fitness tracker all day long.
Had so innovatively done, you don't need those extra cables to charge your fitness tracker. You get a built-in USB port to charge the device by directly putting it into any USB adapter.
Fitness, Health & Activity Tracking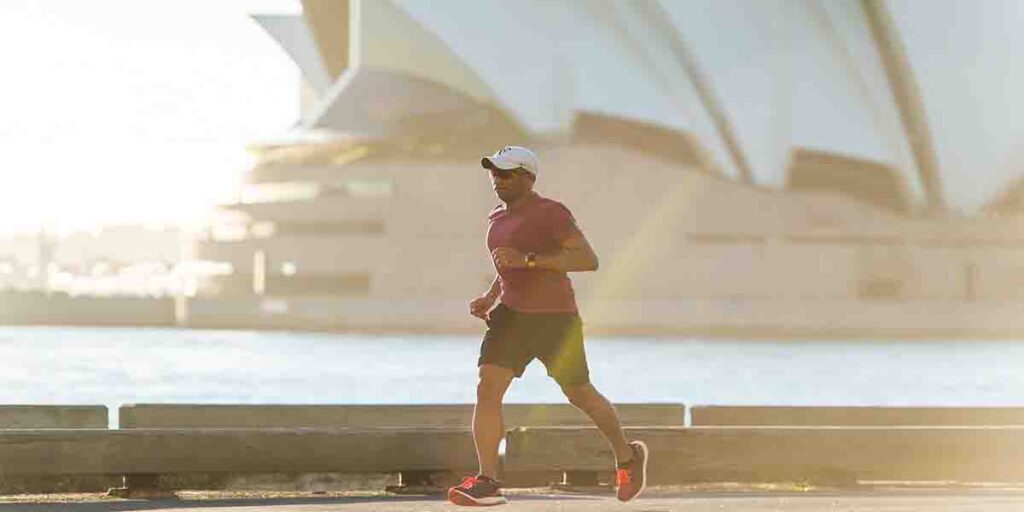 Like every other fitness tracker, the Blumelody also tracks your fitness accurately, including steps, calories burned, and distance covered. Plus it also offers you different sports modes including running, walking skipping, cycling, etc. The best part is Blumelody fitness tracker records workout duration, heart rate, and calories burned while using the multisport mode.
Heart Rate and Blood Pressure Monitor
Monitoring heart rate and blood pressure regularly is an essential step to prevent various health issues. The Blumelody fitness tracker helps you to track your heart rate effectively and accurately all day long. It stays active throughout your workout session to give you better and accurate health results.
Never expect an inexpensive fitness tracker to monitor your blood pressure with exact readings. There is a huge difference, you'll see in an actual blood pressure monitor and the sensors present in a fitness tracker. So how good is Blumelody fitness tracker's blood pressure accuracy? I won't say it is of no use. But if you are looking for a device that can give you a rough estimate of your blood pressure, then the Blumelody fitness tracker can do the job.
You Might Also Like | 10 Best Fitness Tracker with Blood Pressure Monitor
Body Thermometer
The giant pulse point of getting this Blumelody Fitness Tracker is you get an inbuilt body thermometer. Yes, you get to have access to a digital thermometer in your fitness tracker. The best part is, it shows real-time accurate body temperature in both Celsius (℃) and Fahrenheit (℉). Blumelody company also claims that it is safer and more convenient to use it on the forehead to calibrate temperature.
Oxygen Saturation (SpO2)
Unlike other fitness trackers, the Blumelody fitness trackers give you a sensor to track your Oxygen saturation accurately. From now you don't need those external Oxymeters to measure your oxygen level. Keep this in mind, your oxygen level should be above 92 SpO2, as doctors say. If it is lesser than 92 SpO2, I will suggest consulting a doctor.
Sleep Tracking
Sleeping straight 7 to 8 hours a day minimize 50% of the risk of getting affected by any health issues. Thus, many companies took the initiative to provide a sleep tracker in a fitness tracker and succeed at a higher price range. But Blumelody has taken one more step forward to give you a sleep tracker at a budget price range.
Blumelody Fitness tracker tracks deep sleep, shallow sleep, and awake time. All this information you can get in the fitness tracker itself. There is no data backup function, the only disappointment I have.
Blumelody Fitness Tracker Features & Functionality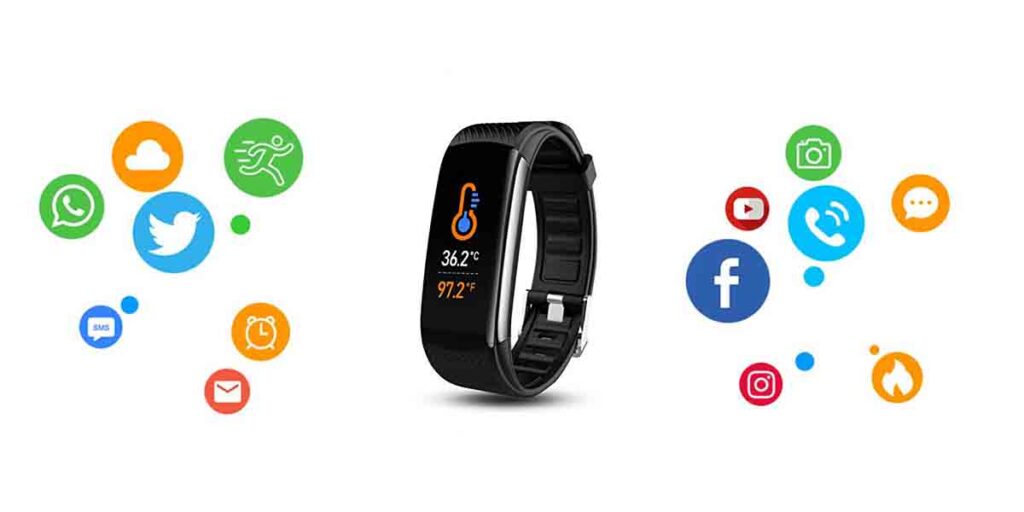 Notifications & Reminders
You can check all your urgent messages and reminders directly on your wrist. You also get all your notification of social media handles like Facebook, Instagram, LinkedIn, Twitter, etc.
Waterproofing
Blumelody Fitness Tracker comes with an IP67 waterproof certification which means you can use it while running in the rain or in taking a shower, but it is not recommended to wear this while swimming. Plus the Blumelody claims that their fitness tracker to be Dustproof.
GPS Connect
Unfortunately, Blumelody Fitness Tracker doesn't come with an inbuilt GPS, but it uses your smartphone's GPS to do its job correctly.
Sedentary Reminder
Suppose you feel lazy and lethargic every day and don't feel good about going out for a walk, then it is a severe problem. It is damaging you from the inside. In this case, the sedentary reminder feature is beneficial. It reminds you to go out for a walk or run.
If you are older, then this feature is useful for you. And if any grandson or granddaughter is reading this, it might be a perfect idea to gift it to your grandparents.
Remote Camera
We don't know how but Blumelody has managed to give this Remote Camera feature in this budget. This feature seems to be useless unless you need to get the advantage of it. Moreover, it helps you to take or click pictures from your wrist.
Battery Life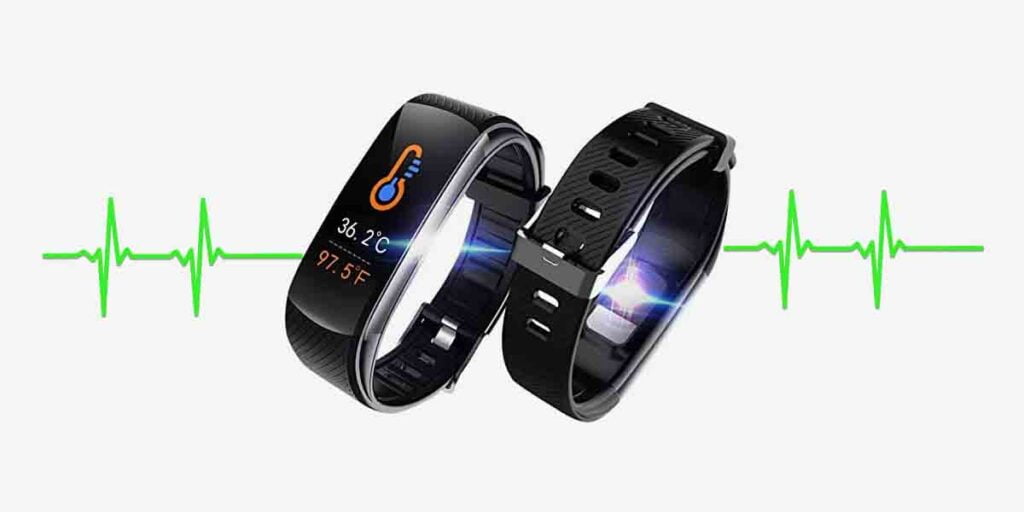 The Blumelody Fitness Tracker has excellent battery life. It gives five days of battery backup on using this fitness tracker to its full potential, which is pretty impressive. Plus, it only takes 1.5 hours to get it fully charged.
Charging this fitness tracker is super easy; you need to take the left strap and plug it into a USB adapter. It will automatically vibrate when it is fully charged.
FAQs (Frequently Asked Questions)
1. Is there any sleep report that includes sleep quality and oxygen levels for the whole night?
No, it just shows you your deep sleep and light sleep graph. You will not find any such detailed reports of your sleep quality.
2.How to increase the brightness of Blumelody Fitness Tracker?
The first tap on the home button, then go to More Options, there you will get the brightness function, then tap on it and then increase the brightness number.
3. Can we sync the data of the Blumelody Fitness Tracker with the Apple health app?
Yes, you can definitely sync the data of the Blumelody Fitness Tracker with the Apple health app.
4. Blumelody fitness tracker app name?
DayBand is the App that you will use to get better insights into your health.
5. The blood pressure and oxygen are not working. How to fix this?
You can fix this by resetting the blumelody fitness tracker. How to reset?
Go to the reset function in settings > tap and hold the screen for 3 seconds to reset the fitness tracker.
6. Blumelody Fitness Tracker isn't recording sleep. How to set this up?
This fitness tracker will automatically monitor and records users Sleep Data even if it is not connected with the Cellphone. But you can do it manually by refreshing the home screen of the App.
Related Fitness Tracker's Review
Hope you enjoyed this Blumelody Fitness Tracker Review.
Happy Shopping 🙂
Hey! My name is Ranjeet. I am the co-founder of 'SmartwatchAdviser'. With one of my friends, I started this website out of a passion for writing and exploring different wearable tech. Currently, I am using Mi band 4 as my primary fitness tracker and own a Noise Color Fit Pro 3 to match my style on various occasions.