CanMixs Smartwatch Review – Is it Worth it?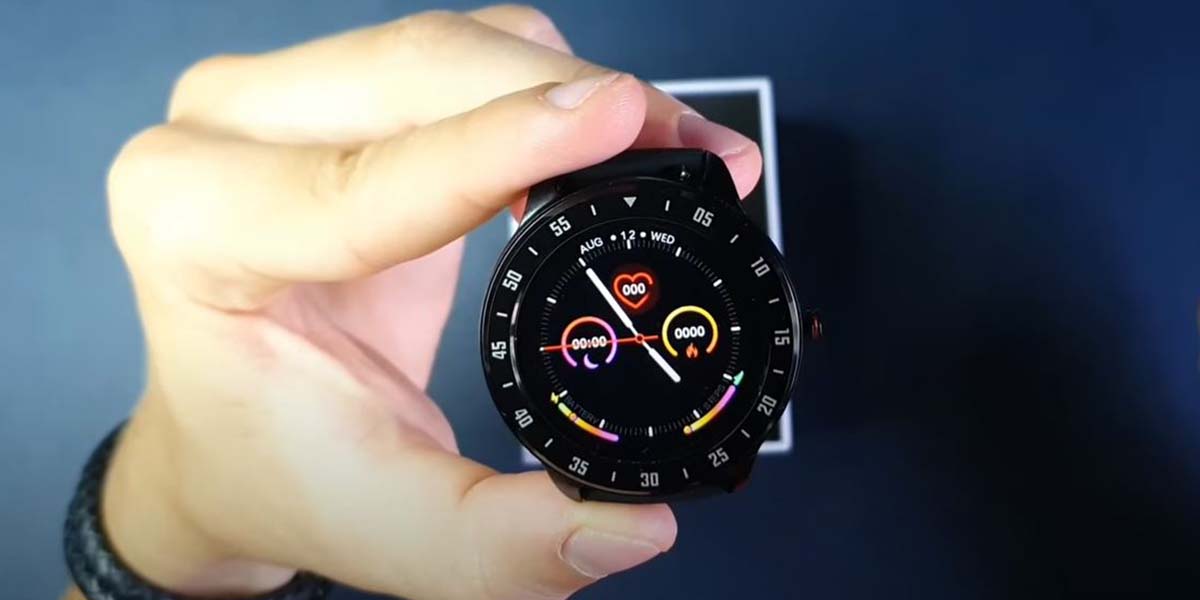 CanMixs Smartwatch Review: Are you looking for a budget smartwatch with exciting features? The CanMixs Z06 is a budget-friendly smartwatch that comes with many appealing features.
When looking for a budget device, we forget about the build quality and end up getting a smartwatch that won't last long. This Chinese smartwatch is using Zinc alloy for its case material, providing better corrosion resistance, stability, dimensional strength, and impact strength.
Read the full CanMixs Smartwatch Review to know what more it offers.
CanMixs Smartwatch Review
Design & Display
The Round display of CanMixs Smartwatch sizes 1.3-inch and comes with a touch-screen display having a resolution of 240 by 240 pixels. The material used for the case is Zinc Alloy. For the strap, it uses silicone, which gives you a soft feel on touching. You won't face any issues with the build quality as it is pretty solid making it comfortable to wear all day long.
The colors on the display has a good contrast to it. However, it feels a little oversaturated but looks nice after all. There will be no issues with the brightness as it is enough to be visible in the daylight. Brightness can be adjusted if using inside a room.
Screen timeout is pretty fast. It gets time out in 5 seconds. So it is recommended to adjust the screen time out in settings.
There is a crown button placed on the right side that is used to wake-up the screen and power on the device. On the back, you get the magnetic charging port for connecting the charger. Moreover, there is also some sensor, which comes with a plastic protecting it from getting scratched. You can peel it off anytime you want.
This CanMixs smartwatch is available in three different color options that is black, gray, and red.
Suitability: Both for Male & Female
Fitness, Health & Activity Tracking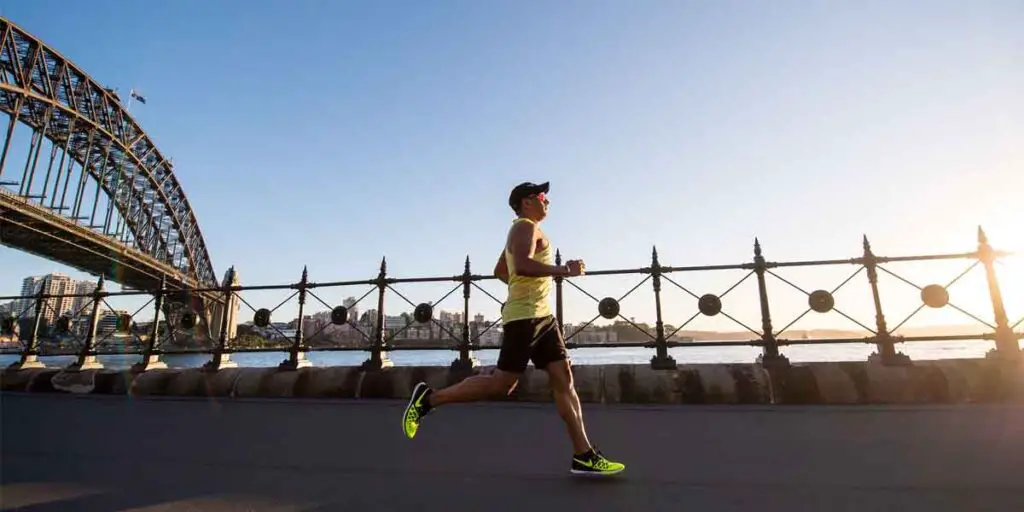 Like every smartwatch, the CanMixs can record your all-day wellness data such as steps, distance, calories burned. If your smartphone is paired, this data gets synced up with the app. Later, you can analyze them and improve your performance.
We cannot consider a smartwatch to be fitness-centric if it doesn't support sports mode. These modes help one track any specific sport by providing data such as exercise time, average heart rate, distance covered, steps covered, calories burned. The CanMixs Smartwatch offers up to 10 different sports modes such as walking, running, hiking, cycling, and more.
For health monitoring, it has got heart rate tracking, sleep monitoring, and blood pressure monitoring. The all-day heart rate monitoring does a decent job in providing results. In sleep monitoring, you can check a detailed report on your awake time, light sleep, and deep sleep.
The blood pressure monitoring is not accurate. It seems to fluctuate a lot and doesn't work as expected. So there is no need to get this smartwatch if planning to record blood pressure only. Instead, you should go for fitness trackers with blood pressure monitoring.
CanMixs Smartwatch Features & Functionality
Waterproofing
CanMixs Smartwatch has IP67 waterproof certification. Meaning, you can drop this smartwatch into a depth of 1 meter for 30 minutes inside water. You will have not problem with water splashes & raindrops. However, it is not recommended to use it while swimming/diving or taking a bath.
Remote Camera
With remote camera support, control your smartphone's camera directly from your wrist. Capture & record moments directly from your smartwatch. Moreover, it can be useful if you love to capture yourself while training. In the gym, place your smartphone on a tripod and capture yourself in various poses remotely from the wrist.
Notifications & Reminder
Notifications & Reminder are must-have features for a smartwatch as it comes in handy in our day to day life. This smartwatch is capable of showing incoming calls & texts on the watch screen. Besides, it notifies about the missed calls & messages from any social media accounts like Instagram, WhatsApp, Facebook, and many more. In settings, you can manually set from which app you need notifications.
Find My Phone
Misplacing your smartphone inside a room is normal. It happens to me a lot. In this type of situation, the FindMyPhone feature comes to the rescue. With this feature, you can locate the phone with ease. Just tap on the 'find my phone' icon & your smartphone will start making noise even if in silent mode.
Recommended | Top 8 Best Smartwatch Under $30 with Amazing Features
CanMixs Smartwatch App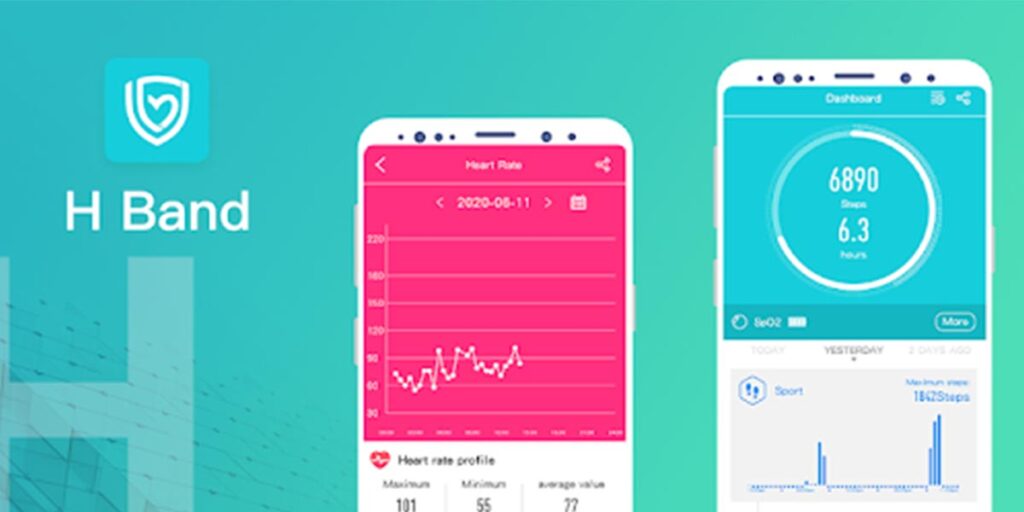 To pair the smartwatch, you need to use the supported app called the 'H Band'. This CanMixs smartwatch is compatible with both Android & iOS, available on both Google's Playstore and Apple's AppStore. Get the download links below.
By using this app you can:
Track all your activities like steps, distance, calories, etc.
Get a detailed overview of your past exercises.
View all sports-related data in one place.
Get a detailed sleep analysis report. Shows the quality of your sleep.
Monitor BP, heart rate, and other health metrics & gives a brief report.
Take advantage of connected GPS.
Battery Life
This specific model of CanMixs Smartwatch comes equipped with a 200 mAH battery. The company claims that this smartwatch can serve up to 7-10 days with normal usage. To be honest, it does what it promises. The device easily lasts for a week. With excessive usage, it can go up to 4-5 days.
In my opinion, it is more than enough for a budget smartwatch. To charge up this device, it uses magnetic charger that comes included with the box.
Charging Time: 2 hours
How to Pair CanMixs Smartwatch with iPhone or Android?
Download and install the supported app called "H Band". Available on both PlayStore and AppStore.
Before you connect, make sure the smartphone's Bluetooth is turned on.
Now, open H Band App and go to settings > My Device > Search for the nearby CanMixs device.
After that, it will pop up the device name. Click on the device name to pair it.
Enjoy!
FAQs (Frequently Asked Questions)
1. Is CanMixs Smartwatch Compatible with iPhones?
Yes. The CanMixs smartwatch is compatible with both Android and iOS ecosystems. So you can definitely pair it with iPhones.
2. Can I wear this Smartwatch when Swimming?
As it has an IP67 rating. It is recommended not to wear it when swimming and diving. It can only resist water splashes and drops.
3. How many watch faces it have?
CanMixs smartwatch comes with 4 customizable watch faces.
4. Is CanMixs smartwatch suitable for women?
Yes. This smartwatch is unisexual, suitable for both men and women. In fact, it has got female period and pregnancy tracker.
5. How to increase screen time out duration?
Go to settings> Auto Lock > Increase desired time.
In Conclusion
So is it worth it? In short yes. The CanMixs smartwatch offers every necessary features that one would require in his/her day to day life. The battery life is impressive too. You can expect a battery backup for a week with normal usage. Moreover, it has all the essential health & fitness monitoring capabilities.
Blood pressure monitoring is the only disappointment as it provide inaccurate result.
Hope this CanMixs Smartwatch Review was helpful!
Related Budget Smartwatch

Hey! My name is Manas. I am a tech enthusiast who loves to explore gadgets. I especially enjoy exploring wearable techs like smartwatches and fitness trackers. I am always in search of what's new in the market so that I can provide valuable content that would be beneficial for you to choose the right wearable. I own Kospet Tank M1, which is pretty insane in its price range 🙂