11 Cool Things to Do With Xiaomi Mi Band 6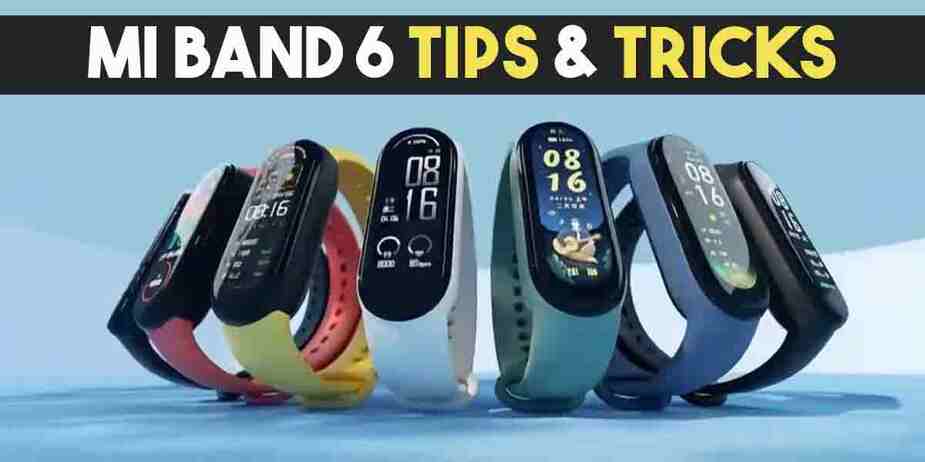 I guess you might have bought the Xiaomi Mi Band 6 or willing to buy one soon. This might make you curious to know some cool things to do with Xiaomi Mi Band 6.
Xiaomi has done a great job in bringing the best features and functionality to the Mi Band 6. This new Mi Band 6 has a 1.56-inch display, which is bigger & better than the predecessor, Mi Band 5.
Moreover, it also comes with some new better features that we'll be exploring in this guide.
Read the full post to find out some nifty tips & tricks that will help you get the most out of your Xiaomi Mi Band 6.
Cool Things to Do With Xiaomi Mi Band 6
1. Automatic Workout Detection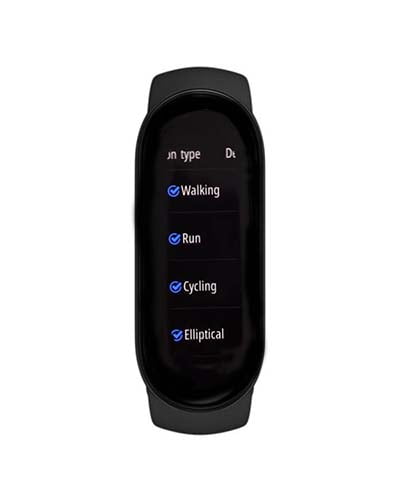 Like Apple Watches, the Xiaomi Mi Band 6 has an automatic workout detection mode that reminds you to start a workout if forgot to do so. Enabling this feature lets your band detect whether you are exercising and prompts you to start the workout.
For example, if you casually go for a walk, the band detects your movement and prompts you to start the workout. So the band will track it as soon as the selected workout is started, even if the activity tracking is not enabled on the band.
Follow these steps to turn on the Automatic Workout Detection:
Grab your Mi Band 6, and swipe down to Settings.
On settings, scroll down to Detect Activity.
Now, select which activity you want to detect.
Even though mi band 6 has many sports modes, it allows you to choose five of them, including running, walking, cycling, elliptical, and rowing.
2. Custom Vibration Settings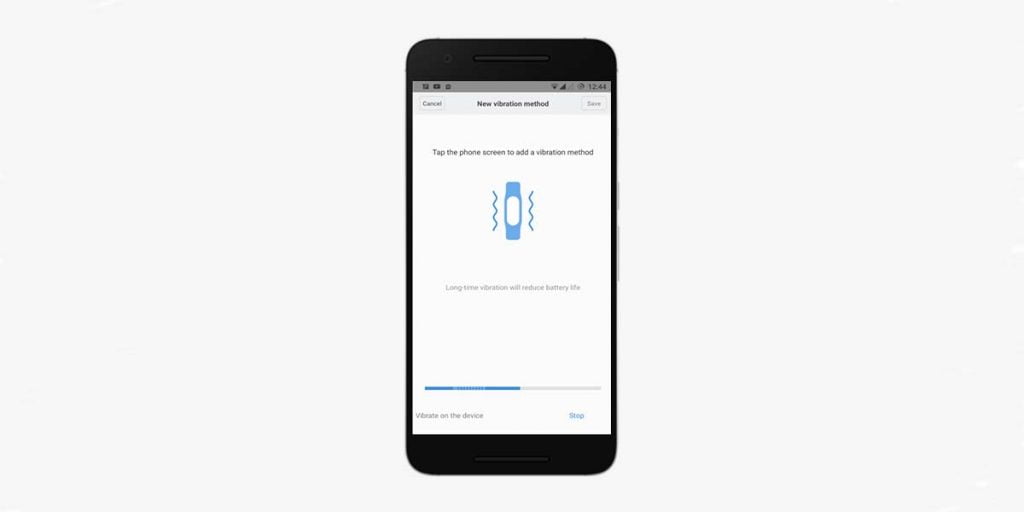 In Mi Band 6, the default vibration settings could have greater intensity. This leads to difficulty in distinguishing between default vibrations. For instance, if your band has higher vibration intensity for alarm, it might shock you in the morning. So the solution is to choose something quieter. Thankfully, the Mi Band 6 allows you to modify it with ease.
Follow these simple steps to customize vibrations on your Mi band 6:
Open the Mi Fit app on your smartphone.
On the Mi Fit app, go to your profile and select your Mi Band 6.
Then, tap on Vibration.
After that, select one from the list.
And then, tap on Add to customize your vibration.
Now, tap & hold the screen to add a new vibration pattern.
3. Track Female Cycle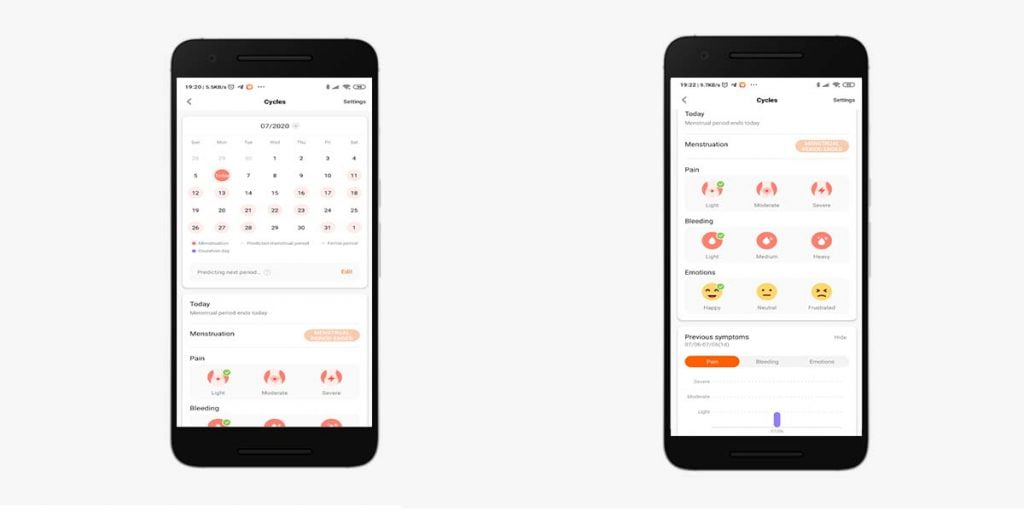 For women, this feature works like a miracle. With the help of Mi Band 6, women can now track their menstruation more effectively. Also, through the Mi Fit app, women can see detailed information about their mensural cycles, such as duration length and cycle length.
Additionally, you can enable your cycle forecast and cycle notifications to predict your cycle previously and remind you through notifications. Women can also track pain, bleeding, feeling, and many other such things.
Follow these steps to add your mensural data in the Mi Fit app:
Grab your smartphone, and open Mi Fit app.
After that, tap on the 'more' and then scroll down to Cycles.
And then, go to Settings to add information & save it.
Then tap on back now you can see all those data's in a perfect format.
To see all this information on your Mi Band 6, you need to add a cycle widget to your watch face. This widget shows you different days of your menstrual cycle and what was happening. In addition, you can also use this widget to record a new cycle. Sounds useful! Right?
4. Enable Smart DND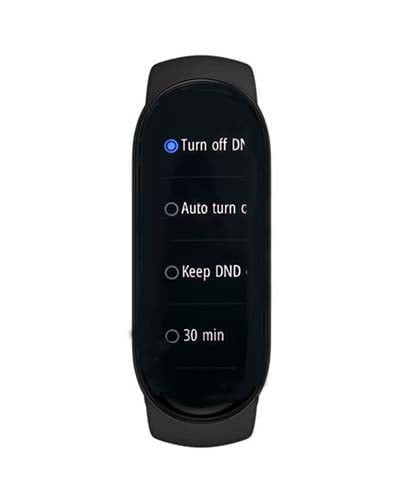 In previous Mi bands, you didn't have access to the smart DND feature, but this time we are very thankful to Xiaomi for providing this accessibility. So what makes this feature stand out? The Mi band 6 automatically recognizes your sleep and stops vibrating when notifications arrive, and on top of that, it also recognizes daytime naps. How cool is that?
Also, if you take off the band, it recognizes and stops monitoring the heart rate. This causes the green light to stop glowing in the darkroom. For using this handy feature, you need to enable it in the band.
Follow these steps to Enable Smart DND:
Grab your Mi band 6.
Scroll down to the Settings.
Tap on DND.
Lastly, select Auto Turn On.
5. Setup Screen Wake-Up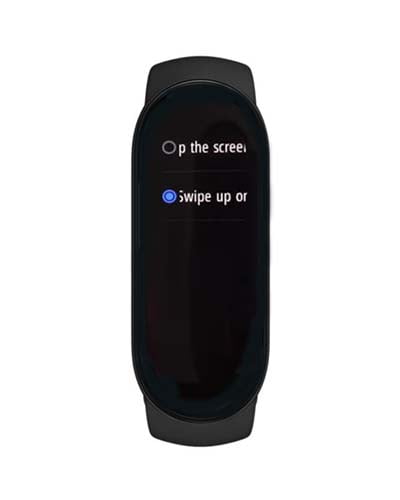 In Mi Band 6, smart DND acts like a charm. Even if the smart DND is enabled, accidentally hitting the screen will illuminate the display. We can solve this problem by changing screen wake-up from tapping to swiping.
Follow these steps to solve the issue:
Grab your Mi band 6 > Swipe Down to Settings > Tap on Screen Wake Up > Select "Swipe up on the screen"
6. Sleep Breathing Quality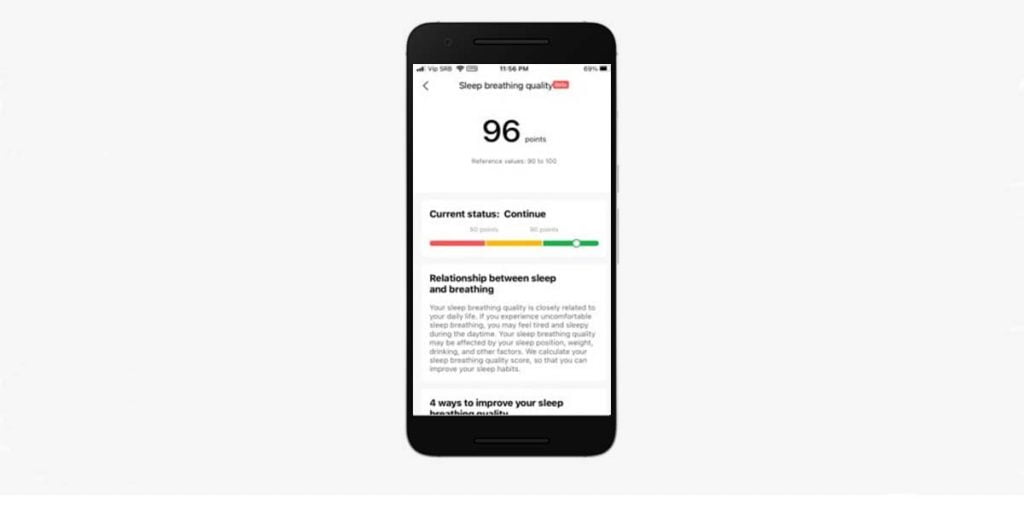 Using Mi Band 6 for monitoring your sleep gives the advantage of checking the oxygen levels present in your blood. Thanks to the SPO2 sensors for telling how well is our breathing, when we are on our bed sleeping.
You can find detailed information about the quality of sleep breathing inside the sleep analysis on the Mi Fit app. In the app, it shows a specific number of your sleep breathing quality. And you can then check if it's in the Green Zone, Yellow Zone, or Red Zone.
These zones indicate the current status of your Sleep Breathing Quality.
Note: Do not take it as medical advice. If you have a serious problem, you should consult your doctor.
7. Setup Band Lock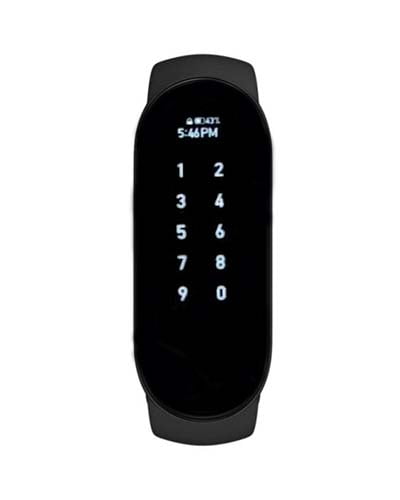 Setting up a band lock on your Mi Band 6 can be beneficial in specific situations. For instance, if you ever wear the band while taking a shower, the water droplets can operate the screen as the droplets will be sensed as touches. Another fear could be getting your band stolen.
Therefore, it is a smart move to setup a screen lock on your Mi Band 6.
To setup, follow these steps to Lock your Mi band 6:
In Mi Fit App, Go to the Mi band 6 dashboard.
Find & Tap on Band Settings.
Select the Band Lock option.
Finally, enter a unique pin code & save it.
8. Add Widgets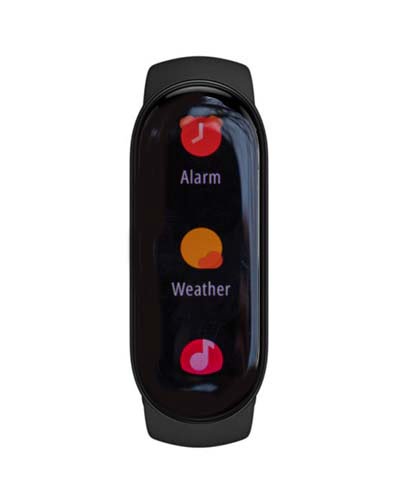 In Mi Band 6, Widgets are the best way to personalize the band. In fact, there are many things to do through widgets such as changing a song in the middle of a workout session without accessing your smartphone, viewing your next appointment, and a lot more.
Follow these steps to add widgets or shortcuts in Mi band 6:
Open the Mi Fit app, select your Profile.
Tap on Mi band 6.
After that, scroll down and tap on Band Settings
Then Select Shortcut Settings.
Here, you can add your most favorite widgets that you will be using.
Although the Mi Band 6 has many widget options to choose from, you can choose only 6 of them.
9. Create Custom Watch Face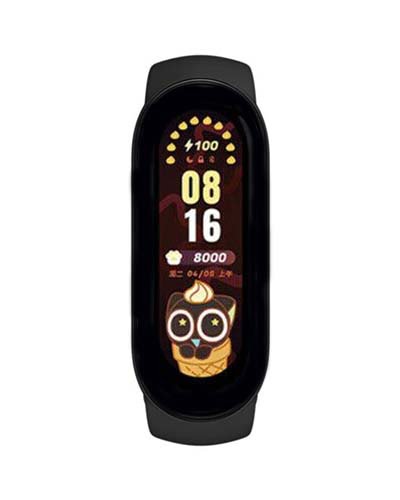 The Mi Band 6 allows you to create a custom watch face. Sounds Cool, Right? For that, you need to visit the store in the Mi band 6 dashboards. And there you can find several custom dials. So select and customize the background by taking a new photo or picking an existing one from the gallery.
In addition, you can also change the color of the text for better visibility. Also, you have the ability to store 6 watch faces or dials on your Mi band 6 too.
10. Night Mode
Similar to previous models, the Night Mode in Xiaomi Band 6 is nothing new here. If you wear it while sleeping, there are definite possibilities of the screen turning on due to the movement of hands. So from the MiFit app, you can schedule a Lift wrist to view info to restrict unnecessary screen wake-ups. To enable lift wrist to view info, follow these steps: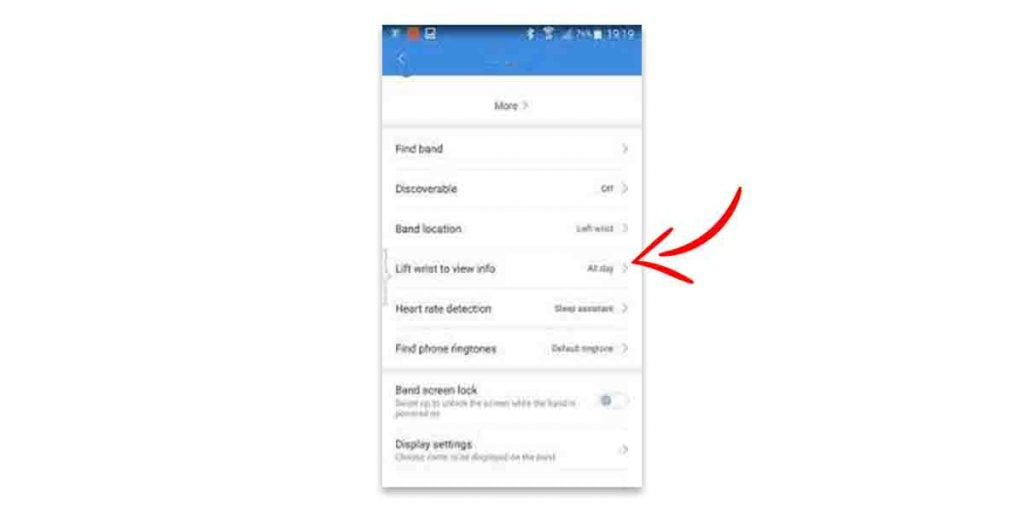 Open Mi Fit App > Go to Mi Band 6 Dashboard > Band Settings > Lift wrist to view info > Schedule according to your preference.
Apart from this, there is a Full Night Mode option on the App, which can be turned in during the night hours. By enabling, its screen brightness automatically adjusts according to the environment for better screen visibility in a low light area. This results in saving battery life.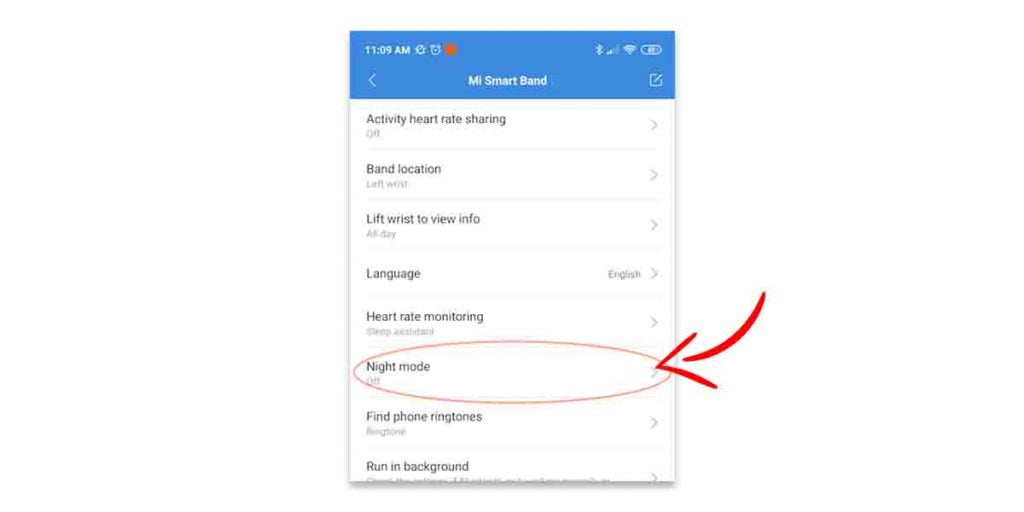 To enable full night mode, follow these steps:
Open Mi Fit App > Go to Mi Band 6 Dashboard > Band Settings > Night Mode > Schedule according to your preference.
11. Remotely Control Camera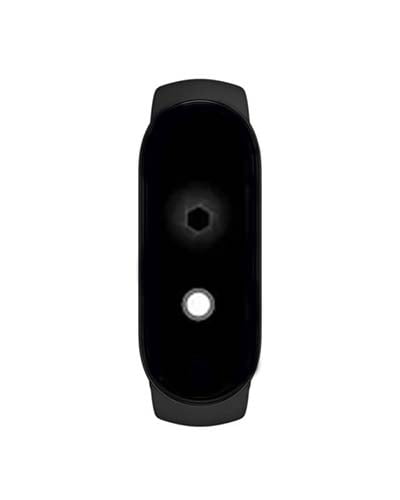 Remotely capturing selfies is one of the common features in every fitness trackers out there. The main purpose is to capture moments without accessing smartphones. This can be beneficial despite being common; you can use it to capture group selfies or pose around in the gym, capturing selfies by placing your phone on a tripod.
To enable Camera control, follow these steps:
Open the Mi Fit app > Go to Mi Band 6 Dashboard.
Scroll Down and tap on the Labs option
On Labs, tap on Camera settings
At last, connect your band to the app, and now you are ready to capture.
Similar Post to Read
Hey! My name is Ranjeet. I am the co-founder of 'SmartwatchAdviser'. With one of my friends, I started this website out of a passion for writing and exploring different wearable tech. Currently, I am using Mi band 4 as my primary fitness tracker and own a Noise Color Fit Pro 3 to match my style on various occasions.