Coulax SmartWatch Review (SN82)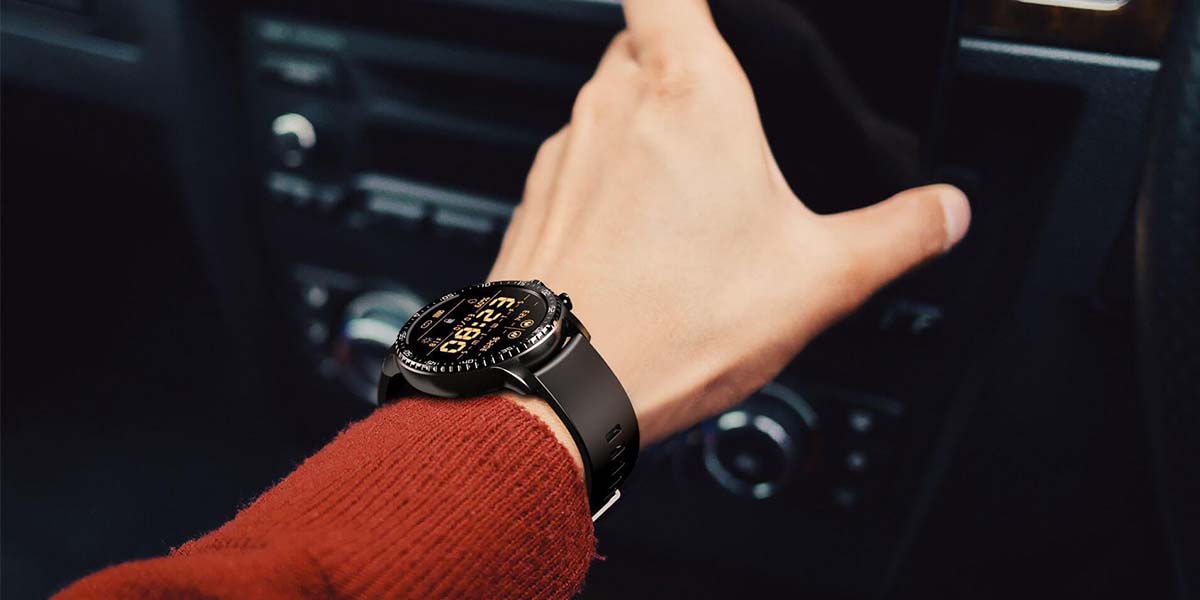 Coulax SmartWatch Review: What features & functionality do you expect from a smartwatch under 30 dollars? Well, if I were you, I would have expected IP67 waterproofing, multiple sports mode, fitness tracking features, and a few other useful functionality. However, the Coulax SN82 is beyond our expectations.
The Coulax Smartwatch comes with all unique features that no one will ever expect to get under a budget of 30 dollars. What's unique about this smartwatch? This smartwatch offers exciting features such as in-built GPS, IP68 waterproofing, weather forecast (never expected), blood oxygen monitor, music control, and more.
Read our Coulax SmartWatch Review to know what more it offers.
What's inside the Box?
Coulax Smartwatch Device itself
User Manual
Magnetic Charger
Coulax SmartWatch Review – Model SN82
Design & Display
In terms of design, this specific model (SN82) of Coulax has a round display. The display sizes 1.3-inch that is big enough, making it comfortable to read text on the screen. It is surrounded by a thin bezel, which isn't noticeable when viewed from the top.
Most of the watchmaking companies are copying the Apple watch's design. Though, Coulax made this model look like a traditional watch with a circular design & added an analog watch face to it. If you don't like it, then you have got 4 different watch faces to choose from.
The build quality of this smartwatch is excellent as it feels solid and sturdy. For strap, it uses a 20mm watch strap, which is soft and comfortable to wear. If you ever want to replace it, pull the little sliver spring-loaded pin on the strap and replace it with ease.
Fitness, Health & Activity Tracking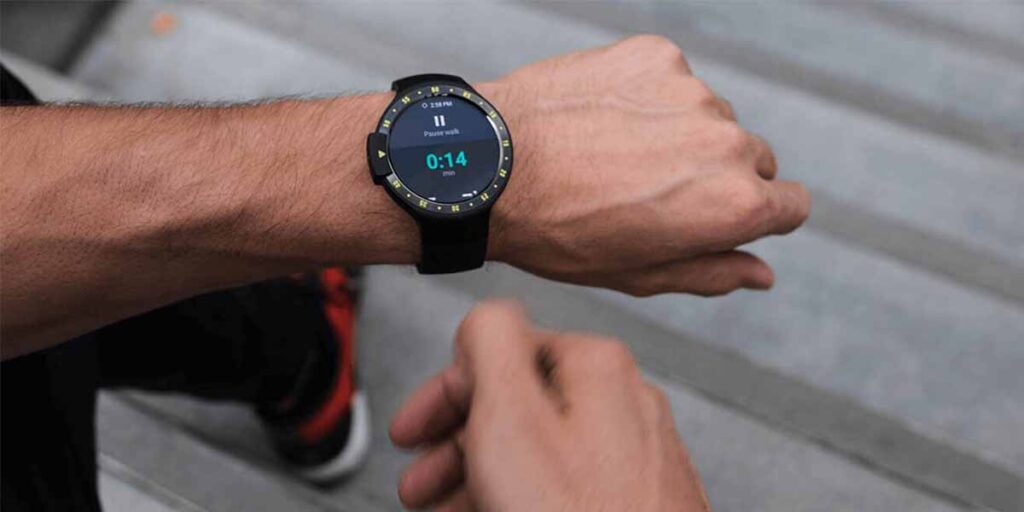 For fitness, the smartwatch has got 10 sports modes including walking, running, swimming, badminton, riding, tennis, skipping rope, and ping-pong. With automatic activity tracking, the smartwatch automatically records steps, distance, calories burned, and distance.
Additionally, the SN82 has continuous heart rate monitoring, which is pretty accurate. Not only heart rate monitoring but also got blood pressure & blood oxygen level monitoring that keeps you stay healthy. It is pretty essential to have these features in a smartwatch because it makes it convenient to stay updated on health.
Coulax SN82 Features & Functionality
Waterproofing
The model SN82 is IP68 Waterproof. It means the device can be worn when swimming. Also, it can resist water splashes and water drops. You can even take shower while wearing this smartwatch. It is recommended not to wear this smartwatch in water sports such as diving or scuba diving.
Remote Camera
You get a remote trigger on the watch to control your smartphone's camera. This enables you to capture and record moments remotely from your wrist.
Music Control
What if you can control music from your wrist? The Coulax SN82 allows you to control music playback directly from your wrist. You can do activities like pause, resume, change song. Although, you don't get an internal speaker, so you cannot listen from the watch.
In-Built GPS
Can you imagine a smartwatch under 30 dollars with GPS? This Coulax GPS Smartwatch has in-built GPS tracking. With this, you can have a map trajectory that gives complete map details that can be located on the support app when synchronize.
Find My Device
If you ever misplace your smartphone in the room and unable to find it. Then, with the find my phone feature you can easily locate the device. It will ring even if in silent mode.
Other Key Features
Weather Forecast: Get current weather details.
Notifications: Call and text notifications. Also, set goal notifications.
Reminder: Sedentary Reminder and Drinking Reminder.
Sleep Monitoring: Record wake-sleep, light sleep & deep sleep.
Raise to Wake
Coulax Smartwatch App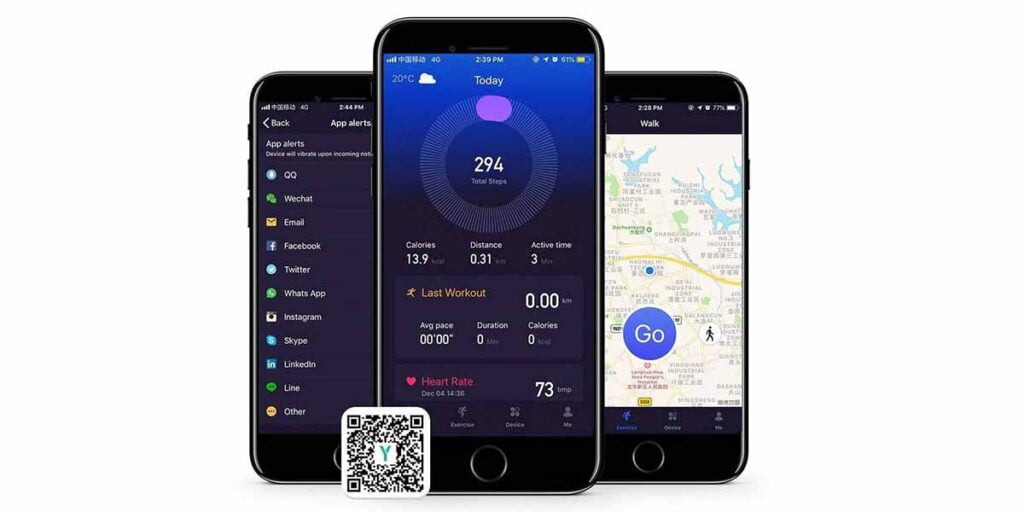 Coulax Smartwatch uses the YFit Application to pair your smartphone. It is available on both Android & iOS ecosystem. By pairing, it makes it easy to check on various insights on health and fitness.
By using this app you can:
Get realtime excercise data.
Understand own sleep in realtime. It records deep sleep, shallow sleep & light sleep details.
Enable reminder, alarm clock, etc.
Activate Raise to wake feature.
Activate Automatic heart rate detector.
Set up goal notifications.
Battery Life
The Coulax SN82 model uses a magnetic charger for charging and takes about 2.5 hours to charge. I will agree charging time could have been less. Although, it gives a battery backup of 10 days with normal usage. And 30 days in standby mode.
No complaints with the battery life because it serves more than enough. However, the charging time could have been improved.
How to Pair Coulax Smartwatch with Smartphone?
To connect your coulax smartwatch with Android or iPhone follow these simple steps:
Turn on the watch and long-press the side button for 4 to 5 seconds.
Turn on your phone Bluetooth and make sure your smartwatch is not connected to any other device.
Launch the YFit app. Then go to Device
Click on 'Add Device'
Look for the watch name 'SN82' and pair it. Enjoy!
FAQs (Frequently Asked Questions)
1. How Coulax Smartwatch alerts about incoming calls & Messages?
The Coulax Smartwatch has a strong vibration that alerts about incoming calls & notifications. Moreover, the vibration is strong enough to wake you up early in the morning.
2. Can I see current weather details?
Yes. The smartwatch is capable of showing current weather forecast.
3. Does this smartwatch works with iPhone?
The Coulax SN82 smartwatch is comaptible with both Android and iOS.
4. What app is used to pair Coulax Smartwatch?
YFit App. Available in both PlayStore and AppStore.
5. How many watch faces this Coulax smartwatch have?
It comes with 4 watch faces to customize your watch screen. They look pretty good.
Related Budget Smartwatches:

Hey! My name is Manas. I am a tech enthusiast who loves to explore gadgets. I especially enjoy exploring wearable techs like smartwatches and fitness trackers. I am always in search of what's new in the market so that I can provide valuable content that would be beneficial for you to choose the right wearable. I own Kospet Tank M1, which is pretty insane in its price range 🙂