Fossil Q Explorist Gen 3 Smartwatch Review: Best Snazzy WearOS?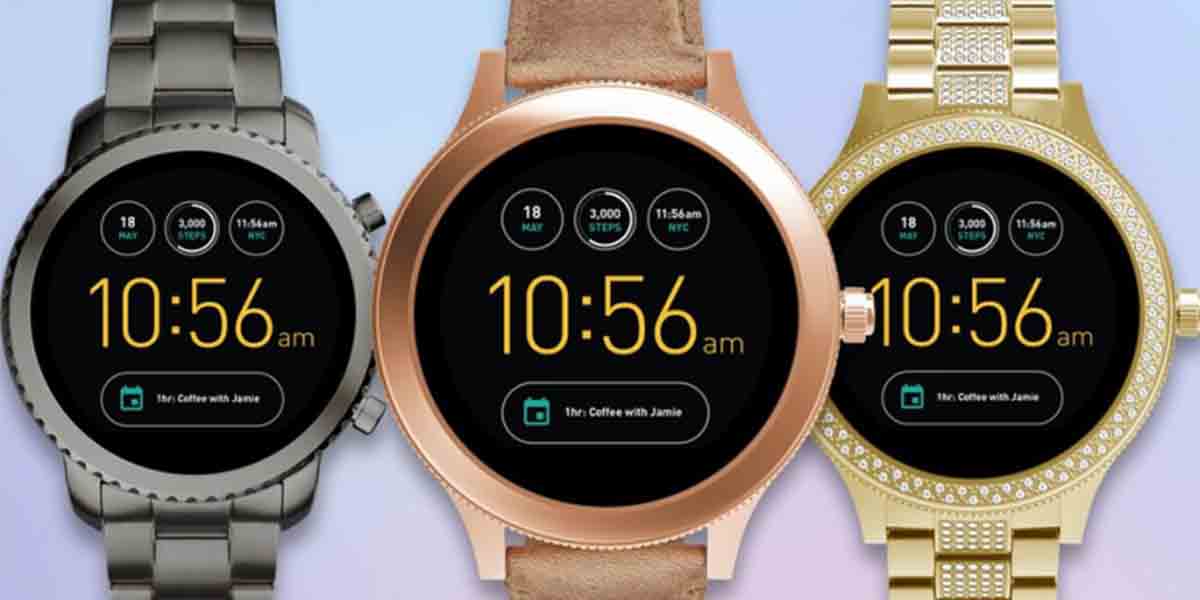 Fossil Q Explorist Gen 3 Smartwatch Review: In the world full of smart people, everyone likes to have some smart gadgets that will solve some mess of their life.
When it comes to smart devices, many such gadgets are there that will make some differences in your daily lives. And one of them is a smartwatch.
Some smartwatches have their OS like Apple, and some of them have a different OS, which is powered by Google named Wear OS.
Many watch-making companies use this Wear OS in their smartwatches, and one of these companies is Fossil. And this is a very well known company mainly known for its best quality smartwatches. They make their every products excellent that rule's over the market.
One of their products is the Fossil Q Explorist Gen 3 smartwatch.
In this Fossil Q Explorist Gen 3 smartwatch review, you are going to get every detail about this smartwatch. Read out the full article to decide whether you should invest your money on this Fossil Q Explorist Gen 3 smartwatch or not.
Quick Opinion
Fossil Q Explorist Gen 3 is a very stylish, convenient and comfortable smartwatch with all the smart features and elegant design.
It has a circular design with an OLED touch screen display.
Some of its features are waterproof ability, calling functionality, and good battery life. It gives you a battery life of a full two days.
Therefore, if you are willing to buy a branded good looking smartwatch with sprinkles of smart features with a low price range, then you should go for this smartwatch.
Fossil Q Explorist Gen 3 Smartwatch Review
Design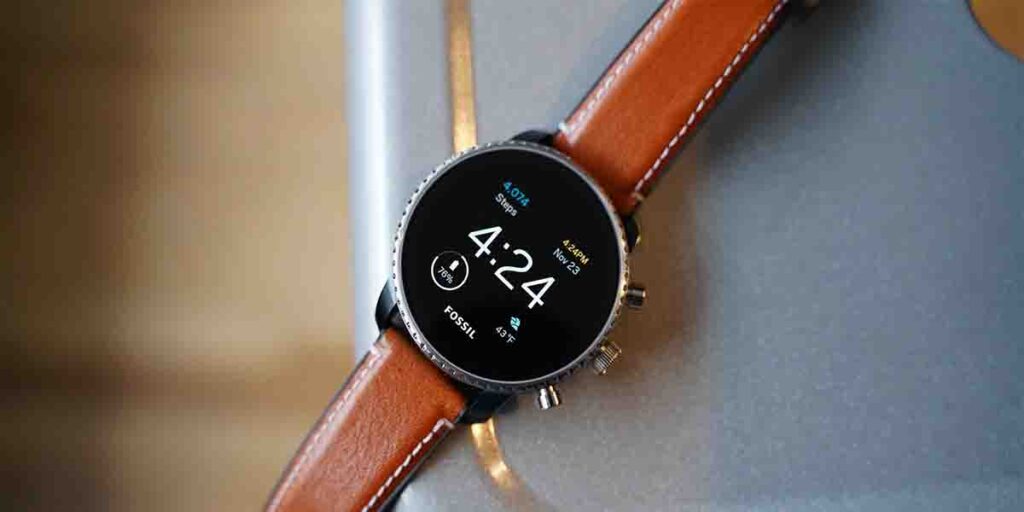 The circular shape of the watch surface
Stainless steel body material
The clock face is fully digital 
Fossil Q Explorist Gen 3 smartwatch is one of the coolest looking smartwatches which is available right now in the market.
It comes with a circular watch face that is entirely metallic and has a swappable strap that makes this watch look pretty on anyone's wrist. 
Moreover, the metallic frame has three additional buttons on the left side of the frame, making the smartwatch look big and rugged.
And all the three buttons have their own functionality.
The body is entirely made up of stainless steel and the user interface is very easy to use. The display colours looks super bright and vibrant. It majorly shows the details in two colours i.e Grey and Silver.
Furthermore, the screen size is 46 mm, and the weight should be somewhere around 140g, which is light enough to wear this watch full day long.
Available Colors
Fossil Q Explorist Gen 3 smartwatch comes with two variant i.e
Fossil Q Explorist Gen 3
Fossil Gen 3 Venture
The Fossil Gen 3 Venture is specially designed and developed for women.
Both the lineups of fossil comes with their respected different strap colour options which are listed below:
Fossil Q Explorist Gen 3
Brown Leather Strap
Estate Dark Brown
Three-Row Smoke
Estate Light Brown

Fossil Gen 3 Venture
Sand Leather
Rose-Gold Tone Steel
Rainbow Nylon Watch
Navy Leather Strap
Tan Exotic Leather
Display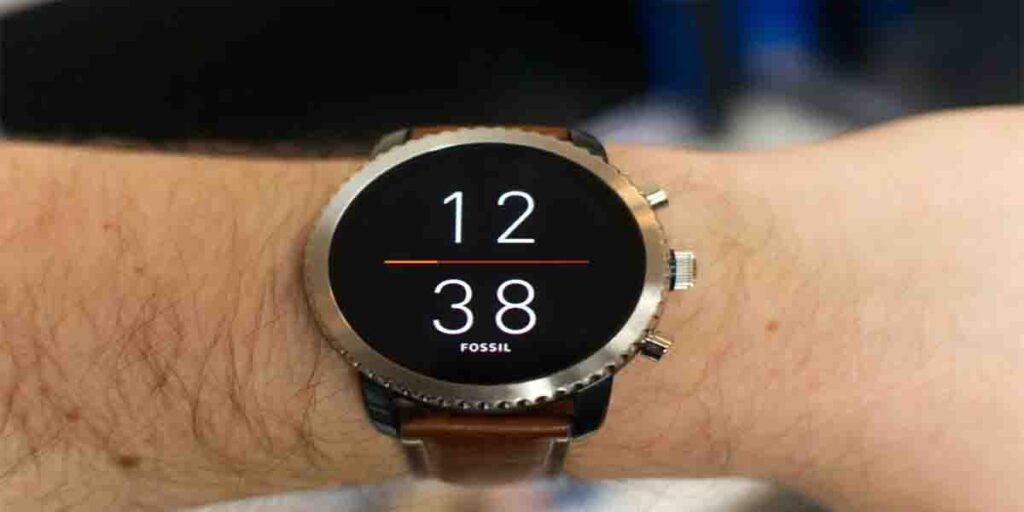 243 ppi pixel density
Fully touch screen OLED display
1.78-inch screen size
Fossil Q Explorist Gen 3 comes with fully touch-screen OLED display and has a display size of 1.78 inches.
Thanks to the Fossil group of the company for not making this smartwatch in the shape of a square, that most of the companies do.
There is no problem in the square design smartwatch, but the thing is you need some uniqueness in your product to live a benchmark that most of the companies don't try to do nowadays.
It comes with the modern trend of Wear OS, and the screen is super vibrant, sharp, and bright enough. But it is not very clear to see data's in a very bright sunny day, it doesn't mean that you can't see the data. You can see it but not so clearly.
But I am sure after wearing this smartwatch it will make you more attractive and also it can be a head-turner for you because of its rugged looks and design.
As I have earlier told you, if you are looking for a smartwatch with great design and display with a low price range, then you should consider this.
Activity Tracker & Features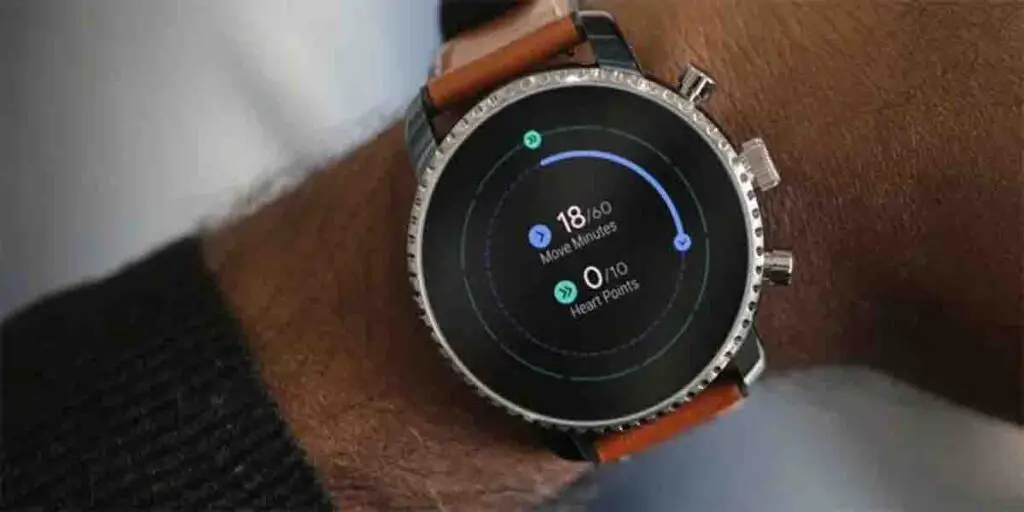 Talking about Fossil Gen 3 smartwatch features, this watch has a very decent number of properly described features. 
Calories burned tracking feature
Sleeping hour and sleep quality tracker
Distance and steps covered
Suppose you think that this smartwatch only looks good but doesn't have the smart activity-tracking features, then my friend, in that case, I suppose you might be wrong.
This smartwatch has some excellent tracking features. It tracks your calories during the workout or any physical activities automatically.
It also shows you the active calories, which I think has been newly introduced in this series.
This watch has some more features such as sleep quality measuring, steps count, distance covered, and lots of more features. To experience all those smart features, you have to invest your money on this.
If you are a fitness enthusiast and love to have branded things with a budgeted amount, I think you should invest in this. 
Water-Resistant
Supports Wear OS
Music Player control
Except for its entire tracking feature, its essential feature are also outstanding.
This watch comes with an Android Wear OS v2.0, which I think is pretty good. And this watch also has the certification of IP67, which is good enough. If you don't know the proper name or model of this watch, its name is Fossil Q Explorist Gen 3.
I got shocked when I used it for the first time because it has an internal memory of 4 GB, which is super duper exciting means you can store your favourite songs. And also it has a RAM of 512MB. Along with all this, you have control over your music system right from your hand.
What's inside the Box?
Smartwatch itself
Wireless Charger
Warranty Card
User Manual (Who cares)
Additional Features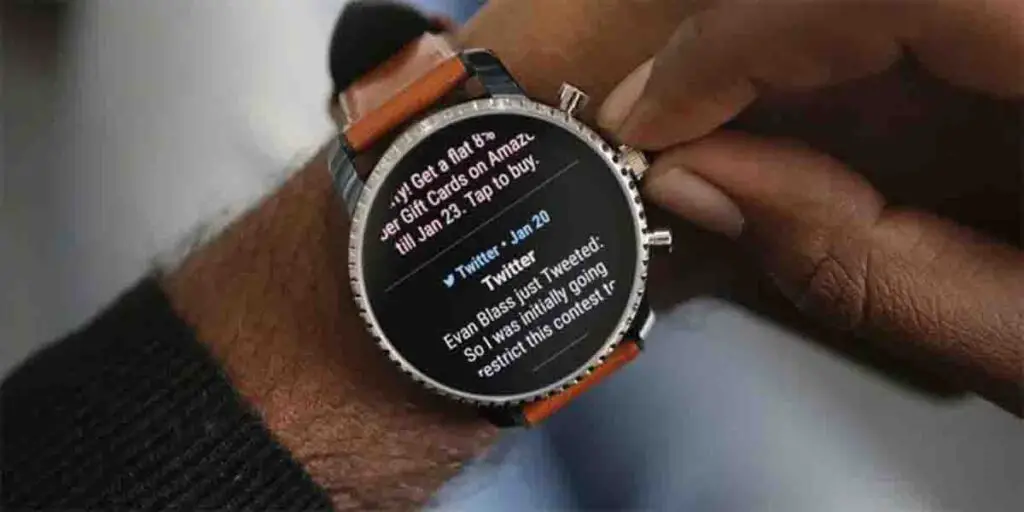 After knowing all the basic features of Fossil Q Explorist Gen 3, I think you are now more excited to know about all the additional feature that the Fossil Gen 3 offers.
I am very sorry to say that this watch doesn't have many additional features as this watch is obsolete, you can't expect more from it.
But this is not an issue. The company understands your problem, and they had a great solution for you, with two new upgraded lineups of this series, or you can say it's the up-gradation of Fossil Q Explorist Gen 3.
The up-gradation of Fossil Q Explorist Gen 3 is Fossil smartwatch Gen 4, and the up-gradation of Fossil smartwatch Gen 4 is Fossil Gen 5.
And for the up-gradation of Fossil Gen 5, we are still waiting.
Moreover, the Fossil Gen 3 has some additional features such as, it has an alarm clock, which will help you wake up early in the morning.
Along with all the normal watch features that every smartwatch offers you, like weather forecast, timer, find my phone and many more such features can also be seen.
Furthermore, one feature I like the most is Goal setting, or you can say a to-do list to complete your important daily works.
It also pops up all your notifications. Besides, you can also receive or deny the incoming calls directly from your wrist. And for greater peace of mind, it also has reminders and a stopwatch. 
Connectivity & Remote Features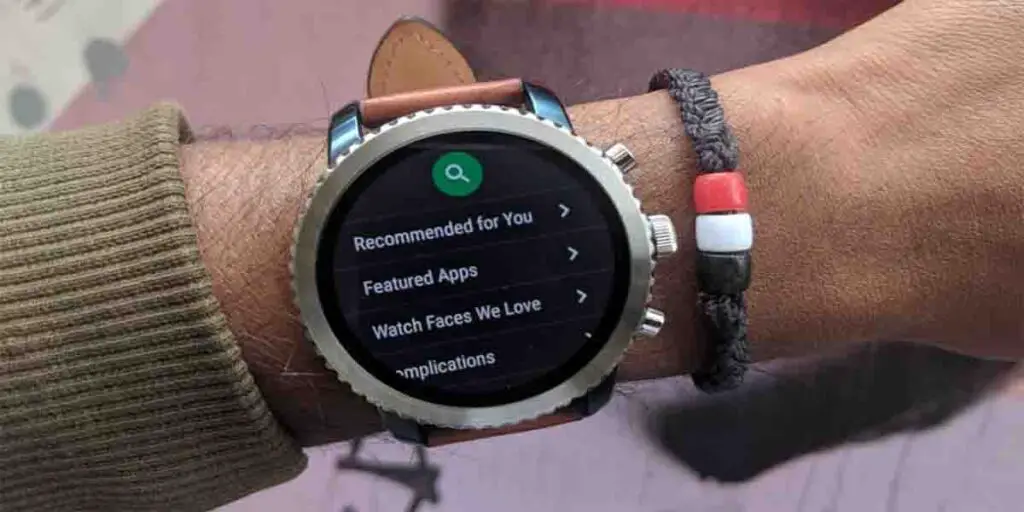 Connectivity
Incoming calls and Notifications.
Timer
Bluetooth 
Taking about the Fossil Gen 3 smartwatch connectivity feature, it is the only thing that anyone can like the most excepts all its basic tracking features.
It is super easy to connect and very convenient to use. Moreover, It has a Bluetooth v4.1 and Wi-Fi 802.11. Moreover, it is compatible with both iOS and Android. In addition to this, you also get to receive or deny your incoming calls directly from the watch itself.
Apart from all this, you get a chance to give replies to your message notification.
If you are thinking how? Then I have the answer to your question.
You can reply by just typing your message or there are some pre-made in-built message reply's which you can use for giving replies to the messages. Moreover, you also get a microphone to send voice messages.
One thing that you don't get in this smartwatch is a USB port, as we know that this watch has a wireless charger, so it's good not to have a USB port.
You also get weather reports on the screen, with many more other informational features.
Remote Features
Receive Call & Make Call
Voice Control & Music Control
We know that every smartwatch has its remote features, but every watch is not the same as Fossil Q Explorist Gen 3.
There are some remote feature that most of the smart wristwatch doesn't have. Such as, Voice control, make calls, receive calls, give replies directly from your wrist, and music control.
After knowing, all these features are on a single watch, I am sure that you are more excited to use it. From my side, there is a big thumbs up for investing your money once on this.
In conclusion, I think this is a great smartwatch when it comes to Connectivity and Remote features.
Battery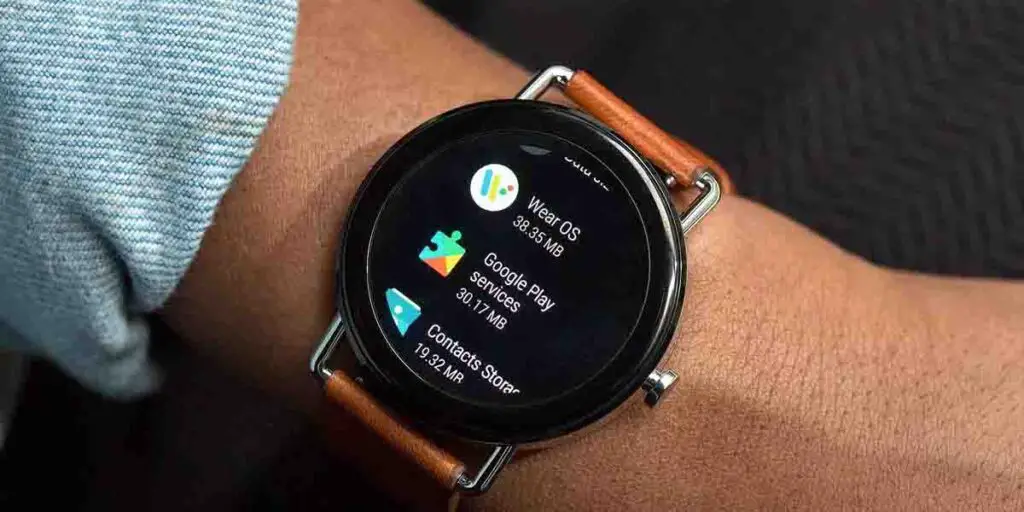 If you ask me, then I will say that the battery of this smart could have been much better. As this is an old version, I will not complain about it.
But for now, this will fulfil your needs.
This smartwatch needs to be charged up every night or every alternative day.
As it has a wireless charger, you will not get any hassle at charging this watch, and also it only takes 2 hr to get charged.  
But if you will compare its battery life with other smartwatches of this price range then you are going to get more, as this smartwatch has a wireless charger.
FAQs
Does it connect to iOS 10?
Can I use the reply messaging and calling if I have an iPhone?
Due to Apple's restrictions, iPhone users do not have the ability to create/respond to text messages and are unable to make/take a phone call on the watch.
Will it work with Samsung galaxy s9 plus?
This watch is compatible with Android OS 4.4+ (excluding Go edition) and iOS 9.3+ smartphones.
Can I answer to the whatsapp messages from it ?
If the watch is paired with an Android phone, you will be able to view notifications and reply. If your watch is paired with an iPhone, you will receive notifications of updates but won't be able to reply.
Does map apps like google maps compatible with this watch?
Yes, you can download Google Maps or other compatible third party apps on the watch for navigation.
How long to charging this watch until you get the full batteries?
Generally, a full charge takes about 1-1.5 hours.
Is this watch waterproof?
No, this watch will have a water resistance rating of IP67. The watch will be dust proof and splash resistant.
Is this watch too big for a woman's wrist?
It's only 4 mm larger than the Fossil Women's smartwatches (46 mm vs 42 mm) which is a little more than 1/8″, which isn't much in my opinion.
Are you allowed to send text by speaking to the watch as well as talking on the phone with the watch?
When paired with an Android device, you can speak to text, type a new message, or select a pre-written message.
Does this have HR sensor?
This watch does not have a heart rate monitor.
Final Verdict
In conclusion, I will suggest this Fossil Q Explorist Gen 3 only if you are looking for a smartwatch that is branded and has a fantastic look with little sprinkles of smart activity features.
And if not, I will suggest you take a look at these two upgraded smartwatches of Fossil series.
Overall, the Gen 3 is a nice smartwatch to have.
Hope you found Fossil Q Explorist Gen 3 Smartwatch Review helpful!
Hey! My name is Ranjeet. I am the co-founder of 'SmartwatchAdviser'. With one of my friends, I started this website out of a passion for writing and exploring different wearable tech. Currently, I am using Mi band 4 as my primary fitness tracker and own a Noise Color Fit Pro 3 to match my style on various occasions.