Is Strava Premium Worth It? 10 Amazing Features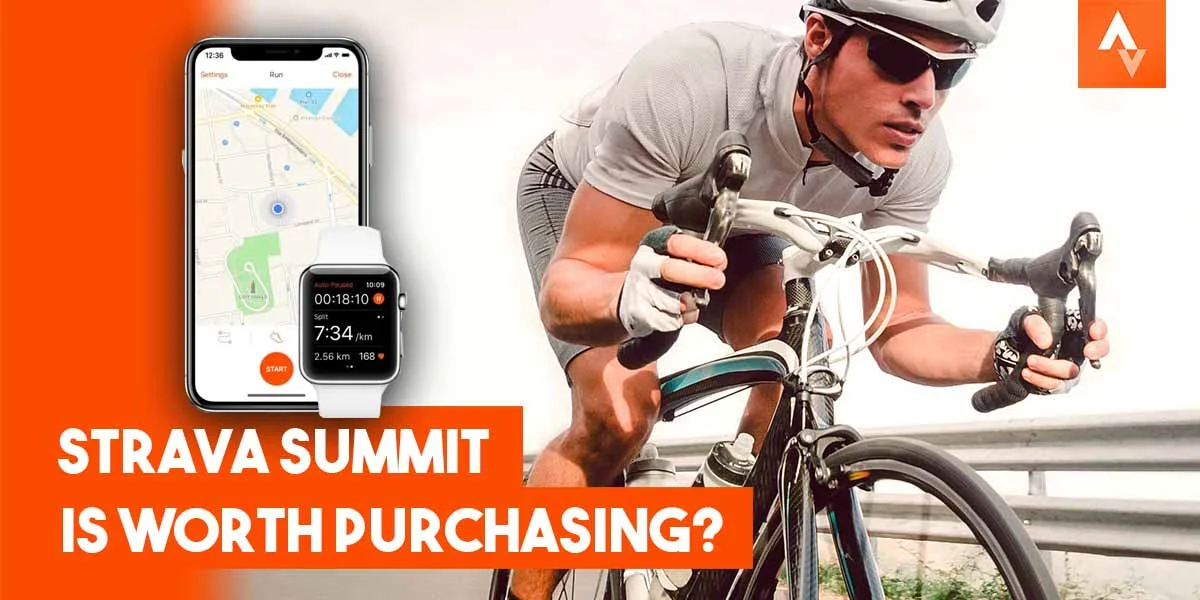 Used by millions of people, Strava refers to a mobile app that has revolutionized the way people log and record their physical activity.
The app can be downloaded onto any cellular phone to track real-time activities, such as running, walking, hiking, or biking, with each completed activity contributing to the user's performance plan.
If you used or are using Strava, you have probably observed that it has two versions;
The free plan
The premium option (known as Strava Summit)
Assuming you only signed up for the free version, you may be curious to know what the premium option offers and whether you should go for the same.
Related Posts to Read Later
Is Strava Premium worth it?
It will be worthwhile for those who do a lot of cycling, training, or running outside to get a Strava premium account. The free version allows you to monitor basic stats like distance, speed, pace, and elevation while the premium version gives you access to all of Strava's features, including an ad-free experience.
You can also add friends and family so that you can follow their runs, rides, hikes, swims, and other activities.
Most importantly, Strava premium gives you unique features that help you train smarter: The new Routes tool allows you to build a collection of your favorite routes around the world.
Find recommended training plans in the Activity Library from some of the best coaches in the world. All active Strava athletes get more than one Training Stress Score per day so that you can always view
To unlock all these premium features, you'd need to pay $5.00 billed monthly or $59.99 if billed annually.
Similar | What is Nike Run Club? Everything You Need to Know
What extra do you get with Strava Premium?
The following are the extra feature that you get in Strava premium:
Ad Free Experience
It's nice to cycle into work without seeing an advertisement for an airline or a fast food restaurant plastered across the home screen of your app.
Segment Results
See dozens of new segments each week and compare your efforts to others. New segments are created by other cyclists who live nearby, so you'll get highly specific segments that fit perfectly into your route home from work.
Find New Routes Easily
The Strava app is the perfect companion as you embark on a new route. The community can help you plan an exciting new adventure, or show you how to recreate that epic mountain biking trail.
Whether you're hunting for a new running route or plotting your next ride, the Strava app will guide you safely along unfamiliar roads and paths.
Analyze Your Training
Strava premium takes cycling, running, and other sports to a new level – GPS tracking at your fingertips. It gives you powerful insights into your performance through the analysis of your data.
The premium option also keeps you connected with friends and lets you measure your performance against theirs. With it, you can create KOM's at local segments and see how you compare with friends on your leader board.
Set Custom Goals
Strava Premium is meant to help you push your physical boundaries and achieve your athletic goals.
With the Premium upgrade, you can set custom goals – whether that's a new PR in your daily 10K jog or completing a cycling bucket list. Goals are entirely customizable, so you can set one goal for this month and another for next year.
You'll get automatic reminders along the way as well as weekly summaries emailed to you that help keeps you motivated.
Get Access to Training Dashboard
The Training Log brings all of your activities together in one place so you can analyze, plan, and track your progress.
The Training Dashboard provides a visual snapshot of your overall performance by automatically updating daily and weekly summaries once you've finished a session.
These powerful tools give athletes the confidence to push themselves to their limits.
Strava Support
This premium tier of support is designed for athletes who want to take their training to the next level.
Bike workshops are available around the world and are tailored specifically to your bike, components, riding style, and ability.
Strava Cycling Gear experts come alongside you to help you set goals, improve your cycling skills and ultimately give you the tools to have a more enjoyable experience on the bike.
Personal Heat maps
Strava premium lets you see your runs and rides in a whole new way. Personal heat maps show you how and where other athletes push their limits in KOM/QOM efforts, giving you a better sense of the fastest lines on your route.
Premium also unlocks live tracking, giving friends and family the ability to follow along. Knowing someone's whereabouts can add extra motivation to finish strong!
Boost Your Safety
Strava Premium helps you stay visible in the ride out by advertising your location to would-be rescuers. Riders who pair a beacon device with Strava monitor their position in real-time on the X-axis of a live Google Map.
They can communicate their status to loved ones. When activated, upon pressing the SOS button, Strava sends an SMS alert to pre-programmed emergency contacts.
Get Partner Perks
Strava Premium unlocks access to all of the mind, body, and community benefits Strava has to offer.
Members gain exclusive features such as VIP member-only rides like the Mellow Johnny's Classic, or Zwift Academy events, plus constant updates on events and products tailored just for them.
For riders who simply can't get enough of their fix, Strava Premium members also unlock the coveted gold star badge – the ultimate representation of an athlete succeeding and pushing beyond themselves.
Strava Premium members are proud of their hard work and dedication; this badge enables them to show everyone just how far they've progressed.
Final Thoughts
Strava free allows you to monitor basic stats like distance, speed, pace, and elevation while the premium version gives you access to all of Strava's features, including an ad-free experience.
If you have been using Strava free version, it's now the right time to upgrade to the premium version. To unlock all these premium features, you'd need to pay $5.00 billed monthly or $59.99 if billed annually.
After all, the subscription is affordable and the benefits are clear.
Hey! My name is Ranjeet. I am the co-founder of 'SmartwatchAdviser'. With one of my friends, I started this website out of a passion for writing and exploring different wearable tech. Currently, I am using Mi band 4 as my primary fitness tracker and own a Noise Color Fit Pro 3 to match my style on various occasions.