Mgaolo Fitness Tracker Review – A Perfect Fitness Tracker?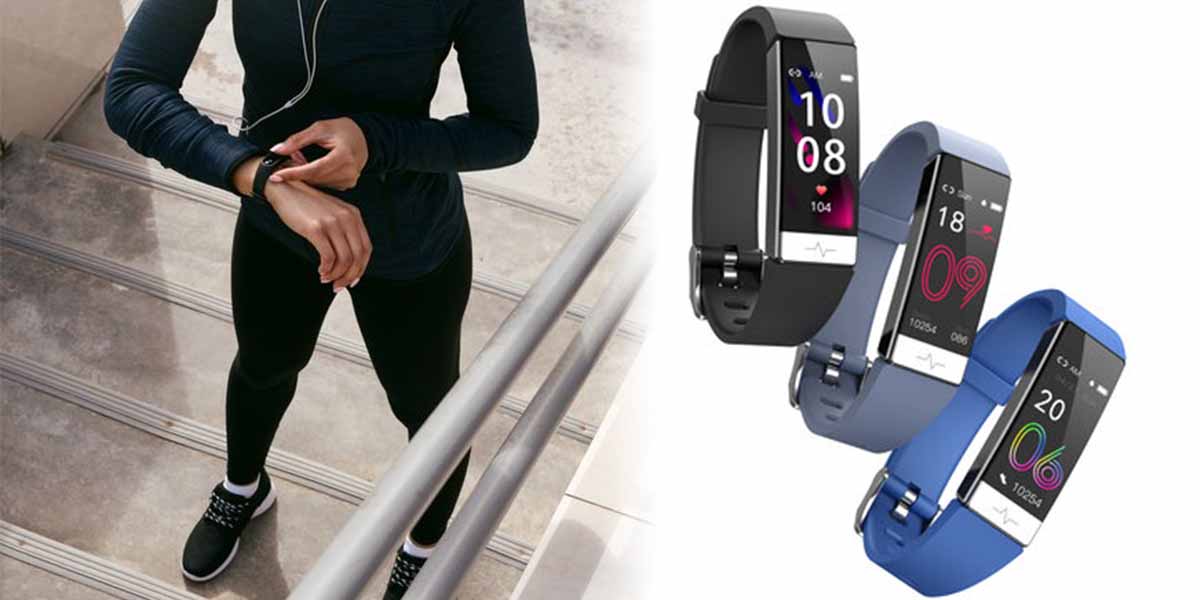 Mgaolo Fitness Tracker Review: A fitness tracker that does its job pretty well and doesn't empty your pockets is what you are looking for, then the mgaolo fitness tracker is the perfect fit for you. This budget-friendly fitness tracker is relatively easy to use and get working. All you have to do is download the app 'H Band' from the play store (android), sync it up, and there you have your fitness partner ready; all set to go.
What's Inside the Box?
Mgaolo Fitness Tracker device itself
Charging Cable
User Manual
Quick Opinion
Is it really worth the money you spend? If you are looking for a simple and convenient fitness tracker that tracks all your activities and manages your health conditions by providing almost accurate data at an affordable price, then you should definitely go for the Mgaolo Fitness Tracker. But if you are looking for more precise values and advanced features then you should leave it on your budget and buy more costlier trackers.
For someone who needs to maintain a healthy and fit life with a budget-friendly partner, Mgaolo Fitness Tracker is a piece of cake for you. If you are one among them, then no doubt this is worth the money you spend.
This fitness tracker has an 8.8-inch big display with several adjustable holes for wearing it comfortably. The UI of the fitness tracker is a bit different from its competitors. Still, you will be comfortable using it. In addition to this, it also tracks your workouts or any physical activities accurately and efficiently.
It comes with 11 different sports modes to make it more efficient to track your physical activity, including hiking and swimming. It has an IP68 waterproof certification that means you can go pool swimming wearing this fitness tracker.
Mgaolo fitness tracker monitors fitness and serves you with several smart features that make this fitness tracker different from its competitors. Smart features like a remote camera helps in clicking pictures from your wrist, call or notification alert helps to reject or answer your calls directly from your wrist. And other smart features like countdown, stopwatch, alarm, sedentary reminder etc comes in handy.
Mgaolo Fitness Tracker Review – All Features Explained
Design and Display
The watch's slim design is admirable because it suits your wrist well, even if you have a slender wrist. The adjustable feature is a bonus for people who complain that they couldn't find a watch that fits their small wrist.
It comes with a maximum size of 8.8 inches and has several holes for you to adjust according to your wrist size. And this gives you the perfect fit and makes it very comfortable to wear it the whole day. It has an in-built USB port in the watch itself which is very creative and innovative and makes the charging easier for you.
Even though it has a slim design, it doesn't affect the display space of the watch. With this structure, the display becomes even more comfortable for you to work through different watch features. It provides enough room for the clock, your step counts or heart rate, the battery life, and all other features you want to update about from time to time. In short, with the mgaolo fitness tracker, you won't have to compromise on a comfortable style on your way to a healthy life.
Fitness, Health & Activity Tracking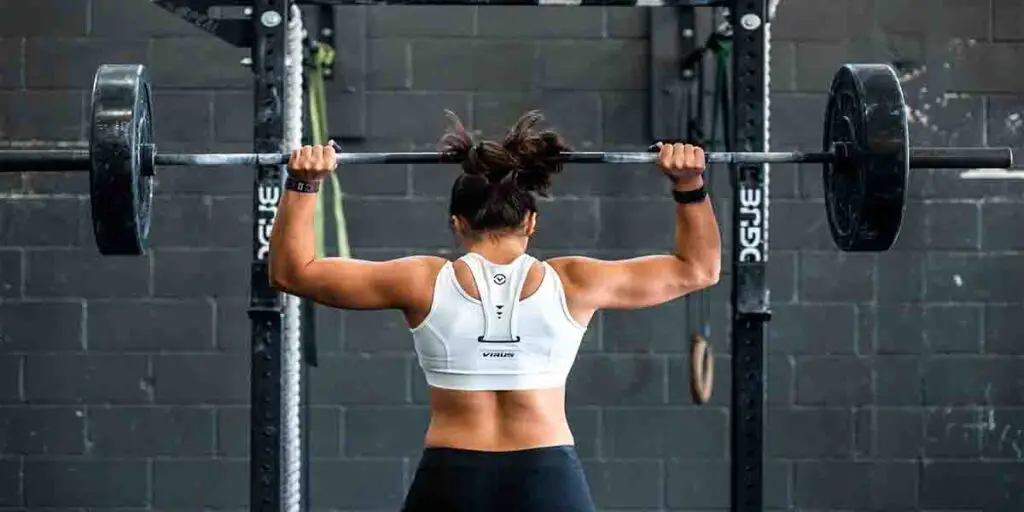 A convenient and straightforward fitness tracker has got your back for tracking all your daily activities and helps you stay healthy. It has basic features like counting your steps and advanced features like checking the blood pressure that keeps you updated about your health condition now and then.
Step and Calorie Counter
Tracks your steps and records your calorie consumption data automatically almost precisely. The data gets recorded in the app, which you can check anytime at your convenience.
11 Sports mode
Once you activate the sports mode, the tracker will collect real-time data on your steps, the distance you covered, the calories you burned, and the overall time you remained active. It is suitable for multi-sport tracking; be it cycling, swimming, hiking, indoor or outdoor running, indoor or outdoor walking; anything that you do with your body moving, you get it all tracked.
Heart Rate and Blood Pressure Monitor
It is always good to keep track of your heart rate, and blood pressure as irregularities could indicate other serious diseases. Mgaolo fitness tracker helps you monitor your heart rate and blood pressure all day long; it stays active in your workout sessions and other routine activities.
The mgaolo fitness tracker blood pressure accuracy could slightly vary at times, but it always gets the value pretty close. If you have severe heart conditions, it's still advisable to approach a doctor, but the tracker could tell you if there are irregularities that need to be taken care of.
Recommended | Morepro Fitness Tracker Review – Best Cheap Fitness Tracker?
Mgaolo Fitness Tracker Features & Functionality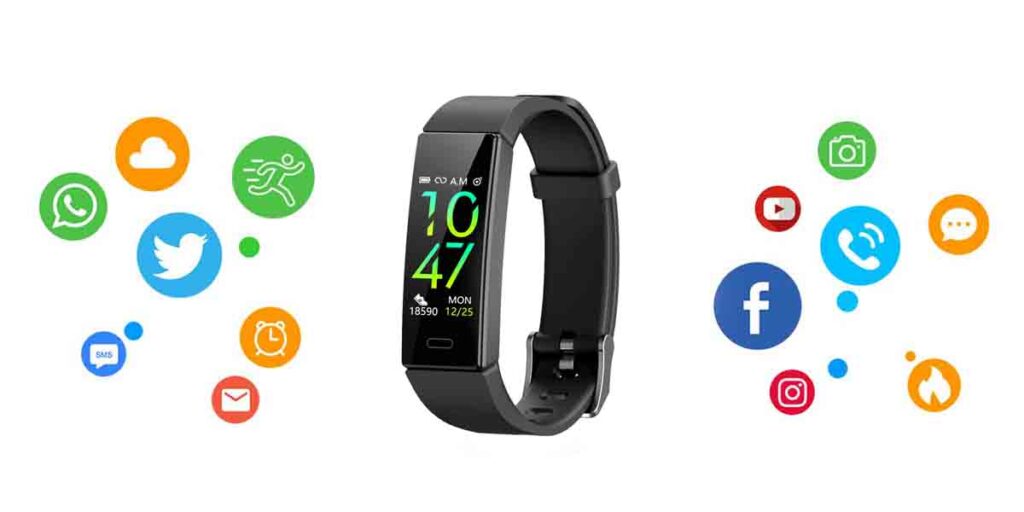 Physiological Period Reminder
This fitness tracker will come as a lifesaver for women who always find it challenging to keep track of their menstrual cycle. It will record your menstrual cycle details and provide humanized reminders when your period is due.
Reminders to relax
When we work for so long and feel tired, we wait for someone to tell us to relax and take some rest. Now you don't have to wait for someone to, your watch will do this work. This fitness tracker will remind you to relax if you are sitting and working for a long time.
Sleep Tracker
A fair amount of sleep is required for a healthy and energetic life. The sleep tracker will help you track the time you had a good sleep by analyzing your body movements and heart rates. The accuracy of the data could not always be precise, but you sure will know if you are sleeping well. It also has a silent alarm system where you can set the alarm, and the watch will vibrate to wake you up without disturbing others.
IP68 Waterproof
This feature ensures that you get to swim, dive or take a shower without needing to take off your tracker; swim for as long as you want and get it tracked. The only time you need to be careful is while taking a hot bath.
Notification Reminders
Get notification reminders about your calls or messages from Facebook, Instagram, LinkedIn, and other apps. You will know about an urgent need or news without checking your phone.
Remote Camera
While you enjoy the time with your loved ones, your watch can do the job of capturing those cherished moments; you can use it as a remote to control your phone's camera.
GPS Connect
While the tracker is on sports mode, it connects with your phone's GPS to track the distance you covered doing the activity.
Compatibility
The app for connecting your tracker is compatible with devices Android 4.4 and above and IOS devices 8.0 and above. It does not support PC, iPad, or tablets.
Battery life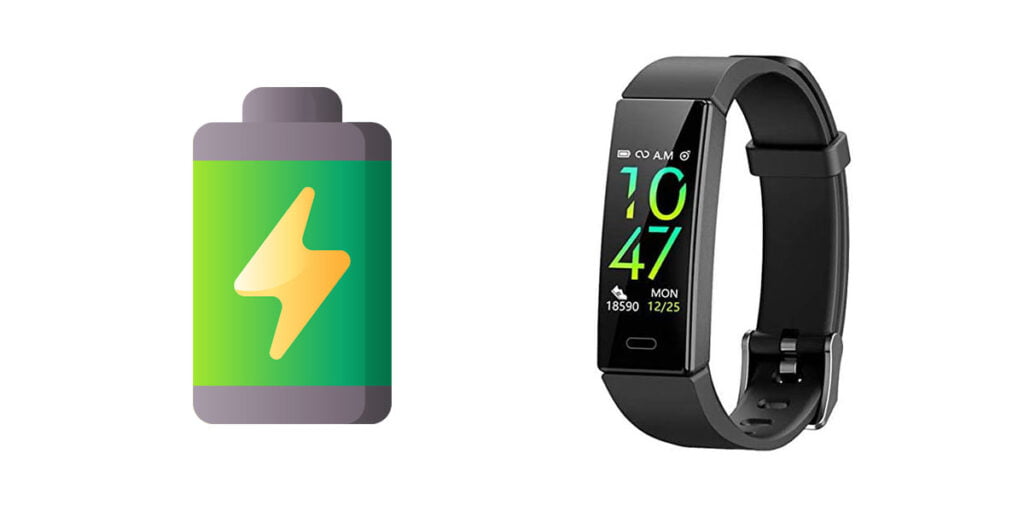 Mgaolo fitness tracker has a long battery life that takes only 1 hour to get fully charged. Once charged, it can go on for about 5-7 days with minimal use and 3-4 days with active use. The built-in USB port is convenient to charge the watch; you don't need any extra cable to get the work done. The overall performance of the battery is quite good and satisfactory.
FAQs (Frequently Asked Questions)
1. Is the Mgaolo fitness tracker waterproof?
Yes. Mgaolo Fitness Tracker comes with an IP68 waterproof certification.
2. How to charge a Mgaolo fitness tracker?
It is straightforward and satisfying to charge this fitness tracker, take out the strap and plugin into any USB device. The fitness will start charging.
3. Does the Mgaolo fitness tracker tracks blood pressure accurately?
The mgaolo fitness tracker blood pressure accuracy could slightly vary at times, but it always gets the value pretty close.
4. What if Mgaolo fitness tracker stops tracking steps?
Suppose your Mgaolo fitness tracker is not tracking sleep. In that case, the only solution to this is to restart the device or formatting the device.
5. Does the Mgaolo fitness tracker tracks strength training?
There is no such feature to track strength training, but there is an option to track exercises. If your overall need is to track burned calories, then this exercise feature will help you.
6. Does Mgaolo fitness tracker automatically detect the sports mode?
No, the Mgaolo fitness tracker doesnt automatically detects sports mode. You have to make it on to track your workout.
Final Verdict
Finally, as I mentioned earlier, it's all about what you are looking for in a fitness tracker. If you find that all the features mentioned above are just unique and everything you were looking for, then don't give a second thought and go for it.
But if something is missing from what you expect from your fitness tracker, you might want to consider other options also. However, Mgaolo Fitness Tracker is the best budget-friendly fitness tracker you can find in the market, with just the same cool features as in much costlier fitness trackers. The choice is yours but does remember that with Mgaolo Fitness Tracker, you get to stay fit without emptying your pockets.
Hope you found this Mgaolo fitness tracker review helpful!
Related Fitness Tracker's Review
Hey! My name is Ranjeet. I am the co-founder of 'SmartwatchAdviser'. With one of my friends, I started this website out of a passion for writing and exploring different wearable tech. Currently, I am using Mi band 4 as my primary fitness tracker and own a Noise Color Fit Pro 3 to match my style on various occasions.