Morepro Fitness Tracker Review – Best Cheap Fitness Tracker?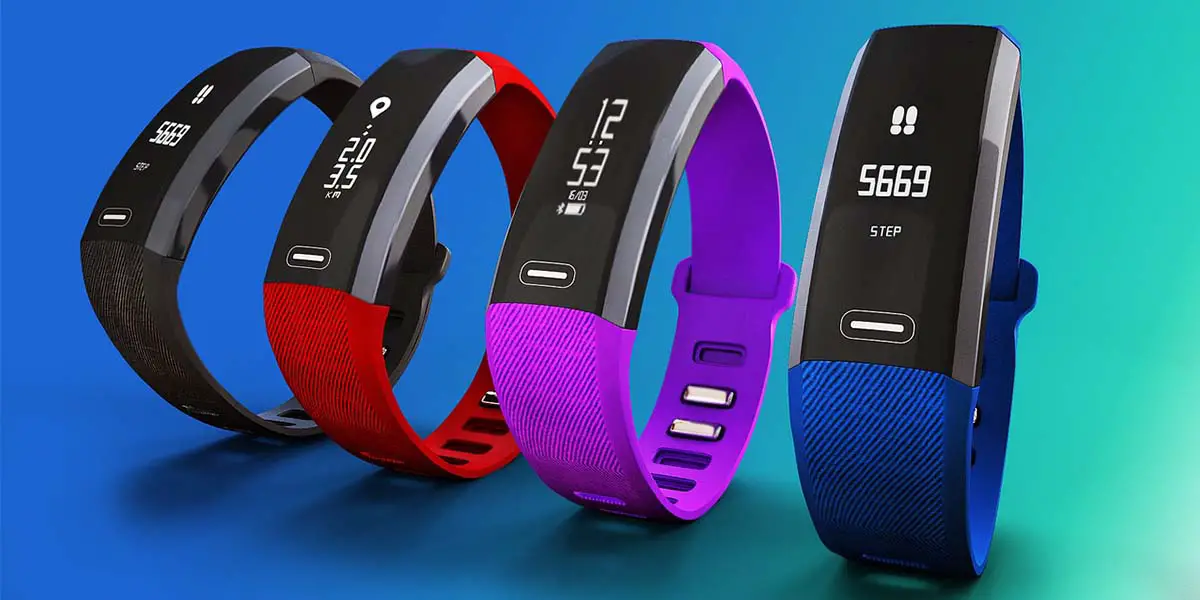 Morepro fitness tracker Review: Morepro has a wide range of fitness trackers. The one we are going to take a look at is popularly known as Morepro MIX. This particular model is one of the highest-selling models than other Morepro trackers. And many customers have praised this device because of its features and functionality.
This Morepro fitness tracker has activity tracking as its topmost priority. With that, it is also known as the best fitness tracker with blood pressure monitoring. By the end, we will see if it offers what it claims.
What's inside the Box?
Device itself
Band
User manual
FAQ Card
Check out our Morepro fitness tracker review to know if this is the one for you.
Quick Opinion
If you are looking for a dedicated fitness tracker that has all the basic fitness tracking capabilities and you have a low budget to spend, then Morepro fitness tracker is for you. The bright IPS screen makes it easily visible in sunlight. The display produces decent colors & the design gives a slim look making it light in weight.
With this, the watch has a very great tracking capability for almost every type of sports activity. Along with this, this watch has a 5 ATM waterproof certification, suitable for splashes, swimming & snorkeling type of activities. It also offers a camera remote feature which comes in handy to take shots right from the watch.
Overall, a budget-friendly fitness tracker with nice features & functionality that you should consider purchasing.
Morepro Fitness Tracker Review
Design & Display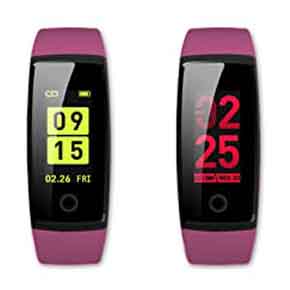 Design
In terms of design, the Morepro Fitness tracker is sleek & light in weight, making you stylish and active.
If you were looking for a fitness tracker that is slimmer & less breakable, then it fulfills your need. You will get up to five different colors to choose from:
Black (suits for boys/men)
Blue (unisex)
Green (unisex)
Pink (especially for girls/women)
Purple(unisex)
Talking about the comfort, the lightweight design makes this fitness tracker more comfortable to wear. However, you have to be careful with the display as it has no protection & can easily get scratched.
Overall, it is nice looking and durable.
Display
The Morepro fitness tracker has an IPS display that sizes 0.96-inch. It is big & bright enough to be visible in direct sunlight. No complaints about the colors as it is decent & bright. You will find all the basic information such as time, date, battery on the main screen. Although, you can change the colors of the digital display or have a regular watch look in three or more colors.
Activity/Fitness Tracking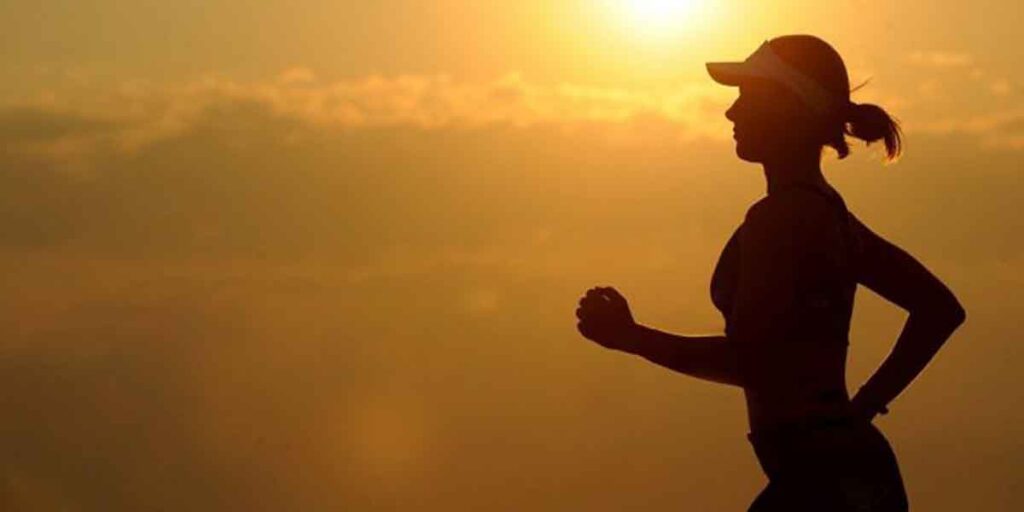 The Morepro fitness tracker includes a couple of sensors such as a gyroscope and 3-axis accelerometer that helps you to measure your steps, distance, calories burned, and more. The result it shows appears to be accurate.
This watch offers you real-time heart rate monitoring that repeatedly tracks your heart rate & even blood pressure and uploads the report to the MorePro app.
Is Morepro Fitness Tracker is the best fitness tracker with blood pressure monitoring?
To be honest, I won't suggest you Morepro fitness tracker for blood pressure monitoring because I found many users complaining about its accuracy. If you are looking for blood pressure monitoring fitness trackers, then you should check out the below article.
Check out this Article: 10 Best fitness tracker for Blood Pressure monitoring.
As you fall asleep, your Heart-rate goes to its resting rate. With sleep monitoring, it can track your awake time, sleep time, light sleep, and even deep sleep. There is a DND feature that you can activate while sleeping, in result it ignores calls & message alerts.
Morepro Fitness Tracker App Preview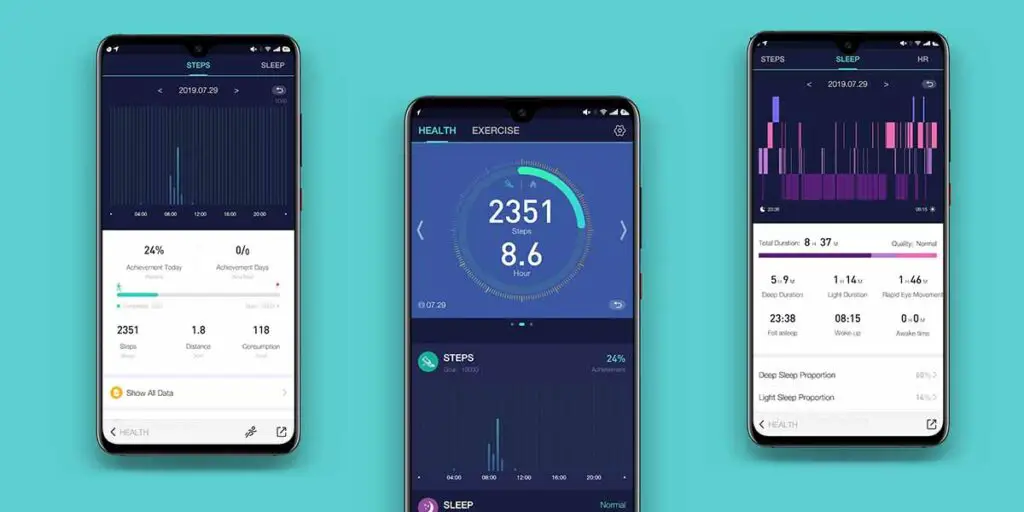 Morepro fitness trackers use its official app called morePro to pair with smartphones. As this watch is compatible with both the Android & iOS ecosystem, you will find the same app in both Google's playstore & Apple's AppStore.
Note – 'H Band' app is also supported with this device.
By pairing, you can:
Record exercise data.
Get statistical graphs of your activities.
Record your sleep.
Track down your blood pressure.
Record the exercise time.
Set exercise goals.
And More…
Performance & Usability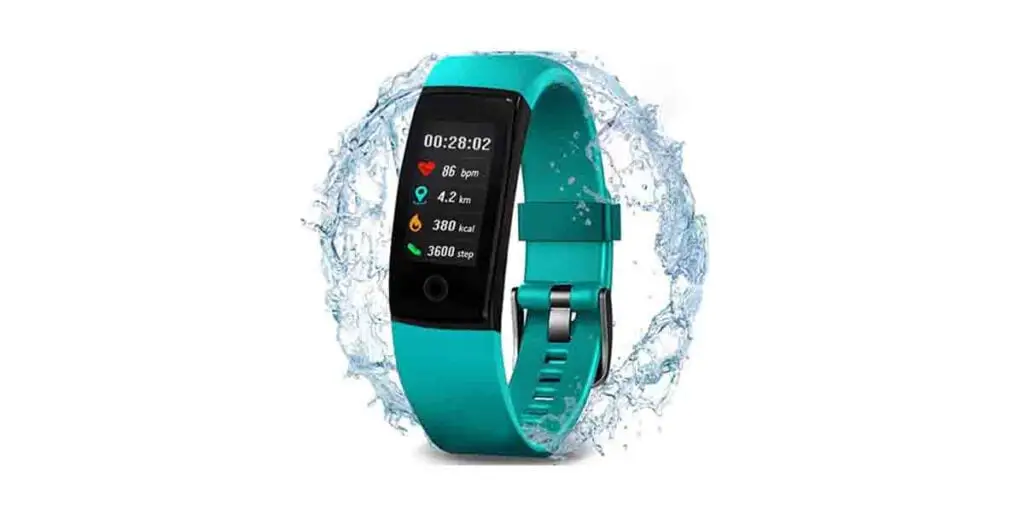 In this tight budget, I believe you're not expecting the performance to be the same as the most expensive fitness trackers. Considering the tight budget, I can say it is decent enough than other fitness trackers available in this range.
You won't face any type of difficulty in using this tracker as it comes with a user-friendly interface, which makes it easy to operate & navigate. Although, you might get fed up with the blood pressure tracking because it shows inaccurate data as per many users.
Thanks to Wake Up Gesture Control for making it easy to Wake up this watch by raising the wrist.
Connectivity & Remote Features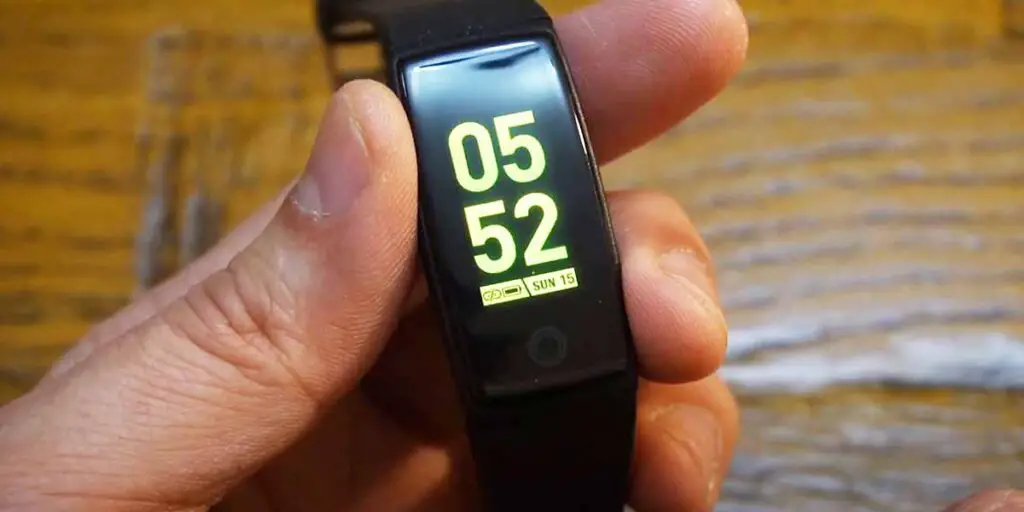 The Morepro fitness tracker uses Bluetooth 4.0 for wireless connectivity. With that, it offers you a camera remote feature. This means you can use this tracker to trigger the camera shutter of your smartphone.
This feature will be helpful for anyone who wants to remotely control their phone's camera to capture photos & save it. For instance, if you are a fitness instructor and want to capture some poses throughout your exercise, then this feature comes in handy. Just place your phone somewhere & take the shot right from your watch. It's that simple!
Additional Features & Functionality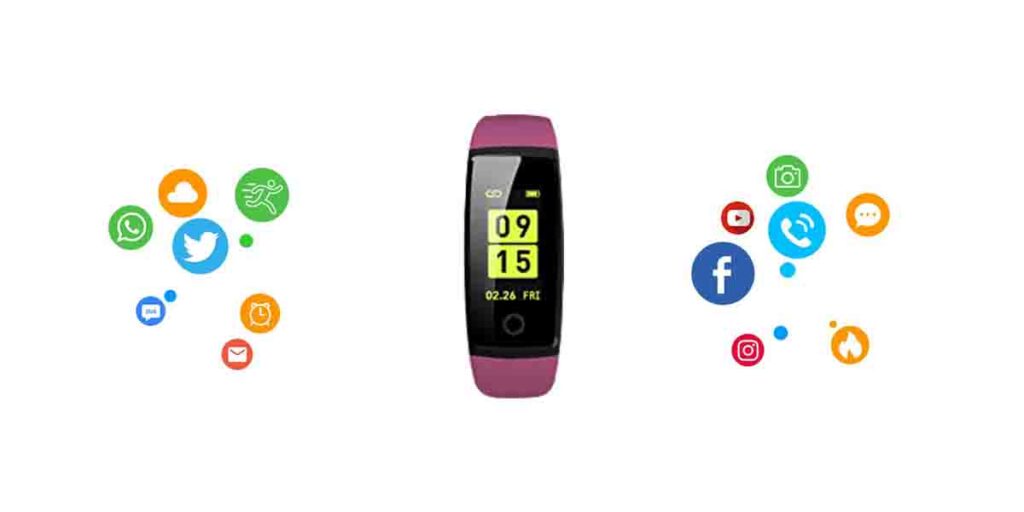 Water Resistant
The Morepro fitness tracker has a IP67 Water-resistant certification. Meaning, you can use this watch as your swimming companion. You can drop it into a body of water up to a meter deep for half an hour & it will survive easily.
Keep in mind that this watch is suitable for splashes, swimming, rain or snow, and snorkeling. And it is advised not to use this watch for scuba-diving, hot water shower, or any other high-speed water sports.
Sedentary Reminder
Sometimes we feel like sitting all day long and avoid physical activities. Not moving or doing any physical activity can lead to poor blood circulation.
That's why it is advised to keep your body active. To help you with this, the Morepro fitness tracker has got a sedentary reminder feature that reminds you when it's time to get up and go.
Physiological Period Reminder
Females can get a great benefit from the Morepro fitness tracker. It helps them remind about their next menstrual cycle so they can be prepared for it. No doubt, it will accurately send you a timely reminder of the user's physiological states.
Other Key features
Smartphone notifications

: Get notified about social texts and calls.
Fatigue Test: Test how tired you are.
Alarm Clock: Set alarm clocks to wake up early.
Battery Life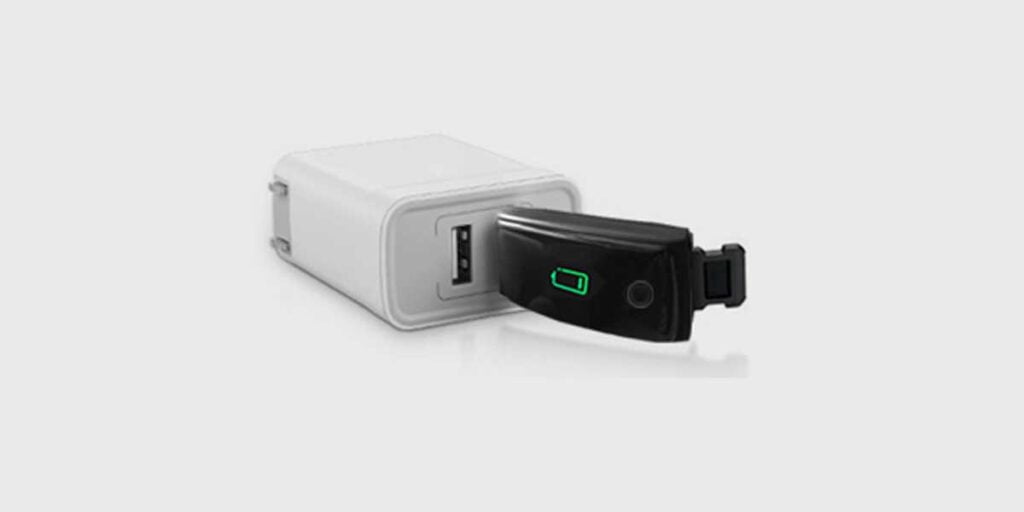 Charging up the Morepro fitness tracker is super easy. You don't need those regular charging cables and docks to charge up this device. It has a built-in USB plug on the device itself, you can use it to charge the band wherever USB is available. I think this is one of the best features that is included with this Morepro fitness tracker.
Once you charge it up, this fitness tracker can serve you up to 5 to 7 days, depending upon your usage. With a rough calculation, if you use this watch heavily it will last up to 3 to 5 days & with light loading, it can last for a week.
How to Set-up/Pair Morepro Fitness Tracker with your Smartphone?
Before you pair your smartphone with the Morepro fitness tracker, you need to install an official app called morePro. You will find the link above in the post.
Step 1: Turn Your Bluetooth On
First, turn on the Bluetooth of your smartphone. Note – Do not connect the fitness tracker via Bluetooth directly.
Step 2: Open the official morePro app & Sign Up
Sing up for an account using your email id. Once done, a code will be sent to your email. Find the code & use it for the signup process.
Step 3: Log in & fill out your personal information
Once sign up is done, login in & fill out all the personal information.
Step 4: Find the right device & pair it.
Then it will prompt you to select your device. Select the right device you have purchased. In this case, it's Morepro fitness tracker v10. (Here, V10 is the model number).
Step 5: Set Reminders & functions
According to your demands, you can set the physiological period reminder, message reminders, and other functions on the app.
Enjoy!
FAQs (Frequently Asked Questions)
1. Is the Morepro fitness tracker compatible with Android?
Yes. It is compatible with both Android & iOS devices. It only does not work with Samsung J3, J5, A3, A5, Huawei P8, Windows devices.
2. Can I pair it with an iPad & Tablet?
You can only pair it with smartphones. iPad & Tablets are not supported.
3. Does the Blood Pressure monitor gives Systolic and Diastolic reading?
4. How accurate is the blood pressure monitor?
If you have hypertension, then don't rely on this tracker. Look out for other options.
5. Does Morepro Fitness Tracker support GPS?
It has no in-built GPS support. If you need to use the GPS function, please connect the device with the app and turn on the GPS on your phone.
6. Is it good for small wrists?
Yes, it Fits nearly all wrists.
7. Does it have a Stopwatch?
8. How long is the band?
There is an adjustable strap, and the wearable length of the band is between 5.9-inch min and 8.6-inch max.
9. Any screen protectors on the display?
No, you have to be careful with it. As it may get easily scratched.
10. How is the sleep tracking feature?
Sleep tracking seems to be nice and accurate.
Final Verdict
The MorePro Fitness Tracker is a nice choice if you are on a tight budget. Even though you have several other options in this price range, this one is also worth considering looking at its features & functionality. Still, some functionality lacks with its performance like the blood pressure monitor showing inaccurate data.
Visit Official MorePro Website to Know More
Read More Reviews

Hey! My name is Manas. I am a tech enthusiast who loves to explore gadgets. I especially enjoy exploring wearable techs like smartwatches and fitness trackers. I am always in search of what's new in the market so that I can provide valuable content that would be beneficial for you to choose the right wearable. I own Kospet Tank M1, which is pretty insane in its price range 🙂