Tinwoo Eclipse Review – Best Budget Smartwatch? (T20W)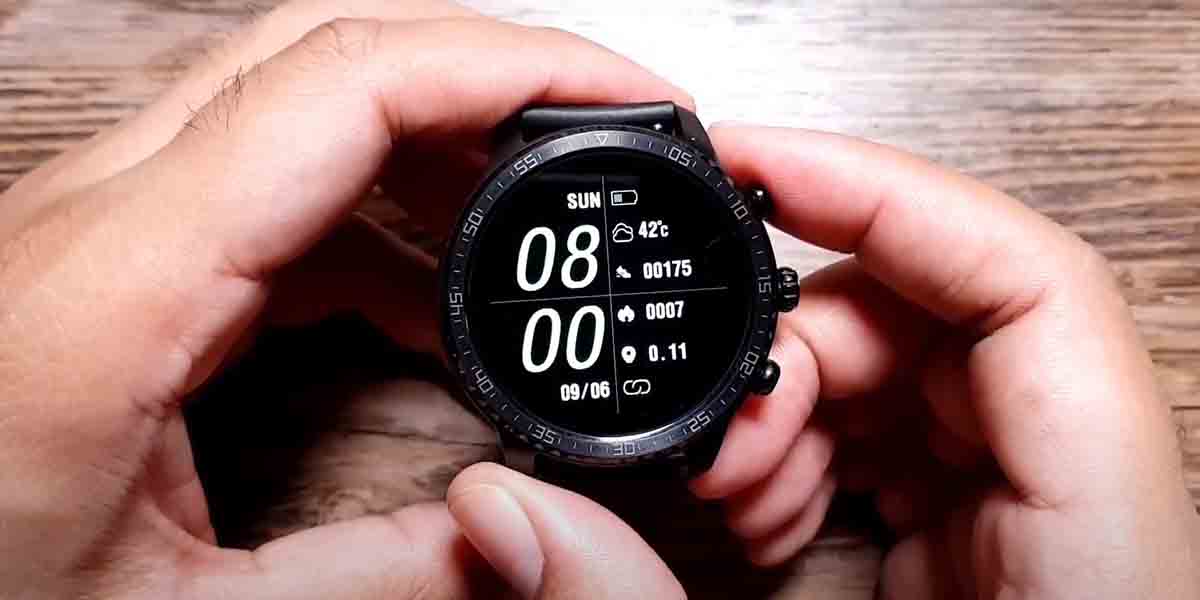 Tinwoo Eclipse Review: Are you looking for an affordable smartwatch with great features? While browsing on Amazon for best budget smartwatch you might have encountered with this Tinwoo Eclipse smartwatch. Well, this review is all about giving you in-depth information about the features and functionality that this Tinwoo Eclipse smartwatch offers.
Check out Tinwoo Eclipse Review to know if this one is for you.
What's inside the Box?
Tinwoo Eclipse (device itself)
Magnetic charging cord
User-manual
Quick Start Guide
Cleaning Cloth
Quick Opinion
In my opinion, the Tinwoo Eclipse is a nice to have smartwatch as it offers you all the necessary features at this price range. It has got sports mode, heart rate monitor, sleep tracking, raise to wake up gesture, weather forecast, music control and many more features.
Apart from that, not a single watchmaking company is offering wireless charging at this price tag. Tinwoo Tech has done an excellent job by adding wireless charging to this model. For waterproofing, it has got IP68 waterproof certification of up to 5 ATM, making it suitable for swimming.
Overall, If you are on a tight budget and looking for a smartwatch that has all the necessary features, then this one is just for you.
Tinwoo Eclipse Review – Best Budget Smartwatch? (T20W)
Design & Display
Design
In terms of design, the Tinwoo Eclipse smartwatch has an elegant stylish look that is suitable for both men and women. The body of the watch is made up of stainless steel and zinc alloy material. And has a decent weight of 52g, light enough to make it comfortable to wear all day long.
On the right side, you will find a three-button design where all buttons are functional. The top one is the power on button, the middle one is used to activate the stopwatch, and the bottom is to switch sports mode.
Around the back, you get a heart rate sensor and a port where you connect the magnetic charging port.
It comes with four different colour options to choose from:
Gray Black
Sliver Band Brown
TPU Band Black
TPU Band Green
For strap, it uses TPU bands, which means the band will be extremely flexible, durable & smooth to touch. The Black and Green variants only uses the TPU Bands.
Display
For display, the Tinwoo Eclipse features a 1.3-inch touchscreen display that has enough brightness to make it readable in daylight. Even if you want, you can adjust the brightness based on which lighting condition you are in.
The display has a resolution of 240×240 pixel, providing sharp, clear & vivid colours. Its premium Japanese AGC tempered glass protects it from scratch & makes it durable.
Moreover, it comes with 14 different watch faces that you can cycle through & decide which one you want on your screen. You also get Always On Display support to enhance your user experience.
Fitness, Health & Activity Tracking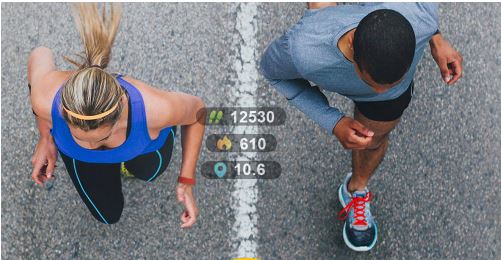 For fitness fanatic, the Tinwoo Eclipse offers eight different sports modes for outdoor activities such as hiking, badminton, walking, running, cycling, yoga, etc that helps to train yourself better. Each mode has different metrics customized to that particular activity.
It has advanced HRS3300 optical sensor that monitors your heart rate throughout the day. But the great thing about this watch is it gives you an alert if you get too low or high in your heart rate. Moreover, the watch is capable of providing accurate wellness data such as steps count, distance covered, calories burned, etc.
You can monitor your sleep with its automatic sleep monitoring feature. It basically uses a sensor to track and get insights into your sleep such as light sleep, deep sleep giving you actionable insights the next morning.
Tinwoo Eclipse Smartwatch App Preview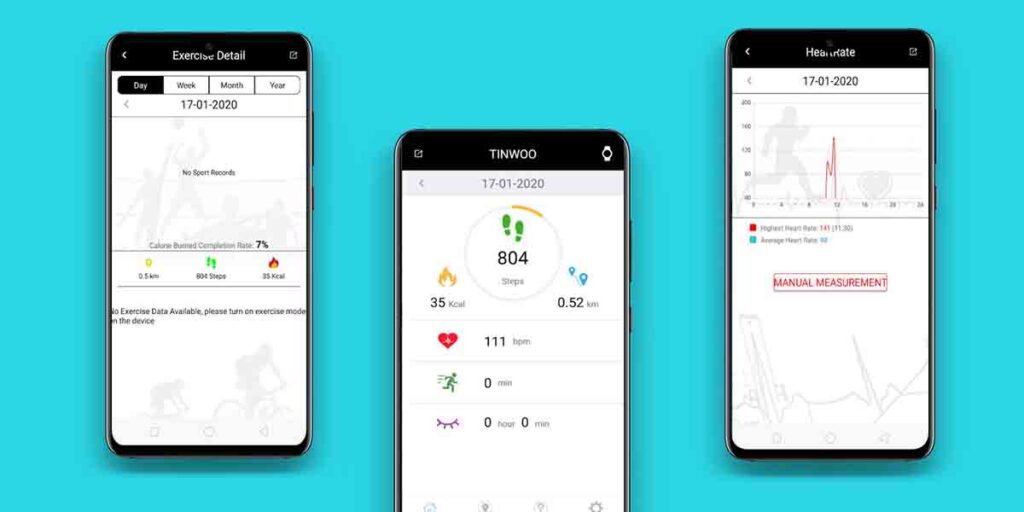 To pair Tinwoo Eclipse smartwatch you have to install an app named 'TINWOO'. It is the official app used by Tinwoo devices to pair your smartwatch with your smartphones. You can find this app on both Android & iOS platforms.
By using this app you can:
Monitor activity data including steps, calories burned, and distance.
Monitor resting heart rate for 24 hours, exercise heart rate for the period of exercise, including average heart rate and highest heart rate.
Get insights into your sleep, information includes start/end time, light sleep time and deep sleep time.
Set daily activity goals, alarm, and the time for reminders to move.
Customize when you get text message alerts & phone calls.
Change units (example changing Celsius to Fahrenheit)
Features & Functionality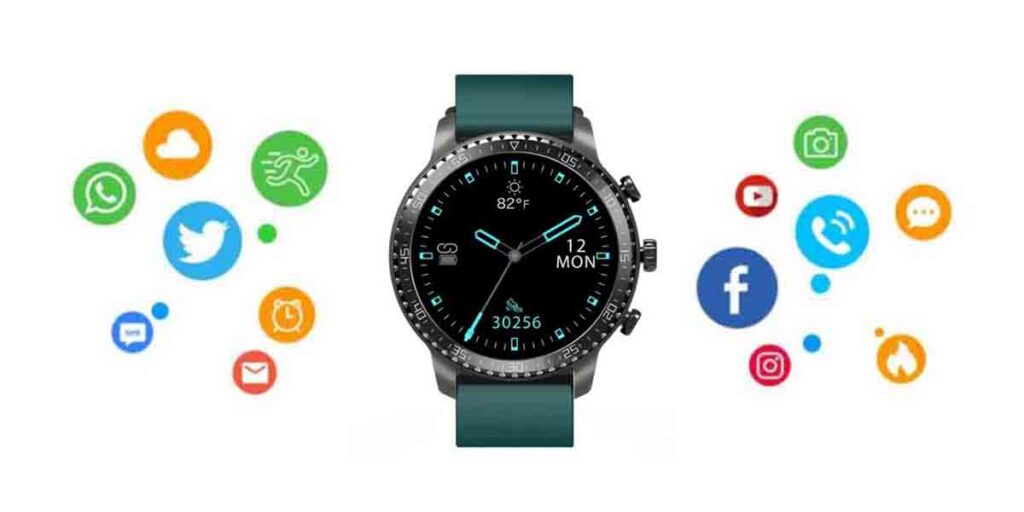 Water-Resistant
The Tinwoo Eclipse has a waterproof rating of IP68 (up to 5ATM) which means it is fully waterproof and suitable for swimming and other water sports. But it's not recommended to use this watch for heavy water sports like diving.
Raise to Wake-up
You can raise your wrist to wake up the screen. This feature comes handy as you don't have to frequently push the buttons to wake up your screen. You will notice a slight delay for the screen to come up, but you will get used to it.
Messaging & Notifications
The smartwatch supports real-time notifications. Meaning, if you get a message on your phone it will show up on the screen that you can read right from there. The only limitation to this feature is it keeps the last five messages, but it could be fixed in future updates.
It also notifies you about your phone calls. And if you want you can reject incoming calls right from your wrist. Moreover, it also shows notifications of different apps on your phone such as Twitter, Line, Facebook, Instagram, Youtube, and more.
Find My Phone
If you are someone who misplace your device, then Find My Phone feature comes into rescue. But if your phone is on vibrate, then this feature not going to have it ring. This one thing makes it a useless feature until and unless you like to have your phone on vibration mode.
Weather Forecast
The Tinwoo Eclipse smartwatch can show you the current weather along with forecast for more than ten days. By scrolling through, you can see the temperature and know how the weather is going to be like.
Other Key Features
GPS: It doesn't come with an in-built GPS support. However, you can connect it to the mobile app to use GPS from your phone.
Music Control: control music playback directly from your watch.
Camera Control: Take snaps from your phone just by shaking your wrist.
Dials: 15 different dials, switch between sports and business styles at any time. 
Compatible: both Android & iOS
Sedentary Reminder
Battery Life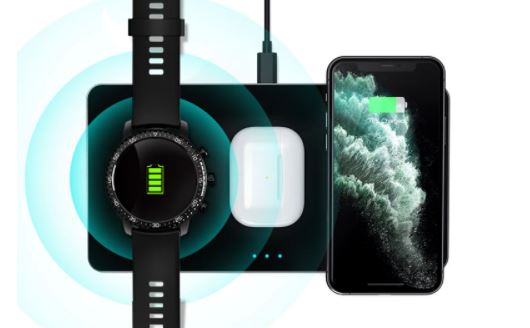 For battery life, the Tinwoo Eclipse Smartwatch can serve you for two weeks in a single charge. However, that depends upon your usage. It may not last long if you are using it with full brightness or GPS. So, if you are a normal user, then you can drag it up to 12 to 14 days or so.
There are two variants, one with wireless charging and the other with a magnetic charging port that you can plug into the bottom & it will charge up. If you pick the wireless charging variant, then you can place this watch on a wireless charger and charge it up. It takes two hours to get this watch fully charged.
Getting wireless charging in this price range is pretty insane.
Pick your Variant:
FAQs (Frequently Asked Questions)
1. Does Tinwoo Eclipse support always on display?
2. Can I respond to text messages?
No, you can only view notifications. You can't respond.
3. How many variants Tinwoo Eclipse have?
It has two variants. One with wireless charging and other with magnetic charging port.
4. Is this a Men's Watch?
It suits for both genders.
5. Can I change the bands?
Yes, you can replace the bands with 22mm wrist bands.
Final Verdict
In conclusion, if you are on a budget, then Tinwoo Eclipse smartwatch is a great deal. It has all the necessary features like sports mode, heart rate monitor, sleep tracking, battery life up to two weeks and more. Besides, you won't find a smartwatch providing wireless charging feature at this price tag.
So I think you should grab this deal without worrying about anything.
Hope you found our Tinwoo Eclipse Review helpful!
Read More Reviews

Hey! My name is Manas. I am a tech enthusiast who loves to explore gadgets. I especially enjoy exploring wearable techs like smartwatches and fitness trackers. I am always in search of what's new in the market so that I can provide valuable content that would be beneficial for you to choose the right wearable. I own Kospet Tank M1, which is pretty insane in its price range 🙂