UMIDIGI Uwatch 2S Review – Should You Buy?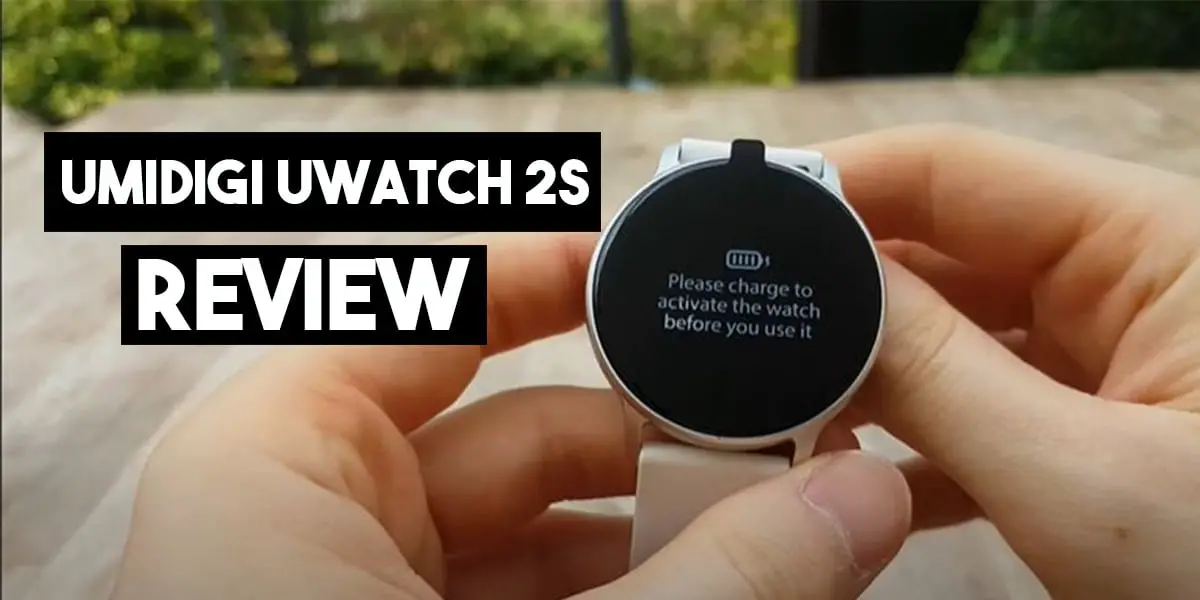 UMIDIGI Uwatch 2s Review – Recently, UMIDIGI released its new smartwatch i.e UMIDIGI Uwatch 2s as the successor of Uwatch 2. The Uwatch 2s is specially designed for those who are looking for a fitness-centric smartwatch under a budget.
UMIDIGI Uwatch 2s is listed as the best smartwatch under $50 on Amazon. You must be probably wondering if its a good budget watch to spend your money on. If that's your query, then by the end of this article I will sort out all your confusions.
What's inside the Box?
Device itself
User Manual
Charging Cable
Thanking Card
Quick Opinion
The UMIDIGI Uwatch 2s is a decent smartwatch, which comes with a lot of features at this price range. I doubt, any other smartwatch is capable of providing the same in this range.
This watch has 14 different sports mode to track your performance. And too with this, the accuracy of this budget smartwatch is pretty good.
Moreover, this watch's overview look is amazing. It comes with a 1.3-inch touch display with a resolution of 240 x 240 px. The only issue with the display is, it is not bright enough to be visible in sunlight.
I think it is adjustable in this price range.
Other than this, UMIDIGI Uwatch 2s is exciting for someone, who is in a hunt for an excellent smartwatch under 50$.
UMIDIGI Uwatch 2S Smartwatch – UMIDIGI Uwatch 2S Review
Design & Display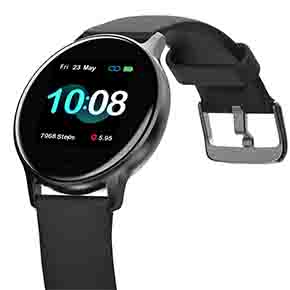 Design
In terms of design, the UMIDIGI Uwatch 2s looks stylish and clean, giving you feel of an expensive watch. You will find this watch having a 2.5D curved glass making it more attractive for anyone.
The style makes it perfect for both occasions, whether it is casual or formal. Besides, you get three colour options that you can pick according to your taste.
Icy White (Unisex)
Rose Gold (Perfect fit for girls)
Space Gray (Unisex)
This watch is thin enough to fit under your sleeve when wearing a button-up shirt.
Talking about the comfort, the aluminum alloy dial looks premium & light in weight to make it more comfortable to wear. This watch is highly recommended to those who are looking for a watch for daily usage.
Display
The UMIDIGI Uwatch 2s features a 1.3-inch square color touch display paired with 2.5D curved glass, giving you a decent viewing experience. It has a resolution of 240 x 240 px which works with touch.
The colours on the screen looks good. However, display quality is cheap but manageable in this price. The display isn't bright enough so you will find it difficult to read in bright light.
This watch provides you with stock watch faces to customize watch's screen. You can even use any custom image to do it.
Activity/Fitness Tracker

The UMIDIGI Uwatch 2s includes 14 sports mode for both indoor & outdoor activity such as walking, running, cycling, badminton, basketball, football, treadmill, exercise, climbing, tennis, yoga, dance and more.
It collects the performance stats data to your smartphone the DaFit App. The data it collects helps you in monitoring your performance to crush your fitness goal.
As a fitness device, it can track your steps, distance, calories burned, and workout details. The data seems to be accurate and quite impressive as well.
However, sometimes it fails to deliver the accuracy, I am not going to complain about it because this watch justifies its price tag.
If you are looking for a watch whose primary goal is to track your health or you want a dedicated fitness tracker, then you can check out this article.
Checkout this Article: 10 Best Fitness Smartwatch to Track Your Workouts
UMIDIGI Uwatch 2s App Preview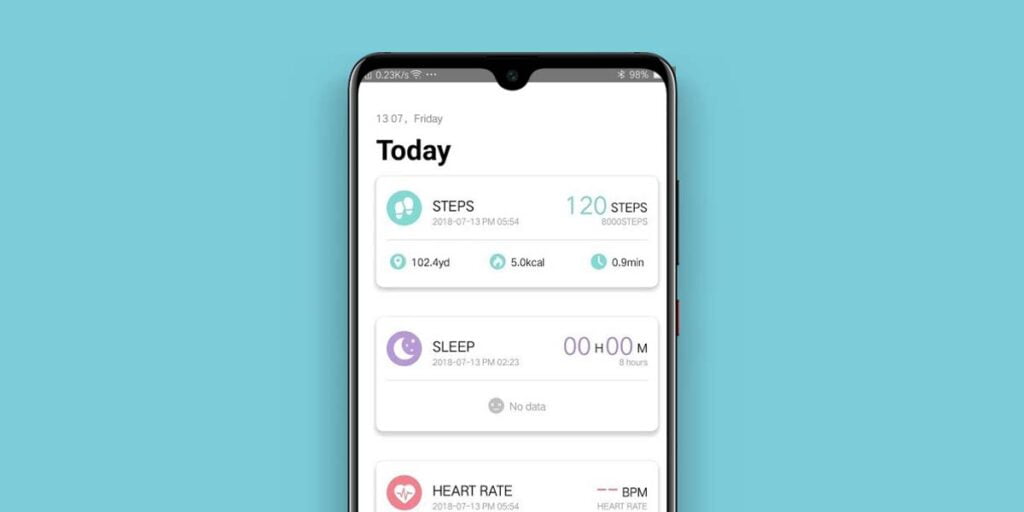 If you don't know, UMIDIGI allows you to pair their smartwatch with DaFit app. By pairing, you can:
Track your health data all day long.
Monitor your sleep.
Get insights about your health.
Set your band to vibrate on incoming calls.
Performance & Usability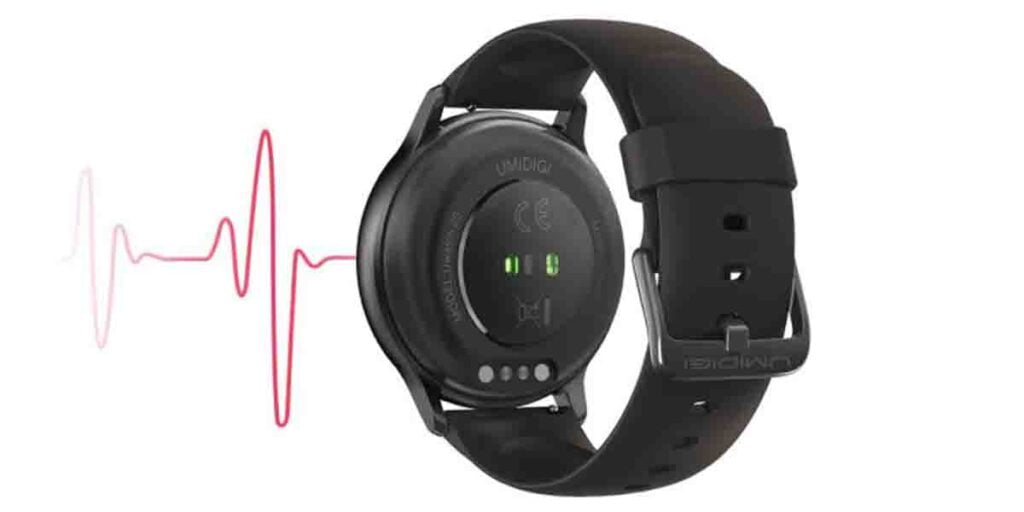 When it comes to performance, you will find this watch to be pretty accurate.
This watch provides you with a user-friendly interface which makes it handy & easy to navigate.
The step counter and heart rate monitor feature seems to be accurate, but sometimes it felt like the heart rate monitor showing incorrect data. Although, you won't face this issue very often.
Tracking sleep seems to be nice & accurate.
Connectivity & Remote Features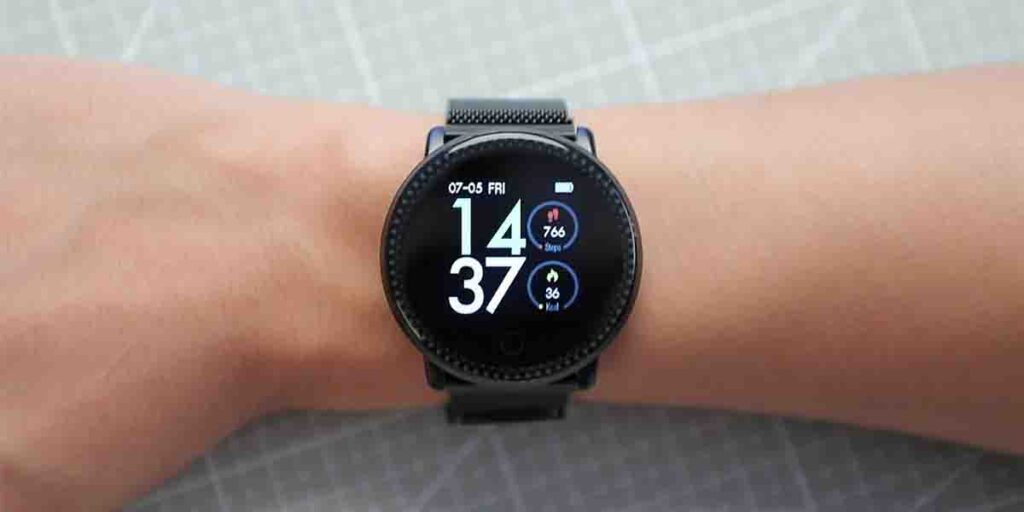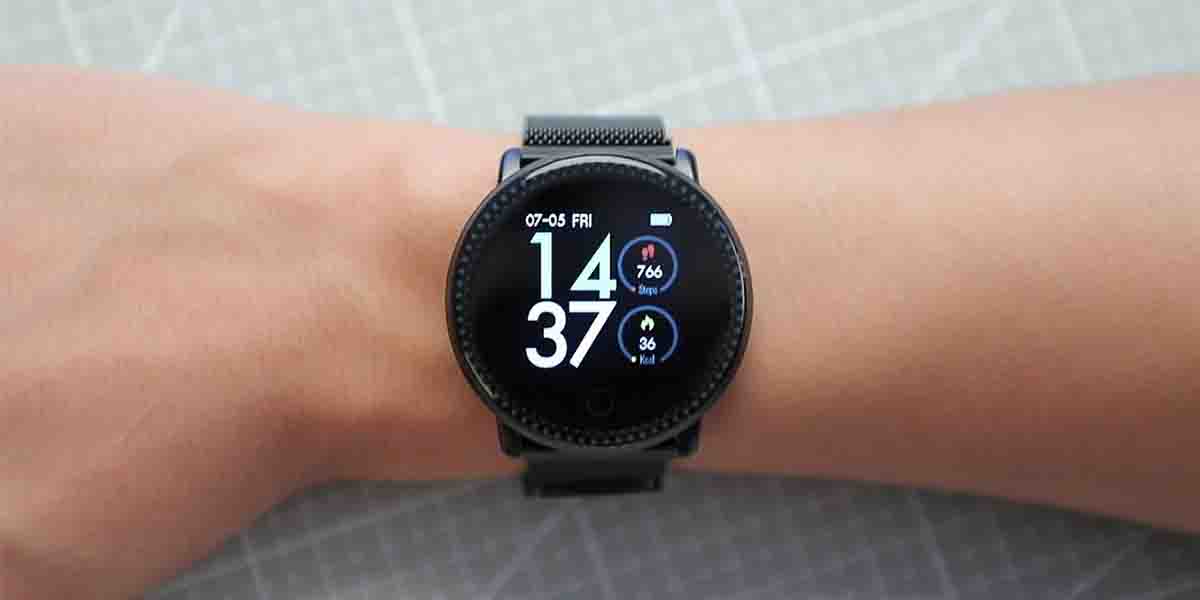 The UMIDIGI Uwatch 2s uses Bluetooth 5.0 for the wireless connectivity. With that, it offers two remote features to make it more fun.
You get remote music control to control music playback and remote photography to take photos right from your wrist.
Additional Features & Functionality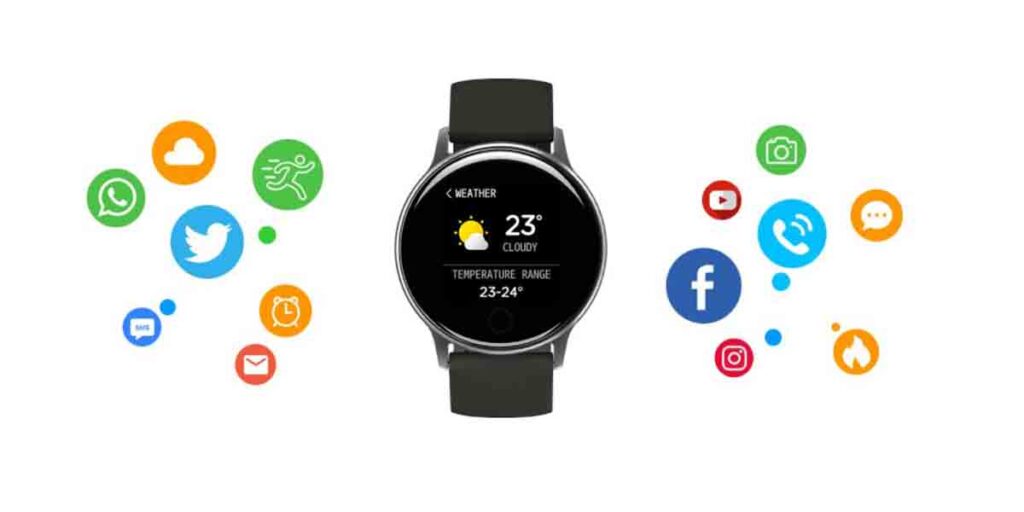 Water Resistant
The UMIDIGI Uwatch 2s comes with a water-resistant certification of 5 ATM which means it can resist up to 50 meters underwater. The company claims that it has super waterproof ability as other high-end sports watches.
Keep in mind that this watch is suitable for splashes, swimming, rain or snow and snorkelling. And it is advised not to use this watch for scuba-diving, hot water shower or any other high-speed water sports.
Reminders & Weather Forecast
After pairing it with your phone, this watch reminds you about important messages/calls by vibrating. So it becomes easy to keep your eye on necessary messages directly from the watch.
Note that you can only view the text messages but cannot reply to it.
It also shows you information about the weather through its weather forecast app so that you can be prepared for the upcoming climate.
Other Key features
24/7 heart rate monitoring.
Female health tracking
Sedentary Reminders
Stopwatch
Find My Phone
Battery Life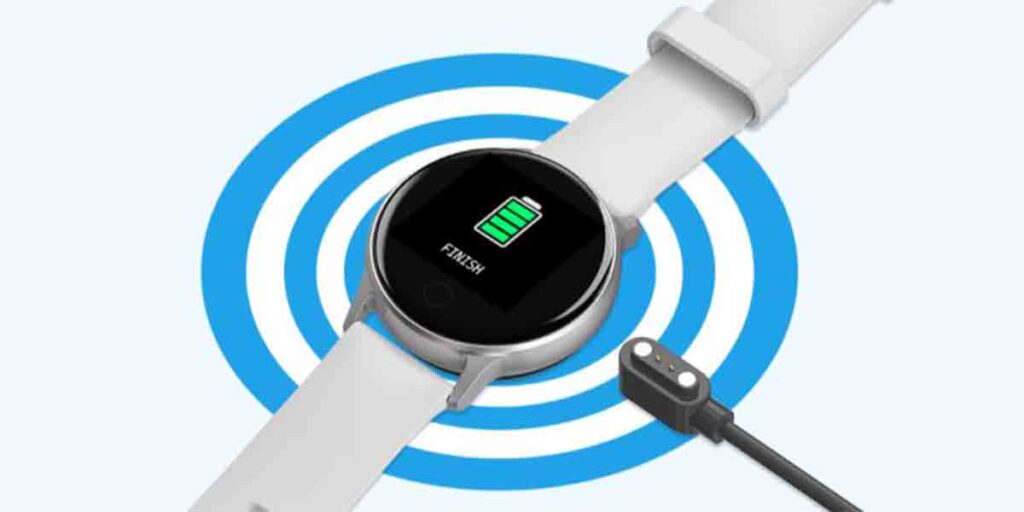 The UMIDIGI Uwatch 2s uses two-pin pogo pin connectors to charge up this device. And it takes somewhere around 2 to 2.5 hours to get it fully charged.
The company claims this watch to be using new battery technology, coupled with a high-efficiency chipset and a low power-consumption system. This makes the battery last longer and shows outstanding performance.
For Battery life, the Uwatch 2s can serve you up to 15 days in daily use mode & 40 days in standby mode.
Uwatch 2s VS Uwatch 2 – The Difference
1. Heart rate Sensor
2. Accelerometer sensor


1. Heart rate Sensor
2. Accelerometer sensor
How to Set-up/Pair UMIDIGI Uwatch 2s with your Smartphone?
Before you pair UMIDIGI Uwatch 2s with your smartphone, you need to make sure that you have installed the DaFit app on your phone. You will find the link above in the post.
1. Turn Your Bluetooth On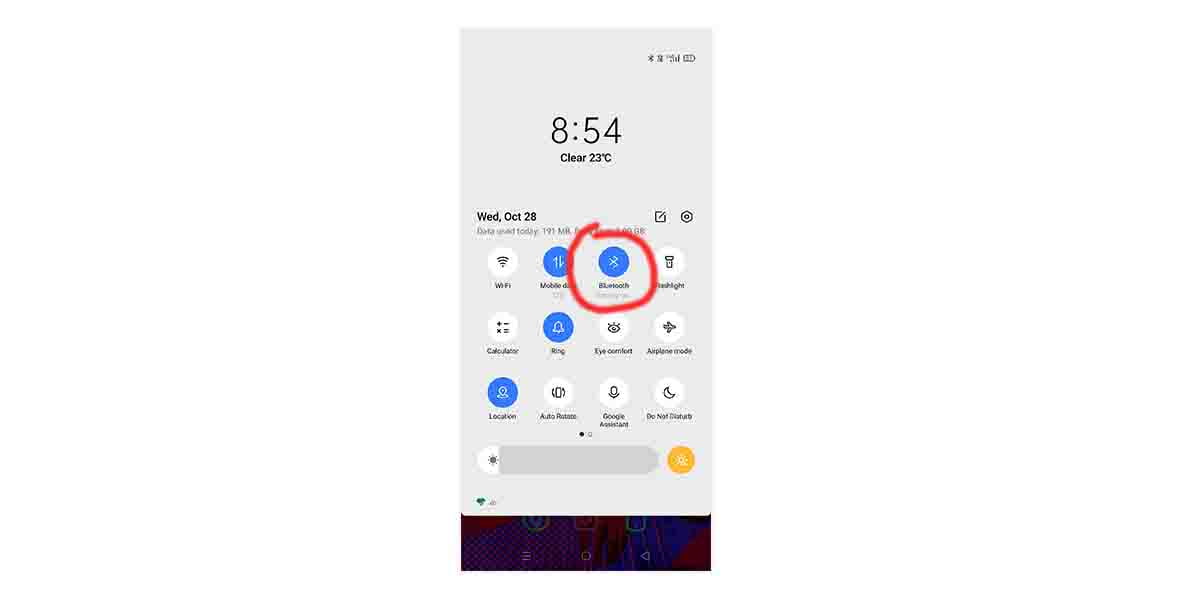 First, you have to turn on the Bluetooth of your smartphone.
2. Make Your Smartwatch is Powered On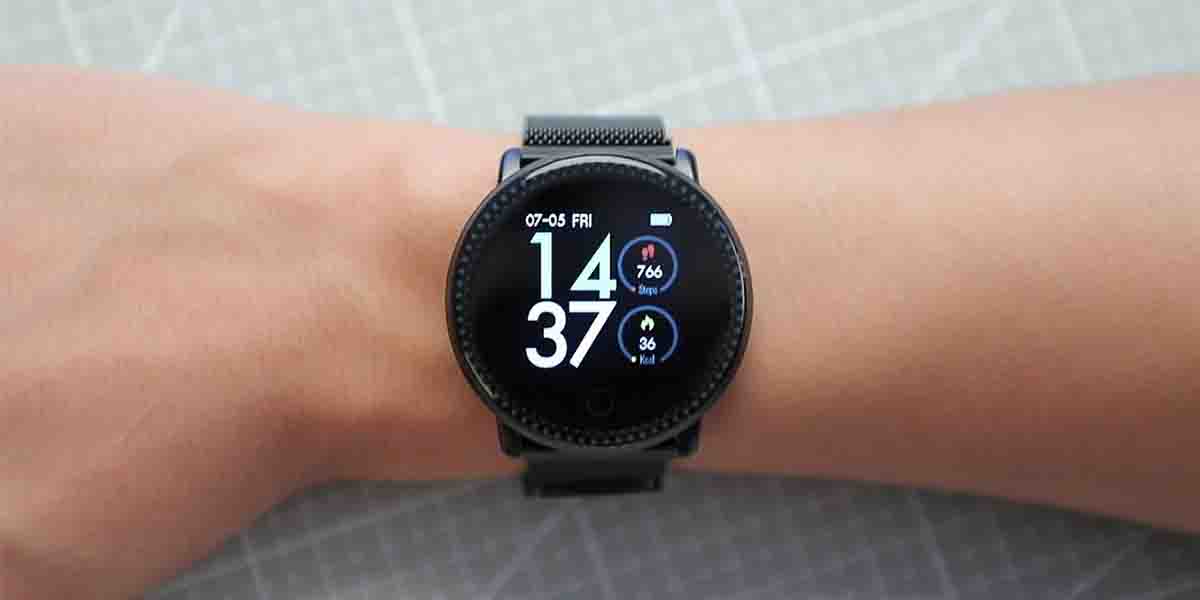 Ensure that your UMIDIGI Uwatch 2s is on before proceeding with the pairing process.
3. Make Your Smartphone Visible to Other Devices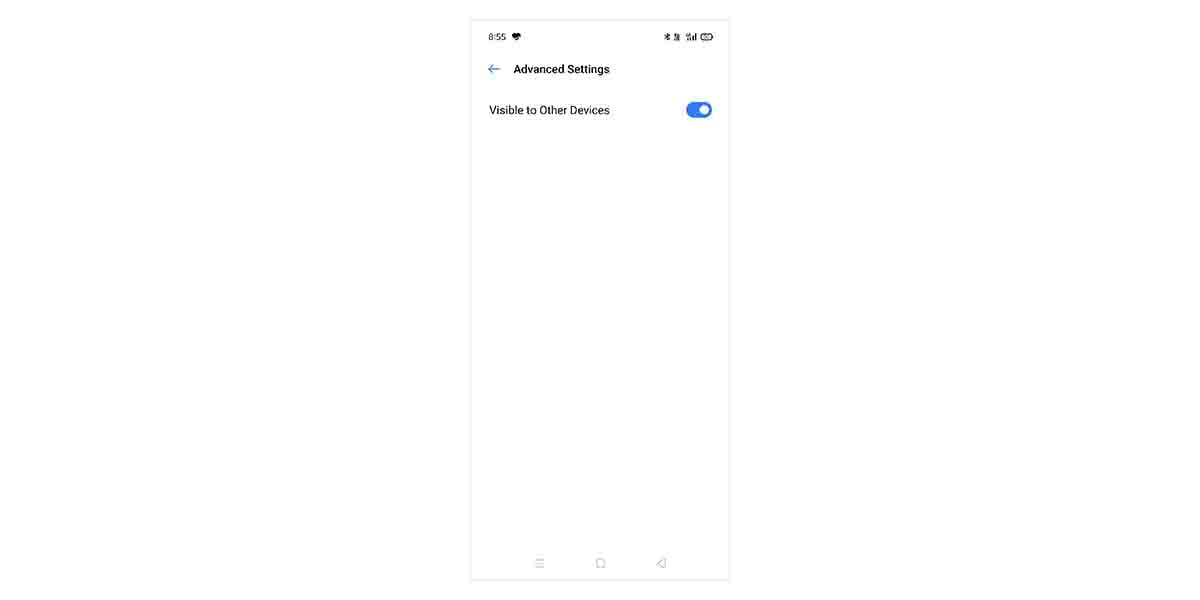 Make sure that you have turned on "visible to other devices" option. If not on, then it won't detect your smartwatch.
4. Search for the Device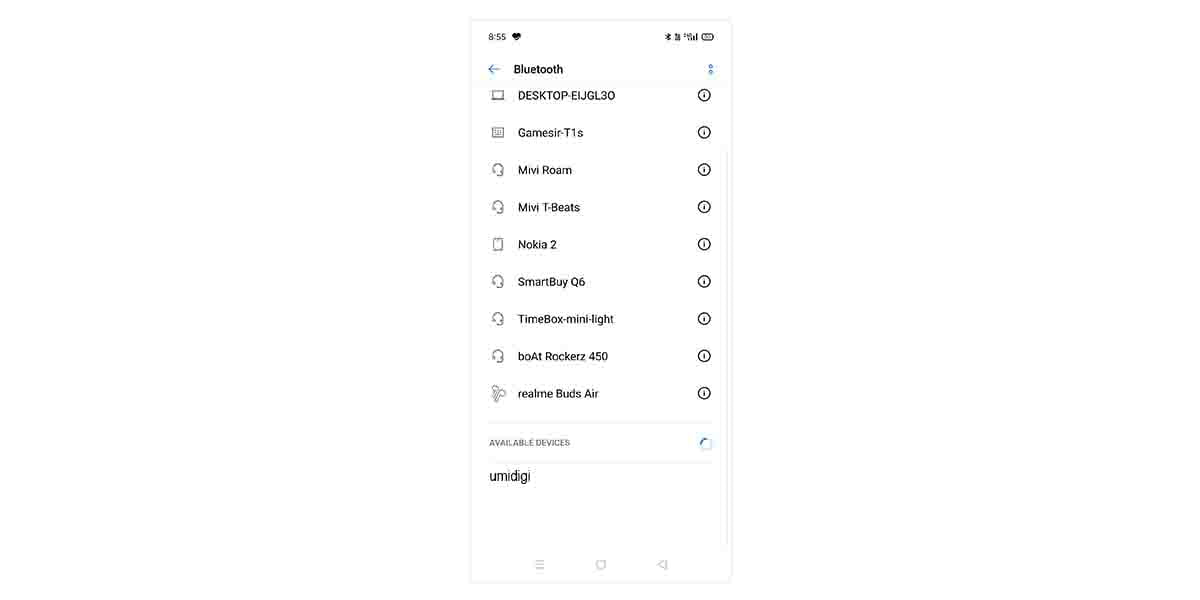 While Bluetooth is turned on, click on Search for devices or Scan devices. This will search for all the nearby devices with Bluetooth turned on.
5. Select & Pair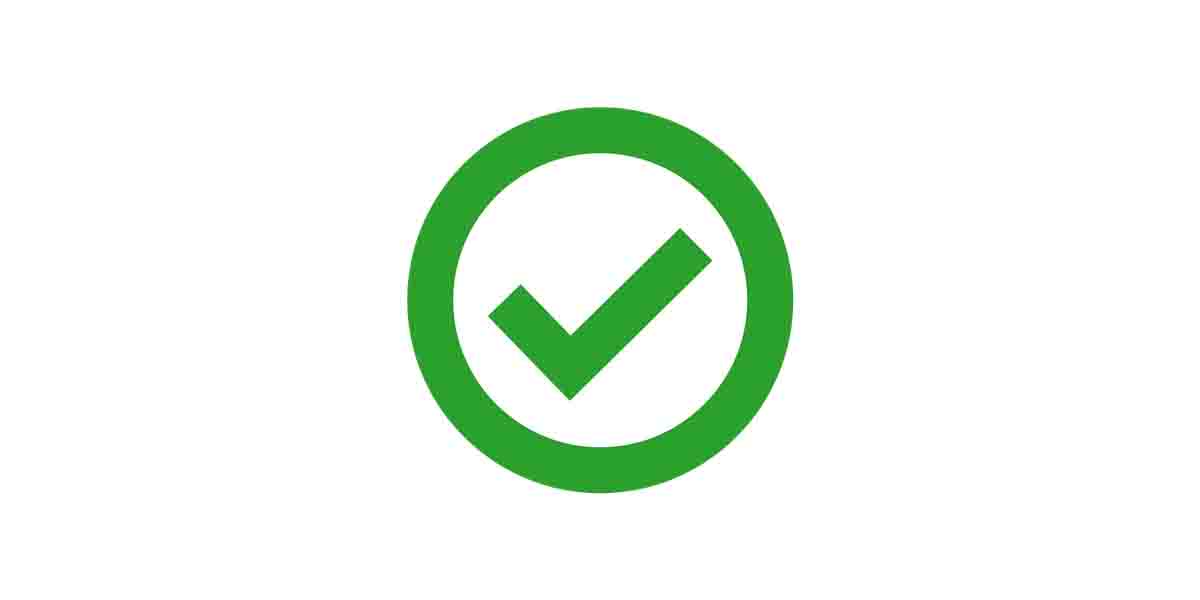 Once scanning is complete, it will list out all the devices nearby with Bluetooth turned on. you have to find UMIDIGI Uwatch 2s and connect with it. Once paired, you can then open DaFit app & enjoy.
FAQs (Frequently Asked Questions)
1. The shape of Uwatch 2s is round. Is the screen inside a square?
Yes, the screen inside is square. It is very visible if you select any watch face other than black.
2. Can you text and answer the phone through UMIDIGI Uwatch 2s ?
No. You cannot text & answer calls. But you can read messages and see who's calling.
3. What's the strap width?
The width of the strap is 22m.
4. Can I pair Uwatch 2s with iPhones?
Yes you can. It is compatible with both Android & iOS.
5. Does this smartwatch have a function to test body temperature?
No, you can't test your body temperature with this watch.
Final Verdict
In conclusion, if you are planning to buy your first smartwatch or looking for a watch that includes all the necessary feature under 50$, then you can definitely consider it.
Else, if you are planning to gift this watch to someone in some occasion, then also it is quite good. However, I won't recommend you to upgrade to this watch if you are already using one with the same kind of features.
You can look for more interesting smartwatch here:

Hey! My name is Manas. I am a tech enthusiast who loves to explore gadgets. I especially enjoy exploring wearable techs like smartwatches and fitness trackers. I am always in search of what's new in the market so that I can provide valuable content that would be beneficial for you to choose the right wearable. I own Kospet Tank M1, which is pretty insane in its price range 🙂