Willful Smart Watch Review (ID205L) – My Honest Opinion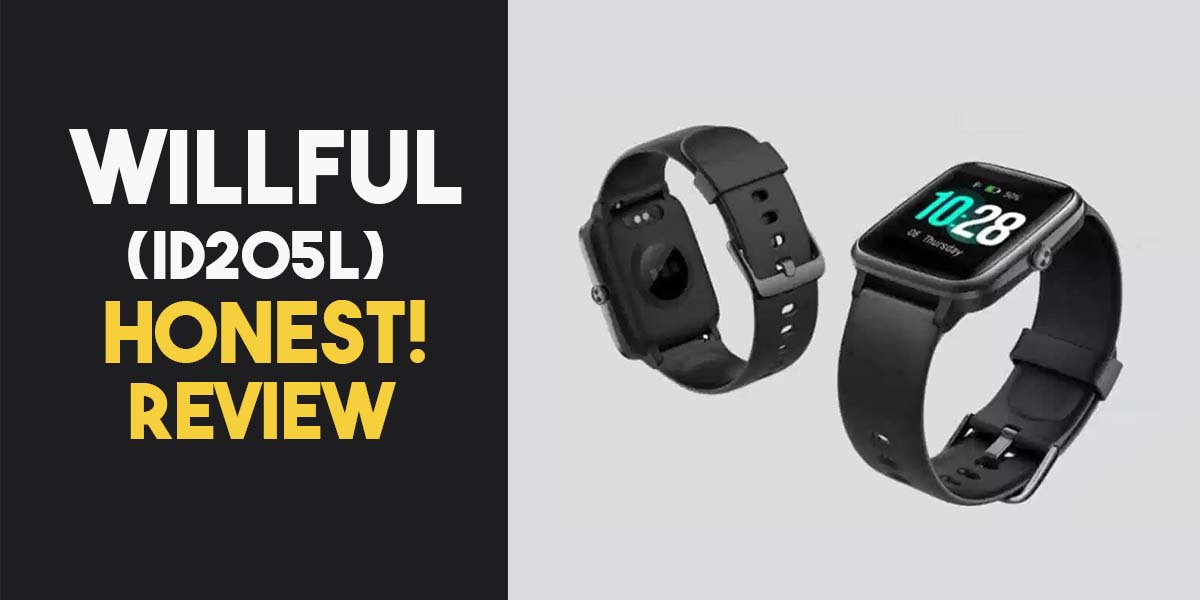 Willful Smart Watch Review – Let me guess, you were looking for a budget smartwatch on the internet, so you found this Willful Smart Watch to be pretty interesting, and now you want to know everything about this smartwatch. Well, the Willful ID205L model is one of the most popular budget smartwatches in the market. So before you make your final decision, I will recommend you to go through this review because I have shared my honest opinion about this smartwatch by highlighting its benefit, downsides, comparison, alternatives, and more that will be beneficial for you to finalize.
Before you dive into the review, keep in mind that every smartwatch has its pros and cons. You might find few features in this watch to be interesting and a few to be lacking. But that's okay because integrating every feature in a budget doesn't sound to be real.
Read this In-depth Review of the Willful Smart Watch (ID205L) to know whether it fits your requirement or you need to consider something else.
Quick Opinion
In my opinion, the Willful ID205L is perfect for beginners looking for a smartwatch for basic needs. It has an Apple watch design, featuring a 1.3-inch TFT LCD with 240 x 240 pixels for resolutions. The watch looks gorgeous on the first look, not so heavy as it weighs 180 grams; feels light in weight.
The strap material used is silicone, feels smooth and soft. The only problem, it fades away its colors after a few months of usage. Thankfully, the straps are detachable and replaceable with a brand new one. This device has several color options that make it suitable for both genders.
As it's a basic budget smartwatch, do not expect it to be accurate in terms of tracking data. I am not impressed with the steps and distance tracking results. Although, sleep, heart rate, and calorie tracking seem to be accurate. If you do consider fitness and health as top priorities, go through the post to find the alternatives.
It is suitable to play around water as this easily resists water splashes and drops. Moreover, swimming wearing this watch won't be an issue at all. However, you should keep it away from water sports such as scuba diving and deep-sea diving.
Tools like stopwatch, timer, music controller, find my phone, etc comes in handy in everyday usage. The highlight of this smartwatch is its battery life; you won't find a smartwatch in the market that keeps its promise of giving a back up of 5-7 days. The Willful can serve you straight 5 days with heavy usage and 7 days with normal.
Overall a great smartwatch for basic needs. However, if you are more into fitness and health, then I will recommend looking for alternatives.
Willful Smart Watch Review (Model: ID205L)
Design & Display
In the first look, the Willful smartwatch looks gorgeous & feels premium while holding it in your hand. No doubt, the finishing they have done is super impressive. Looking at it from a distance will give a vibe of an Apple watch, and that's one of the pros of having it. It has a functional button on the right side of the case. Mostly you will be using it to navigate different menus and options.
This smartwatch might look like having an edge-to-edge display, but it's not. You can notice black bars at the top and the bottom and some at the sides as well. The reason for making such a design is to make it look like getting more space than it actually does. On the back, you will find a heart rate sensor. And to the top, there is a magnetic charging port for charging up the device.
It has silicon as its strap material which feels smooth and soft to touch. However, the straps are not of high quality. You might find the straps to be fading colors after using them for a while. Also, if you have a small wrist, then there will be some problems in getting this watch on your wrist. Thankfully, the straps are detachable, so later you can replace these out with any 20mm band.
Can women wear these? Definitely, Yes. This model of Willful Smartwatch has a lot of color options to choose from, so whether you are men or women can surely bet on it. In my view, colors like dark purple, purple, pink, and gray will perfectly suit women. These are some of the available colors for this model: Black, Dark Purple, Gray, Green, Green-Gold, Pink, and Purple.
Technical Specifications of Willful ID205L's Display
Display Type – LCD TFT Touchscreen
Glass Type – 2.5D Glass
Display Size – 1.3-inch
Resolution – 240 x 240 pixels
Fitness, Health & Activity Tracking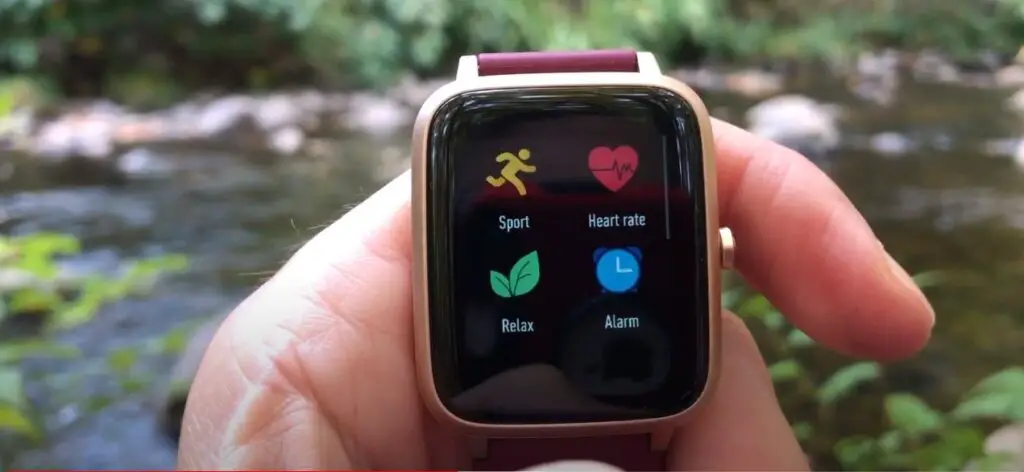 When looking for a budget smartwatch, I look for basic fitness features such as sports mode, heart rate monitoring, activity tracking, and sleep monitoring because most of us will be using these basic features in our day-to-day usage. The Willful smartwatch has them all along with a breath guide and sedentary reminder. Let's look at them in detail.
Sport Modes
Whether you are a yoga fan or love to dwell outdoor, this smartwatch comes equipped with 9 different sport modes. These include walking, running, mountaineering, hiking, dynamic cycling, yoga, treadmill, fitness, and outdoor cycling. This smartwatch can only show up to 8 sports on the screen, but you can set up the remaining sport through the VeryFitPro App.
Follow these steps to add other sport: Open VeryFitPro App > tap on Device > Activity Display > Swipe to Left > tap Delete > tap on Add icon (+) to enter sports menu > Add the sport and save it.
I don't like the way it needs a phone to add the sport you want. This becomes annoying because it is not possible to carry the phone when out for walking. So the solution to this problem is to add the only eight sports that you are going to use most of the time.
Activity Tracking
Steps, distance, and calories tracking are the most common health metrics that one should monitor on regular basis. The Willful ID205L can track steps, distance, and calories, as well as active minutes. What exactly are active minutes? Measuring active minute tells you when we have spent 10 minutes in an activity that burns three times of the calories. Tracking these data doesn't need a phone to be carried.
Step counter doesn't seem to be accurate. If you move while sleeping, it increases the steps as if you were walking while sleeping. Moreover, you can use the calorie tracker to check how many calories you have burned, but don't give you the data of calorie intake. Distance tracking seems to be working fine. But still, sometimes it shows misleading data.
Overall, I am pretty much not happy with its step and distance tracking performance. However, they can still fix it by upgrading their software. But currently, the software is obsolete.
Sleep Tracking
The Willful smartwatch can monitor different aspects of your sleep. It can automatically monitor your sleep quality by analyzing your deep sleep, light sleep, and awake time. Also, there's no complaint about this because it does its job pretty well. There is an add-on of vibration alarm that wakes you upright on the time.
Do I really need to monitor my sleep? Yes. Like tracking fitness such as steps, calories, sports, etc. It is also important to keep monitoring your sleep insights as it helps in determining how well you sleep at night. This gives you a rough idea about the time you're actually asleep while in bed.
Heart Rate Monitoring
On the back, there is a heart rate sensor that glows with green light like Apple watches. This sensor is effective to automatically monitor heart rate in real-time. You can check the heart rate by tapping the heart icon on the watch. Besides, you can check it on the app too. By using the VeryFitPro app, you can get more details such as average, resting, and maximum heart rate.
The Willful ID205L does support automatic heart rate tracking, but it needs to be enabled from the app. It would have been awesome if they have included a heart rate alert system that sends you an alert on crossing the beats per minute limit. This feature is mostly seen in smartwatches over 50 dollars, so it is okay to compromise.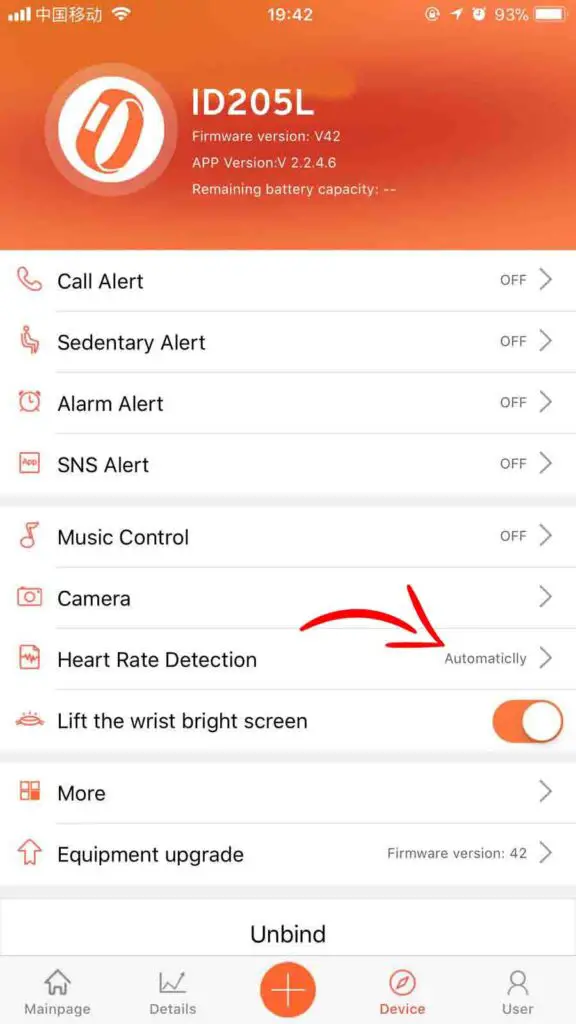 In terms of heart rate accuracy, the watch does a great job. In comparison with a finger pulse oximeter, which is known for providing accurate results, both of them showed the same results. Therefore, it seems to be accurate enough to rely on.
Breath Guide/ Relax Mode
What is Breath Guide or Relax Mode? It is a rare feature that normally we won't see in every smartwatch out there in the market. This feature helps when you're stressed or have anger issues. Just launch the app, and follow the instruction. Basically, it takes you through a series of deep breaths that helps you relax and calm down.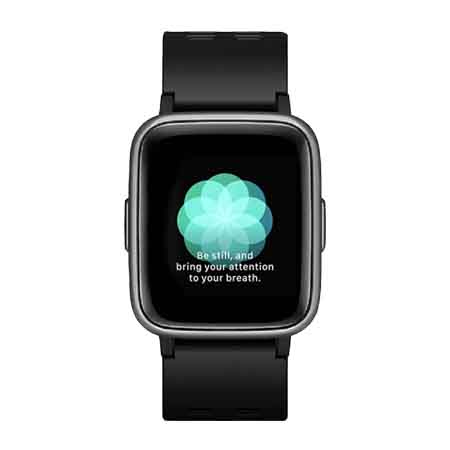 The Willful smartwatch shows you some visual animations and triggers gentle vibrations to help you relax and get out of a stressful day.
Willful ID205L Features & Functionality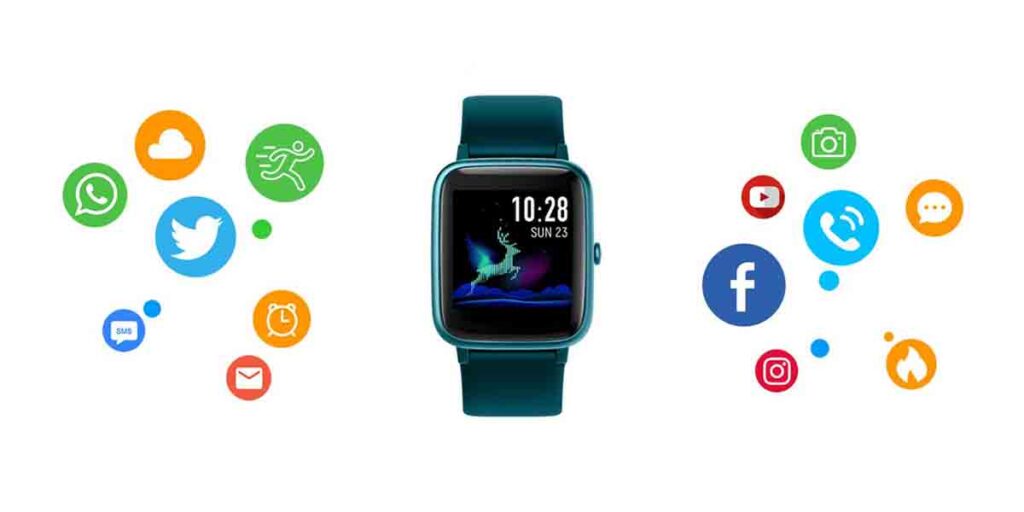 Waterproofing
The Willful ID205L comes with 5ATM IP68 waterproofing, which is one of the most popular certification standards. We generally see two types of waterproofing in budget smartwatches, IP67 or IP68. For an obvious reason, IP68 waterproofing is considered the best as it is perfect for swimming, shower, sweat, and resisting raindrops.
What's the difference between IP67 and IP68? According to SmartwatchAuthority, IP stands for ingress protection, the number 67 or 68 indicates whether a device can survive being submerged in water or how well it can protect internal components from dust particles.
IP67 – Dust-tight, No ingress of dust/ Watertight against the effects of immersion in water between 15cm and 1m for 30 minutes.
IP68 – Dust-tight, No ingress of dust/ Watertight against the effects of immersion in water under pressure for long periods.
The ATM describes how well the watch can resist water. The Willful smartwatch has 5ATM waterproofing, which means it can survive shower, raindrops, and swimming. It is highly recommended not to use it for scuba diving or deep-sea diving. If you are into those sports, then consider getting a watch that has a rating of 10 ATM and up.
Note – Willful doesn't track swimming data.
Tools & Apps
This model comes equipped with a bunch of useful tools.
Alarm Clock – Vibrates to wake you up early in the morning.
Stopwatch – Helps to measure the time interval of an event.
Timer – Helps to measure a specific time interval.
Find My Phone – Locates your phone if lost somewhere in the room.
Brightness Adjuster – Allows you to adjust the brightness of the screen according to your preference.
Music Controller – This allows you to control the music playback from the watch.
Most of them are useful for regular usage. In fact, I like how it reduces the use of smartphones by providing such tools.
Smartphone Notifications
By pairing the Willful ID205L with your smartphone, you can receive messages, calls, and social media app notifications on the watch itself. So you don't have to always depend on a smartphone to check these details. It becomes quite convenient because you don't have to take out your phone if working in a busy environment.
In this budget, you cannot expect to answer calls or reply to messages. This requires a special type of smartwatches that support the calling and texting feature.
Sedentary Reminder
This feature comes in handy if you have a sedentary lifestyle. Usually, people do not like to socialize and sit in one place watching tv or playing games. It increases the risk of diseases such as diabetes, obesity, blood pressure, anxiety, and more.
If you are someone with no physical activity and spend time sitting or lying down, this feature will be beneficial for you. It reminds you when to get up and do some physical activity like walking so that you can stay away from the harmful effects of a sedentary lifestyle.
Willful Smartwatch App Preview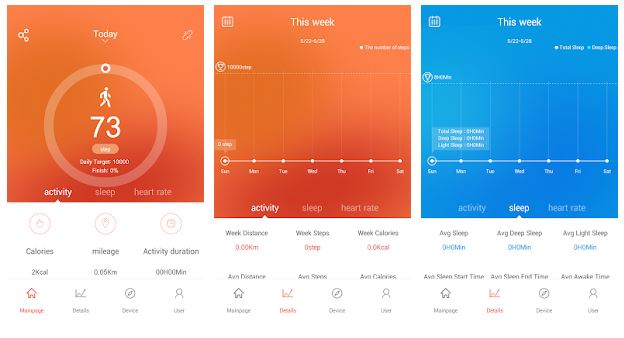 The Willful smartwatch uses the VeryFitPro app to pair it with your smartphone. This smartwatch is compatible with iOS 8.0 and Android 4.4 above, so you will find the app both for Android and iOS devices. By using the app you can:
Record everyday movement
Get call reminder and never miss any important information
Get smartphone notifications on the watch.
Record and monitor your sleep data.
Record and monitor your heart rate data.
Turn on automatic heart rate monitoring.
Turn on sedentary, alarm, SNS alerts.
Use remote camera feature.
Why the app is useful? Above are some reasons why you need the VeryFitPro app to keep running. Apart from that, it is always better to sync all the watch data once in a while because it prevents you from losing important health and fitness data in the future.
Battery Life – Willful ID205L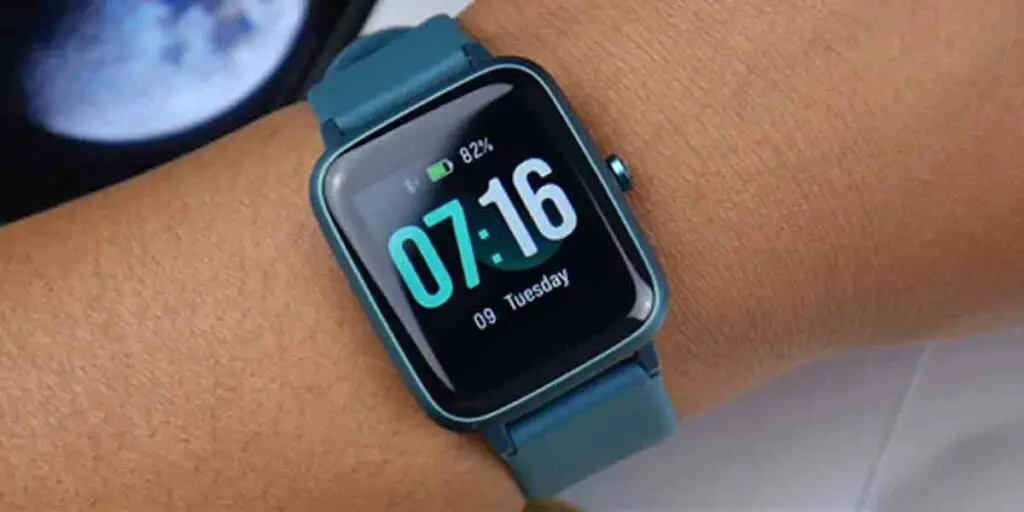 The Willful ID205L ships with a proprietary USB charging cable that fits perfectly on the magnetic slot present on the back of the smartwatch. It features a 210 mAh battery, the company claims 10 days of battery life, but in real usage, it lasts for 5-7 days and 30 days on standby (watch not in use). That's not bad at all because when I look for a budget smartwatch, a minimum of five days of battery backup works for me.
Battery Summary
| | |
| --- | --- |
| | |
| Battery Life (Company's Claim) | |
| Battery Life (In Real Usage) | |
| | |
| | |
| | Magnetic proprietary USB charger |
| | |
| | |
How to Connect Willful Smartwatch to Android/iOS?
Before pairing the watch, download and install the app called 'VeryFitPro' on your smartphone. This application is available for Android and iOS, so download the one as per your device.
Note – (Highly Recommended) Do NOT pair the watch with your smartphone in your phone's Bluetooth settings.
Step 1 – Enable Bluetooth

First of all, you have to enable the Bluetooth of your smartphone. But do not directly pair using phone's Bluetooth settings.
Step 2 – Open the 'VeryFitPro' App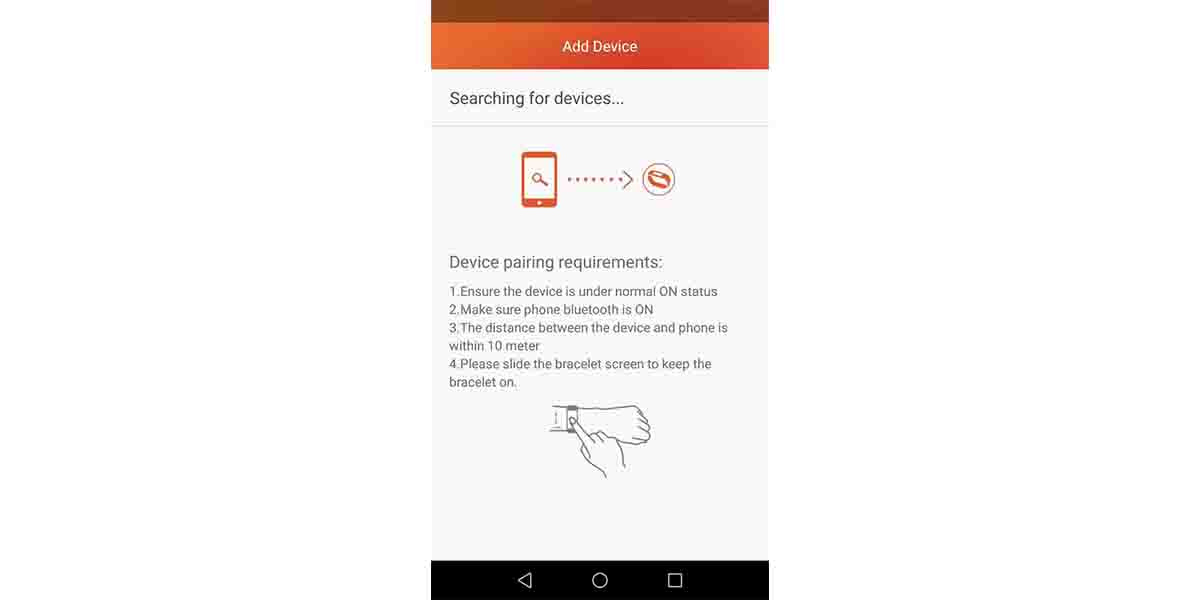 Now open the VeryFitPro app. Then, Go to Add Device section and tap on it. This will search the available nearby Willful device.
Step 3 – Find Your Watch & Pair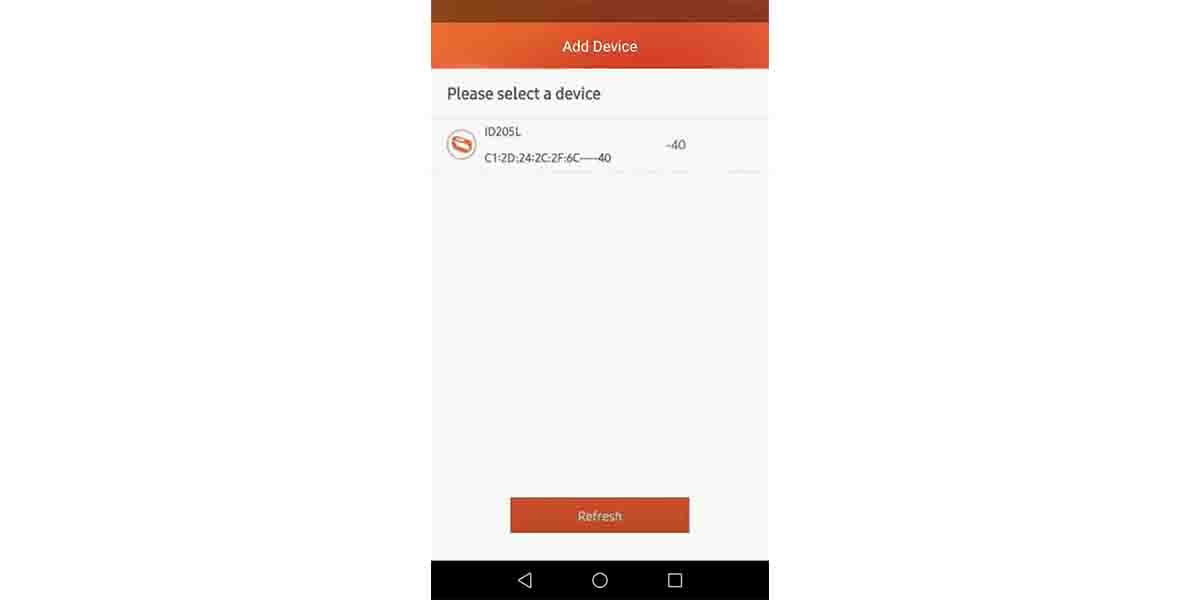 Once you successfully scan the nearby devices, you will see the watch name on the list. Mine showed "ID205L". Tap to get it connected. That's it.
✅ Reasons to Buy Willful ID205L Smartwatch
Apple Watch design in a budget.
Budget-Friendly smartwatch under 100 bucks.
Automatic Heart rate Tracking throughout the day.
Sleep Tracking with accurate data.
IP68 Waterproof Certification (Suitable for Swimming, Shower, and Raindrops).
Detachable straps. It can be replaced with a new one.
Impressive battery life up to 7 days, which is insane.
The breath Guide feature helps to relax and reset your mood.
Keeps you away from a sedentary lifestyle.
Comes with tools like an Alarm, Stopwatch, and Timer. Useful in daily usage.
Music controller integration comes in handy to control music playback from the wrist.
❌ Reasons NOT to Buy Willful ID205L Smartwatch
Limited Watch faces options (Only four watch faces to choose from).
Steps and Distance tracking accuracy is not up to the mark.
Strap color fades away after few months of usage.
Cannot answer calls & reply to messages from the watch.
Raise Wrist to wake up shows a delay of 3 seconds.
Compare to Similar Products
1.3-inch TFT LCD (240x240 pixels)

1.5-inch HD Vivid Diplay

(360x320 pixels)

1.4-inch HD display

(320x302 pixels)

Basic Breath Training Guide

Breath Training with Deep Relax, Nervous Regulation, Replenising Energy

Breath Training with Deep Relax, Nervous Regulation, Replenising Energy

Monitor Blood Oxygen Tracking (SPO2)

above iOS 8.0 & Android 4.4

above iOS 10.0 & Android 5.0

above iOS 10.0 & Android 5.0

If you are on a tight budget and all you need is a basic smartwatch for normal usage. Also, if accuracy doen't matter you the most.

If you are ready to spend few more bucks to get a better version of Willful, the Virmee can help you with this. With a better performance and display this smartwatch can be your best budy.

If you are more into fitness and heath, the Amazfit Bip U Pro is a perfect choice. It has a PAI health assessment system that present you with accurate data. Also, sports lover will love this as it comes with 60+ sport modes.

Overall Performance (in Comparision)
Frequently Asked Questions? (FAQs)
How many watch faces does Willful Smartwatch have?
Not many watch faces come preloaded with a Willful smartwatch. You get only 4 preloaded watch faces out of the box.
Can I answer calls and text on Willful Smartwatch?
Unfortunately, you cannon answer calls and text on a Willful smartwatch. That's because it is not meant for communication via the watch. This only shows who is calling and the text messages appear on the screen.
What app does Willful Smartwatch use?
The Willful smartwatch uses the VeryFitPro app to pair it with your smartphone. This smartwatch is compatible with iOS 8.0 and Android 4.4 above, so you will find the app both for Android and iOS devices.
What type of notification Willful Smartwatch get?
You can receive messages, calls, and social media app notifications on the watch. It continuously appears on the screen until you interact with it.
Can I adjust the screen brightness in the Willful watch?
Yes, you can adjust the brightness directly from the watch. With maximum brightness, you will be able to read in direct sunlight.
My Final Thoughts
I am a big fan of budget smartwatches. In my opinion, Willful ID205L is good for those looking for a smartwatch with great looks and pretty much basic features. In this budget, don't expect exceptional fitness and health tracking capabilities. Using this smartwatch just for a reference will work. If I were you, I won't expect it to be showing accurate data.
Apart from this, I loved the battery life. The battery lasts up to 5-7 days which is enough for a teenager. You can buy different straps and replace them on various occasions to match your style. Overall, it's a smartwatch for basic needs. I will recommend you to check out Virmee VT3 or Amazfit Bip U Pro because this can be an awesome alternative for the price range.
Checkout other Related Reviews:

Hey! My name is Manas. I am a tech enthusiast who loves to explore gadgets. I especially enjoy exploring wearable techs like smartwatches and fitness trackers. I am always in search of what's new in the market so that I can provide valuable content that would be beneficial for you to choose the right wearable. I own Kospet Tank M1, which is pretty insane in its price range 🙂