How to Find A Lost or Stolen Fitbit? (Explained)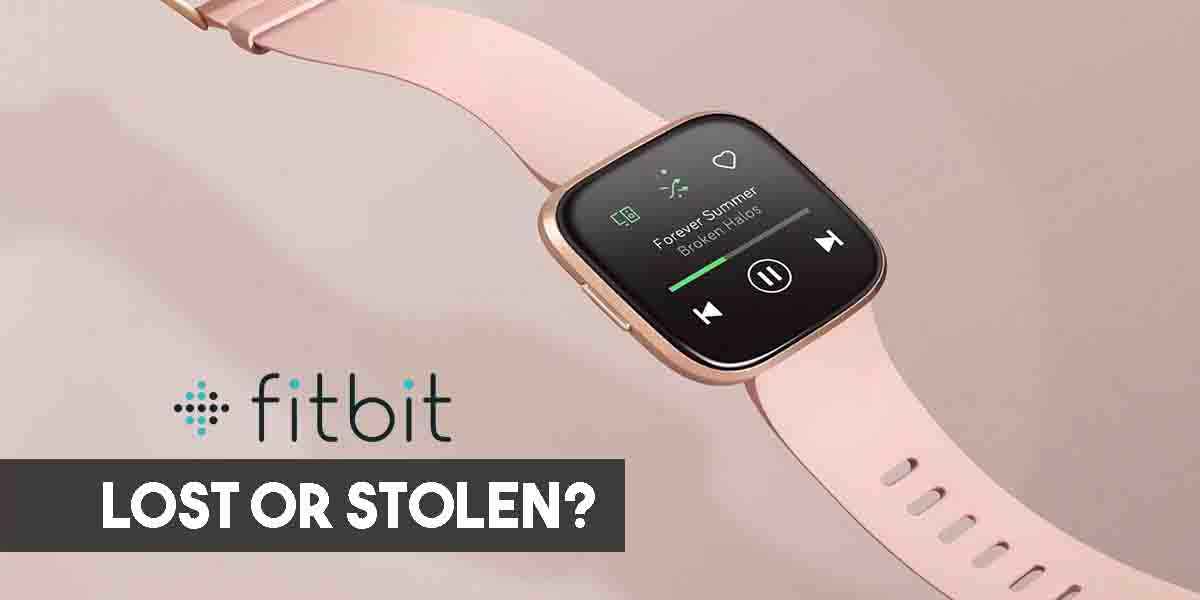 Worried about how to find a lost or stolen Fitbit? Well, worry not; there is a way to track your fitness smartwatch with the utmost ease.
The partnership between Tile, a location specialist, and the now Google-owned activity tracker along with smartwatch creator Fitbit has made it significantly easy to track down a lost or stolen Fitbit.
This has made everything easier for individuals who own Fitbit. So, how do you find a lost Fitbit? To find the answer to this question, consider reading this article to the end. With that said, let's get started on today's topic.
Related Fitbit Posts To Read Later
How To Find A Lost or Stolen Fitbit?
To find a Fitbit tracker, you should open the Fitbit app and check the last time your tracker was synced. If this shows recent sync, then your tracker must be nearby. Next, bring your phone to the location where you think you lost your Fitbit. If it gets synced, the device must be nearby. Additionally, you can use the Bluetooth locator app LightBlue Explored (iOS) & Bluetooth Finder (Android).
However, if you own a Fitbit Inspire 2, the procedure might differ a bit.
If you happen to lose Fitbit Inspire 2, Tile's cloud-based finding platform will help you locate it with ease. As an owner of Fitbit Inspire 2, you will be prompted to update your device's software via the Fitbit app and add the Tile feature. Once that is done, you will be directed to download the Tile app in order to activate the tracking tool. The new Inspire 2 is equipped with the tracking technology of Tile.
Therefore, whenever you misplace or lose your Fitbit Inspire 2, you can easily use the Tile app to track your device. In case you are not within the Bluetooth range, you can use the Tile app and view the last recent location, or you might consider using Tile's global network to track it down.
Additional features like Smart Alerts are open to an individual using a Tile Premium subscription for £ 29.99 per annum or £ 2.99 per month. The Smart Alerts from Tile will notify you before leaving behind your Inspire 2 when going for a run, walk, or hike.
When using the Tile app, your Fitbit Inspire 2 will vibrate once you press on Find present on the app. However, Fitbit 2 does not have an audible ring as opposed to the previous Tile models. The device is also equipped with Find My Phone feature. Therefore, Fitbit Inspire 2 Bluetooth is connected to your phone; you might consider using it to ring your phone even when it is in silent mode.
But how do you find a lost Fitbit? Well, to do this, you will need to open your Tile app and then click on the Fitbit icon. If your Fitbit is within a range, it will vibrate. You should then use green circles on Proximity Meter to check if you are going farther or getting closer to your device.
What if you do not have your phone with you? How can you locate your Inspire 2? You will need to use a secondary device (that is if you have it connected). You should note that this is possible when your Fitbit in question is out of range and cannot be connected via Bluetooth.
How Do I Activate The Tile APP?
First and foremost, you will need to install the latest version of the Tile App. Prior to activating it, you will need to install the Fitbit app and then start the activation process by adhering to these vital steps;
Install the Fitbit app and then follow its instructions while having your Fitbit Inspire 2 next to the phone.
In your Fitbit App, tap on Today Tab- Your Profile Picture- Your Device Image.
In case it is prompted, click on Update Fitbit Tracker and then follow each instruction to complete updating.
On your Inspire 2, swipe down and scroll through this app until you find Tile.
Click on Find With Tile icon.
Your Inspire 2 will then display Go to the Tile app on the phone to set it up. Tap Next at the bottom.
In case you cannot activate it, you should consider restarting your Inspire 2 along with your phone before giving it a try once again. To restart your Inspire 2, you will need to click on Settings and then Reboot Device. You should note that the Find with Tile feature is available only for Fitbit Inspire 2 Model.
Will Fitbit Replace A Stolen Fitbit Device?
Unfortunately, Fitbit no longer offers a courtesy replacement for stolen Fitbit devices. The company's warranty offers a replacement for trackers with defects from the manufacturer within a period of 365 days from the day of purchase. Therefore, since a stolen device does not fall within the warranty condition, unfortunately, you will not be awarded a replacement for the stolen device.
Can I Ring My Fitbit Inspire 2 From A Different Device?
The Inspire can only be maintained from a single device connection at one time. The device will connect to the primary device whenever the device is within range. Therefore, you cannot locate your Fitbit Inspiron 2 from a different device if your Bluetooth is within range. However, what if your Bluetooth is not in range? If the Bluetooth is not in range, you can ring your Fitbit using a different device. But you will have to ensure that the device in question has been connected, as discussed earlier in the article.
How Do I Make My Fitbit Discoverable?
First thing first, you will need to ensure that your Fitbit is connected to Android via Bluetooth. Go ahead and start the setting application and click on Connection and click on Bluetooth. Once that is done, look for an entry for the Fitbit in question and if it is not connected, try tapping it and reconnect.
Final Words
If by any chance, your FitbitInspire 2 gets stolen or lost, you can always rely on Tile to track it down. Losing your Fitbit is equally devastating to losing your mobile phone; therefore, adhering to the tips discussed in this article will make it relatively easy to track your device.
If your Fitbit is not Inspire 2, you might consider using Bluetooth Finder as an Android user or LightBlue as an iPhone user to track down your Fitbit. This lost/lost Fitbit guide will be beneficial if you happen to have lost your Fitbit Inspire 2. As we conclude, we hope you have benefited significantly from this article.
Hey! My name is Ranjeet. I am the co-founder of 'SmartwatchAdviser'. With one of my friends, I started this website out of a passion for writing and exploring different wearable tech. Currently, I am using Mi band 4 as my primary fitness tracker and own a Noise Color Fit Pro 3 to match my style on various occasions.