25 Best Wear OS Apps You Need To Have In Your Smartwatch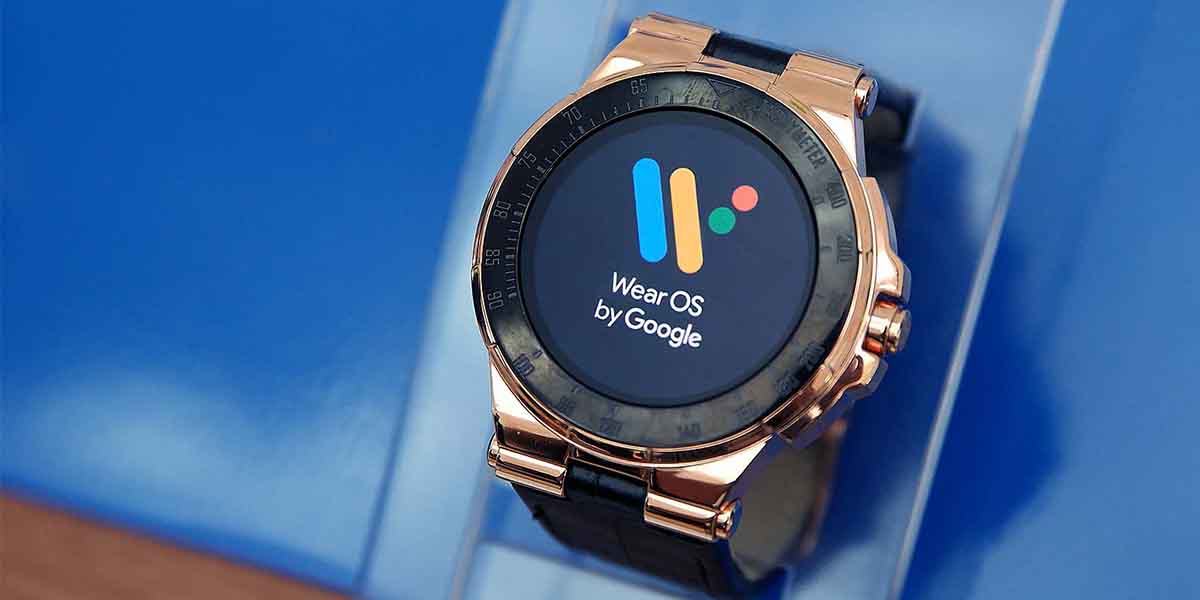 Google Play is the main hub for all the apps, whether it's for Android applications or Wear OS. If you are an Android fanboy like me & you own a Wear OS smartwatch and want to use it with full potential, then you might require some third-party apps. So to help you with this, I have made this list of best Wear OS apps to find some of the apps, which will help you in your daily routine.
25 Best Wear OS Apps to Install on Your Smartwatch
1. Wear OS Official App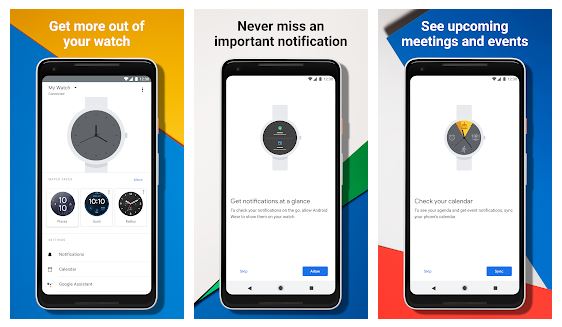 The official Wear OS app from Google is the one-stop solution for your smartwatch. This app contains every required feature that a smartwatch needs to have like Google Assistant, Google Fit, Google Pay, and many more.
After getting connected, this app also pushes notifications directly on your wrist. Using it, you can also give a reply to your messages, and reminds you of all the reminders that you have set.
In simple words, this app makes you hustle free, or basically, we can say that this Wear OS is a kind of Google Assistant installed on your wrist with the time, date, and some other important feature. Overall, I will definitely suggest you install this app on your smartwatch only if you don't want to install any other application to do the same job.
2. Google Pay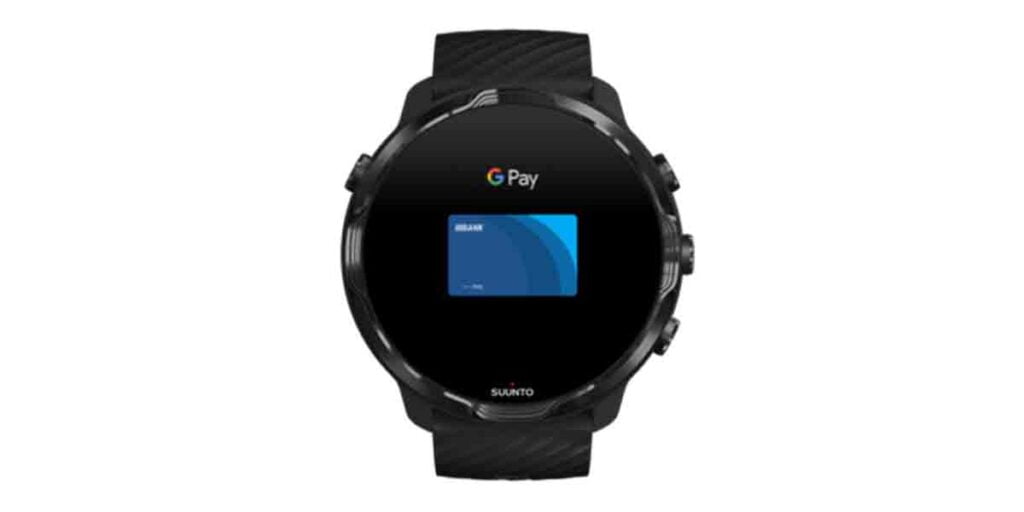 Google pay is one of the most practical apps to have on your smartwatch only if your smartwatch has an NFC feature. Google pay makes paying to your debits so simple that you don't need to grope your wallet, phone, or purse out. The setup process is easy and fast, you just have to do a few taps and after that, you are good to go.
Additionally, the updated version of this app has some new features, like splitting your bill with up to five people, and now you can also send or request money through the sent tab.
3. Todoist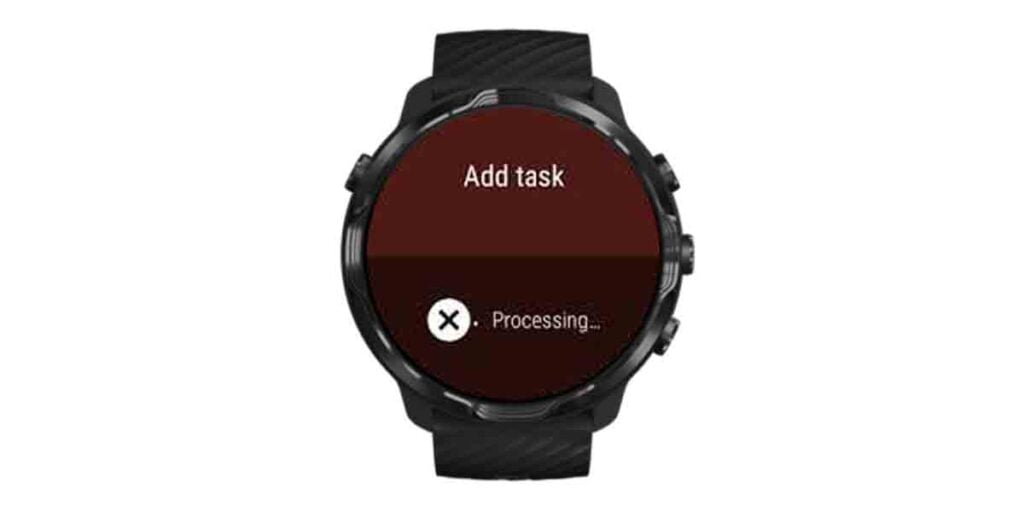 If you are particular about your to-do list, then this app is going to help you a lot. It feels very satisfying as well as productive when you tap off the items from your list. Not only you can tap off the items but also add some new items to your to-do list.
4. Google Keep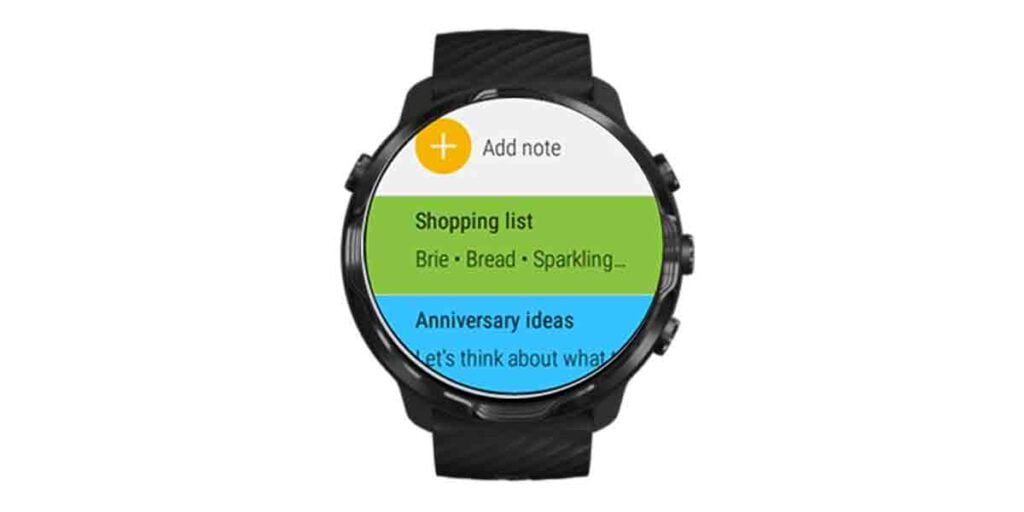 There is no doubt that Google makes some nice and best Wear OS apps, and one of those is Google Keep. This app has a nice balance between functionality and UI. Without any hassle, this app gets connected to your smartphone and syncs all your important notes from your phone to your smartwatch. Moreover, it also allows the user to write new notes and to create a new list directly from the watch itself.
5. Wear Gesture Launcher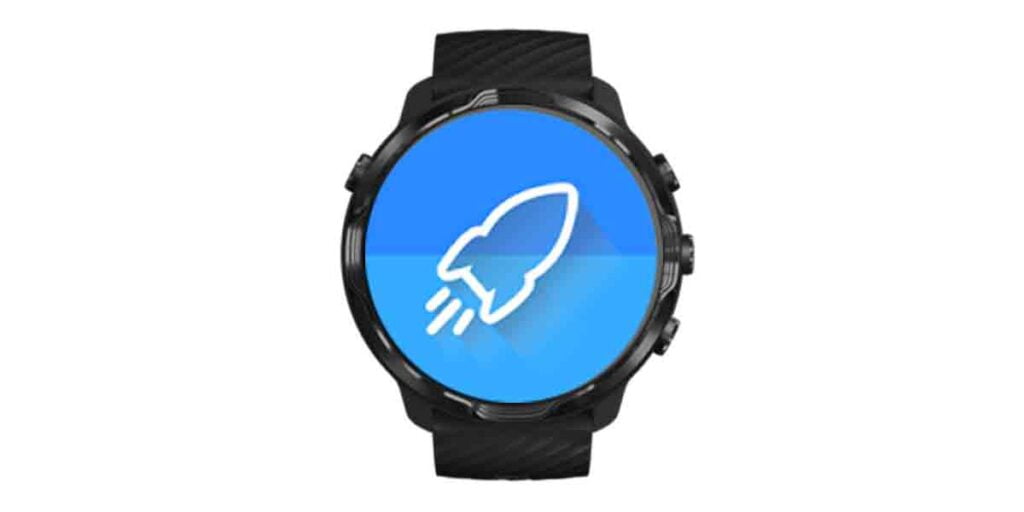 If your smartwatch is full of different apps, then I am sure you might be facing a lot of issues in opening those apps. Mostly, smartwatches have quick shortcuts to lunch apps, but for lunching them, you have to press some buttons too.
If you install this Wear Gesture Launcher app, then you don't have to press those buttons. Just tap once on the right side of the screen and draw a gesture to lunch a dedicated app quickly. But first, you have to set a dedicated gesture for a particular app, so that it will open. For example, if you have given F as a gesture to open Google Fit, then the app will obviously open Google Fit.
6. Google Maps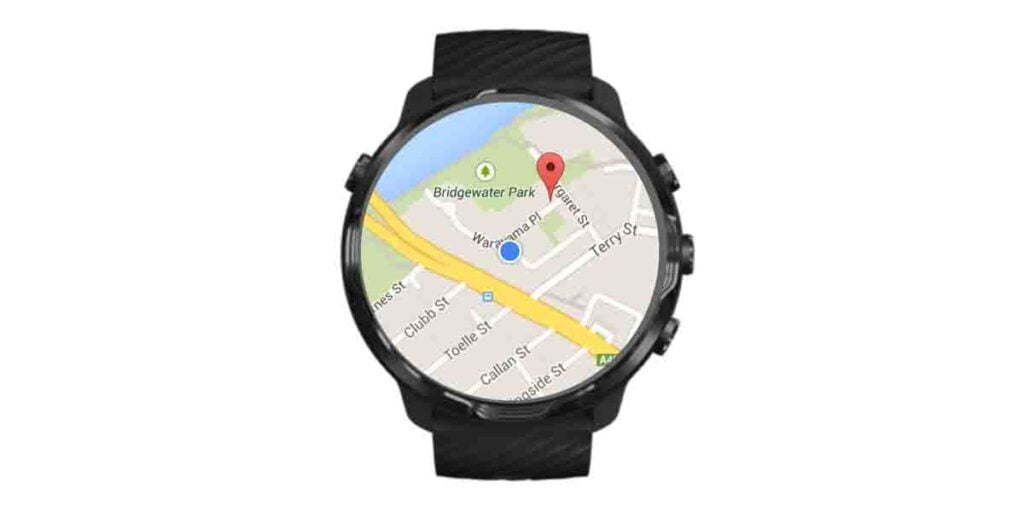 Another most useful app that you need to have on your wrist is the Google Maps app. If you have gone for a small trip and you are totally unfamiliar with that destination, then Google Map will help you a lot. Obviously, you can use your phone, but it will handier if you use your wrist to reach your destination.
7. Calculator for Wear OS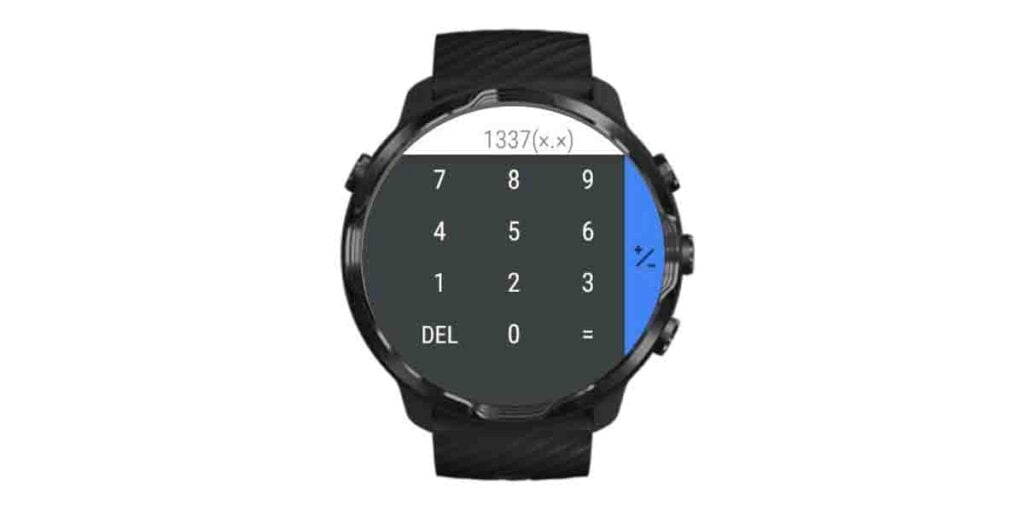 This Calculator for Wear OS is a simple and basic calculator app but useful. There is nothing much to say about this app as this is a simple calculator, but the buttons are very sensitive and the UI is very easy. Moreover, this calculator also has a scientific function.
8. Wear Audio Recorder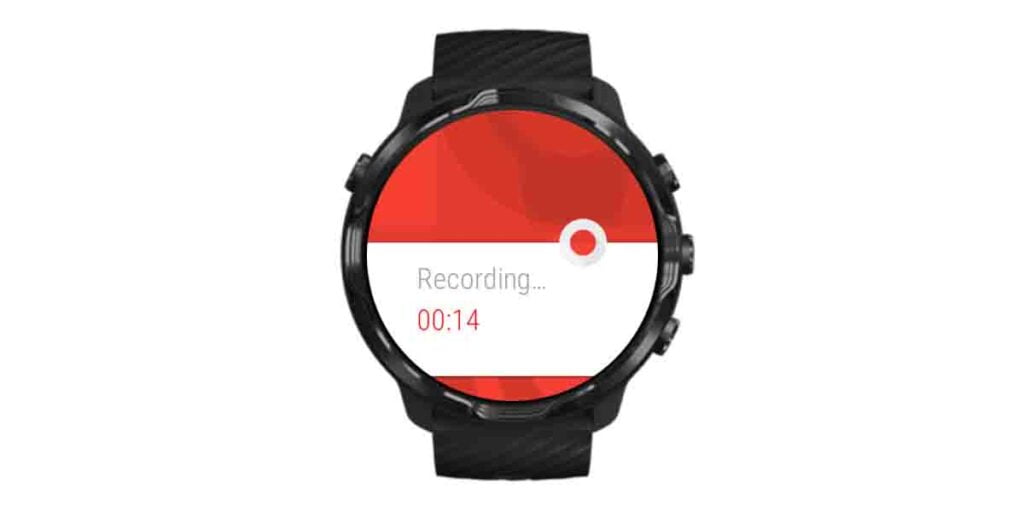 Every time you need to record some voice or want to send a voice message, you need to have your smartphone around you. But from now on you don't really need your phone to do all these. Now you just need to tap once then the recording will start. You can even use this app to record an important lecture or a meeting, to listen to it after on. This application will only work if your smartwatch has a microphone.
9. Medisafe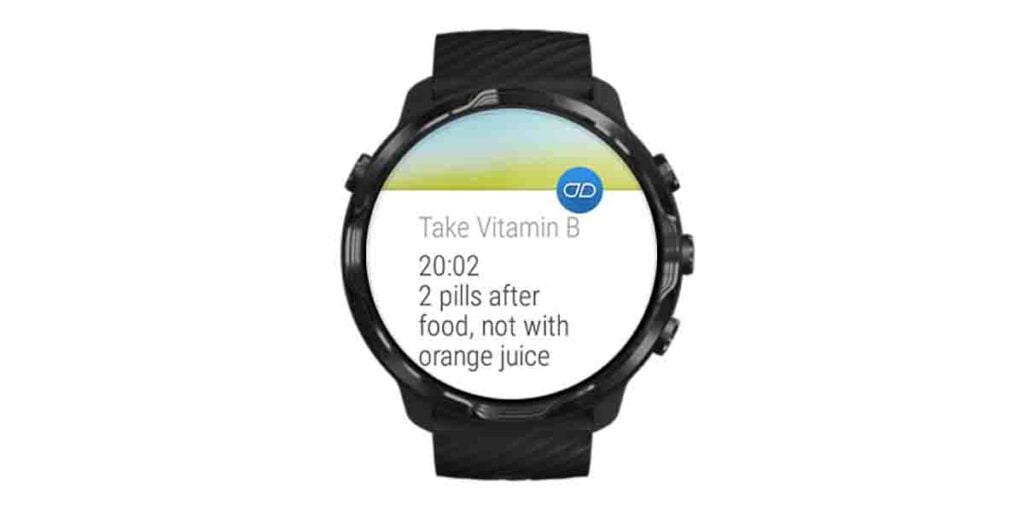 Medisafe is one of the best reminder app to take medicines and dosages at a time. However, any simple reminder app will do this job. But the main advantage of this application is it will not just remind you to take medicine, but also notifies you of the name of the medicine. Along with the name, it also notifies you of the color and shape of that medicine. Obviously, for the first time, you have to enter all this medical information in the app. As a result, all these hustles are worth it.
Moreover, in the new updated version, this app reminds you to maintain social distancing through your smartwatch while you are in a public place. Plus now this app allows you to order your medicines and get free home delivery.
10. Water Drink Reminder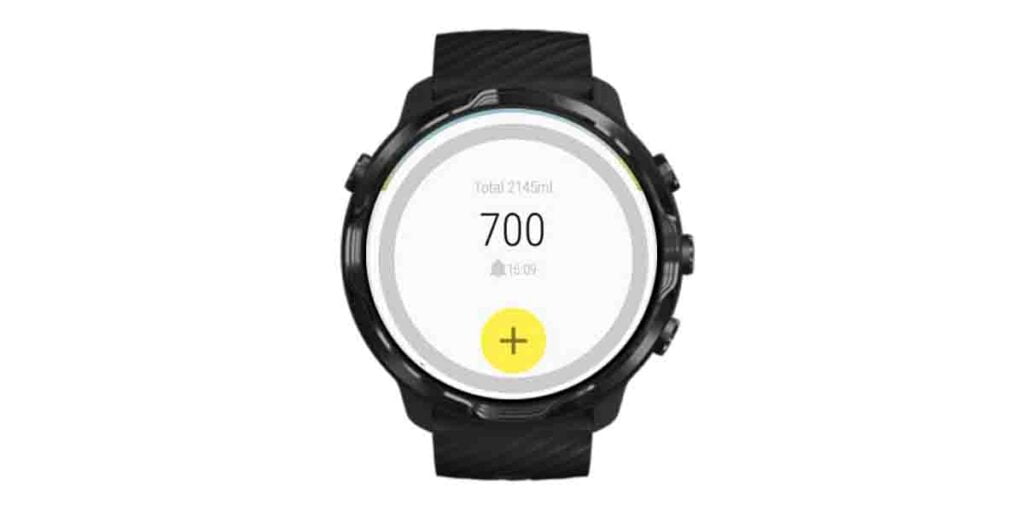 As we all know drinking water has many benefits. Such as it helps in losing weight, it clear the skin, and a lot more. After knowing all its benefits, we don't consume enough H2O as per our body requirement. So for drinking enough water as per your body requirement, this app helps a lot by reminding you through your smartwatch.
11. Google Fit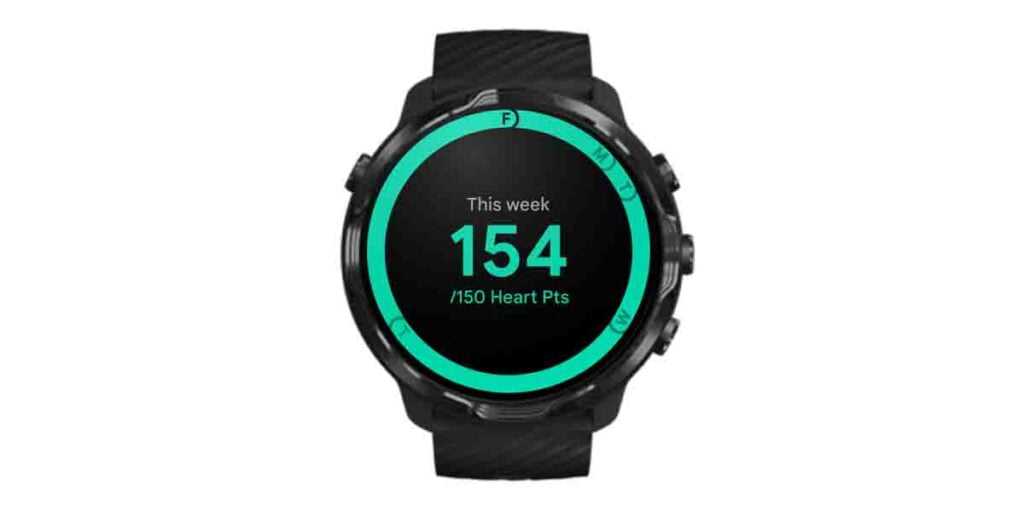 Google Fit is one of the best fitness Wear OS app. This app will help you a lot in your fitness journey. This app really got some nice features such as a pedometer to count your steps, a heart rate monitor, and a lot more smart features to track your fitness.
This application not only tracks your fitness, but it also stores all those numbers and data's so that the user can get access to his or her data any time he/she wants. The user can also get the statistic of their journey for a better understanding of their health.
12. Lifesum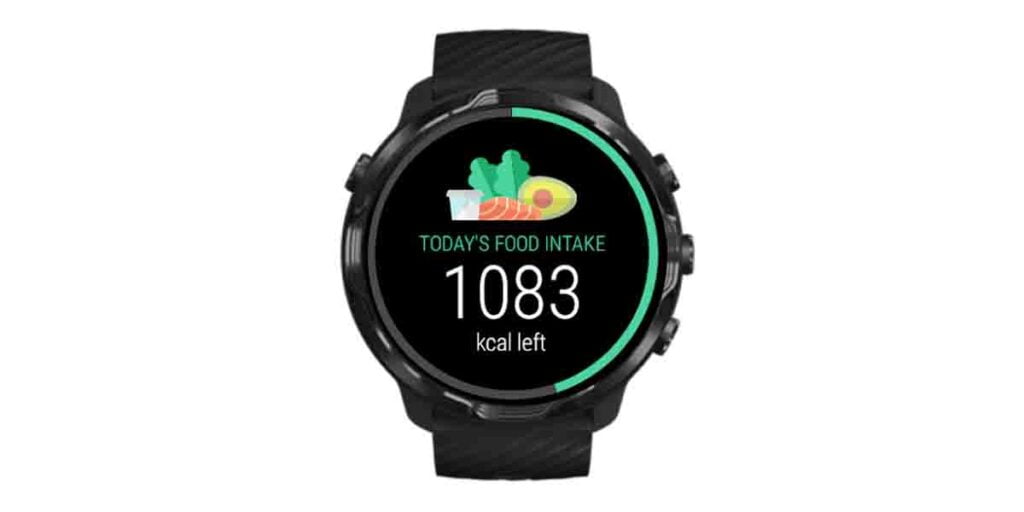 Lifesum is one of the best nutrition apps for Wear OS. As it offers the user to monitor their calorie intake and calories remaining. This app gives you detailed information about your food and also gives some exercise tips to maintain your health. Moreover, the good thing about this app is, all this information is going to show you on your wrist. In short, if you want to be in shape and stay healthy by tracking your calories, then this is the best app.
13. Strava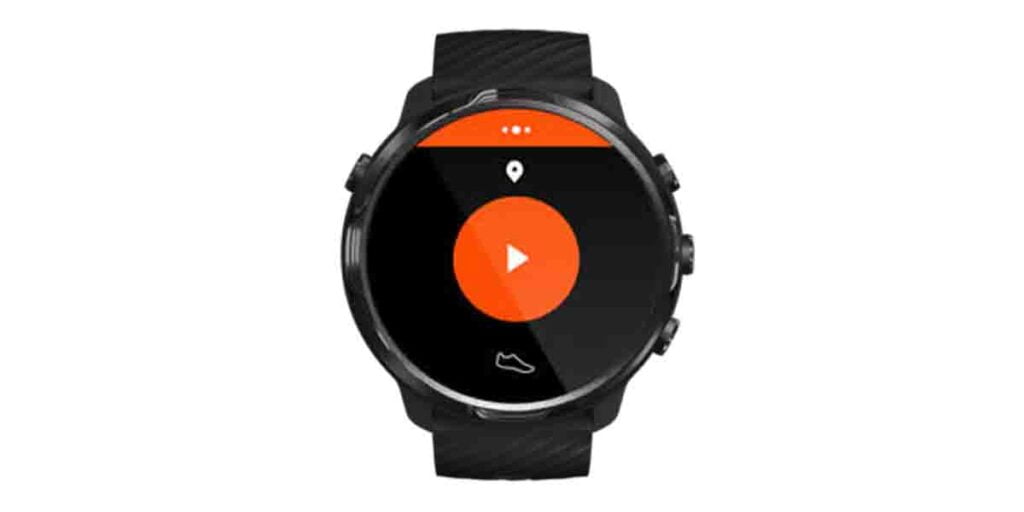 If for any reason, the Google Fit or any other physical fitness application is not supported with your smartwatch, then you must go for this Strava app. This is one of the best alternatives as it lets you record your performance while swimming, running, or cycling.
It also offers you to use the watch's LTE and built-in GPS feature to record your metrics. You can even leave your phone at home and go for a workout session without any worries.
14. Sleep as Android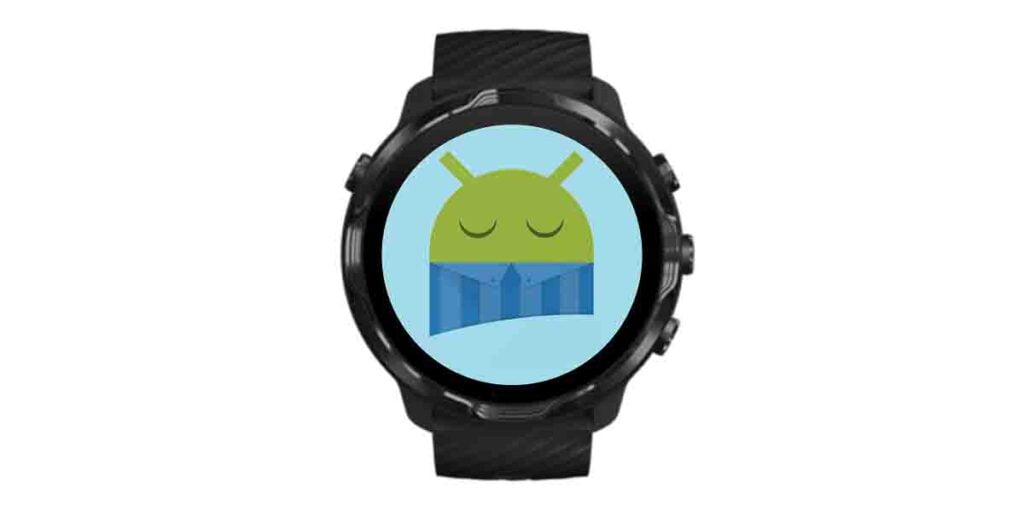 Sleep as Android is one of the best Wear OS apps that tracks your sleeping pattern. If you don't have a smartwatch, then also you can take advantage of this application by just keeping your smartphone near your mattress. Moreover, if you have a smartwatch then, this is like a cherry on the top, by using your smartwatch, this application tracks your sleep pattern very well. Just you have to do one thing that, go to the setting of the app on your smartphone and tap on the wearable's, now you are good to go.  
15. Outlook
The outlook is not exactly a messaging app, it's an app that keeps you updated on all your important emails, incoming messages, and upcoming calendar events. Moreover, this app is designed and developed by Microsoft so we don't have to worry about the UI and the functionality.
16. Tinder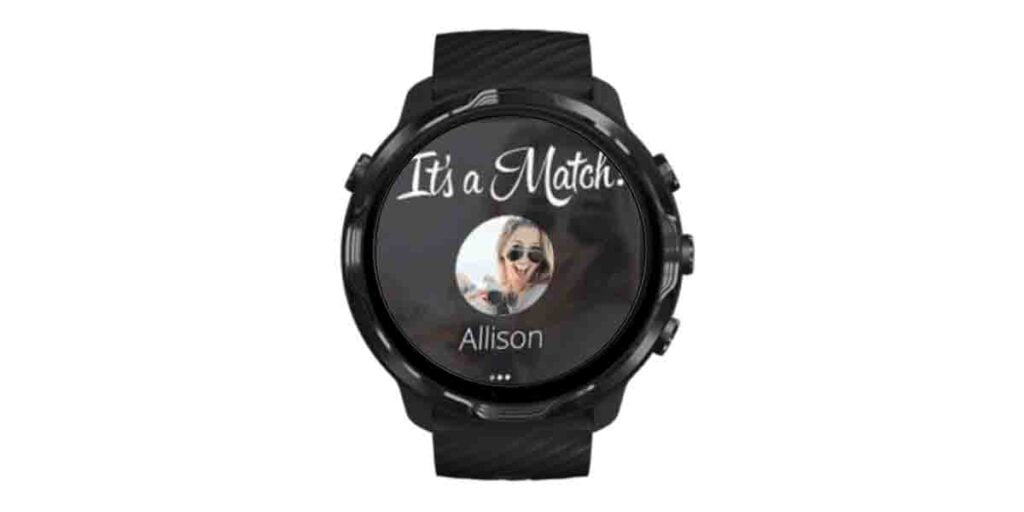 As we all know that Tinder is a dating app, but some of us might don't know that we can also use this dating app directly from our wrist too. Instead of swiping left or right on your smartphone, we can now do the same thing with our smartwatch. There is no such difference between the Wear OS app and the Android app. We can do everything in a smartwatch that we can do from a smartphone.
17. Telegram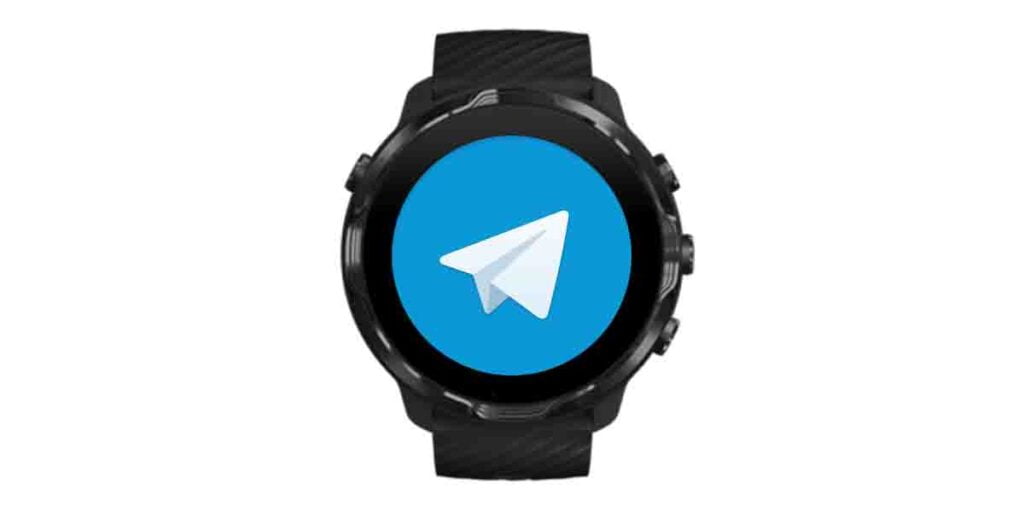 If you are on a hunt for a standalone texting app, then the Telegram app for Wear OS can be a very good alternative for you. This app serves you every function that you find in the Android app, now it will be easier for you to reply to your loved ones. Messaging becomes more fun when you use stickers and emojis and Telegram offers you this feature too.
18. Pulse SMS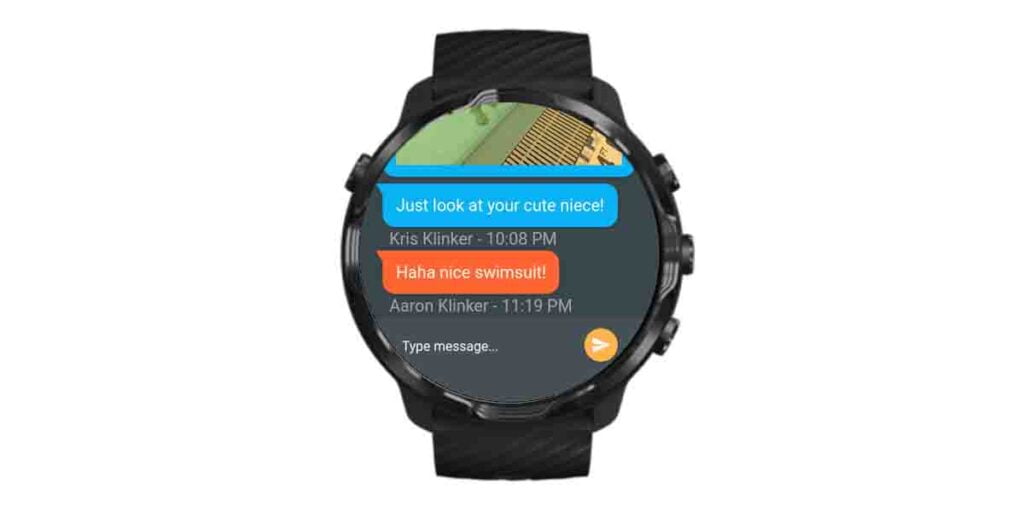 Pulse SMS is a messaging app for Wear OS. For any reason, if you can't take the benefit of the default android messaging app and you want something different and more exciting, then this Pulse SMS is a very nice app to have. However, there is a premium version available for that, you have to pay $0.99 a month for much more exciting features. But if you don't want to pay then you can take the advantage of a free trial.
19. Wear Casts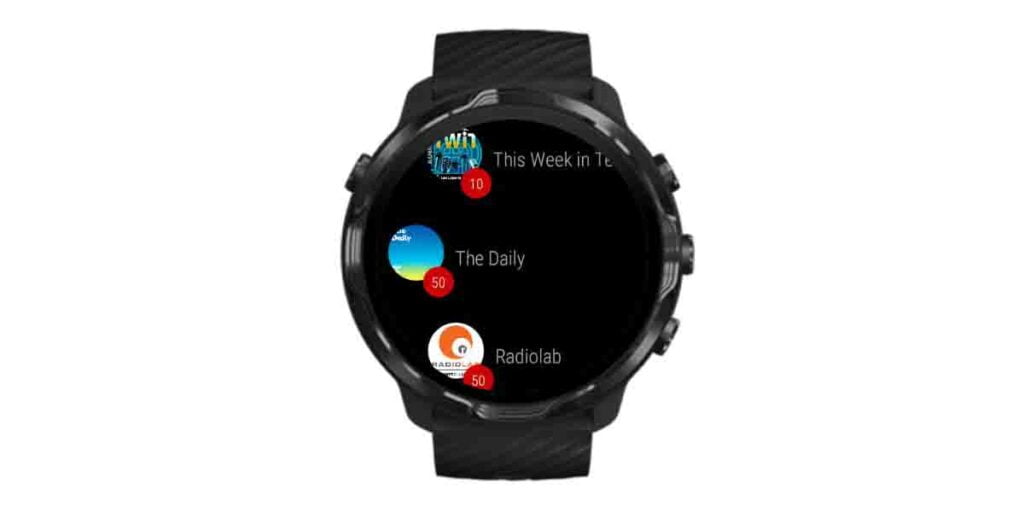 Wear Casts is one of my personal favorite apps among the best Wear OS apps. This app is one of the first standalone Wear OS podcast apps. This app lets you listen to podcasts while traveling and in your free time. To listing to your favorite podcast, you have to import it from your Smartphone. After importing, you don't really need your phone again to listen to the podcast. You just need to have a pair of Bluetooth earbuds then you are good to go.
20. Uber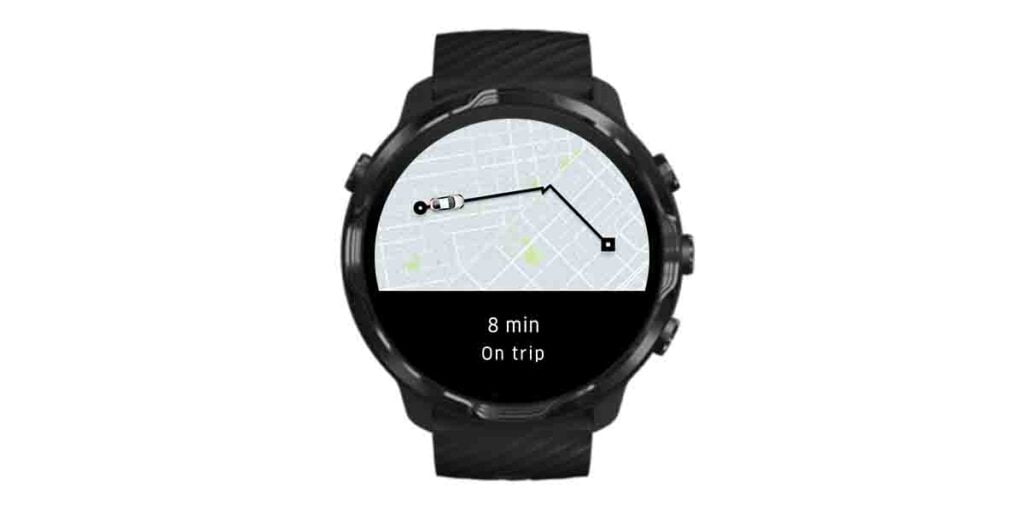 Now you don't have to worry if you had missed the bus, from now onwards you can book an Uber directly from your wrist. This Uber app for Wear OS does the same job as the Android app does. So from now on, there is no need to use your phone.
21. Citymapper
Citymapper is one of the best apps when it comes to finding a route to reach a destination. It also finds the best mode of transport to reach that destination and it also provides detailed information like how far are your destination is and how much time it will take to reach that destination and even it also provides how many stoppages it will take to reach your destination.
22. Spotify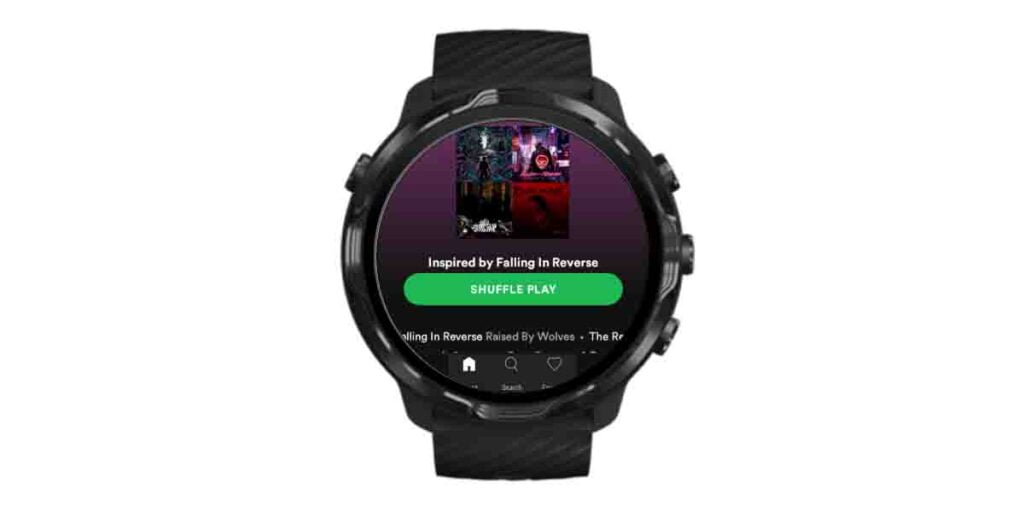 At last, the world's most popular music streaming app is now available for Wear OS. From now you can enjoy the music streaming from your wrist. The only disadvantage of this app is that you can't search from your smartwatch, but you can shuffle your playlist and favorite songs.
23. Shazam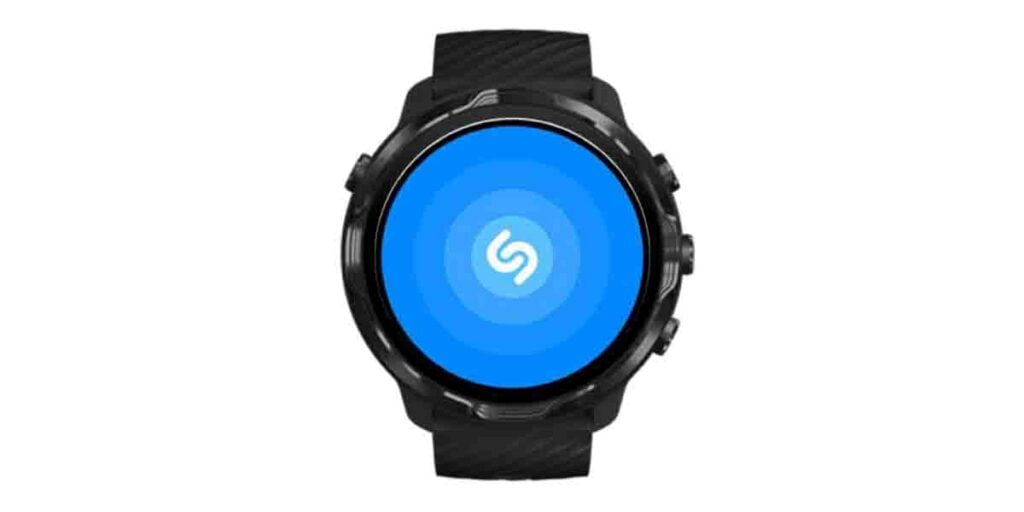 The Shazam is the best alternative to Spotify. There is no such smartwatch that will automatically identify the song, but this can be done through this Wear OS app.  Even this app shows the lyrics on your wrist so, from now you can sing with your favorite tune.
24. Pixel Minimal Watch Face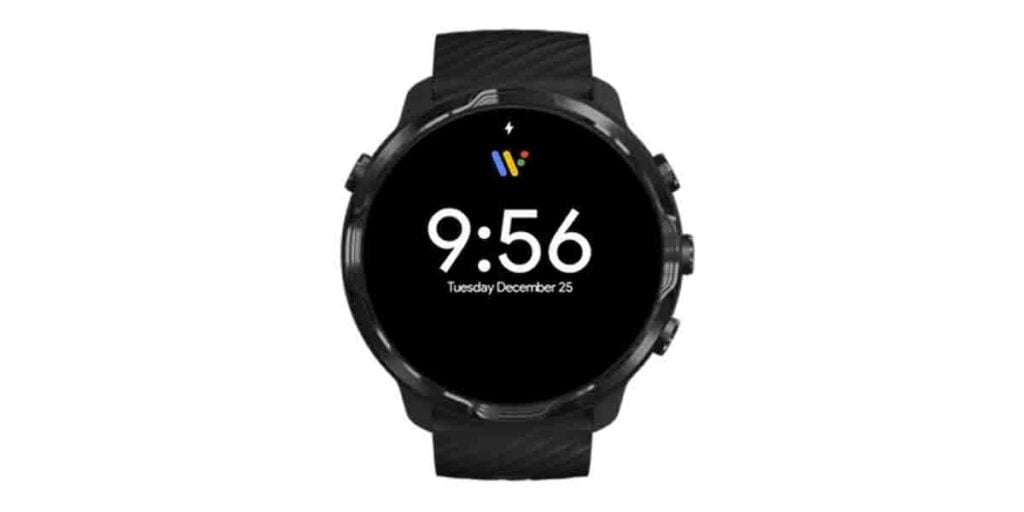 This app is one of the best Wear OS apps for changing the watch face. This app serves you with plenty of minimal watch face. Moreover, these designs were inspired by Pixel, and these wallpaper uses as little energy as possible to enhance the battery usage even you also get to have different widgets with a weather display.
25. Photowear
This is also a watch face app, but this app is a little better than the previous one. By using this application, you can change your watch wallpaper. But the main advantage of this app is that it allows you to choose some nice wallpaper from your phone's gallery and even you can customize those images by cropping the image and changing the filters.
Hey! My name is Ranjeet. I am the co-founder of 'SmartwatchAdviser'. With one of my friends, I started this website out of a passion for writing and exploring different wearable tech. Currently, I am using Mi band 4 as my primary fitness tracker and own a Noise Color Fit Pro 3 to match my style on various occasions.