Fossil Gen 5 Smartwatch Review: Is it the Best Wear OS?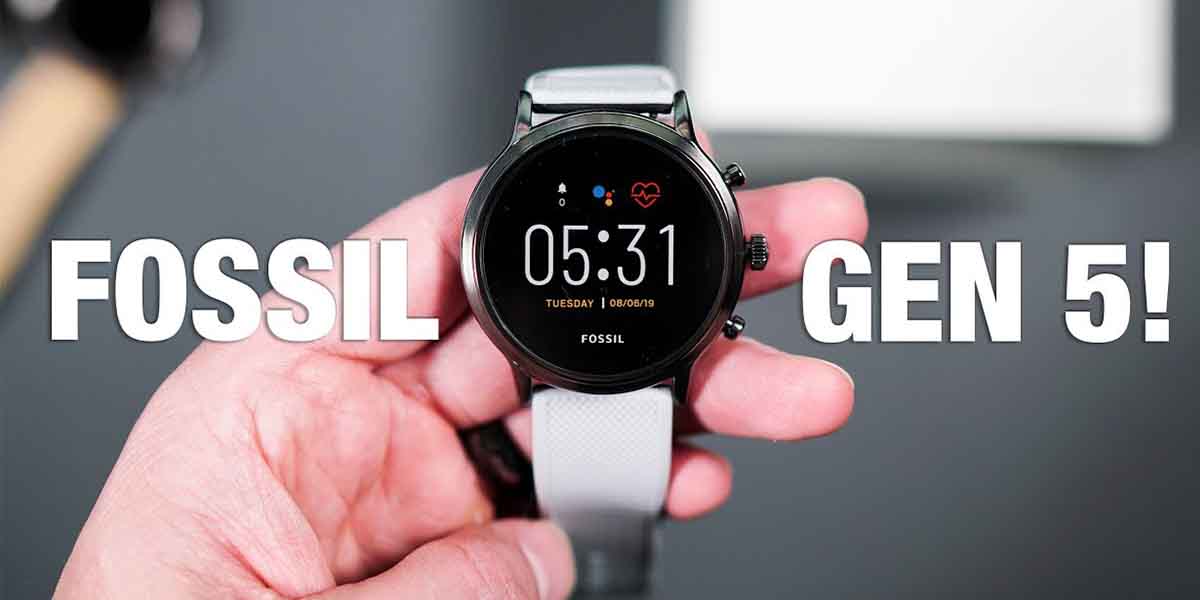 Fossil Gen 5 Smartwatch Review: Fossil is one of the foremost companies when it comes to watchmaking, the Fossil group of company releases 2-3 smartwatches every year.
They recently released the best Wear OS smartwatch at the end of 2019, so far now I can say that this is the best Smartwatch of Fossil until now.
And also, you can say that this fossil gen 5 smartwatch is the upgraded version of the Fossil Gen 4 smartwatch.
The Fossil Gen 5 smartwatch has some newly advance specs with a classic design.
It is one of the fewest Wear OS smartwatch which run on the newer Snapdragon Chipset 3100. Secondly, this smartwatch has few features that you might don't find in any other Wear OS smartwatch such as, custom battery feature, enough RAM to boost the performance, and even a built-in speaker.
Read out the full review of the Fossil Gen 5 smartwatch to know more about the smartwatch and see whether this smartwatch can compete with its competitors.
Quick Opinion
The Fossil Gen 5 smartwatch is the best Wear OS smartwatch that you can find in Amazon. There is so much to talk about this smartwatch, and it has the best screen and design.
Moreover, this smartwatch is full of smart features, such as custom battery mode, 1 GB RAM with an internal memory of 8 GB, and a Snapdragon 3100 chipset and many more features.
If you are hunting for the best Wear OS smartwatch, then I can surely recommend you this fossil gen 5 smartwatch.
Fossil Gen 5 Smartwatch Review
Design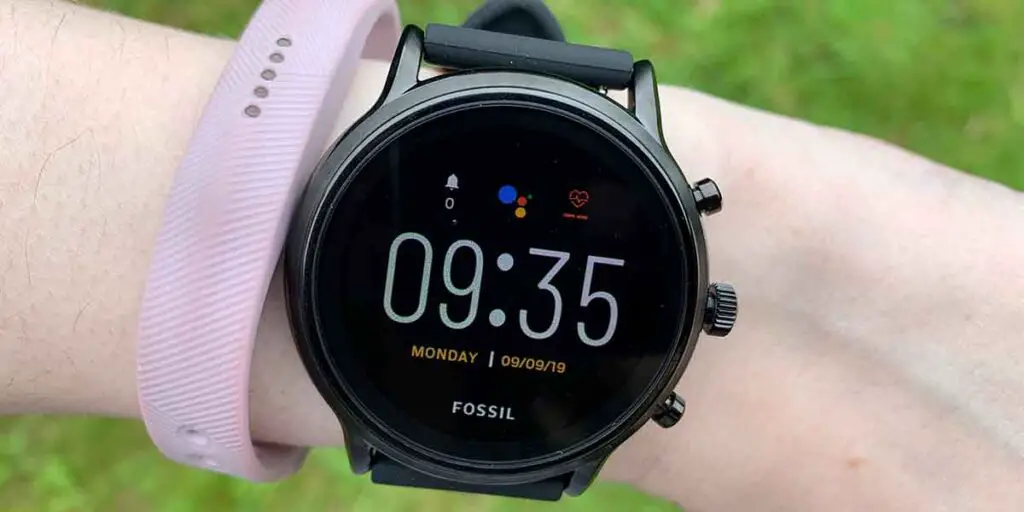 If you are familiar with the Fossil Gen series, you might know that the designs of their smartwatches are quite similar till now. These watches are designed in a traditional circular dial way, and you are going to get the same design in this fossil gen 5 smartwatch, with little changes. 
The body of this smartwatch is fully made of stainless steel and also has a big bright 1.28 inch AMOLED screen. If you are worried about weight management, then don't worry. The average weight of the smartwatch will be somewhere around 100 g. 
Talking more about its design, you can also change the smart watch's straps according to your mood swings. The size of the strap is 22 mm. Along with this fossil gen 5 smartwatch has three pusher buttons on the right-hand side of the frame. These buttons have their specific features. Moreover, it enhances the look of the smartwatch.
Display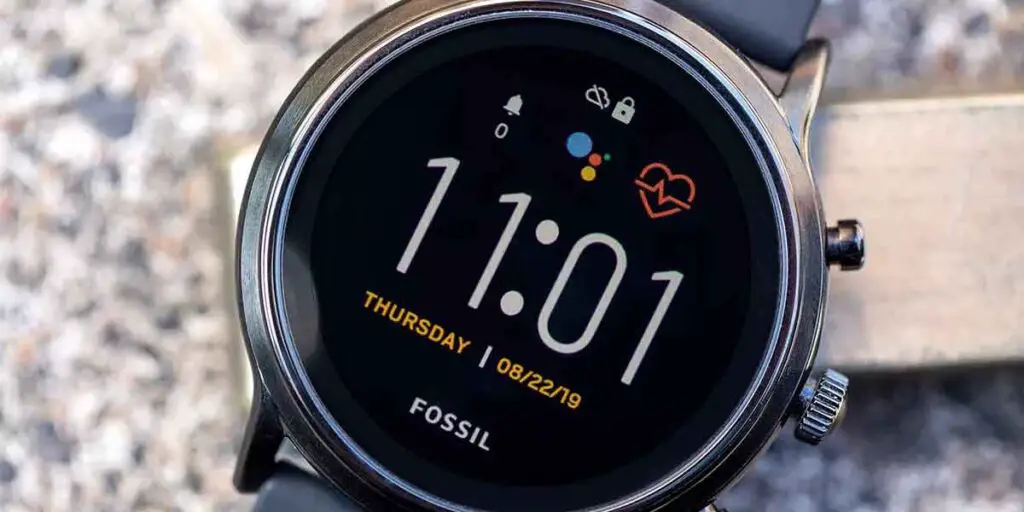 Talking about the display of the Fossil Gen 5 smartwatch, it has a super bright 1.2 inch AMOLED display with a resolution of 416 x 416, with a 328 ppi level, which helps the user see the display in a bright sunny day.
Along with the straps, you can also change your watch faces by just swapping the screen. 
Although, this Fossil Gen 5 smartwatch has three different models, the Carlyle, the Julianna, and the newer Garrett are just lunch in 2020.
All the models have the same feature and same price, but the only difference is in its looks. The Carlyle, and the Garrett has the same type of design with a little gulf, and this is mainly for men's.
That doesn't means, women can't use.
But for women, Fossil has some special looks and colours with different straps, and this model is the Julianna. 
All these models come up with different colours and straps which are listed below:
Fossil Gen 5 Garrett
Black
Black Silicone + Black Leather Band
Blue Silicone + Black Silicone Band
Gold
Gunmetal Silver
Silver
Fossil Gen 5 Carlyle
Smoke
Black
Black Silicone + Leather Band
Black/Brown
Brown + Black Silicon
Smoke + Black Silicone
Fossil Gen 5 Julianna
Rose Gold-Tone
Smoke Stainless
Stainless Steel Mesh
Rose Gold-Tone Stainless Steel Mesh
Blush Leather
Activity Tracker & Features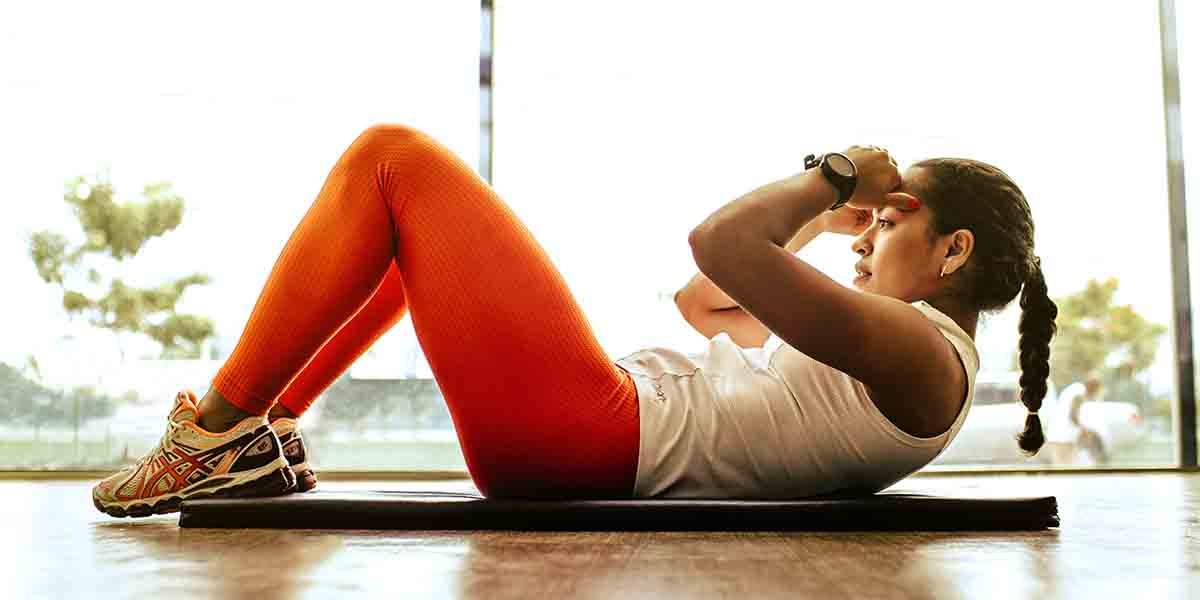 As this watch is Fossil's product, we should not worry about the activity tracking and its accuracy. Fossil always gives the best when it comes to activity tracking. 
Fossil gen 5 smartwatch has all the activity tracking features such as calories burn tracker, active calories, step counter, running, and lots of physical activity tracking features.
You can also track your heart rate right from your wrist, thanks to heart-rate monitoring feature.
As this fossil gen 5 smartwatch has waterproof certification of IP68, you can go carefree for swimming in open water or pool water wearing this smartwatch.
Fossil Gen 5 smartwatch is full of smart features, and it also has the storage of 8 GB with the RAM of 1 GB. Hands down, I can say, this smartwatch has the best RAM management. In addition to this, Fossil Gen 5 is compatible with both android and iOS. 
Moreover, fossil gen 5 smartwatch has all the basic features, such as goal setting, alarm clock, stopwatch and battery customization. 
Apart from this, the box of fossil gen 5 smartwatch contains a magnetic USB charger, a quick start guide, a user manual, a warranty card and lastly, the smartwatch.
Along with all the features, this smartwatch is super smooth when it comes to daily uses, and I can say that the accuracy of Gen 5 is so good in comparison with other watches. 
In addition to this, you can reply to your messages and also nswer or decline the incoming calls directly from your wrist.
Connectivity & Remote Features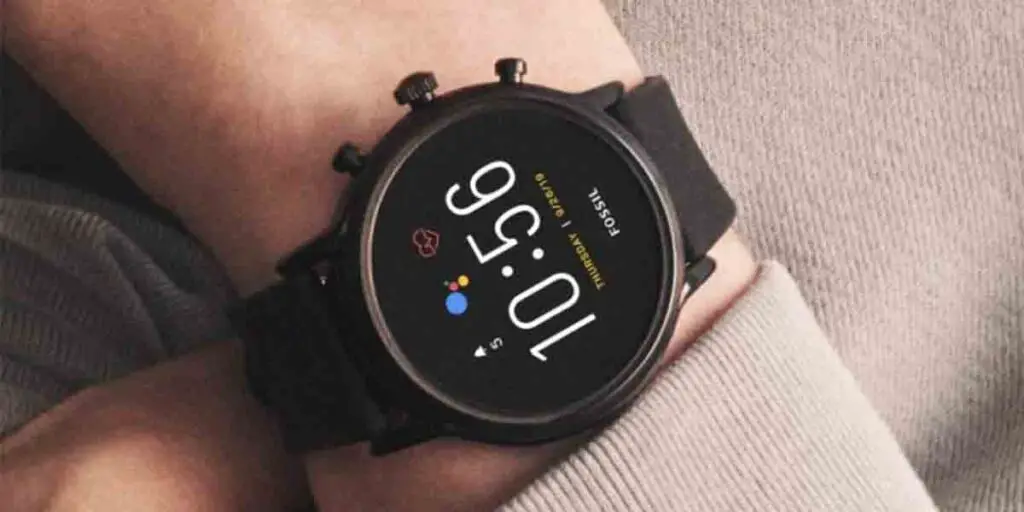 Connectivity
In most cases, users don't consider the connectivity features before buying a smartwatch, which I think is the worst part for anyone.
But in the case of Fossil gen 5 smartwatch, it stands out. I think this smartwatch has the best connectivity features as it supports new generation Wi-Fi 802.11, Bluetooth 4.2 and also comes with NFC feature.
In addition to this, fossil gen 5 smartwatch can connect to all your social media apps, including YouTube and Twitter.
After fossil gen 5 smartwatch gets connected to your smartphone, it shows the weather forecast report on the screen.
In short, this smartwatch does its job pretty well when it comes to connectivity.
Remote Features
Remote features are one of those features that most people consider before buying any smartwatch. Furthermost, Gen 5 also gives some of the remote features that are, find my phone and music control.
In Gen 5, you can also download and store your favourite songs because this smartwatch has a total of 8GB internal memory. Along with this you can also access the apps such as Spotify and other music apps from your wrist. 
Battery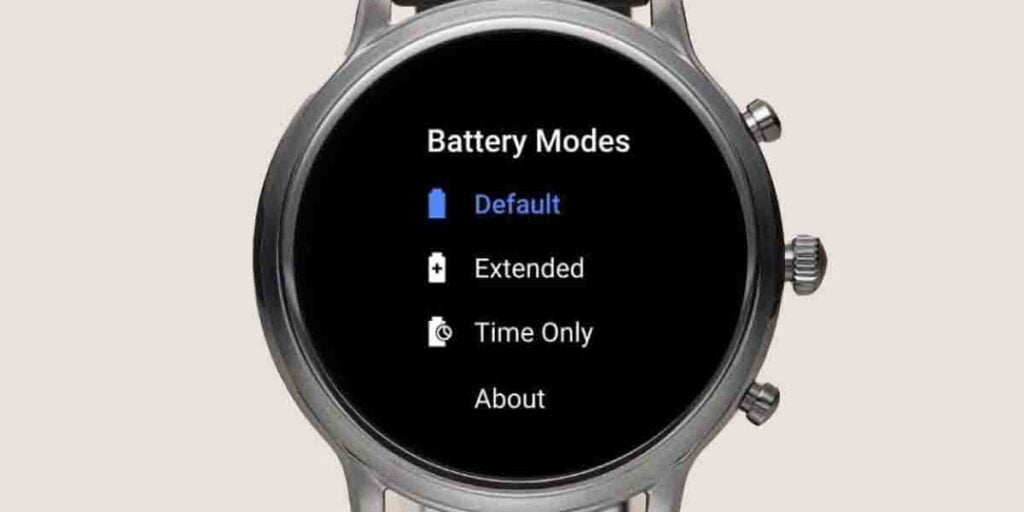 Battery life is decent. This smartwatch gives you a battery life of maximum one day, only if you use the custom mode.
Yeah, you read it right, Fossil Gen 5 gives you a mode where you can turn on or turn off any feature that you want.
Like this, Fossil Gen 5 gives you two more battery customization modes, one is Daily mode, and another is Extended battery mode. 
Daily Mode
In Daily mode, every feature is turned on, including always-on display, NFC, GPS, Speaker, location and everything else. This will drain your battery much faster and you have to put your smartwatch on charging at every night.
Extended Mode
The Extended mode is one step better than the Daily mode. Here you can set the Bluetooth to turn on and off on a scheduled time, allowing the watch to connect on a particular time. And then turn off at a particular time, so that you are not wasting the battery much when you are not using your phone.
This mode also turns off everything except notifications, and vibration.
Finally, there is a time-only mode that gives you a week's battery life and so with a single charge.
In this mode, you can only see the time, date, and Fossil's logo on the black screen. I think this is the mode that most people are not going to use.
FAQs
Q. Does the bezel rotate or do anything?
No, the bezel on this style smartwatch does not rotate.
Q. Are all of them 46mm?
Yup, Every Fossil Gen 5 Garrett Smartwatches have a 46mm case size.
Q. Can I use Apple Pay?
You are only able to use Google Pay on this smartwatch.
Q. What are the limitations of the iPhone?
Yup, the iPhone is compatible with these devices. You can receive notifications, including texts, use Google Pay and more with your iOS device. Fossil is working on getting all the functionalities and capabilities of the watch for iPhone users and the Gen 5. You will soon be able to text back.
Q. Does this watch have a left handed mode?
No, the display will not rotate when you flip the watch, as the pushers are present in the right side of the watch.
Q. Can we use the STRAVA app from play store on this Gen 5 Fossil watch with Wear OS?
Yeah you can use the STRAVA app but first you have to download it from Google Play store.
Q. Does it have a compass function?
No at this moment, Fossil's smartwatches do not have a magnetic field/sensor and that cannot be used as compasses.
Q. Is it possible to control the volume of a google home device with this watch?
Yup, Fossil's Operating system (Wear OS by Google) is compatible with smart home systems as long as there is a 3rd party App in the Google Play Store.
Q. Can you stream music from Spotify without your phone?
No, you cannot stream music from Spotify without your phone. But, if you have the premium app, you can download music to your phone.
Q. Does it need a phone to connect to wifi?
Yes, it does not operate on its own and needs WiFi or data, though there are features that can operate independently.
Final Verdict
Overall, the Fossil Gen 5 is an all-rounder as it nearly delivers at every field – performance, looks, & comfort.
But the only trouble is with its battery. Although, this is not a problem of Fossil, it is the problem of Wear OS which can be manageable.
As we know that not a single product on this planet is perfect, everything in this planet needs improvement, on this note we hope that the improvement of this issue come soon.
Hope this Fossil Gen 5 Smartwatch Review was helpful!
Hey! My name is Ranjeet. I am the co-founder of 'SmartwatchAdviser'. With one of my friends, I started this website out of a passion for writing and exploring different wearable tech. Currently, I am using Mi band 4 as my primary fitness tracker and own a Noise Color Fit Pro 3 to match my style on various occasions.