Strava is an American internet service that lets you track your running and riding with GPS, share photos from your activities, join challenges, follow friends, and more. It is a must-have app for any sports enthusiast.
On the other hand, Nike run club is a free exercise app centered on running. It gives you access to your favorite celebrities, professional running coaches, GPS tracking, and challenges to keep you motivated.
Strava and Nike Run Club are the biggest and most known apps for runners, cyclists, and other athletes. But do you know you can sync Nike Run Club data to Strava to get an even better experience when performing your workouts?
In this article, we will give you step by step process on how to sync Nike Run Club to Strava.
Why Sync Nike Run Club to Strava?
Most athletes have these two apps on their phones. Strava is mainly used for cycling while Nike run club is used for running.
Using these two apps simultaneously is difficult because you have to move from one app to another every minute to check crucial data.
When you sync Nike Run Club to Strava, you will have an easy time performing your workout because you can get data from both apps. Syncing these two workout apps will also make it easy to export data from one app to another.
How to Sync Nike Run Club to Strava (Step By Step)
Note that there is no official sync service between Nike Run Club and Strava. Luckily, there are a few third-party apps that allow you to sync Strava and NRC. In our case, we will use the n+ exporter.
Here is How to Sync:
Step 1: Open n+exporter your Web browser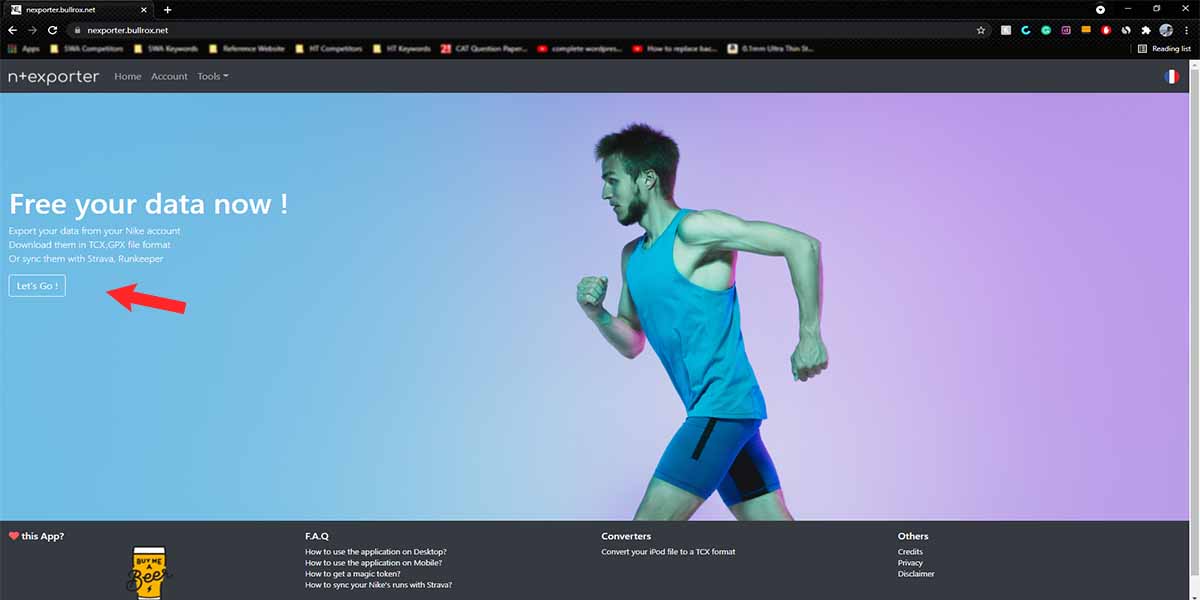 Visit n+exporter by clicking this link https://nexporter.bullrox.net/, then tap the 'Let's go' button.
Step 2: Install the Extension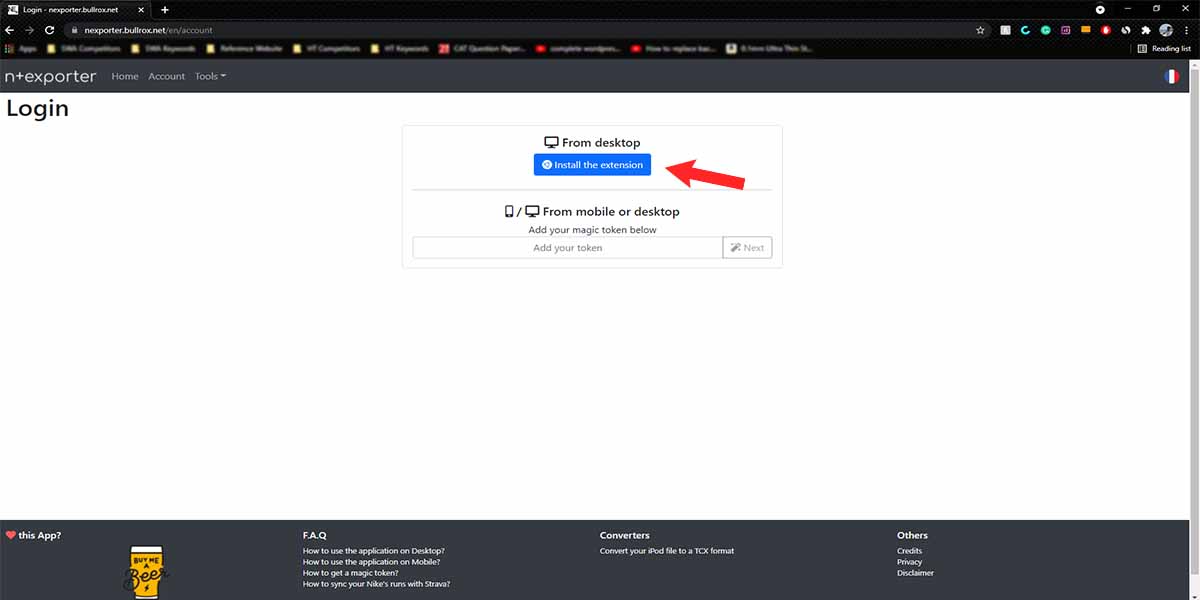 The next is to install and add the n+exporter chrome extension.
Step 3: Connect with your Nike Account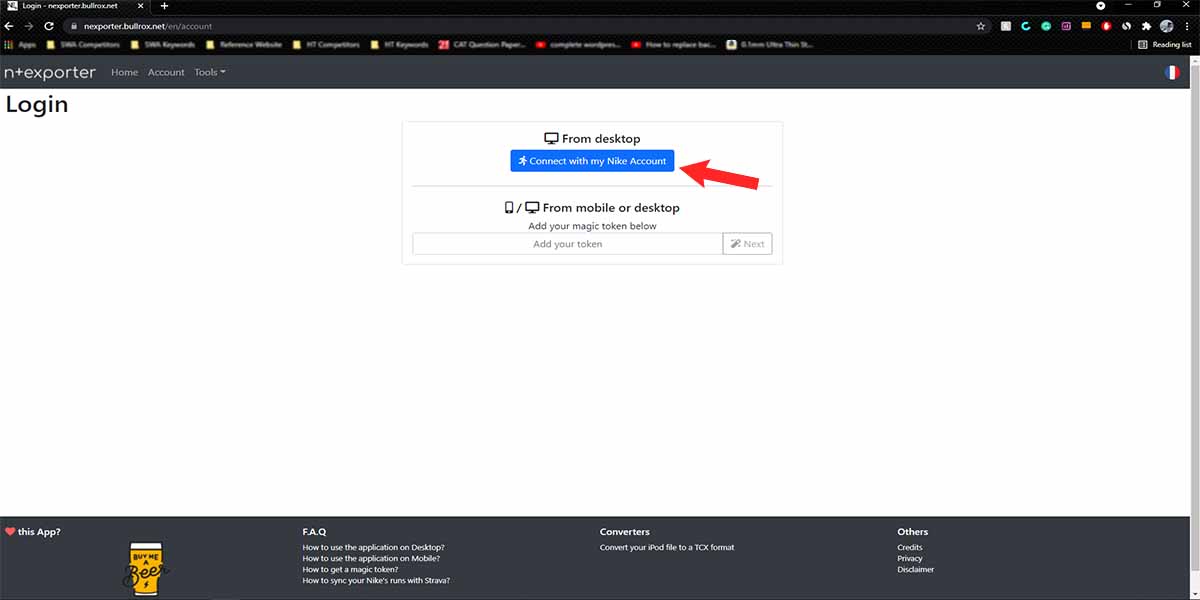 After installing the extension, tap on the 'Connect with my Nike Account' It will lead you to the Nike login page where you have to enter your Nike run club details (Email and Password).
If you don't have an account, create one by clicking the 'Sign-In' button. If somehow you've forgotten your password, you can click the forget password button so that a link will be sent to your email for a password reset.
Step 4: Get the Magic Token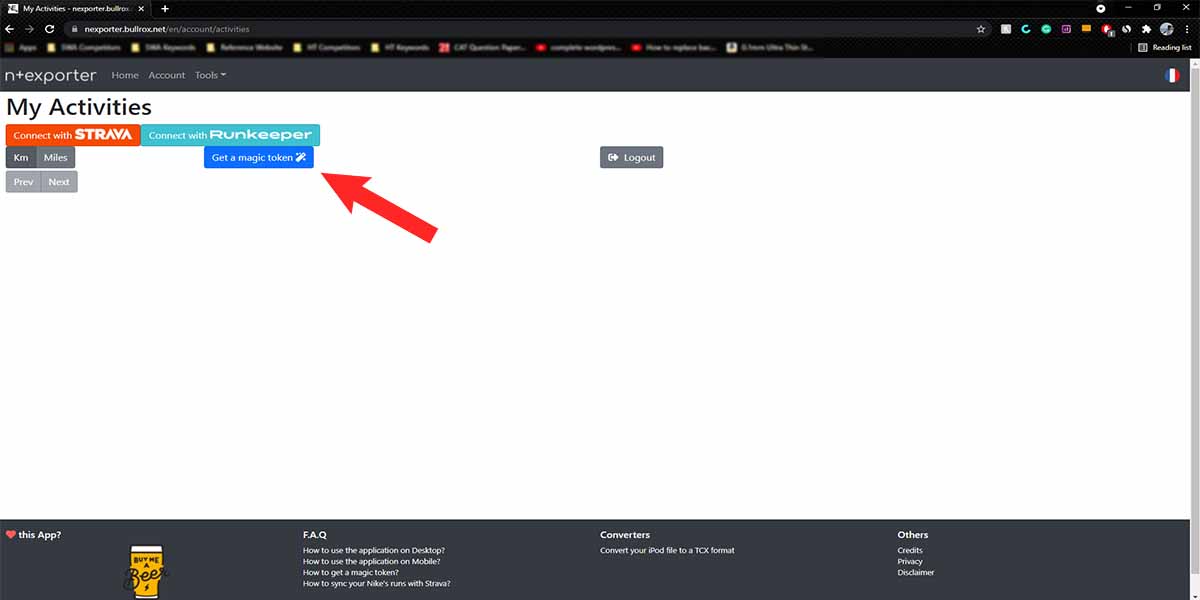 Once you've logged in to your Nike run club account, you will have access to all your Nike run club data.
It will automatically redirect you to the n+exporter dashboard, where you can get your magic token to sync your data. Tap on the 'Get a Magic Token' then copy that code.
Step 5: Enter your Token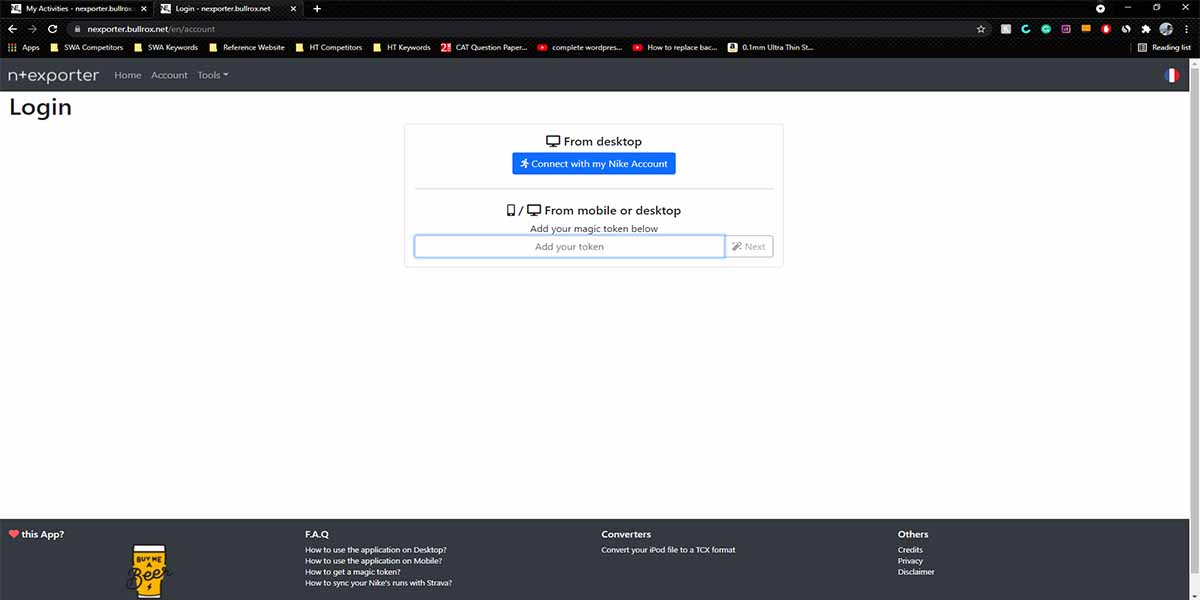 Once you have copied that code, tap on 'Logout' and head back to the login page. Paste that code there, then enter your registered email id, and it will redirect you to the dashboard again.
You can sync either TCX or GPX files. However, it is recommended test you sync GPX files because they tend to work well with Strava. The file is light and does not use a lot of data. Uploading it is also simple.
Step 6: Tap on Connect with Strava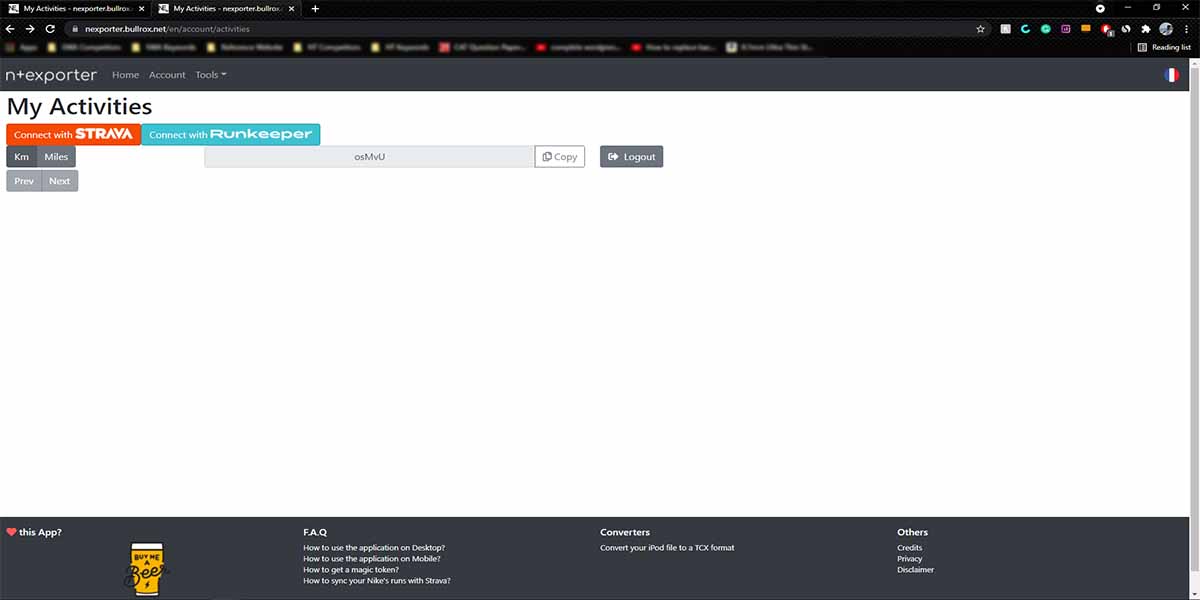 Click on the 'Connect with Strava' icon on the upper right side. Then you will be asked to enter your details (Email and password). After that, it will sync the two apps, choose upload activity, then choose the file. That's it, your data from the Nike Run Club will be synchronized to Strava.
Step 7: It's Done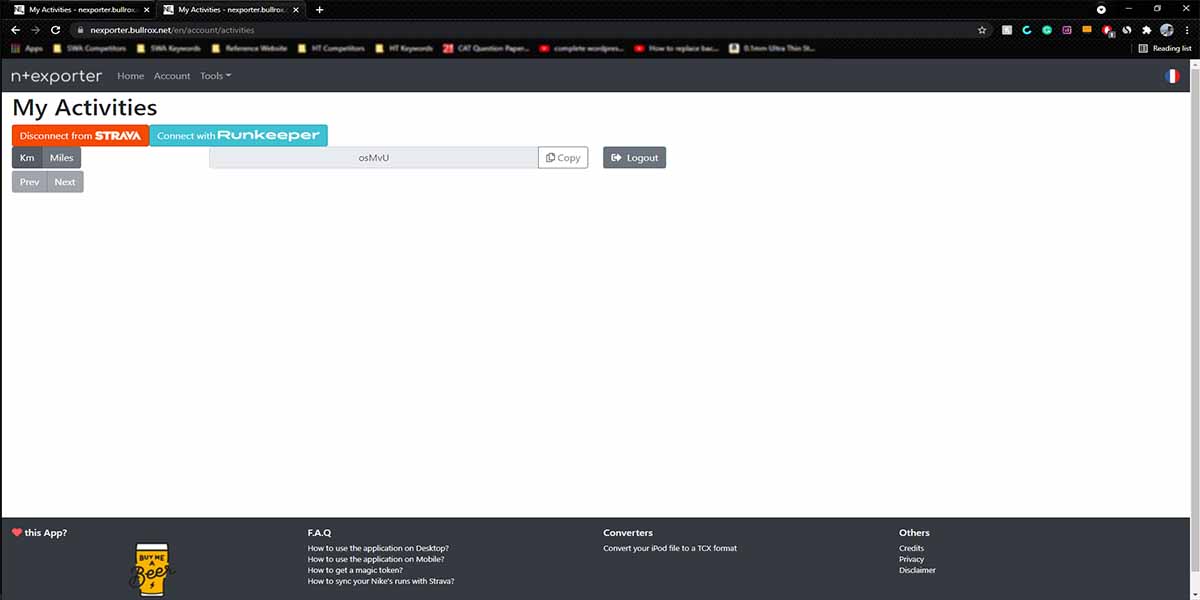 Once you're done, log out on your Nike run club app then you use your Strava app to check your synchronized data.
Other Apps to Sync Nike Run Club to Strava
SyncMyTracks
SyncMyTracks is not a free app, meaning you will be required to pay a small fee to use it. You can install this application alongside Nike Run Club. Once the installation process is complete, you need to provide your Nike run club login to SycnMy Tracks.
Once you complete your run, data will be collected by SycnMyTracks automatically and exported to Strava. That's it.
SycnMyTracks is not a perfect app, meaning you will sometimes have a problem syncing it with Strava but it works fine most of the time
Rungap
Rungap is ideal for people who are using Apple Watch or iPhone with a Nike Run Club. It is more polished meaning it operates more smoothly than SycnMyTracks but the two apps operate the same.
You need to log on to your Nike run club via Rungap and complete your run. Once you complete, Rungap will export the data automatically to Strava. The reason why Rungap is very popular is that it is reliable, easy to use and it is also free.