A budget smartwatch is a good choice for people who wants to experience the benefits of owning a smartwatch. Currently, there are few smartwatches on the market that provide all the essential features one would love to have on a budget.
Kospet is ready to outrank all current budget-friendly smartwatches in the market.
Kospet, a leading smartwatch-making company is introducing a budget killer smartwatch, the KOSPET Tank M1. It is going for a world premiere on 10th February 2022, and this is the prime time for you to experience this budget killer smartwatch on your wrist.
[HIGHLIGHTS]
Impressive Battery Life: With Kospet Tank M1's 380mAH battery, experience a longer battery life of 15 days on usage and over 50 days of standby time.
Impressive Heart Rate Accuracy: The new HRS3690 heart rate sensor gives you the accurate information closer to Apple & Huawei watches.
Complete Waterproof: With a rating of 5ATM IP69K, the watch can easily survive under conditions like swimming, rain, splashes, etc.
Shock & Dust Resistant: The Kospet Tank passed the test where it survived repeated rolling by cars over 2 tons. And also resist dust in mining environment.
Kospet Tank M1 Global Launch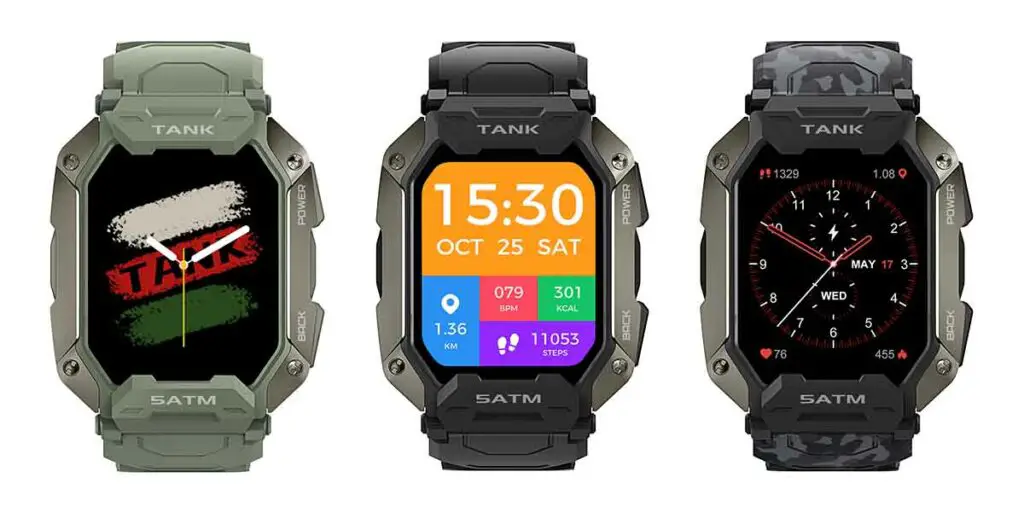 A global launch of Kospet's Tank M1 will take place from 10th February – 10th March 2022. You can claim an additional 10% discount on the product's retail price ($54.99) by using the coupon code KOSPETTM01. As part of the global launch, you'll also receive a special offer of 10% off and a free watch strap. Visit Official Website for More Details.
Kospet Tank M1 Smartwatch Features
Ruggedness is the number one selling point of the Kospet Tank M1, which makes it stand out from other smartwatches on the market. It features 5ATM IP69K waterproofing, Military Standard Certification, 380 mAH battery (longer battery life), 24 sports modes, and more that make it suitable for outdoor dwellers who spend more time doing outdoor activities.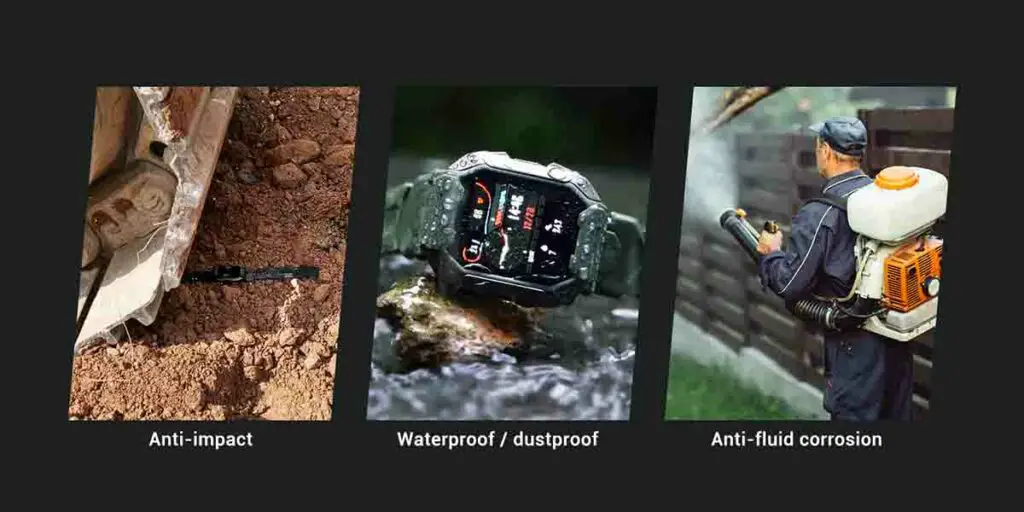 For durability, the Kospet Tank M1 uses a special composite material with a metal shell so that it can withstand the crushing weight of a 5 tons truck. With a 5 ATM IP69K waterproof rating, the watch protects against the ingress of dust and high temperature, high-pressure water. In addition, the watch is manufactured with special materials to resist corrosion when exposed to common fluids like gasoline, insecticides, and disinfectants.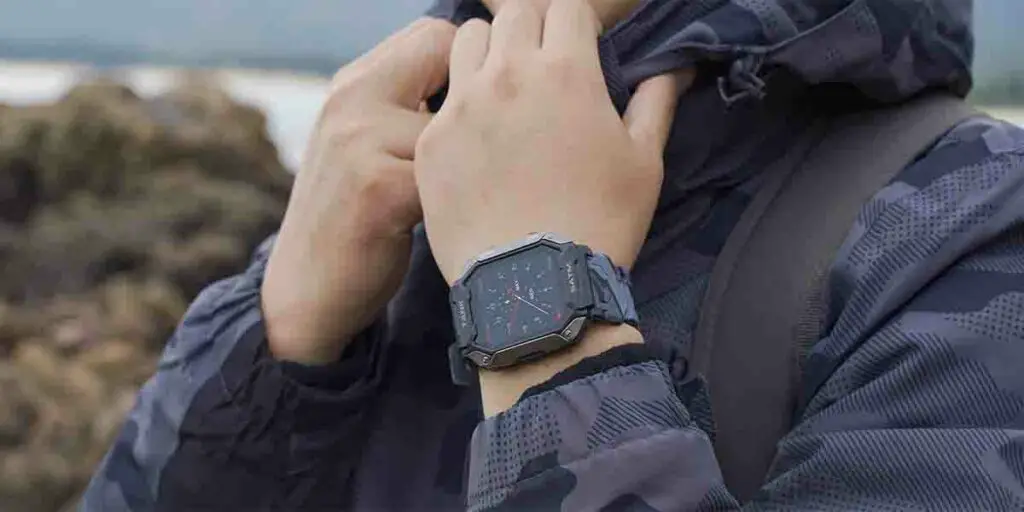 The Kospet Tank M1 also welcomes sports and fitness enthusiasts. It supports 24 sports modes for tracking individual sports like cycling, running, swimming, hiking, basketball, badminton, and more. Also, it records your all-day activities such as steps, distance, calories burned, and active minutes, which can be viewed from the phone app for detailed insights.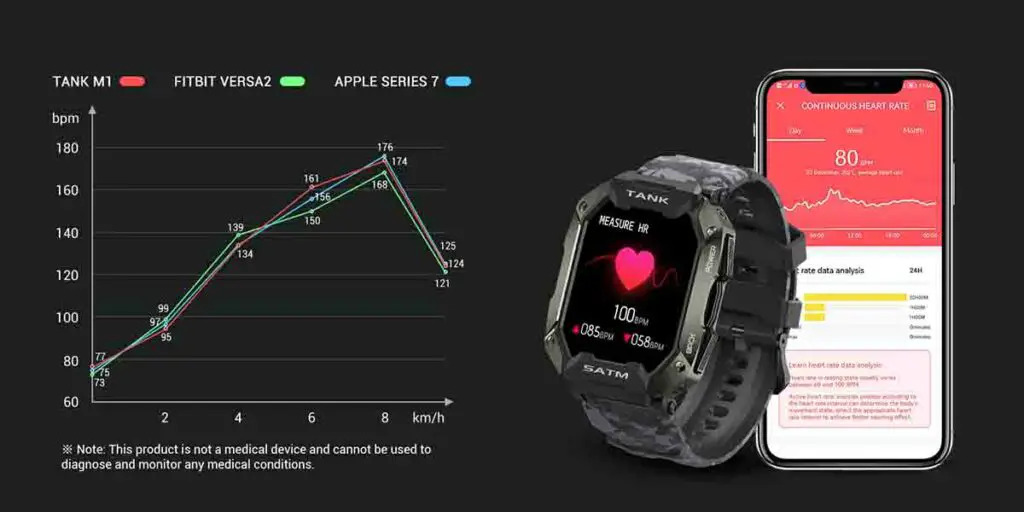 Health-conscious individuals will appreciate the Kospet Tank M1, which has been upgraded with sensors that track heart rate, blood oxygen, blood pressure, and sleeps accurately. The Tank M1 can also record real-time heart rate and blood pressure data and sync them with its official app.
The device includes a protection saturation test which lets users protect themselves by observing their blood oxygen level in real-time. It is a great way to prevent damage from over-exercising.
| | |
| --- | --- |
| Specification | Description |
| Waterproof | 5ATM&IP69K waterproof, and obtained IP69K certification |
| Shock resist | The watch can withstand repeated rolling by cars over 2 tons. |
| Dust resist | Passed the dust test and is suitable for the mining environment. |
| Battery life | 380mAh big battery, standby time above 50 days, daily using time above 15 days |
| Heart Rate Sensor | The latest HRS3690 heart rate sensor, the accuracy of the heart rate test is comparable to that of Apple and Huawei |
| UI | Newly designed dynamic UI, support split-screen display |
| Display | 1.72-inch clear display, resolution 280*320, give you a better visual experience |
Conclusion
Kospet has managed to provide the best on their Tank M1. We can bet on the fact that no other smartwatch-making companies offer a rugged watch with the most amazing features in it. You're getting a 380 mAH battery that reduces the frequency of charging your watch. Also, Kospet has done great work in providing the best durability. At present, if you're in search of the best smartwatch under 50-60 bucks, then you can blindly bet on the new Kospet tank M1.