Are you looking for the best Apple Watch Widgets? Widgets are a great way to access information without having to open an app. They can be customized, and they provide the user with the most relevant information at that time.
Whether you got a brand new Apple Watch Series 7 or if you are rocking an older version of the Apple Watch you don't need to worry because these widgets are in-built on almost all the Apple Watches ranging from Series 1 to Series 7 including the Apple Watch SE.
The fact that the App Watch itself has a bunch of inbuilt widgets so you don't need to rely on the App Store for installing these. Here's the list of best widgets available on your Apple Watch.
8 Best Apple Watch Widgets to Make Life Easier
Noise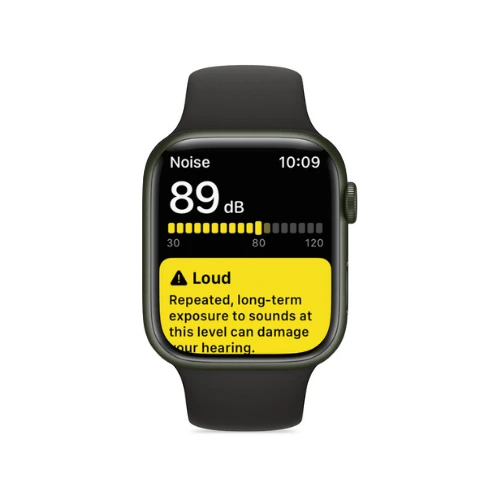 The Noise is a useful widget that measures the ambient sound levels in your environment using the microphone and duration of exposure.
When the Apple Watch detects that the decibel level has risen to a point where hearing could be affected, it can notify you with a tap on the wrist. It is one of the most useful widgets as it helps to protect your ears and hearing ability in the long run.
Here's how to set up the Noise app:
Open the Noise app on your Apple Watch.
Tap Enable to turn on monitoring.
To measure the environmental noise around you in the future, open the Noise app or use the Noise complication.
Available on Apple Watch SE and Apple Watch Series 4 and later.
Find People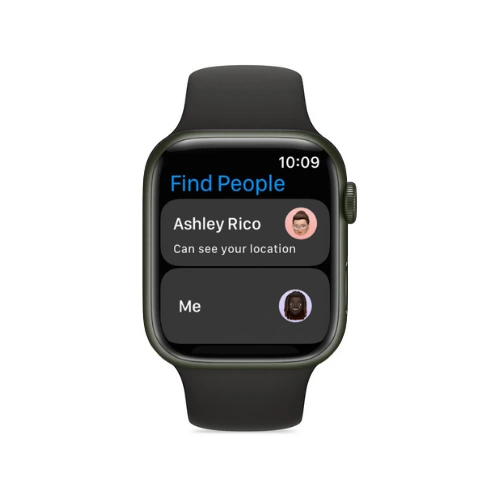 You can use Find People to find people you care about and share your location with them.
People who use iPhone, iPad, iPod touch, Apple Watch SE, or Apple Watch Series 3 or later can share their locations with you appear on a map, so you can quickly see where they are. It shows the exact location of your friends and helps you to easily reach them through Apple maps.
How to Add a friend:
Open the Find People app 

on your Apple Watch.

Tap Share My Location.
Tap the Dictation, Contacts, or Keypad button to choose a friend.
Select an email address or phone number.
Choose how long to share your location —for one hour, until the end of the day, or indefinitely.
Available on Apple Watch SE, or Apple Watch Series 3 or later.
Walkie-Talkie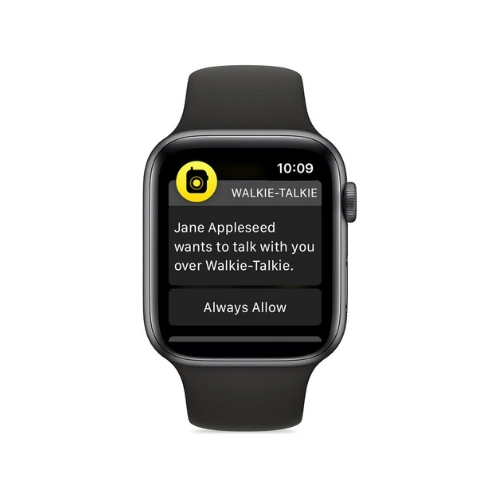 Walkie-Talkie is a useful widget that lets you talk with your friends who own an apple watch directly from your Apple Watch to your friend's Apple Watch.
For this to work without having your phone connected to your Apple Watch, you need to have the cellular version otherwise you need to carry your iPhone to use this widget.
How to add friends to the Walkie-Talkie:
Open the Walkie-Talkie app on your Apple Watch.
Tap Add Friends, then choose a contact. 
Wait for your friend to accept the invitation.
Note: Your friend's contact card stays gray until they accept your invitation. Once they accept, their contact card turns yellow and you can talk instantly.
Must Read | How to Enable and Use the Apple Watch Walkie-Talkie Feature
Shortcuts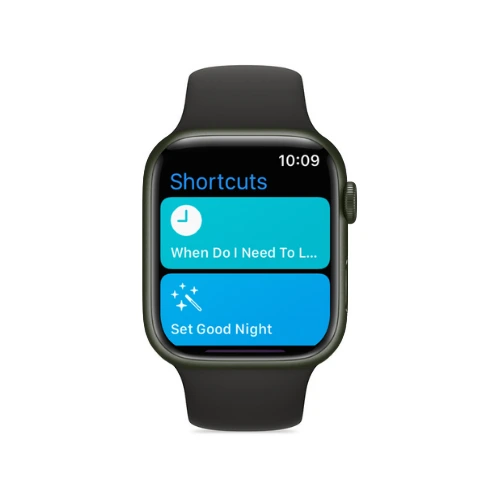 The Shortcuts app helps you to trigger automated actions that you can easily perform with a single tap. Using the Shortcuts app on your iPhone, you can create shortcuts to access home directions, make a top 25 playlist, and more.
You can add them as watch face complications or run them directly from the Shortcuts app on your iPhone.
Here's how to add a shortcut complication:
Touch and hold the watch face, then tap Edit.
Swipe left to the Complications screen, then tap a complication.
Scroll to Shortcuts, then choose a shortcut.
Voice Memo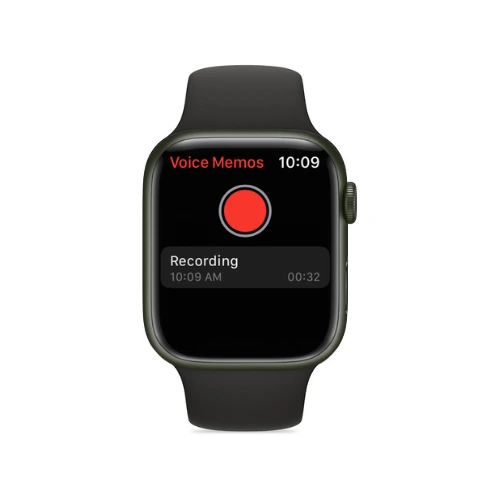 Voice Memo is an app that lets you record and listen to your voice notes on the go.
The voice memos you record on your Apple Watch automatically sync to your Mac, iPad, and any iOS devices where you're signed in with the same Apple ID. For those who need to remember something but do not have access to a keyboard, it can be very useful.
Here's how to record a voice memo:
Open the Voice Memos app on your Apple Watch.
Tap the 🔴 button
Tap the red square button to end the recording.
To play a voice memo, Open the Voice Memos app on your Apple Watch. Tap a recording on the Voice Memos screen, then tap the play button to play it. To delete the recording, tap the three dots, then select Delete.
Compass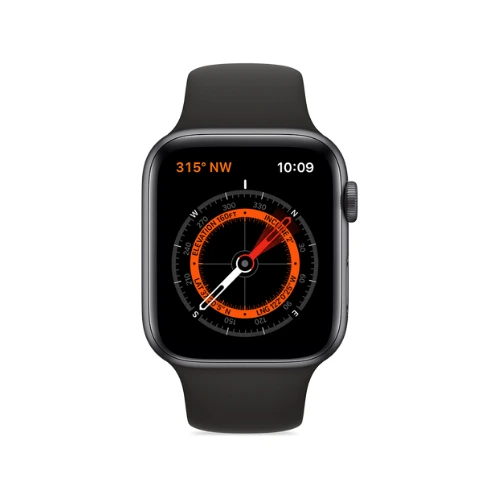 In the Compass app, you can see the direction your Apple Watch is pointing towards, your current location, and the level of elevation. Compass requests permission to access your location the first time you open it. Tap While Using the App to grant access.
Normally, your Apple Watch uses magnetic north as its compass. To change it to true north, open the Settings app on your Apple Watch and tap Compass. Then turn on Use True North.
Available on Apple Watch Series 5 and later, and Apple Watch SE.
Shazam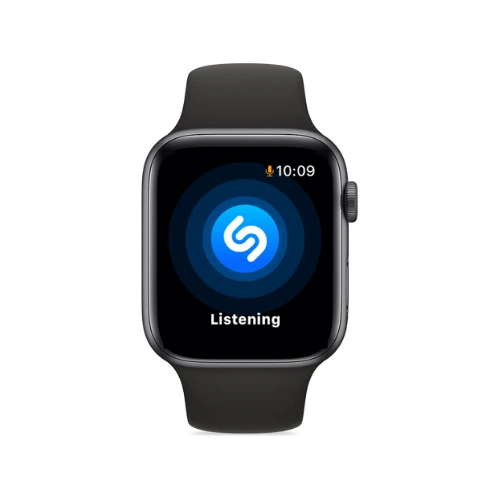 Shazam helps you to identify any song playing in the background with just a single tap. The app is very straightforward. After opening the app click on the Shazam button to start identifying the song.
To use the Shazam app, Open the Shazam app on Apple Watch. Tap the Shazam button; this will identify the song and save it. You can then Swipe up (or turn the Digital Crown) to see your recent Shazams.
Weather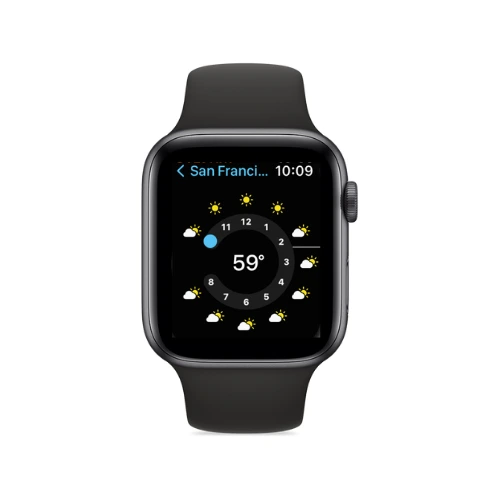 The default weather app is extensive and feature-packed in the Apple Watch.
You can easily see the weather by saying something like "Siri! What's tomorrow's forecast for New York?" You can see the temperature, air quality, UV index, current conditions for the day, and a 10-day forecast. On tapping the display, you can cycle through hourly forecasts of rain, conditions, or temperature.
Let's Explore Some Apps For Apple Watch