When it comes to increasing productivity, the Apple Watch is the most convenient device for a student.
The official App Store has a wide variety of apps that can be beneficial for a student to stay organized. From solving maths equations to organizing tasks is possible with an Apple Watch.
All you need is to install some free apps.
In this blog post, I have listed some of the apps that you can install on your Apple Watch, along with some useful tricks to know as a student.
Get your Apple Watch Ready!
Must Read
Best Apple Watch Apps for Students
TimeTable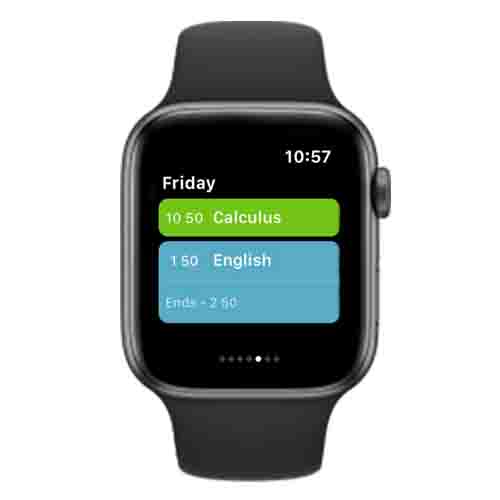 Whether you study at school, college, or university, the TimeTable is a perfect application that lets you brilliantly add your week's schedule. The user interface is filled with colors, which look beautiful on the screen. The app lets you keep track of your assignments with a built-in task list. This task list can keep your college assignment organized manner by dividing it into categories. Therefore, having this app makes it convenient to manage the schedule.
Price – Free/Paid
Paid Features – Onscreen class notifications, task reminders, and export timetables.
MyHomework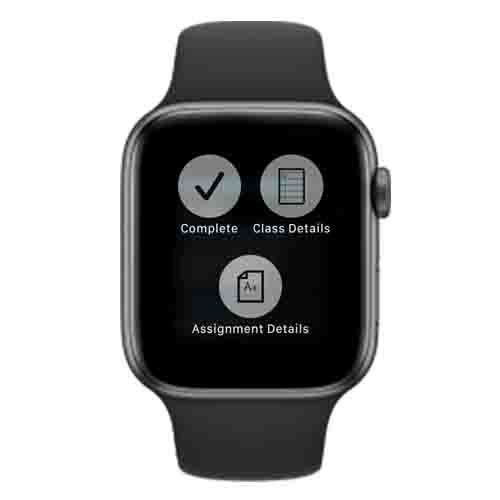 MyHomework is one of the best student planners available on the app store. This app lets you add homework in an organized way. You need to open the iPhone version of this app to add the assignments, tasks, and study reminders. Then from the wrist, you can keep track of them.
This app is extremely useful as it sends reminders to complete the homework; so you're never going to miss one out. However, using this feature requires creating a myHomework account.
Price – Free (Include in-app purchases)
The Calculator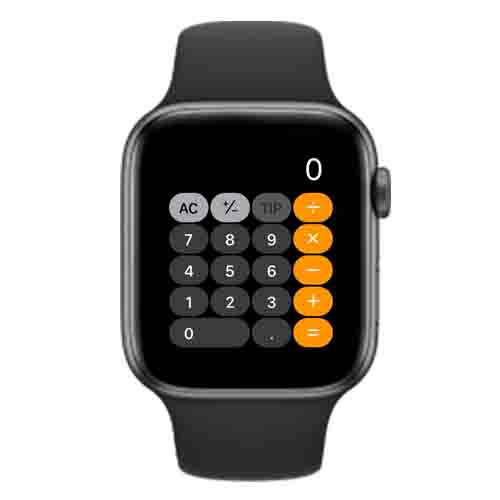 It isn't always reliable to depend on a smartphone for the calculation. A calculator app is quite convenient to use and available at your fingertips to calculate complicated equations. As a student, you should have the Calculator app installed on your Apple Watch. The best part of this app; it includes both a basic and scientific calculator to solve complex math equations.
With over 70+ customizable themes, you can change the way this app looks. It allows storing, copies, and sharing calculations. Overall, it's a must-have app for every student using an Apple Watch.
Price – Free (Include in-app purchases)
iStudiez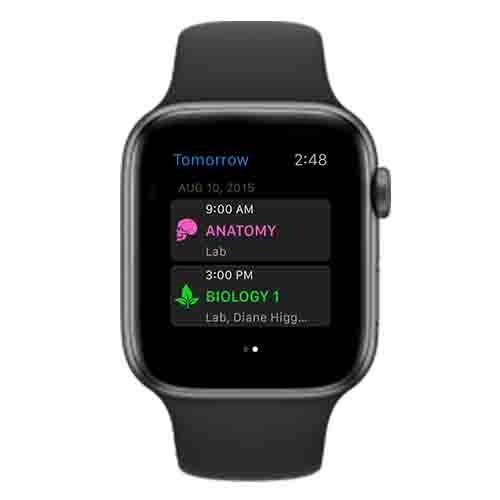 iStudiez is pretty much similar to the MyHomework app. It lets you organize your schedule, look into your assignments, and stay updated with every detail of upcoming events and assignments. You can also calculate the GPA of your semester and store it on your record. Besides, teachers can use the iStudiez app to track down all the courses & classes, so you can recommend it to your teachers if they own an Apple Watch.
Price – Free/Paid
Paid Features – Unlocks Cloud Sync support.
Countdown Star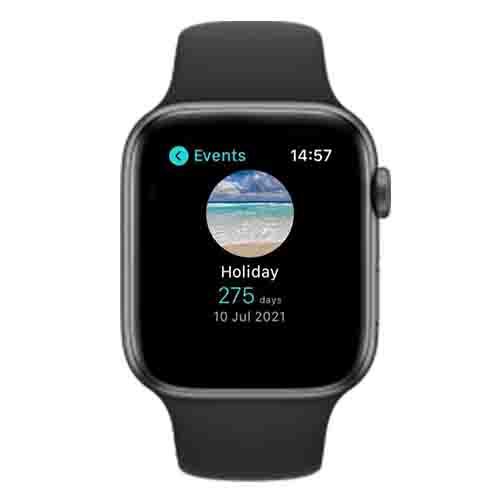 Do you have an upcoming event at your school, college, or university not to be missed? Countdown Star is a great Apple Watch app that lets you countdown to an upcoming event. Once the event is set up, this app shows the remaining days for the event to arrive. Therefore, whether you want to count the days remaining for a vacation or don't want to miss out friend's birthday, the Countdown Star is going to help.
Price – Free/Paid
Paid Features – Does not contain ads.
FlashCards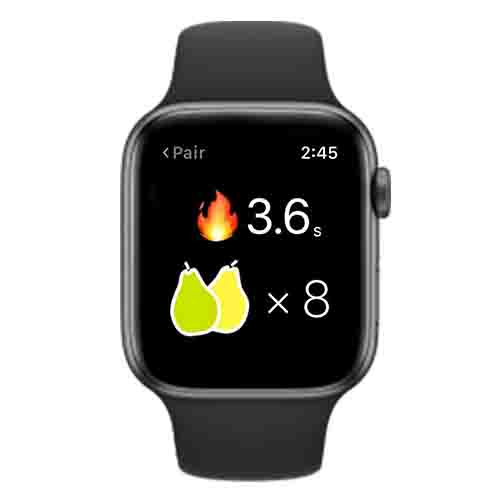 We know studying sometimes gets boring. To deal with this, the FlashCard app lets you study with fun on the go. You get two options, either create your own flashcards from your iPhone or download available templates already created by experts.
It includes games such as Quiz, True/False, Flappy, Ninja, and more that make studying more exciting. There are also 6 in-built keyboards for rich text formatting, chemistry symbols, maths symbols, and more. Overall, a great Apple Watch app that makes studying fun & exciting.
For teachers, the FlashCard has a fully working-class management system, leaderboards, games, students' folders for personalized learning, printable reports, statistics, etc.
MyFitnessPal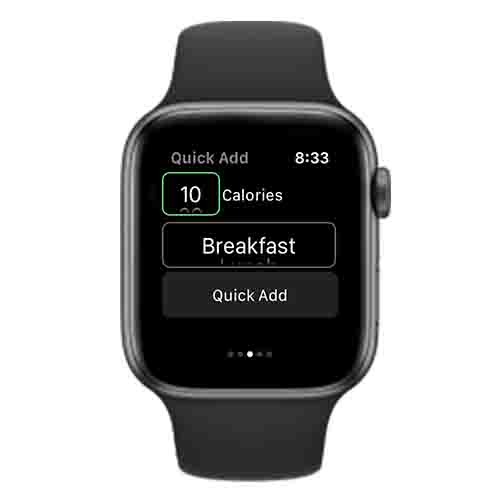 As a Student, being unfit and unhealthy can make one lose confidence. And you don't want to be always eating junk. Therefore, acknowledging your health is more important. MyFitnessPal app is useful in changing eating habits, diet planning, weight tracking, and more.
This app calculates the calories intake and burned from exercise. It lets you know how many calories you have left to eat for the day. If you stick within your calorie limits, you should achieve the weight loss you're looking for. Besides calories, it tracks other nutrients including fat, protein, carbs, sugar, fiber, cholesterol, vitamins, and more.
Using the MyFitnessPal app is fun; you can set goals and complete them, connect with friends & share accomplishments, join the community to take part in active forums, and more.
Merriam Webster Dictionary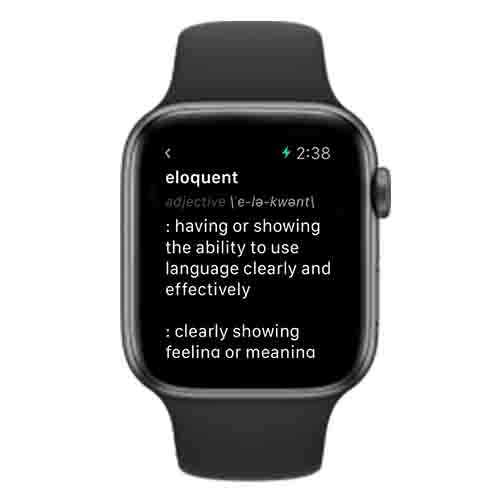 A dictionary app is a handy tool for getting word definitions or spellings. Carrying physical books everywhere around isn't reliable. The Merriam-Webster dictionary app enables to have a library of words on the wrist. There are quizzes to test your vocabulary skills & learn new words in a fun way. Internet connection won't be an issue as it supports the offline access feature.
With the help of voice search, look for any word without having to spell. Besides, it shows quick definitions, audio pronunciations, word of the day, example sentences, etc. Therefore, a must-have app for every student using an Apple Watch.
Price – Free/Paid
Paid Features – Remove ads
3 Bonus Apple Watch Tips & Tricks for Students
Set up Silent Alarms
If you're in college, probably you must be living with somebody. Setting alarms on the phone can disturb your roommate. And you don't want to be ruining your roommate's morning with a loud noise.
I will recommend using your Apple Watch to set up Alarms instead of setting it on your phone. The Apple watch has silent alarms, so it will wake you up by vibrating on the wrist.
Steps to set up alarms on silent Apple Watch: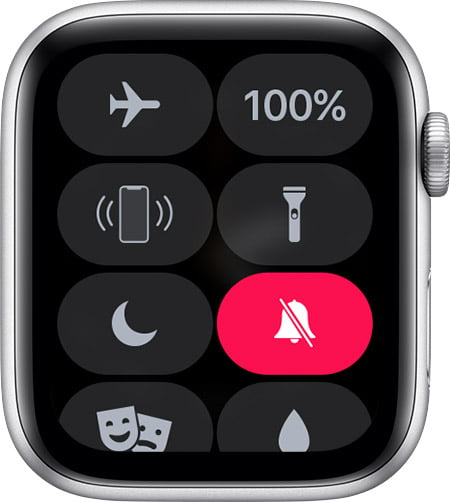 To set up silent alarms on your apple watch, open the notification panel & turn on the silent mode. Another way to do this is via the Watch app on iPhone.
Open the Watch app on your iPhone.
Go to the 'My Watch' tab
Select 'Sound & Haptics' option.
Enable the silent mode.
Get Notifications
On-screen Notifications are useful, especially when you're in a class. If you are getting text messages or calls on your phone, it's not possible to take out the phone from your pocket. That's why notifications are a wonderful way to get notified of what's going. Easily get information related to who's calling & texting.
To enable notifications follow these steps:
First, pair the Apple Watch with your iPhone.
Open the Apple Watch app on your iPhone.
Tap My Watch, then tap Notifications.
Then it shows up an interface to customize how some apps display notifications (Options include allow notifications, send to the notification center, Turn off notifications).
On the watch, access notification preference by swiping the screen left and tapping three dots. After this, you will be able to customize if you want to deliver the message quietly or permanently disable it.
Ask SIRI
The Apple Watch is powered by its official voice assistant called SIRI. The voice assistant SIRI is useful for navigating and performing various tasks. It is beneficial for students as it simplifies different tasks with the command of a voice.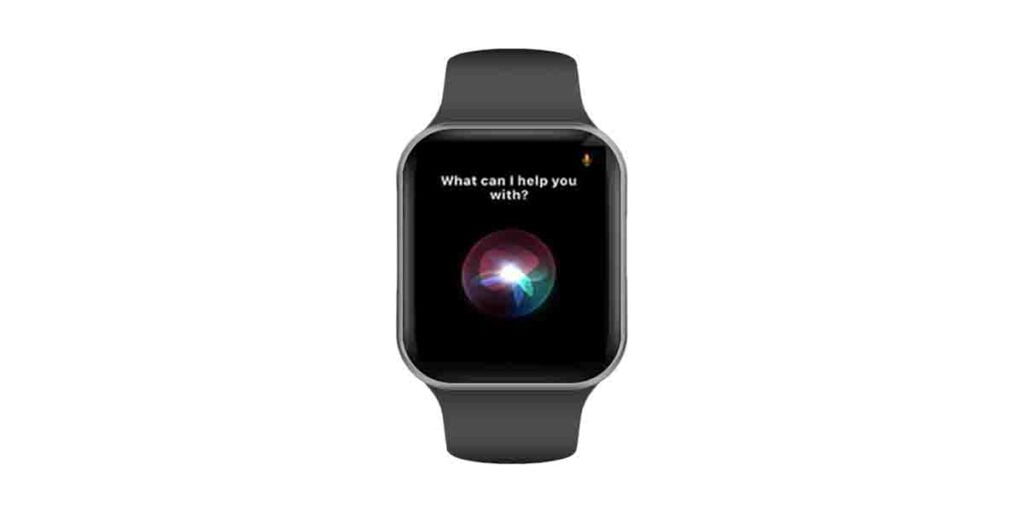 For instance, you can set reminders to email your teacher, make calls with the command of a voice, play a song, perform calculations, create events, get the weather forecasts, activate DND, and more. Overall, it simplifies several tasks with the command of a voice.