Do you want to know how to connect Amazfit to Strava? Amazfit watches need the Zepp app (formerly known as Amazfit) to connect it with Strava. The Zepp application is available for both Android and iOS smartphones, so the process of connecting is the same as both. Before that, let's be clear on the frequently asked questions.
Can You Sync Activities Recorded in Amazfit Watches to Strava?
The simple answer is Yes. The Activities recorded in your Amazfit watches can be easily synced using the official Zepp Application. Whether you are swimming, biking, running, cycling, hiking, or doing any of those kinds of activities, you can get to sync it with Strava.
Which Amazfit Watches are Compatible?
The process is the same for almost every Amazfit series. No matter what Amazfit watch you own, it is going to be the same for all. Any series including Amazfit GTS, Bip, GTR, Verge, and Pace will work fine.
How to Step Up & Connect Amazfit to Strava (5 Steps)
Prerequisite

There is one prerequisite you need to check before diving in on connecting your Amazfit smartwatch with the Strava application.
Make sure you have installed & set up the Zepp application first because connecting to Strava app mainly requires the Zepp application. Download and Setup for iOS & Android.
Step 1 – Open the Zepp app and select "Profile" option from the bottom navigation bar.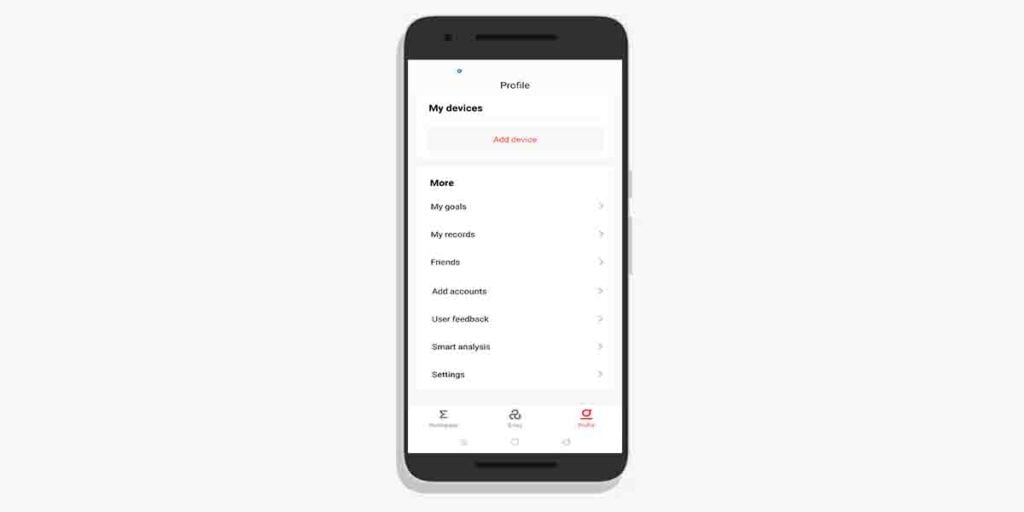 Step 2 – Tap on "Add Accounts". You will see four third-party apps including WeChat, Google Fit, Relive, and Strava. Out of all, select Strava.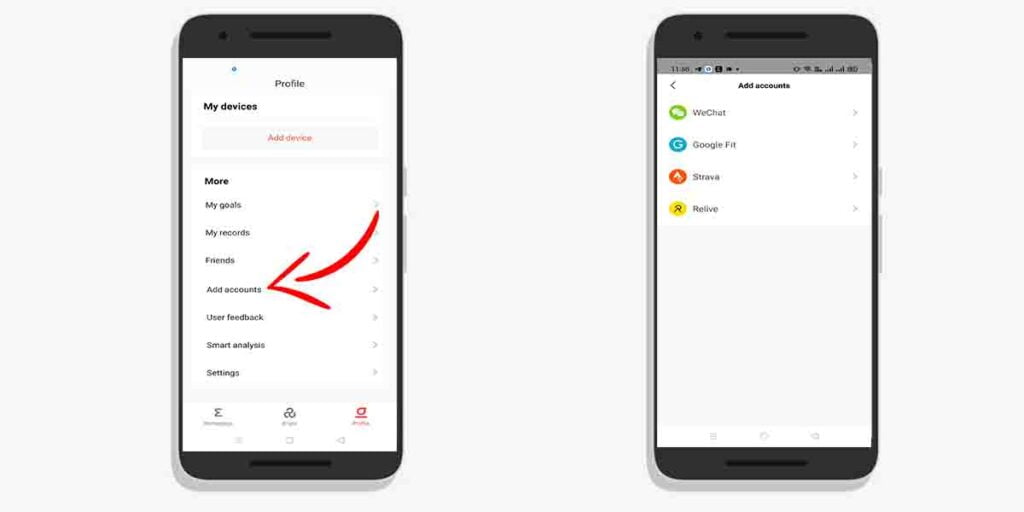 Step 3 – On the next page, it will prompt you to Log in using your Strava account. If don't have an account already, then Sign Up for a New Strava Account.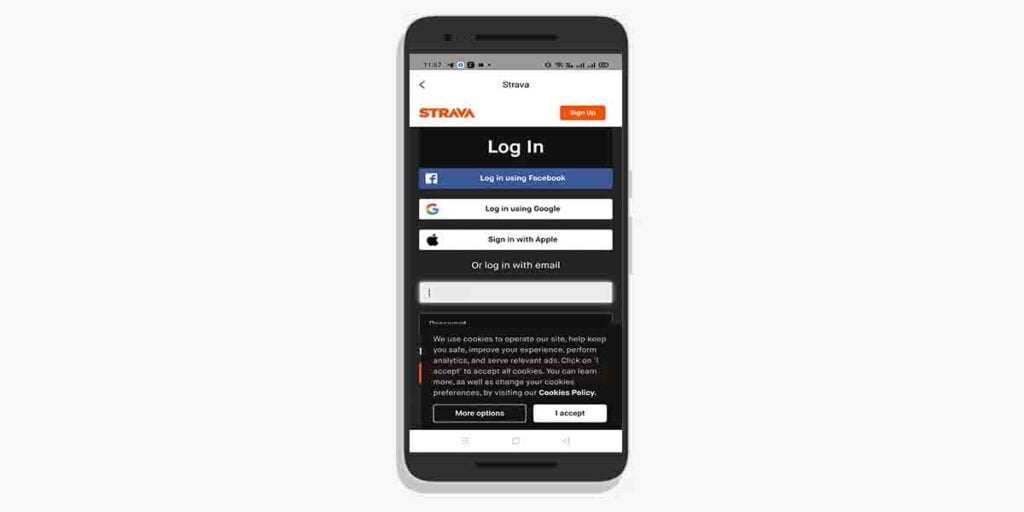 Step 4 – Once you sign in, it will ask you to Authorize. Make sure you have a checkmark on "Upload your activities from Zepp to Strava" and then tap on Authorize.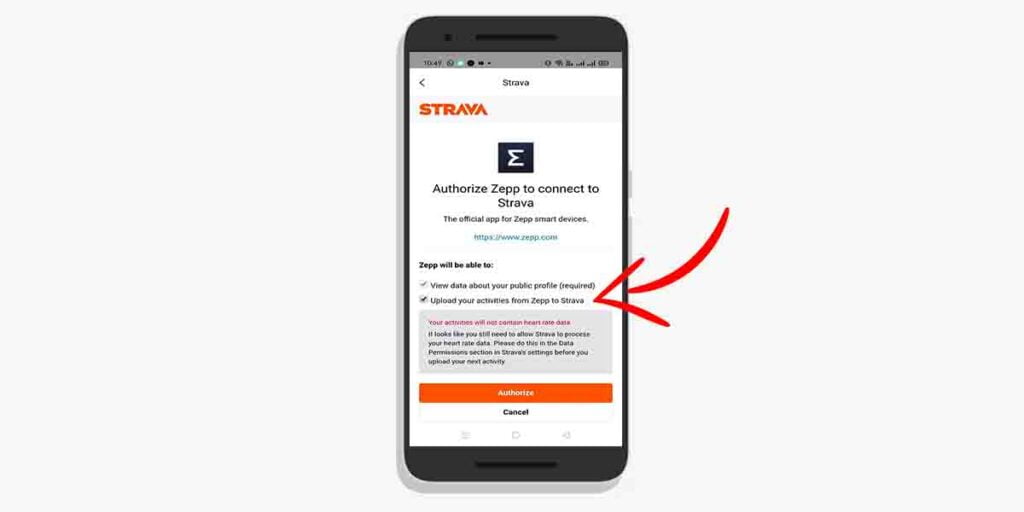 Step 5 – After this, you have been authorized. And your device is ready to automatically sync all Amazfit watch activity data to the Strava App.
How to fix Amazfit Strava Sync Problem?
Sometimes you might face sync issues on your Amazfit and Strava. Mostly, the activity recorded on your Amazfit watch doesn't appear on the Strava app. To fix this, try the few troubleshooting methods listed.
Method 1: Unauthorize (Log out) the Strava from the Zepp app and try reauthorizing it with the above procedure. If that doesn't work uninstall the Zepp app completely and repeat the procedure.
Method 2: Turn off your smartphone and then back on again. See if the issue fixes.
Method 3: Look for internet connectivity. Make sure you are in a good data coverage area.
Method 4: Try recording a new activity, saving, and uploading that activity to see if it pushes any missing or pending uploads to your account.
Method 5: Long press on the Strava app > go to App info > Force stop & clear the data.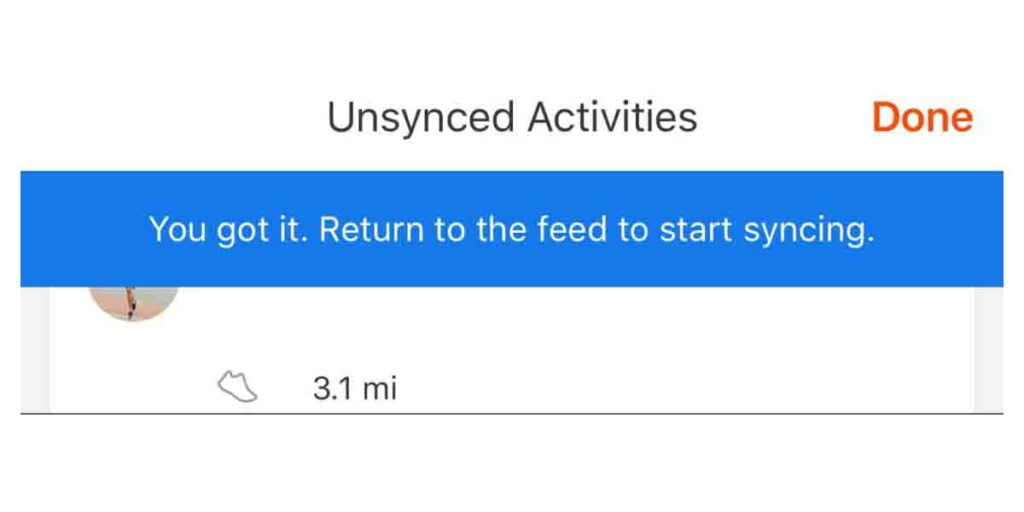 What if that doesn't work? If you are still having the problem, your phone will show "Unscynced activities" on the feed. Tap on Sync to try again.
Recommended Posts. Check out: