Every Apple Watch users enjoy its versatility to set up and track their workout goals and progress conveniently and effortlessly.
Because the Apple Health app is hosted by the Apple Watch device and can integrate with third-party fitness apps like MyFitnessPal and provide almost accurate fitness data.
However, if you are or want to use MyFitnessPal to track your workout activities and goals you must sync your Apple Watch to the MyFitnessPal app and Apple Health ecosystem.
Syncing Apple Watch to MyFitnessPal is a pretty straightforward process we are going to help you understand how to do it. But before we jump into the subject make sure you download the MyFitnessPal app from Apple Store and install it.
How to Install the MyFitnessPal Apple Watch App?
Before syncing Apple watch to the MyFitnessPal app make sure you install the MyFitnessPal on your Apple Watch app. But before downloading turn on the auto-install option in your Apple Watch app for the MyFitnessPal app to install automatically after downloading it.
It may take up a few minutes app for it to appear in the list of your Watch apps; therefore, you should be patient. If the auto-install option is off, you can also install the MyFitnessPal app manually from your phone to the Apple Watch.
First, launch the Apple Watch app on your phone, and then near the bottom of the "My Watch" page an option to manually install the MyFitnessPal app will show up.
How to Sync Apple Watch to MyFitnessPal?
Because MyFitnessPal is a third-party app it cannot read and write data without syncing it to Apple Health in your Apple Watch.
Syncing Apple Watch to MyFitnessPal app enables permission from Apple Health to allow the MyFitnessPal app to read and write data to Apple Health.
Below is a step-by-step guide that will walk you through how to sync Apple Watch to the MyFitnessPal app:
Step 1: Navigate to the MyFitnessPal app on your iPhone and open it. Tap the More tab option (three dots).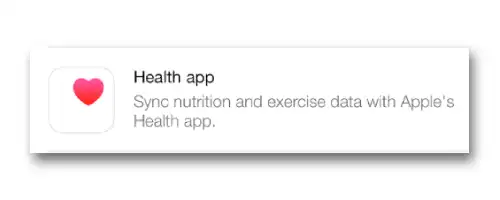 Step 2: Scroll down and tap on Apps and Devices.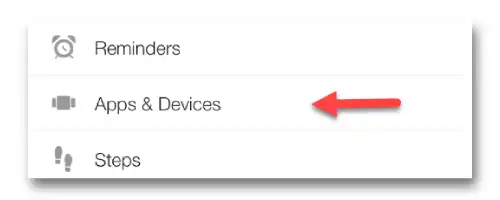 Step 3: After opening Apps and Device, you can either search or scroll down to Apple "Health App" option and open it. Next tap "Settings". It'll give you the option to connect the MyFitnessPal app to Apple Health and control over what data is shared.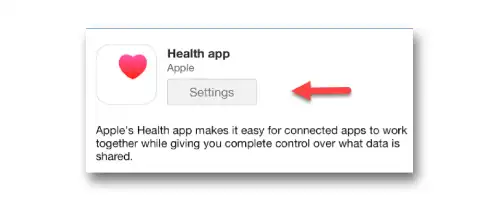 Step 5: When Apple Health opens up, we recommend you Turn All Categories On to allow the MyFitnessPal app to read data.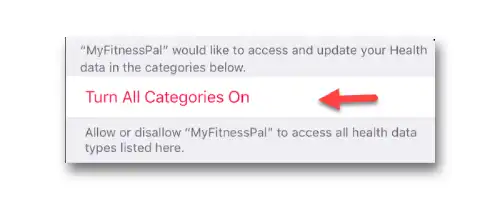 Step 6: Then tap "Allow" at the right corner on top of the page. Also, make sure Workouts is turned to ON so that it syncs your workouts between Apple Health and MyFitnessPal app.
Step 7: Lastly, open up the MyFitnessPal app on your Watch and make sure it displays information about Nutrients, calorie intake, water, and more.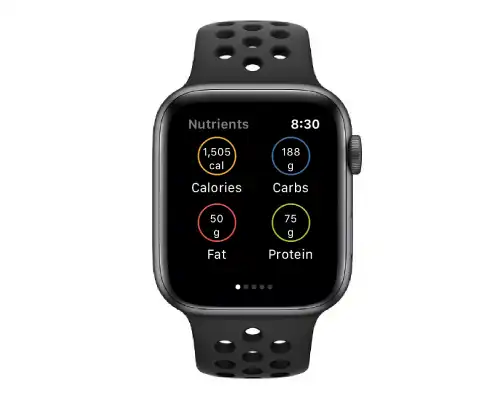 After ensuring everything is set on, try to add a test workout to check and confirm if the data you manually added sync. If it syncs, then all the future information will sync and if it does not, it is advisable to uninstall the MyFitnessPal and reinstall it.
You are done!
Why do Apple Health and MyFitnessPal May not Sync with Each Other?
It's worth noting that, Apple Health will automatically be connected under your connected Apps in MyFitnessPal because it is hosted by your Apple Watch device.
Secondly, do not link multiple MyFitnessPal accounts used in the same app on a single device. Because data from one MyFitnessPal account may overwrite the existing data in Apple Health.
And, if you do, the data might not transfer at all or it may display mingled data in your MyFitnessPal accounts. However, if your MyFitnessPal app does not display workout data it means Apple Health and MyFitnessPal are not syncing with each other.
Then, ask yourself what could be the reason behind it? The Apple Health and MyFitnessPal may not sync because of the following reasons;
Signing in using a different username or linking multiple MyFitnessPal accounts.
Your Apple Watch does not detect the MyFitnessPal app.
You might have forgotten to turn ON the "Allow" toggle after Turning All Categories On.
You did not log your data on Apple Health. For the MyFitnessPal app to work and provide accurate results you must log your data on Apple Health; therefore, make sure you do that.
The battery power might be below 10%. Make sure before the workout that the battery power is enough to sustain you through the workout session.
Failure to upgrade the iOS operating system to the latest version can cause both apps not to sync with each other.
If any of the above reasons aren't causing your Apple Watch not to sync with the MyFitnessPal app, we recommend you uninstall and reinstall the app.
How to Uninstall MyFitnessPal on Apple Watch?
Before you uninstall and reinstall the MyFitnessPal app on your Apple Watch device make sure you sync the previous information.
If you delete the app without syncing the previous information you can lose your data.
For this reason, we recommend you visit www.MyFitnessPal.com. Then, sign in, check your data and you can add any information that is missing or that has not yet synced.
The significance of doing this is to sync your data to the MyFitnessPal app before you uninstall and after you reinstall.
If you do not find your MyFitnessPal account, you may reach out to them for support.
To uninstall the MyFitnessPal app, kindly follow the steps below:
Step 1: Open the MyFitnessPal app, log in, tap the "More" icon on the left of the page and then scroll down to the "Sync" item report.
Step 2: If the sync item reports indicate it hasn't synced recently, we recommend you force a sync by tapping the "Sync" item. This will help you back up the workout data before you go ahead to uninstall the MyFitnessPal app. However, make sure your phone is connected to the internet when syncing.
Step 3: After you are done with force syncing the data, you can go ahead to uninstall the app.
Step 4: Visit the App Store and search for MyFitnessPal and reinstall it.
Step 5: Sign in to the MyFitnessPal app using the same username and password and check if your data synced from the MyFitnessPal website back to the app.
Step 6: Then, link/sync back Apple Watch to the MyFitnessPal app following the above step-by-step guide.
Explore More On Apple Watch