Looking for Best Apple Watch for Teenagers & wondering how it is useful for a Teenager? Ever felt like you need someone, to tell you to do your things when it needs to be done? That someone who is always there as your caretaker.
Someone who keeps a check on your activities, your health, and fitness, your social and family life; someone who will never fail to take care of your heart even if you don't. What if that someone could be your watch?
Seeing into the things that an Apple Watch is capable of, without doubt, you could say that it will be your best friend. If you are a lost teenager who wishes to get your life organized by focusing on things that matter to you; that will make your life better, this is for you.
Here are 11 reasons why an Apple Watch is useful for a teenager in both their everyday life and college life.
Similar Post to Read Later
11 Reasons Why an Apple Watch is Useful for a Teenager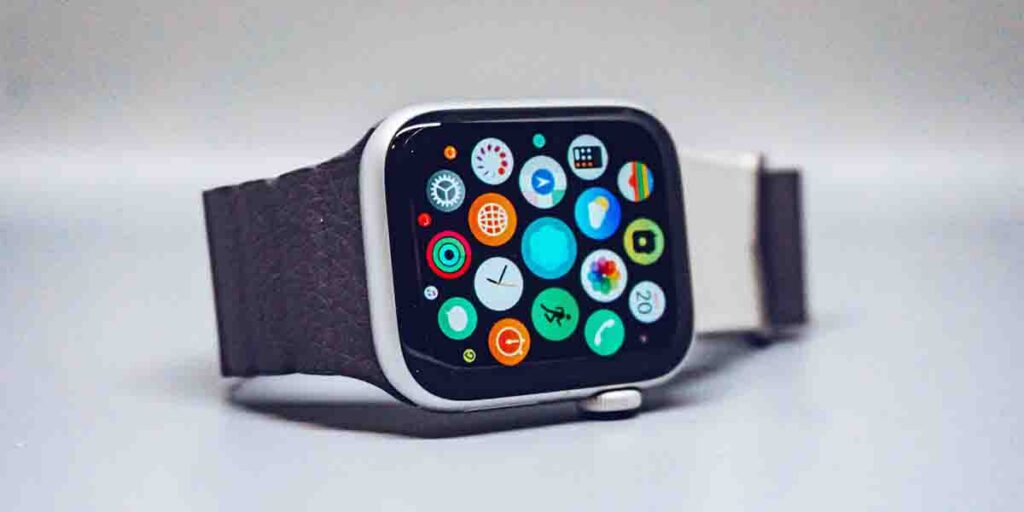 1. Convenience
Our lives have turned out in a way that now convenience is all that matters. We prefer things that make our lives easy and which meets our expectation of convenient deliverance.
This is one of the main reasons why you should consider switching your ordinary watch to an apple watch. Because this one watch doesn't just tell you the time but does everything that you might have done on your iPhone.
And the best part is, it saves you from digging your bag or pocket to take out your phone; you simply have to turn your wrist, the screen lights up, and you get what you are looking for right away.
An apple watch is a right thing for you if you want to spend time away from your phone, but the calls and messages that you are going to miss worry you. Because with this on your wrist, you will never miss an important call or message, even if you are not near your phone.
It allows you to make short conversations on call, or send a text message without having to reach out for your phone. This basic phone and messaging feature lend you the freedom to not carry around your phone everywhere you go.
It is best applicable to college students, who might be restricted to carry a phone around the campus, or even if they are allowed, they can avoid staring all the time into their phones, and spend some quality time with their friends; because they have their mini-phone tied to their wrists.
The feature that appeared to be most convenient for me is the Apple Pay; you can buy anything you want easily and securely by just turning your wrist and double-tapping the side button. Using the messaging app, you can easily send or receive money from your watch.
2. Your Fitness Partner
Here comes the most amazing feature of the apple watch. As teenagers, we all wish to be fitness freaks, and sometimes it just seems to be a faraway dream. But with an apple watch on your wrist, you carry around the whole fitness package.
Whether you are moving, standing, or exercising, it tracks all your daily activities. With the activity ring running all day, you can't keep yourself from being motivated to lead an active life, especially when you get rewarded for achieving your goals.
So if you are going to college, get on that cycle lying useless in your backyard or just walk down the beautiful roads instead of taking a ride.
Make a workout plan in the morning or evening, or go swimming; the waterproof watch will keep a track of all your favorite kinds of workouts, and keep you updated every time. Say 'yes' to an active life, and your apple watch will help you all the way through this journey.
3. Your Heart Matters
When I say that your watch is more concerned about your heart, than you ever will be, it cannot be denied. Many of us ignore the signs of our heart when it shows irregular functions- a higher or lower heart rate, or irregular heart rhythms.
This can occur as a consequence of a serious heart condition. But many of us take it lightly and fail to diagnose the symptoms that could get worse if goes undiagnosed.
This is why you need your apple watch that has the Heart Rate app, which will notify you whenever it senses any irregularities in your heart rate.
This will help you to take immediate action and consult the doctor at the right time. We must take care of our heart from a young age itself to avoid problems in the future.
4. A Watch that Watches Over You
This single watch takes care of you like no one else. Have you ever had a great fall while skating, or running down the steps, and couldn't get yourself help, and you feel that helplessness all over your body cause there is no one around you to grab your hand.
Once you shake hands with your apple watch, you will never have to face such a situation. The fall detector in the watch immediately detects when you fall from somewhere, and connects you to emergency services, if there is no response from you in the next one minute.
This can be useful in any situation when you need emergency help; all you need to do is press and hold the side button.
So if you are walking back from college alone and sense danger in your way, there is no need to worry; you have your bodyguard watching over you from your wrist. 
5. Wishes You a Good Night's Sleep
Sleep is an important factor in everyone's life. But if you are a teenager you should take extra care about it.
Since the amount of sleep your body gets affects your physical and mental health in various ways, it's necessary to keep a track of your sleeping time.
Irregular sleep patterns may lead you to develop lifestyle diseases and decrease your mental awakening.
Your apple watch comes to your aid in this matter and helps you track your sleeping time. Along with tracking, it also works with your iPhone to create an organized sleeping schedule for you.
With the help of your apple watch and iPhone, you can easily follow a healthy bedtime routine, and wake up every day refreshed and energized.
6. Makes You More Health-Conscious
As the Covid-19 pandemic hit the whole world, and changed our lives drastically, washing our hands has turned out to be a necessity more than a routine. In a time like this, we must wash our hands in the right manner, taking the right time.
The apple watch senses when you are washing, and it encourages you to wash your hands for 20 seconds at least. From the moment you turn on the pipe and start washing, the countdown starts on your watch.
Many teenage girls find it difficult to keep a track of their menstrual cycles. Marking it on the calendar is no use if you are going to forget about it anyway. Don't worry! Your watch will take care of it and track your menstrual cycle most conveniently.
It even tells you when you are near a loud noise that could be harmful to your ears. It makes you more health-conscious and helps you to practice mindfulness.
7. Watch that Knows You Well
The Apple Watch Series 6 has introduced two amazing features that help you to be more aware of your body functions. The revolutionary sensor and app in the watch measure your blood oxygen levels, which shows where you are on your wellness level.
You can get your ECG anytime, anywhere with just a few clicks on your apple watch. The ECG app in the Apple Watch Series 6 can generate an ECG which is similar to a single-lead electrocardiogram.
The data provided can keep you updated about the health of your heart and warn you when you need to consult your doctor.
8. Stay Connected
The things you love and the people you admire are just one tap away from you. Now, you don't have to rely on your phone to text, make a call, or listen to your favorite songs. When you can do this all on your watch, you can purposefully decide to leave your phone behind.
With Apple Music, you steam about 70 million songs in your watch and take them with you everywhere you go.
To get a better connection with your family members, you can get them an apple watch even if they don't have an iPhone. You can simply pair the watch with your iPhone, give it to a family member, and stay in touch with them.
It also lets you share watch faces with your friends and family.
9. Go with the Trend
In your college life, your looks matter more than your grades. To have a super cool impression among your peers, you have to remain at the top of new trends and styles that sets you apart.
With the wide range of watchbands available, you can change your look with every occasion and every season. There are a variety of stylish and cool bands that will go with every outfit on your wardrobe.
Get yourself a watch that is smart and trendy at the same time- get yourself an apple watch.
10. It Lets You Take Control
With this simple watch on your wrist, you can control everything connected to it. You can activate Siri and ask her to perform various tasks; whether it is to find directions or know which song is playing, you can get it all done by just turning your wrist and asking.
This is your one remote control for everything; you can control the music in your phone, make your phone snap a random picture, or control your Apple TV with nothing but a watch on your wrist.
With the watch in your hand, you don't need to enter a passcode to unlock your Mac; wake your computer just being near to it. It is also true that when you have your watch with you, you will never lose your phone. You might have put it somewhere near but couldn't exactly remember where.
At times like this, all you need to do is to click the Ping the iPhone button and follow the sound it makes during that time. The other way is to touch and hold the button, which will light up the flash of your phone, making it visible to you.
11. Find Your Way
You will never lose your way if you have your apple watch with you. It helps you to navigate your directions better and provides you the best routes to reach a particular destination.
Whether you are driving, cycling, or walking, you can rely on your watch to get a simple and convenient route for yourself; whenever it's time to turn you will get a tap on your wrist.
These are some of the things that make an Apple Watch useful for a teenager. You can see how it helps you to get better in both your everyday life and college life.
It helps you to follow a systematic routine in your life that will keep you both physically and mentally fit.
So what's the wait? Get yourself an Apple Watch from the Apple Watch Series and get started with a better way of living.
Best Apple Watch for Teenagers – TOP PICKS
Apple Watch Series 3

*Recommended*
The Apple Watch Series 3 is an excellent option for college students or teenagers looking for an affordable watch from Apple with all the necessary features. It has an iconic design featuring a smaller display area similar to the previous models. Moreover, the screen is vivid and bright; you will have no visibility issues in bright sunlight.
It is water-resistant up to 50 meters, making it swim-proof, splashproof, and surf proof. The device is using a built-in rechargeable lithium-ion battery that can serve you for 18 hours, but that varies based upon your usage.
The watch doesn't include a compass, fall detection, and noise monitoring. But still, you can't deny the fact that you're getting an awesome device for the buck. If your budget allows, check out the new Apple Watch SE.
Apple Watch SE

*Best Alternative*
If you can spend few more bucks, the new Apple Watch SE is worth considering. It is better than Apple Watch Series 3 from various aspects; the Apple Watch SE features a larger display than Watch Series 3 (about 30 % larger). Along with that, it has got louder speakers and a second-generation optical heart rate sensor for better heart rate tracking.
The processor used in the Apple Watch SE is two times faster than Series 3, so you might notice better performance in the Watch SE model. Additionally, they have included fall detection, a compass, and a noise monitoring sensor that would be beneficial for you at a certain point in time.
You get sufficient storage space of 32GB to store images, music, and podcasts so you can listen to your favorite tunes without having to use your iPhone. Overall, if your budget allows, it is worth considering the better version of the Apple Watch Series 3.
Apple Watch Series 6

*Premium Model*
The Apple Watch Series 6 is the Watch Series 5 with few upgrades. This model is quite expensive as it's a part of Apple's flagship lineup. It has got a new blood oxygen saturation sensor on the back, a faster chip, a 2.5x brighter screen. Also, added few new color options like blue and red aluminum.
There is a wide range of strap options with two new styles including Solo Braided Loop and Solo Loop. The 64-bit dual-core S5 processor makes it much faster than watch series 5. Additionally, this flagship device comes with a blood oxygen sensor and ECG sensor for better monitoring of your health.
We recommend this device if you are looking for any upgrades or have enough budget to make a one-time investment. Despite all, we can't deny the fact that the Apple Watch Series 3 or Watch SE has got all the primary things that a teenager would need in his/her regular usage; In the end, it all depends on your requirement and usage.