The Samsung Galaxy Watch 4 has been around for some time and because of its astonishing design and amazing fitness features, it is one of the best smartwatches you can own right now.
Moreover, the Samsung Galaxy Watch 4 doesn't run on the old Tizen OS. Instead, it uses Google's Wear OS that gives you access to a wide range of unique apps from various developers out there. These apps will enhance your experience of using the Samsung Galaxy Watch 4.
After hours of exploring the app store, I have hand-picked some of the cool apps to try on your Galaxy Watch 4. Let's jump right into it.
More On Galaxy Watch
10 Best Apps for Samsung Galaxy Watch 4
App In the Air – Track Your Flight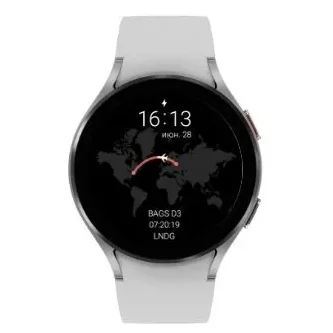 While on the way to catch your flight, we have so much stuff in our pocket, it gets difficult for us to constantly peek at our phones to check the status of our flight.
App In the Air is an app that lets you check every minute detail about the status of your flight. It shows the arrival time, departure time, check-in, boarding gate number, and the landing time of your flight.
The app can be used as a watch face to conveniently know the real-time status of your flight just by lifting your hand. You can see all this information on your phone by downloading the respective app of the airline you're traveling in.
UV Index Now – Tells Real Time UV Index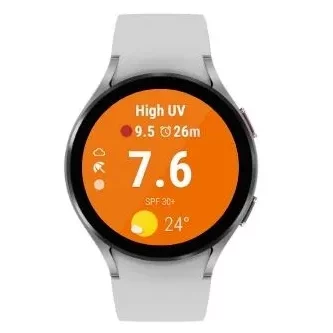 While spending your vacation on a beach, getting sunburn is normal. The app UV Index Now functions exactly as its name says – it shows you the real-time UV Index of your current location. But, too many UV rays can penetrate our skin and damage skin cells. With UV Index Now, you can know when to apply sunscreen to protect you from sunburn.
That's a cool concept. Right? Check this app.
ROKU App – A Remote Controller On Your Wrist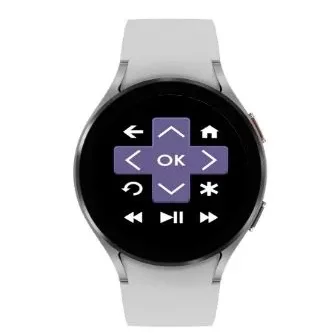 Note: Only for ROKU Device Users.
Similar to Amazon Fire Stick, a ROKU device converts your regular TV into a Smart TV, letting you stream Netflix, Spotify, etc. If you are using one, then congrats, you're eligible to control your ROKU device from your wrist.
If you ever misplace the physical remote, you can install the ROKU app on your Galaxy Watch 4 and easily switch channels, play pause, launch streaming apps, and more.
Google Keep – Take Notes Effortlessly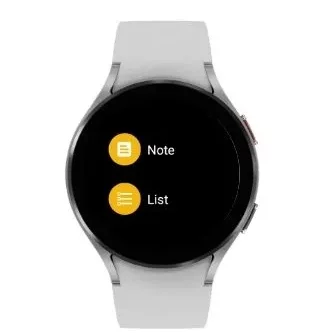 At some point in time, all of us need to take notes, organize our to-do list to get our day started, make our shopping list, etc.
But to do all these things, always carrying your smartphone might be a hassle. With Google Keep, no need to carry your phone all the time as you can install this app on your watch, letting you do all of these things without any hassle
Surprisingly, If you take notes through your phone, all your saved notes automatically sync to your watch's Google Keep app. In addition, you can also use your voice to take notes effortlessly without the need to type anything.
Overall, pretty useful for those who love to organize their task before getting started.
Calm App – Destress and Meditate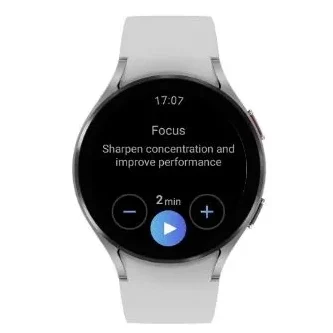 If you went on a run and decided to meditate later to calm your body as well as your mind, then a meditation app like Calm can be beneficial.
With the Calm app, you can play guided meditation and listen to it through the watch's speakers. Or you can connect any wireless earbuds for more convenience.
With a connected phone, any session completed with your Galaxy Watch will sync to your Calm Profile's meditation stats and session history. 
It offers other useful features such as guided meditation, various breathing exercises as well as sleep stories. One of the lovable features of this app is Daily Calm. It is essentially a 10 minute Daily Meditation to guide you through your day.
Google Maps – Navigate On the Go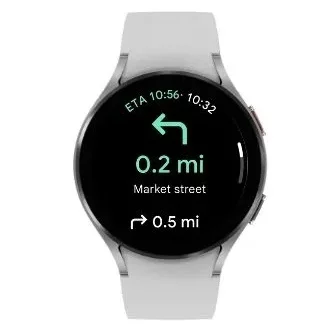 Google Maps is one most useful apps available on the Galaxy Watch 4. With Google Maps, you can easily navigate without going through the hassle of checking your phone every time to make sure you are traveling in the right direction.
You can choose where you need to go, see your exact location and easily navigate when walking, cycling, or traveling via a vehicle.
Spotify App – Listen to Music and Podcasts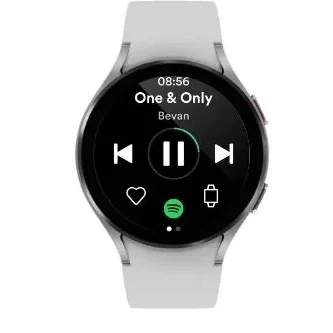 Spotify is one of the most used platforms for listening to music/podcasts in the entire world. And with the recent updates, you can easily download your favorite music/podcasts and save them directly on your watch.
It makes it convenient to listen to music on your morning run without needing to carry your phone with internet access. To use the offline downloading feature, get a Spotify Premium subscription. Otherwise, you will need internet access to listen to music on Spotify.
Strava App – Train Smarter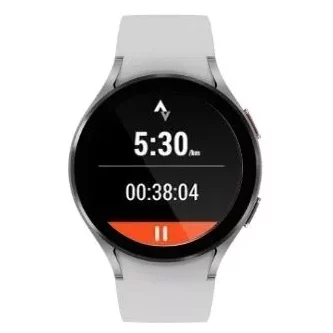 Strava is a fitness tracking app designed to make your daily workouts fun and challenging. It mainly highlights three ways you can incorporate to train smarter.
It records your running, distance traveled, along with cycling routes, swimming pace, cycling speed, elevation gained & calories burned. The accuracy of data it produces is what makes Strava stand out from the crowd.
You can push yourself harder by participating in monthly challenges and competing against other people. Also, you can mix up your run, swim, or ride with the world's largest trail network.
Facer App – Stunning and Elegant Watch Faces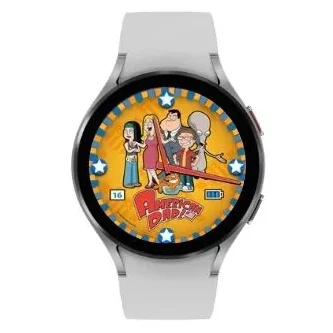 The stock watch faces that come with the Samsung Galaxy Watch 4 are good and functional but you can get bored quite easily.
Facer is a watch face library that lets you try thousands of watch faces that are both free and paid. There is a vast collection of watch faces starting from analog, minimal, cartoonish, animated, and funky styles.
Before applying any watch face, you can customize the color to your liking, see what the always-on display looks like, and also preview how the watch face will look before purchasing it.
See Also: 11 Cool & Best Watch Faces for Samsung Galaxy Watch
Unified Remote Full – Use Watch As Trackpad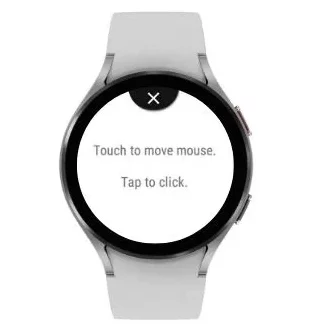 Sometimes it happens when our mouse stops working or the laptop's touchpad becomes unable to respond. In such a situation, how will it be if you're able to convert your watch's display into a functional trackpad?
The Unified Remote Full converts your Galaxy Watch 4's display into a functional trackpad through which you can control the cursor of your mouse on your PC or Macbook. The only prerequisite is to connect your phone as well as PC/Macbook to the same WiFi Network.