With the success of Galaxy Watch Active 2 and Watch 3, Samsung has finally unveiled its first smartwatch powered by Wear OS, the Galaxy Watch 4.
Samsung decided to jointly build the watch, keeping the old Tizen OS and new custom Wear OS in mind. That makes it a powerful device on your wrist. As the saying goes, with great power comes great responsibility. And that holds for the new Galaxy Watch 4.
With the power of Wear OS, you can now get the most out of your Galaxy Watch 4. It comes with plenty of exciting features and tricks that will benefit in getting the most out of your watch in your day-to-day usage.
If you have already got your hands on the new Galaxy Watch 4, then it's time to explore lots of cool things to do with the Samsung Galaxy Watch 4.
Similar Posts to Read Later
11 Cool Things to Do with Galaxy Watch 4
Walkie Talkie
Similar to Apple Watches, Samsung has introduced the Walkie Talkie feature on their Galaxy Watch 4. With this feature, two people holding Galaxy Watch 4 can communicate with each other. It is like having an instant conversation as if using a Walkie Talkie.
The watch doesn't have this feature right out of the box. To get Walkie Talkie, install Samsung's official Walkie Talkie app, released specially for Galaxy Watch 4 & Watch 4 Classic users.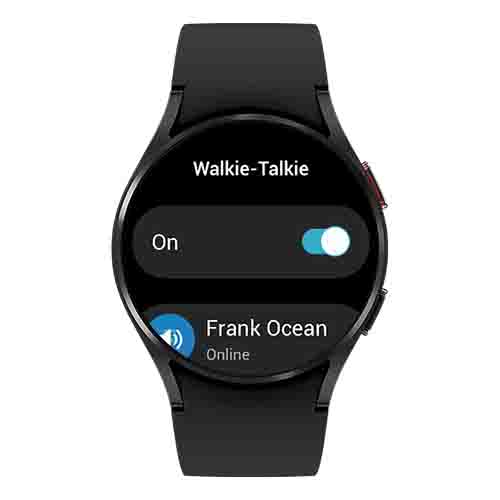 Once installed, it is recommended to pair the watch with your smartphone. On pairing, you will be able to invite contacts and people nearby. Tapping on people nearby creates a Walkie Talkie channel. Then, it shows you a code to share with people nearby who wants to join.
Overall, an awesome feature, but at the same time, both you and your partner need to own a Galaxy Watch 4.
Optimize Animation Speed
With the power of Wear OS, you can now optimize the speed of touchscreen response and make it much snappier. But, this feature is hidden inside the most powerful chamber called developer mode.
Developer mode is like a chamber with many hidden cool stuff in it. However, the developer mode itself is hidden from the user.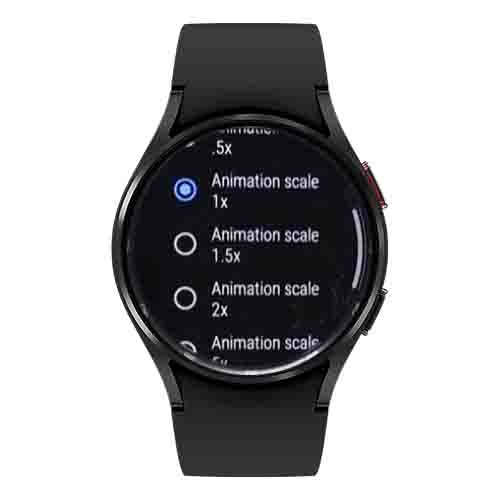 To enable developer mode, Go to Settings > Tap on About Watch > Software > Tap multiple times on Software version to unlock.
Once developer mode is enabled, Go to Settings > Developer Options > Scroll down to find Window Animation Scale > Choose 0.5x Animation Scale.
The 0.5x animation scale is much snappier than the default 1x animation scale.
Remapping Keys
The Galaxy Watch 4 comes with two buttons present on the right side of the watch.
The first one is the home button, single tapping navigates you to the home and double-tapping takes you to the most recent app. The second key is the back button for navigating to the previous screen
Well, remapping keys allows setting custom tasks of your choice. To add custom tasks, Go to Settings > Advanced features > Customize Keys.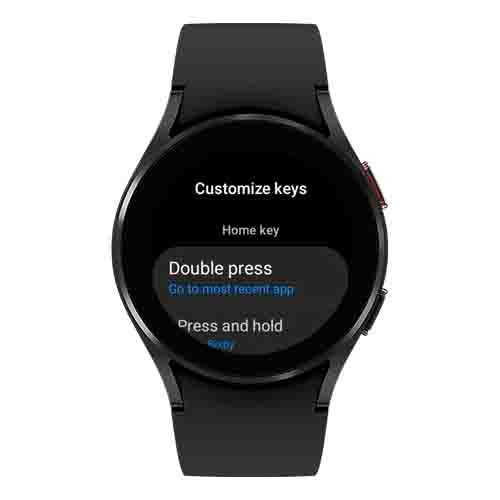 On customize keys option, you can set custom actions to trigger on-button interaction. For example, you can open up any app shortcut, Wake up Bixby, power off the menu, navigate the previous screen, show recent apps, and more.
Gesture Call Operation
Like previous Galaxy Watch models, answering and rejecting calls from Galaxy Watch 4 is possible. It is pretty convenient because it reduces the effort and saves time answering a call while on a busy work schedule.
What makes it more convenient is using gestures to handle call operations. With hand gestures, you can answer calls in seconds. How cool is that?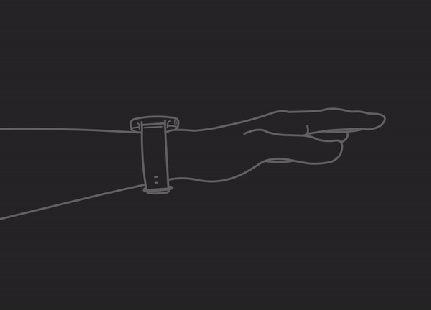 To enable Gesture for answering calls, Go to Settings > Advanced Features > Gestures > Select 'Answer Calls' > Enable. Now on shaking your arm twice, bending at the elbow can answer calls.
To enable Gesture for rejecting calls, Go to Settings > Advanced Features > Gestures > Dismiss alerts and calls > Enable. Now on rotating your wrist twice, it will dismiss calls or alarms.
Install Wide Variety of Apps
With Galaxy Watch 4, now you have access to a wide collection of apps on Google Play, thanks to Wear OS by Google. Wear OS support enable you to install popular apps such as Runkeeper, Google Maps, Spotify, AccuWeather, Google Pay, and more.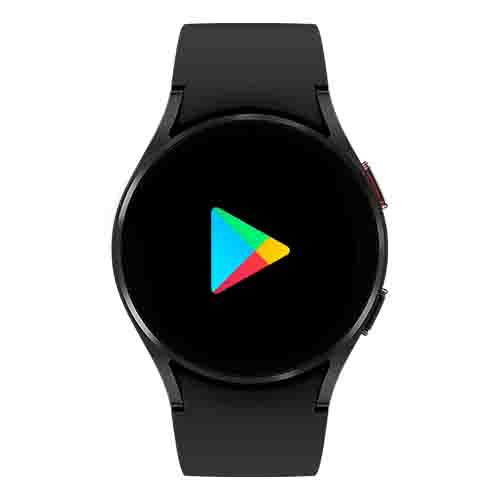 Support of these apps will encourage you to use your watch often. To install apps of your choice, Go to Menu > Select Google Playstore > Search for particular apps or browse through the best recommendations.
Enable Qwerty Keyboard
Galaxy Watch 4 still comes with a default T9 style keyboard. It is an old-school type keyboard that used to be supported by old keypad devices.
However, devices with T9 style keyboard has become obsolete. We don't know, why Samsung is using the old T9 style keypads to date. I personally hate this style as it creates difficulty in typing.
Thankfully, Google play support lets you get rid of the old-school keypad by replacing it with a qwerty keypad called Gboard. You can finally install the Gboard application from the play store.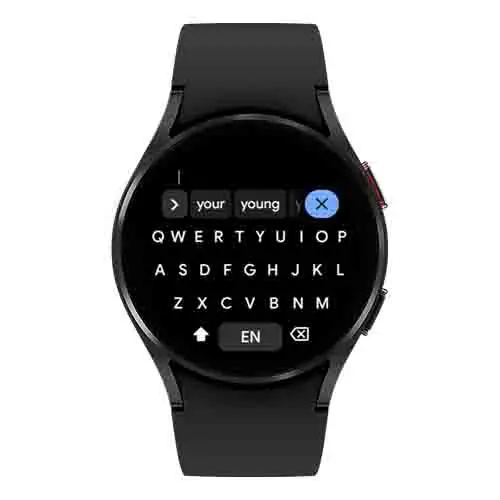 To change your default keyboard type, Go to Settings > General > Input > Keyboard List > Tap on Default keyboard and choose Gboard.
Enable Bixby
Even if Galaxy Watch 4 comes with Wear OS, Google Assistant isn't supported yet. Hopefully, Samsung releases an update supporting Google Assistant.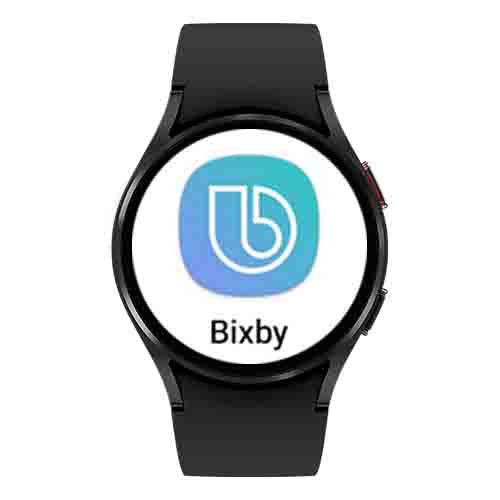 However, Bixby, the official Samsung assistant is ready to serve. For that, Navigate to the menu and open the Bixby app. Or set up a custom button to launch Bixby.
You can activate Bixby by saying "Hi Bixby" to send text messages, launch a specific app, manage Samsung payments, turn on the flashlight, check the weather, set reminders, and more. Underestimating Bixby?
Well, Bixby is much powerful than you think. If you're into fitness, you can start your workout by saying "Start Rowing Machine"; it will automatically start a rowing machine workout.
Let's say you finished your rowing machine workout and want to start arm extensions. For that, Hold the home button and say Start Treadmill. This will end the current exercise and start a fresh one in the same session.
In this way, you can consolidate your workouts and avoid creating multiple sessions.
Optimize Vibration Alerts
The default vibration for notifications might not make you notice them. There are high chances for you to miss notification alerts. Thankfully, you can increase the intensity of vibration.
To do this, Go to Settings > Sounds & Vibration > Vibration > Set Vibration Intensity to "Strong". Keep in mind that this setting increases battery consumption, especially on getting tons of notifications.
Take Screenshots
Similar to its predecessor, the Galaxy Watch 4 also supports the feature to capture screenshots. Screenshots are helpful if you want to store fitness records in an image form. That gives you the freedom to share the snapshot with your friends.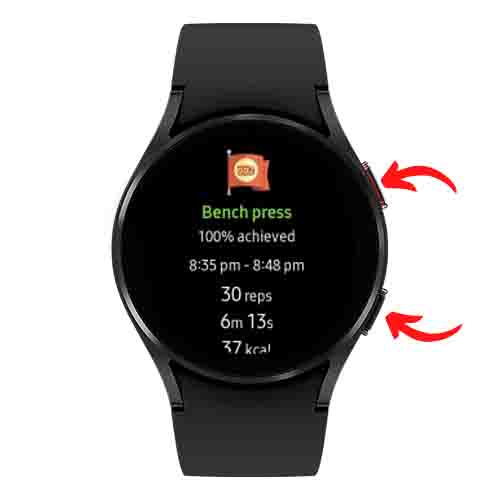 To take screenshots, press-hold the home & back button at the same time to capture. It will save to your watch's gallery application. Transferring images to your phone is easy – long-press on the image and tap the "send to phone" button. It will do the work.
Setup Screen Lock
Protecting your sensitive information on the watch is important. To do that, you will need to password protect your Galaxy Watch. Like smartphones, Galaxy Watch 4 also offers three types of locking, including Pattern, PIN, and Password.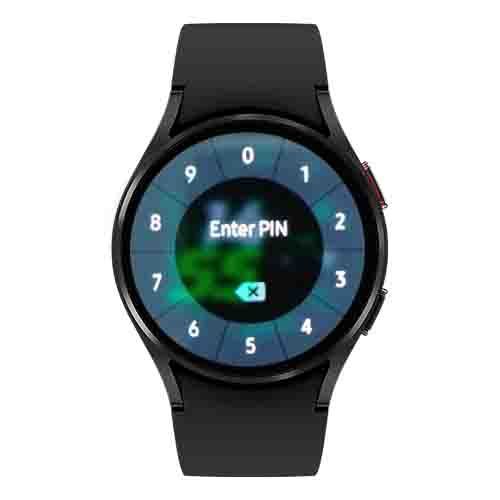 To Lock Galaxy Watch, Go to Settings > Security > Lock > Select Lock Type (pattern, pin, or password)
Custom Tiles Support
Don't Know What A Tile Is? On Galaxy Watch 4, the widgets are known as tiles. A tile on the Galaxy Watch 4 is extremely useful as it offers tons of functionality.
When you first set up your Galaxy Watch, they aren't set up in a way that is most useful for you. So you'll need to edit it.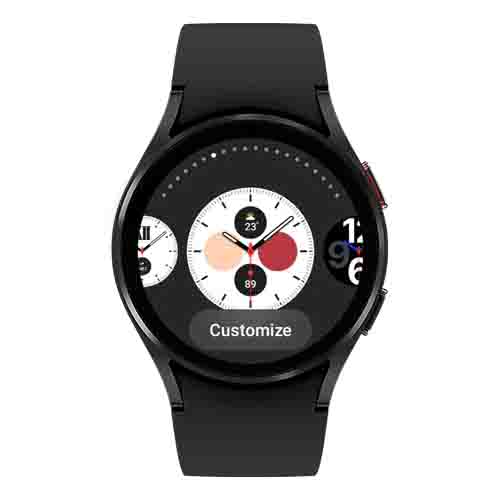 Long pressing on any tile will show an option to edit. Tapping on edit, allows you to edit that particular tile based on your preference. If you want to add new tiles, scroll to the end and tap on add tile option. Then, select one of the available tiles.