Looking for the best Wear OS Games? According to LifeWire, Mobile games have been a long way from watching Tiger Electronics. A few years ago, smartwatch games had not been regarded seriously, but smartwatch games now emerge.
For 2021, we have chosen our nine preferred wear titles for aesthetic, commitment, and overall pleasure.
Some of the smartwatches like Fossil, Suunto, Polar, TicWatch, Michael Kors, and Emporio Armani use Wear OS, and this platform is capable of adding many applications, which also include interactive games.
In this respect, our selections are the finest Wear OS games. Most of these games are quite entertaining and easily hangs your boredom.
So let's dive in to the list of best Wear OS games.
Related Wear OS Posts to Read Later
9 Best Wear OS Games – Free to Install!
1. 2048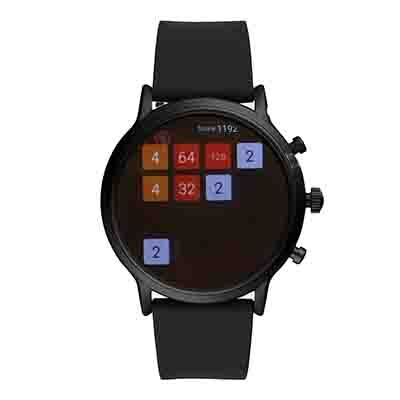 2048 had huge success from the moment it was launched, and the game became an international phenomenon on every platform. The idea is very simple – you receive a collection of numbered tiles that you keep merging, and the goal is to combine similar tiles to create a tile with a score of 2048.
The concept is simple, but this challenging game will keep you enthralled for hours and can be played on your Android Wear device using swipe movements. Boring at Working or studying becomes a thing of the past!
2. Rubik's Cube for Android Wear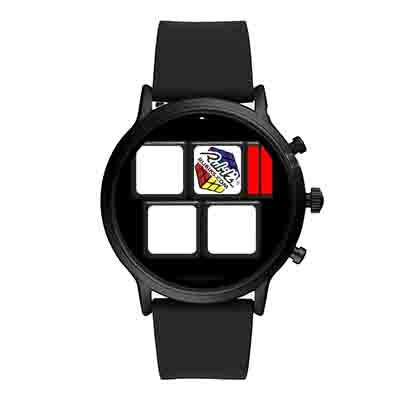 Many apps on both iPhone and Android mimic the sensation of solving the Rubik's cube, a well-known mathematical/logical puzzle. With this app, you can obtain a Rubik's cube for Android Wear, so you can play with it on your wrist.
Of course, because of the tiny screen, it presents a problem with the cube. It does this by offering pinch-to-zoom and swipe motions with the cube for Android Wear.
On the positive side, this software downloads the identical version of the game on your linked Android smartphone as well, allowing you to play the game just as you would on your phone, which means you will have the best of both worlds if you enjoy puzzles.
3. Math it!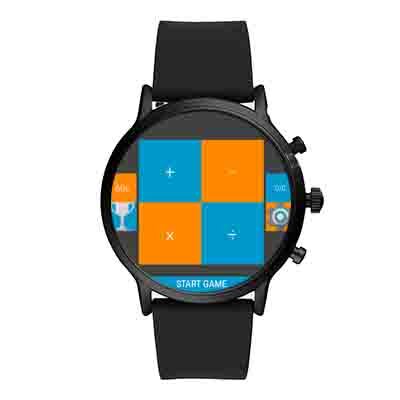 It is reasonable to assume that most games playable on a wrist-worn device will be of the puzzle type, and that is why the Google Play Store is filled with such games. If you want to exercise your brain by asking some rapid-fire arithmetic questions, Math it! is a title that may come in useful.
Your wrist will show various mathematical problems on the screen as well as potential answers, and you must tell the app if your solution is right or incorrect. Your score both grows and becomes more difficult to get the more you advance. And just like before, it also installs a complete game on your phone.
4. GALAXIA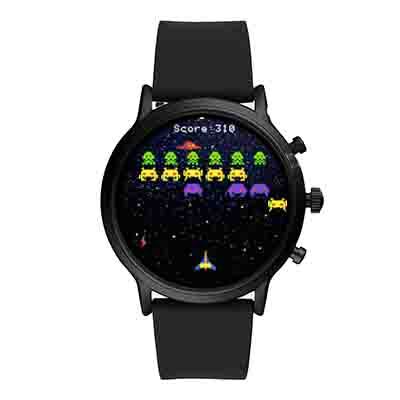 Here on your Android Wear smartwatch, this arcade game combines elements of Space Invaders and Galaxian. Galaxia's wrist control device will keep an intergalactic vessel on its toes by fighting against huge groups of aliens and asteroids. Graphics are nice, and if you are like that kind of thing, there is a retro-style option. At $1, it is well worth having if you like vintage games on your Android Wear smartwatch.
5. Sookie Says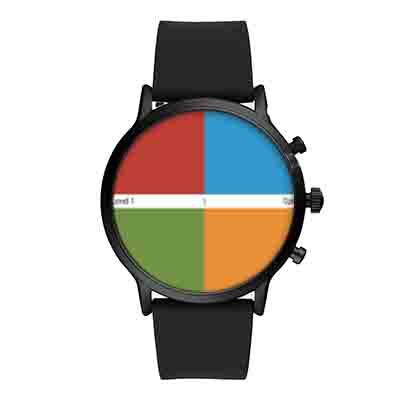 According to Sookie, this game will be played on smartwatches. The game is very easy to understand yet provides difficult gameplay. The images on the screen contain four boxes of different colors, and you must learn and reproduce the pattern these boxes follow by tapping on the same boxes.
The sequences get longer and longer, and the task grows more and more difficult. If you are looking to refresh your memory, this game will be enjoyable.
6. Space War
A vertical-scrolling shoot-em-up game in space is called Space Wars for Android Wear. Graphics for Android Wear devices are impressive, and the game puts you in charge of a spaceship that you can operate with either hand gestures or button taps. If you want anything beyond casual gaming on your smartwatch, this is a decent choice.
7. Ball Escape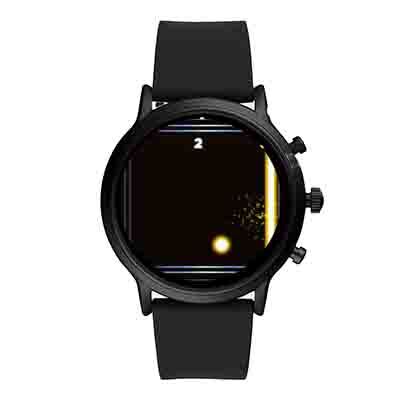 An easy game with a basic goal: Keeping the ball in play is the only objective. At the beginning of the simulation, you are presented with a random moving ball that serves as a model for gas molecules, and the object wants to move off one of the borders of the screen.
Push the ball in the other way to cause it to bounce off the edge and go in the opposite direction. As you go through the game, the pace becomes even more frenetic, and you will adore this game no matter what type of games you like.
8. Wear Droid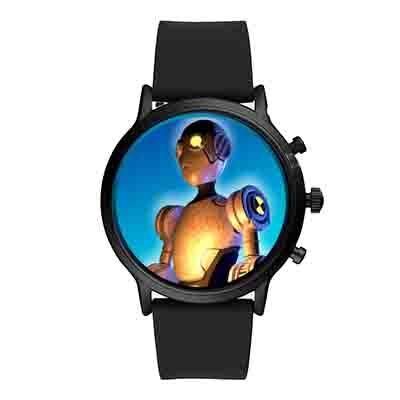 This Android Wear OS game includes 3D visuals, making it the first Android Wear game on this list. In this tale, the professor designs and then leaves droids for you to test for strength. This obstacle course consists of several types of robots that you may unlock as you go. It is one of those titles you will want to show off with your smartwatch, and this is the perfect way to do it.
9. Repulsion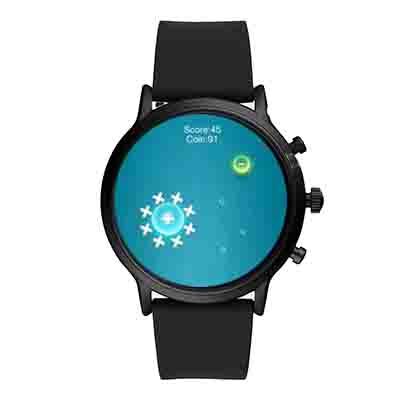 Playing with Repulsion, which is one of the Android Wear games available on the platform, maybe difficult due to the way the game responds to input. Your goal is to find the item with one of these signs: positive (+) or negative (–). Avoid the other sign at all costs. If you think it is simple, remember this: Your smartwatch's tiny screen will give you an anxiety attack trying to complete this game.
Wear OS Games Installation Guide
How to Install Wear OS Games from PlayStore?
Android Wear games and apps available on Google PlayStore can be installed directly from the watch. To Install, follow the steps below:
Press the power button to see the list of apps available.
Scroll and find PlayStore. Then, open it up.
You can either search your desired game or scroll to an option called Play Time.
Search and Find your desired game and tap Install.
Enjoy!
How to Sideload Apps on Wear OS?
You might find some apps or games available on some third-party sources. To install those third-party games or apps, we need to sideload the APK from our smartphone. This requires an application called Wear Installer.
Install Wear Installer on your phone, then follow the steps below:
On watch enable debugging by going to Settings > System > About. Then tap on build number until you get a toast saying "you are now a developer".
Next, go to Settings > Developer options and enable "ADB debugging" and "Debugging over Wi-Fi".
On the phone open "Wear installer". You will find 2 tabs, the first tab contains all the apps installed on your phone, and the second tab is the list of the apps you have downloaded to the phone (APK files) and found in the "Download" folder.
Now, you can select the app to install on the watch. But make sure the app is compatible with the Wear OS platform. So once you accept the debugging on the watch, Wear Installer will extract the component & installs it on your watch.
Enjoy!