Want to Install Wear OS on Any Smartwatch? Before knowing the answer, you have to be clear on Android Wear OS from the developer's point of view.
Android Wear OS is similar to other operating systems out there such as Windows, Mac, Android, Linux, etc. The difference is all other OS is open source whereas Android Wear OS is not. It is a closed framework having its own ecosystem.
Difference between Open Source & Closed Source? In simple words, open source refers to the software code which is freely available to everyone to modify whereas closed source is a limited or closely guarded code; kept secret to prevent its use by other entities.
The Android Wear OS framework is managed by Google as a closed source. Therefore, manufacturers need partnerships with Google to implement the Wear OS on their smartwatches.
Is it Possible To Install Wear OS on Any Smartwatch?
No, you cannot install Wear OS on smartwatches that don't already run on Android Wear OS. The reason behind this is the hardware and the platform; The Wear OS devices require a combination of hardware requirements such as sensors, GPU, CPU (Snapdragon Wear lineup) along with sufficient RAM & ROM to run.
Smartwatches are not like PCs and Android phones where you can install a custom operating system. As the devices are getting smaller, integrating the hardware and software is getting complex as they are less likely to support a different OS other than the pre-installed one.
Let's understand this in layman's terms, suppose you own a Galaxy Watch 3 featuring an Exynos processor on which you want to replace Tizen OS with Android Wear OS. In that case, it is not possible because Android Wear OS requires a Snapdragon processor for its compatibility.
Curious? Do Smartwatches Need Data Plans
Why Companies Abandoned Wear OS?
If you've noticed, brands like Huawei, LG, have discontinued Wear OS support on their latest smartwatches. Every company has its own reasons; according to AndroidAuthority, Oneplus skipped Wear OS because of the battery life. It was found that people didn't like to have one-day battery life, which I think is a genuine reason.
Battery life is the major issue with Wear OS watches. Even though in normal usage, the battery lasts up to one to two days max. This is why people have stopped wearing their smartwatches.
Solution – Installing Wear OS on Any Smartwatch?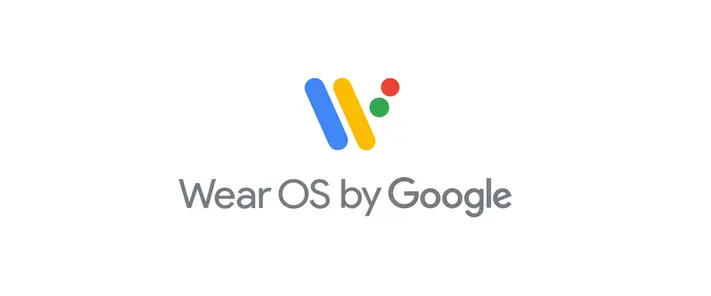 Indeed, Wear OS is versatile and offers great advantages that a smartphone has. If you want to have Wear OS, the solution is straight and simple; Get yourself a smartwatch that supports Wear OS out of the box. This solution is quite obvious because currently, it is not possible to install a custom operating system like Wear OS on any smartwatches.
Checkout these budget friendly Wear OS smartwatches below –
You Might Like | Emporio Armani Smartwatches with Wear OS
More Frequently Asked Questions (FAQs)
Can I Install Wear OS on Samsung Galaxy Watch?
No. Currently, Samsung Galaxy Watch doesn't support Wear OS on their wearable devices. Samsung has plans to introduce Wear OS on their upcoming Galaxy Watch 4 and Galaxy Watch Active 4.
Is Android Wear OS is Open Source?
Unfortunately, Android Wear is not open source.
Most people get confused between Android & Android Wear; Android is designed for smartphones whereas Android Wear is for smartwatches and other wearables.
How to Get Wear OS If Someone Wants to Make a Smartwatch as Manufacturer?
Android Wear is not an open-source ecosystem. In Android Wear, Android is the (open) source and wear is the (closed) framework, which is owned by Google.
Building a smartwatch with Android Wear OS has some restrictions. Therefore, developing a Wear OS smartwatch needs an agreement with Google. By specifying a proposal to Google, you can work on this project with them.
If you are limited to the Hardware requirements, Google might reject your proposal. That's because Wear OS has an ecosystem that requires a certain combination of hardware.
Want to know the manufacturers around the world working with Google? Visit Google Developer's Page.
Is it possible to Install Wear OS on a Chinese Smartwatch?
No. If your Chinese watch doesn't come with Wear OS out of the box, it cannot be installed.