Got a new Fitbit tracker? So you might be interested in getting the most out of it. For that, you need to pair it with your smartphone. Let's take a look at how to sync Fitbit with iPhone.
You Might Like: Best Fitness Tracker with Blood Pressure Monitor
How to Sync Fitbit with iPhone or iPad
Why to sync?

Fitbit trackers can track various data throughout the day, including steps, calories burned, distance traveled, and more. These data can be synced to your smartphone via the Fitbit app. Once your tracker is synced with your iPhone or iPad, you can see your stats, get notifications on your tracker, keep eye on your nutrition, and many more.
So follow these simple steps to connect it with your iOS device:
Step 1: Download the App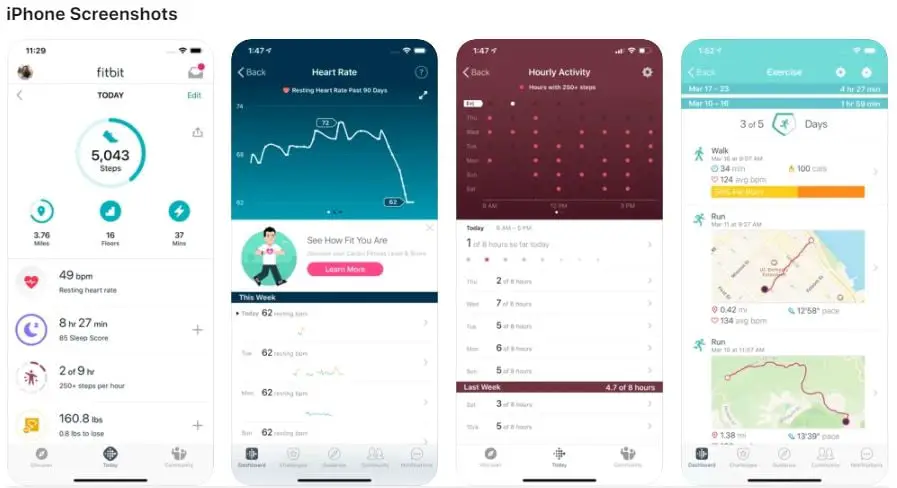 The first thing you'll have to do is download the official Fitbit app from the app store on your iPhone.
Step 2: Join Fitbit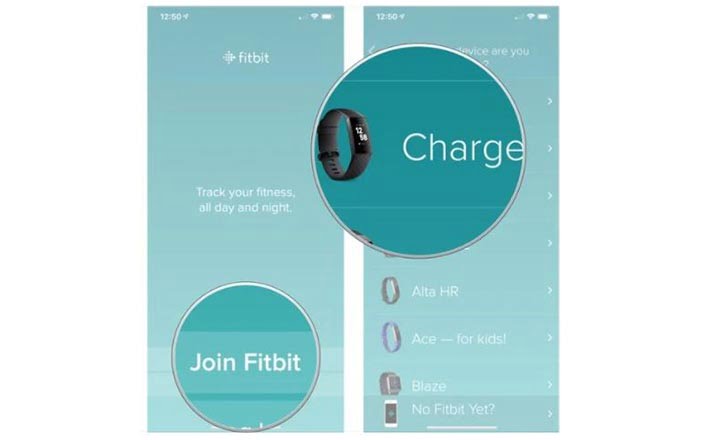 Once you have installed, open up the app and you'll see an option to Join Fitbit. Tap on this Join Fitbit option, this will list out all Fitbit trackers. Scroll through the list and select the Fitbit device you have.
Step 3: Set up the Device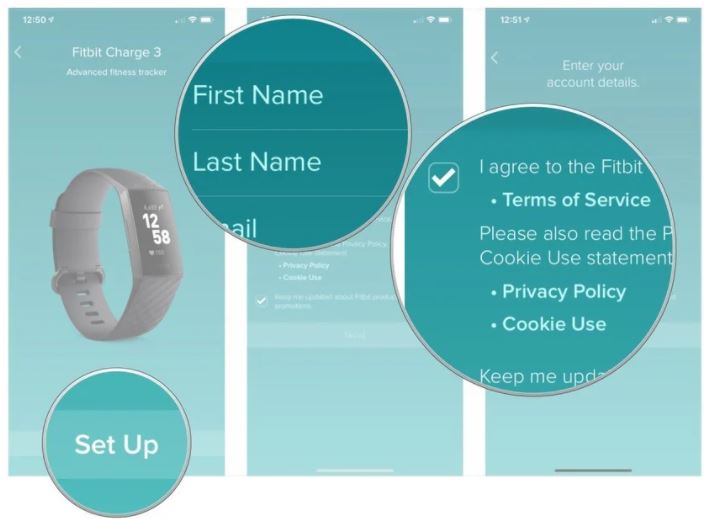 Tap on Set Up. Then fill out all your account details like first name, last name, email and then check on the box below to agree to the terms of services (compulsory) & also you can subscribe to their emails (optional) if you want to. Then, Tap Next.
Step 4: Add Details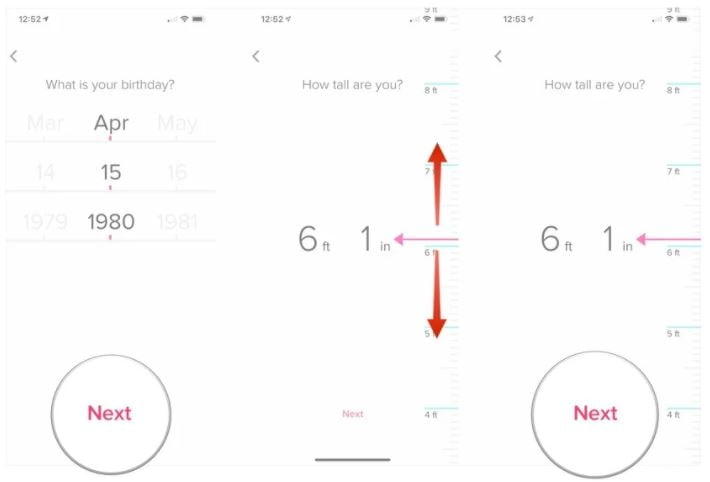 After that, the app will ask you to enter more physical information such as height, gender, weight, and date of birth. It is important to fill in the details correctly because it helps the app to produce an accurate report.
Once you are done with filling up these details.
Tap on Create Account and Agree to the terms and conditions.
Completion: Account Ready!
Now you have successfully created your Fitbit account. The final step is to pair your Fitbit tracker with your iPhone.
Step 5: Pair your Fitbit to your iPhone or iPad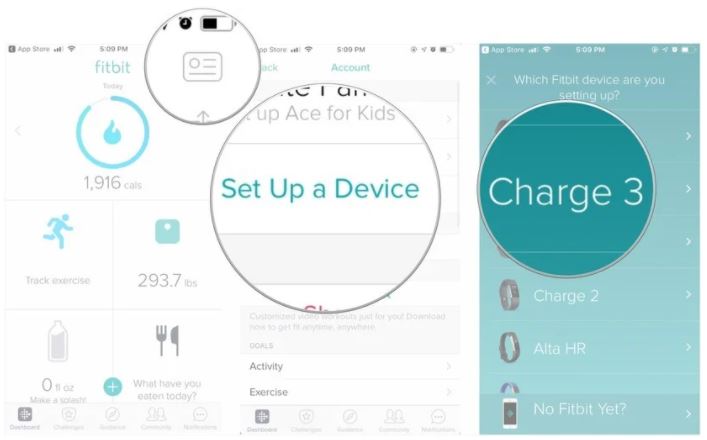 On the upper right corner, Tap on the Account button.
Tap on Set Up a Device.
Select your Fitbit from the available list.
Plug your Fitbit on its charger.
Then, Tap Next. The Fitbit app will now search for your Fitbit device.
If your tracker has a screen it will show up a code, enter the code on the app. And If your tracker doesn't have a screen, then simply tap on your Fitbit.
That's it! Now you have successfully synced your Fitbit with iPhone.
Enjoy!
What if your Fitbit doesn't Sync?
If you are facing any issues while pairing your Fitbit tracker, then try removing the bluetooth connection between your phone & fitbit device.
How this can be done?
On your phone, open settings > Bluetooth > select the fitbit device > Forget This Device.
Then open the app and set up a new connection.
Still, if that didn't work, follow these troubleshooting steps below:
Force close the fitbit app.
On phone, go to settings> bluetooth, then turn it off and on twice.
Open the official Fitbit app, then try to sync it.
If that doesn't sync, restart your iPhone or iPad.
Then, open the app again and try to sync once more.
If your Fitbit device still doesn't sync, remove all other Fitbit devices from your account and from the list of connected Bluetooth devices on your iPhone or iPad and try to sync.
Hope that was helpful!