Fitbits have been in use for the longest time by people who love exercising. They are a great way for you to get in the extra steps, and based on your setting, they even go the extra mile to help you record your sleep time.
All these might seem like small things, but they add up to you having a good exercise regime. The issue comes in when you realize that Fitbit stops tracking sleep.
Many popular Fitbit models, including Versa, Charge, Alta, Inspire, Sense, Flex, and others facing sleep tracking issues. In such a scenario, you need to figure out what can be done to go back to regular tracking of your sleep and other activities.
Here is everything you need to know about this Fitbit sleep tracking issue.
How Fitbit Tracks Your Sleep?
Fitbit is a smartwatch device that is meant to track your movement. It tracks your steps and the exercises you do. Plus, it tracks your heart rate and the physical activities you perform.
All these figures can help you know whether you are taking in more calories than you are burning or if you need to eat more.
When it comes to sleep patterns, Fitbit helps you track how many hours you got to sleep and what your vitals were when you were asleep. It is a great way for you to know if you have any sleep disorders that need addressing.
One of the things you need to remember is your Fitbit will only track your sleep if you sleep for more than an hour. A 30-minute nap will not be tracked in this case.
Common Reasons Why Fitbit Won't Record Sleep
These are the main reasons why your Fitbit is not recording your sleep
It is not securely fastened around your wrist
The sync setting is not on
You changed it to manual recording
Your app is outdated
It needs recharging
The sensitivity of the Fitbit is reduces
Knowing what the problem is will help you when it comes to resolving it.
7 Fixes On Fitbit Not Tracking Sleep (ANY Model)
Here are the things you can do to ensure that your Fitbit goes back to recording sleep. Most of them are easy, and it is something you can do on your own.
Restart the Fitbit
The first troubleshooting method you should always try on your Fitbit is to restart it. Because this is the most simple fix that works most of the time. In technical terms, you can consider it as a flushing technique that clears the buggy process running in the background.
These are some restart guides for various Fitbit models:
To restart a Fitbit Ace, Alta, or Flex 2, put your device to charging. Press the button on the charger cable three times within 8 seconds. Finally, wait until the Fitbit logo appears. Finally, wait until the Fitbit logo appears.
To restart a Fitbit Charge, Inspire, or Ace, put your device to charging. Hold the side button of your Fitbit for 10-12 sec until the logo, a smile icon, or a battery icon appears, depending on the model of Fitbit you own.
To restart a Fitbit Versa, Versa LITE, or Sense, press and hold the back button for at least 10 seconds until the Fitbit logo appears.
Wear It Securely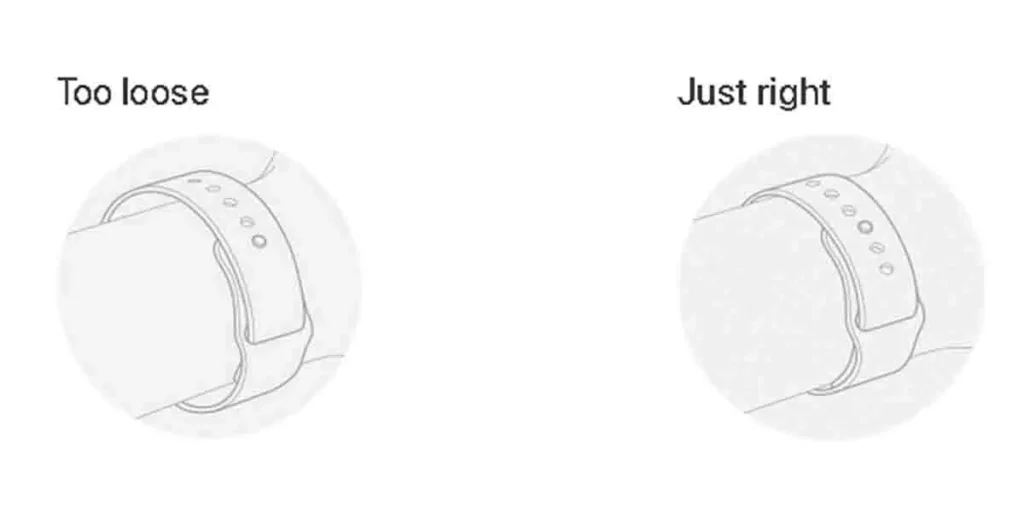 One of the main reasons why your Fitbit is not recording sleep is how you wear it. Ensure you fasten it securely around your wrist before you go to sleep. The watch does not have to be too tight, but if it is loose, then it might not record your vitals well.
Turn Off Manual Sleep Recording
Fitbit is meant to record your sleep pattern after one hour of you laying down.
If for any reason, you choose to key in your sleeping and waking up hours then, it will not record your sleep. While manual setting enables you to ensure that your sleep pattern is well recorded, you will not monitor your vitals while sleeping.
Go to your Fitbit settings and change it back to the automatic recording so that way your sleep gets recorded and the vitals.
Follow these steps to Change Sleep Recording to Automatic:
First, Go to the Fitbit app, then tap on the Sleep tile.
Then, Tap on the gear icon in the top right corner.
After that, Turn on the bedtime reminder and set sleep time and wake-up time.
Finally, Choose the frequency and press Save.
Re-Sync Your Fitbit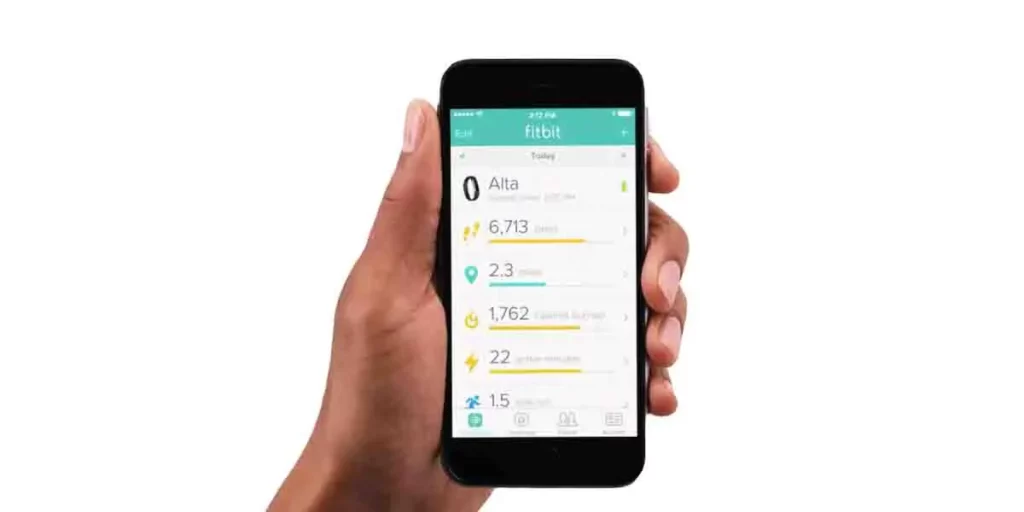 If you recently got your Fitbit, then there is a huge chance it was not synced to your Fitbit account. The one thing you can do about this is, logged on to the app and ensure you sync it together.
If you are using an android device, then syncing it might not be something you can do on the app. In this case, you will have to log onto the site and manually sync it. There is a Fitbit site, and all you need to do is get on there and ensure you have an account, then sync it to your Fitbit.
Increase Sensitivity
One of the things you will notice with your Fitbit is that it will not work well when set to low sensitivity. Usually, this happens when you move too much in your sleep, Fitbit Sensitive Mode makes it look like you are not sleeping. Go to the settings and ensure it can sense all your movements and vitals.
Follow these steps to change your Fitbit's sleep sensitivity mode:
On your Fitbit app, Go to your profile.
Then, Select Advanced settings.
Next, Select Sleep Sensitivity.
After that choose Normal or Sensitive mode.
Follow these steps to change your Fitbit's sleep sensitivity mode via desktop:
First, Go to Fitbit.com and then Log in to your account.
Then, Click on the Gear icon in the top right corner of the dashboard.
Next, Click Settings from the drop-down menu.
After that, Scroll down to Sleep sensitivity and select Normal or Sensitive mode.
Finally, Click on Submit to save the changes.
Note: Currently, Android users cannot use this setting. They must be logged in via desktop to do so.
Update the App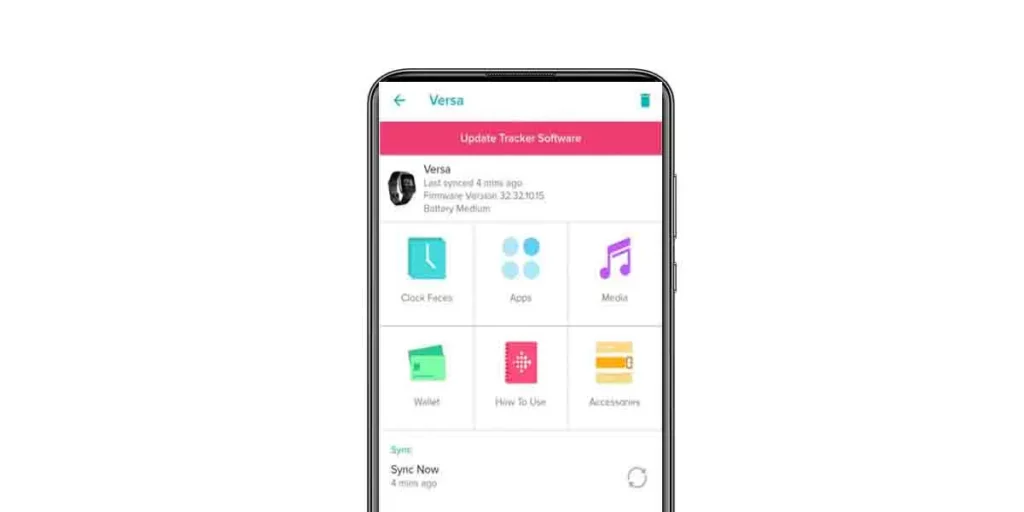 If you are on the old version of the app, it makes sense for you to update the app. An old version will mean that you cannot access some of the features, and the Fitbit will begin to malfunction. To help with this, get your app updated. Go to the Apple or Google play store and update the app, so you keep using it without an issue.
Charge Your Fitbit
Just like your other smart devices, your Fitbit needs to take time and recharge. If it is running low on power, then there is a huge chance it will not record all you need it to. Ensure it has enough charge to keep working.
Final Thoughts
Getting your Fitbit to work and record sleep is not as hard as people make it to be. The pointers above will enable you to get your Fitbit to work like it was meant to.
However, if you have tried all the troubleshooting methods and still your Fitbit doesn't track your sleep, then probably you need to contact Fitbit support for help. In cases of hardware issues, Fitbit offers replacement if you're within the applicable Warranty Period.
For more details check the Fitbit returns and warranty page.
Check This Out