Wondering about how to set a picture as the background on Galaxy Watch Active? I know; how exciting it can be to add your own picture on the watch face. Since I've used Galaxy Watch before, I know exactly what you are looking for.
There are two different ways to add a custom background to your Galaxy Watch; one way is through your watch, and the second, Galaxy Wearable App.
Before digging into the process, import your favorite picture from your smartphone into your Galaxy Watch.
Follow these steps to Import Pictures from Your Smartphone into Galaxy Watch:
Download the Galaxy Wearable App from Play Store.
On the Galaxy Wearable app scroll down to Add content to your watch.
Then, tap on Send Images.
After that select all images you want to import.
Finally, tap on Done.
Once your hand-picked pictures have been sent to your Galaxy Watch, now it's time to set the picture as background.
How to Set Picture As Galaxy Watch Active Background?
The below process elaborates how you can add a custom picture as the background on Galaxy Watch Active.
Step 1: Select My Photos+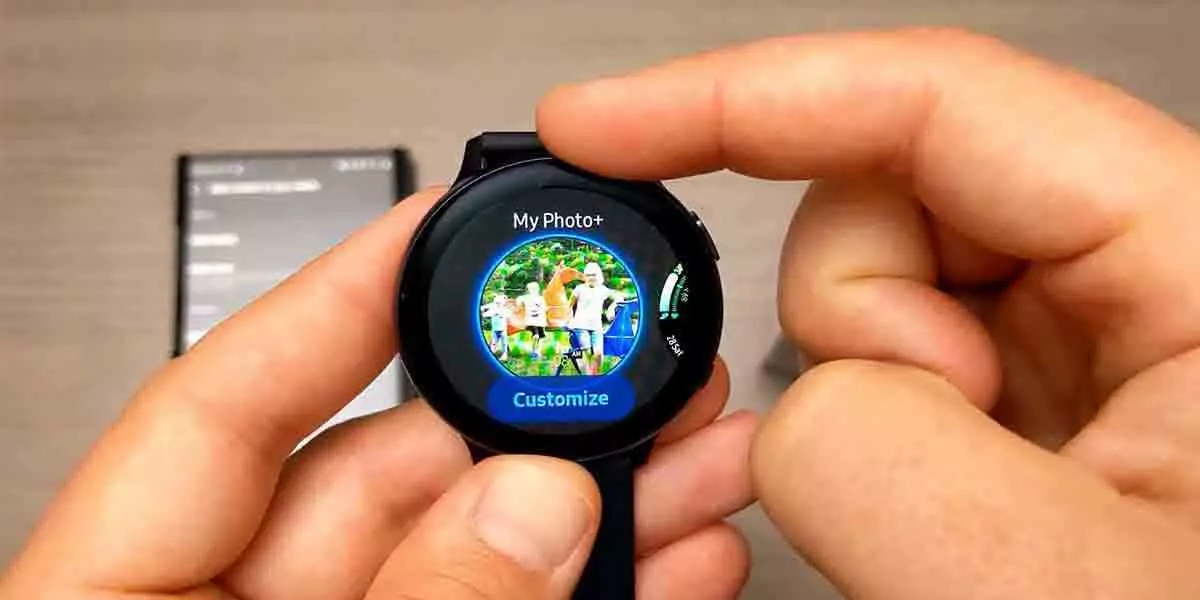 Once adding photos to Galaxy Watch, long-press on display and select My Photos+ from the given options. Next, tap Customize option on My Photos+. This will eventually take you to the Add Photos option.
Step 2: Tap on Add Photo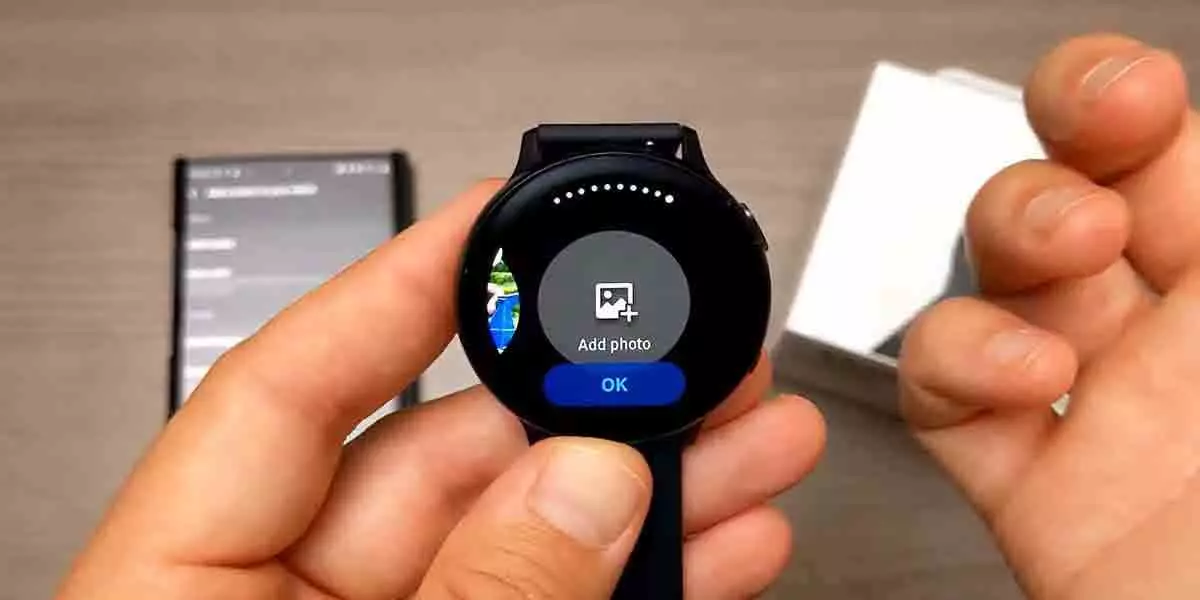 On the Add Photos section, it's obvious that you can add photos, but you can also swipe left-right on the screen to see which photos you already have on your Galaxy Watch.
For a side note, the watch lets you save up to 20 photos at a time.
Step 3: Select Your Favorite Picture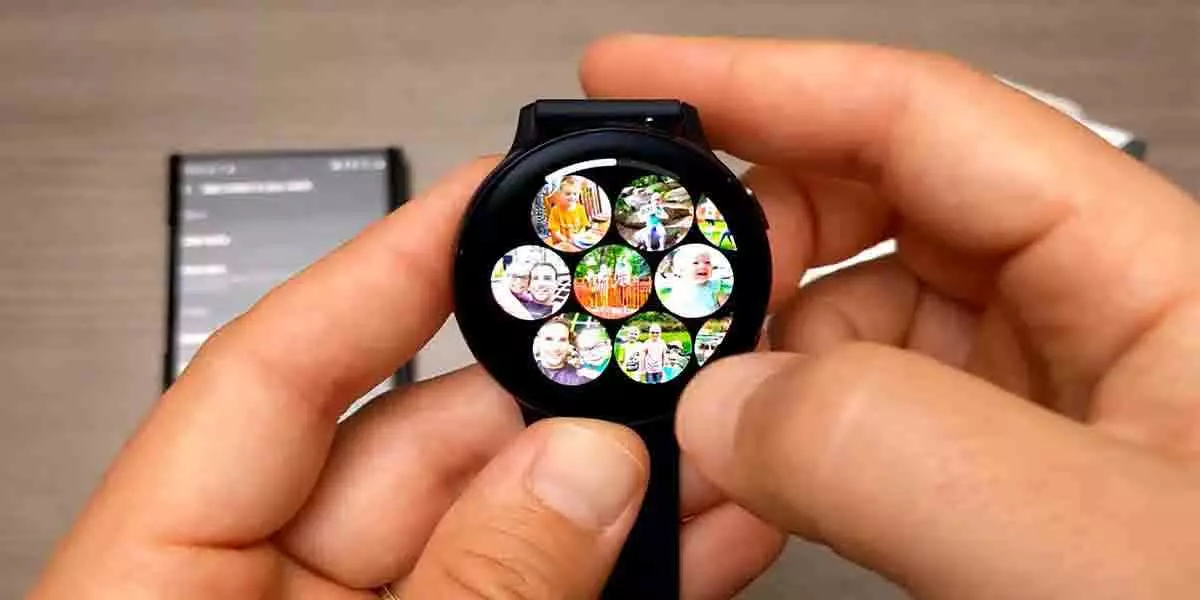 Now tap on add photos; it will bring you directly to the gallery where all your photos are saved. Then, select the picture you want to set as background and press OK.
Step 4: Customize your Watch Face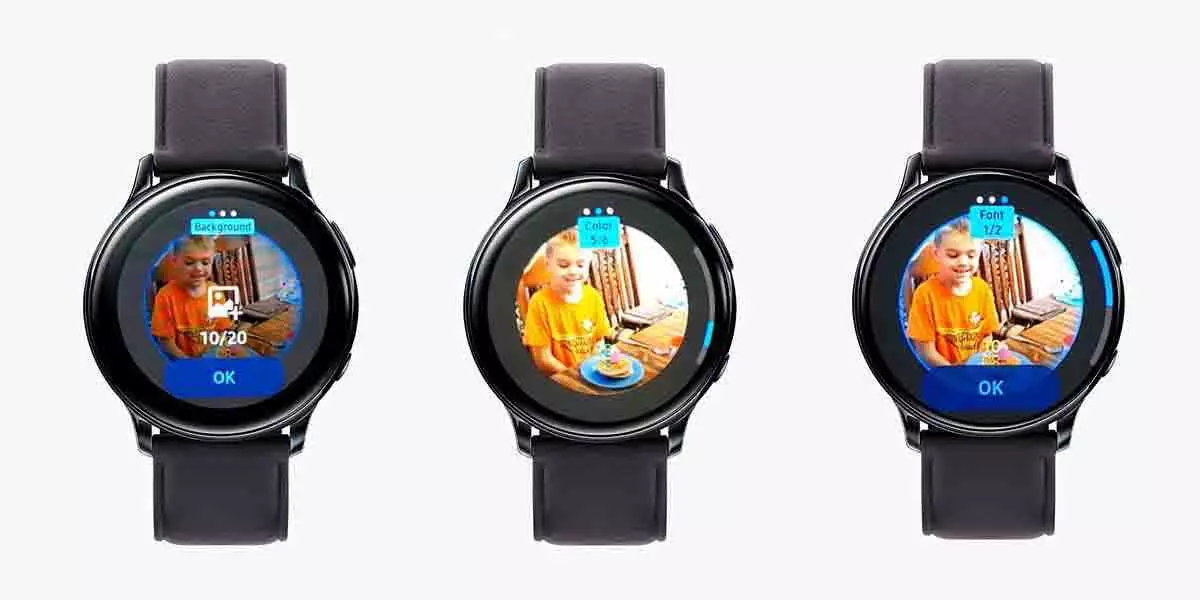 Now you will be redirected to the customization face section, where you can personalize the picture as you wish. You can play with background, color, and font to make it look cool.
Step 5: It's Done!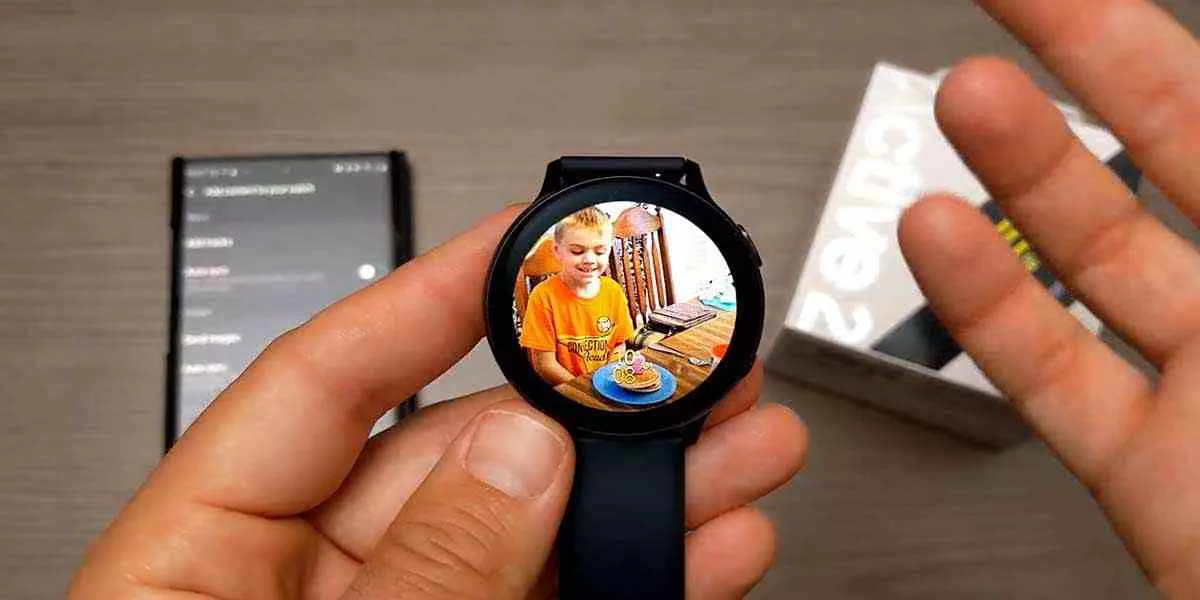 It's done. You have successfully set a custom picture of your choice as the Background on Galaxy Watch Active. Kudos!
The Second Way
The second way is through the official Galaxy Wearable app.
Follow these steps to Add a Custom Background in Galaxy Watch:
First, download and install the Galaxy Wearable app.
On the app, swipe left and move on to the Watch Face section.
Now, scroll down to the Wallpaper.
Tap on Customize.
Finally, personalize the watch face according to your preference.
Wrap Up
Hope this quick guide helped you set a custom watch face on your Galaxy Watch Active. Both the process shown above worked for me.
If you get stuck during the process, feel free to let us know in the comments. We will reach you within 24 hours.
Check out these Cool Stuff for Your Galaxy Watch