Looking for some cool things to do with Samsung Galaxy Watch 3? Samsung has made significant improvements in the features & functionality of the latest Galaxy Watch 3.
If you own a Galaxy Watch 3 or will be purchasing one soon, then knowing these secret features would be worth it.
In this guide, I have shown some of the amazing nifty tips & tricks to try with the Samsung Galaxy Watch 3. This will help you get the most out of your watch.
Similar Post to Read Later
11 Cool Things to Do With Samsung Galaxy Watch 3
Enable Touch to Wake Up
Pressing the buttons to wake up the screen is quite inconvenient in specific situations. For instance, if you are cycling and want to know the time, reaching out to press the buttons is slightly awkward. What if you can touch the screen to wake up?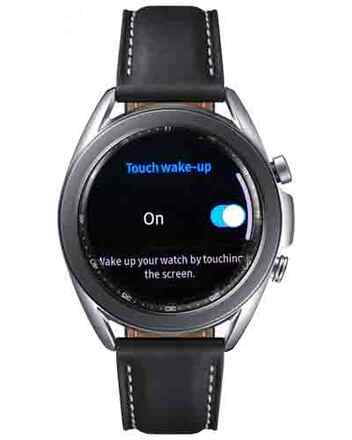 By default, Galaxy Watch 3 doesn't have the touch to wake up feature enabled. To enable, follow these steps below:
Open the notification panel and go to "Settings".
Scroll down to "Advanced", then select "Screen Wake Up".
Now, tap on "Touch to Wake Up" & Turn it ON.
Use Built-In Flashlight
In previous Galaxy Watches, you need to install a third-party app on your Galaxy Watch to use Flashlight. But Galaxy Watch 3 has an in-built Flashlight that enables you to use your watch as a torch. Basically, it turns the screen white to the maximum level possible.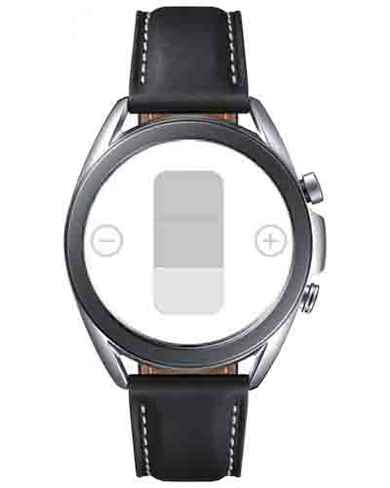 The maximum light produced from the Galaxy Watch 3 is enough to make objects clearly visible in a dark room. Moreover, this feature has multiple brightness intensities, so you can tap on the screen to switch between them.
Scroll to the Notification Panel > Tap on the Flashlight icon.
Share Live Location Instantly
If you ever try to share live location with your friends & families, then it's unnecessary to depend on your smartphone while it can be achieved right from the wrist. The Samsung Galaxy Watch 3 allows you to share your current location as a text message.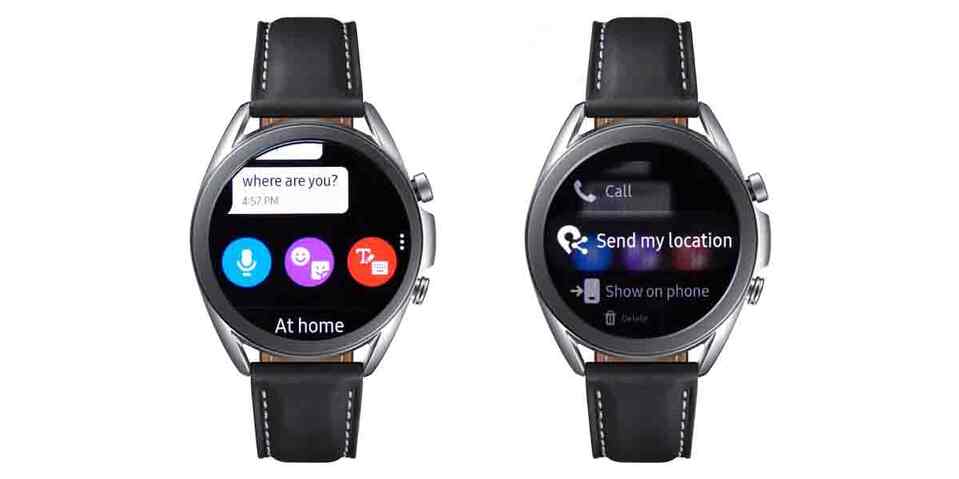 To share, follow these steps below:
Open the "Messages App".
Tap on three dots present on the right corner.
Scroll and find "Send my Location". Tap to send live location.
After tapping send my location, this generates a message & sends it with exact coordinates, making it easier to find the exact location.
Diagnose Your Watch
This is quite a hidden feature that most watch users don't know about. If you ever feel like some area of your touchscreen isn't working, then it is possible to run a diagnostic test for detecting the issue. Moreover, it can detect issues related to Rotary, Sensor, Vibration, Touch, Speaker, and more.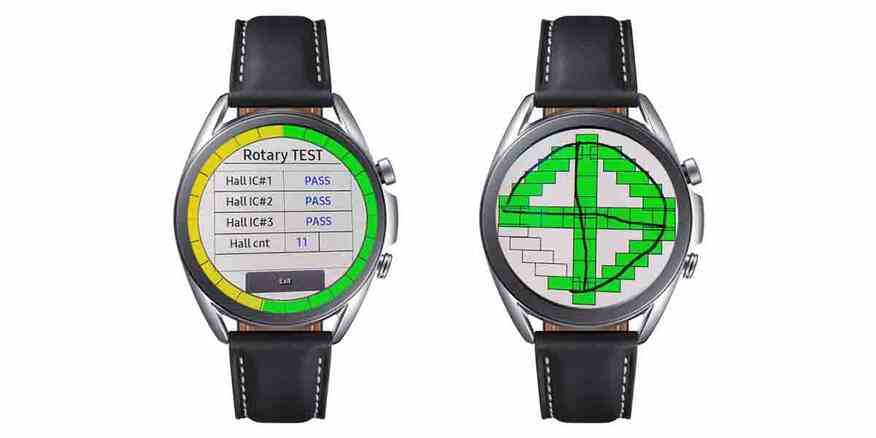 However, this process requires you to know a secret code & the procedure to access the diagnostic area. Follow these steps:
Go to Settings > Scroll down to About Watch & tap on it.
Tap Serial Number five times. This will open up a passcode area.
Enter a code *#0*#
Then, wait for few seconds to accept the code.
Done! Now, you will be in the test mode area.
Suppose some parts of the watch's touchscreen aren't working, select Touch from the test mode area & draw on the screen to detect where's the issue.
Enable Colorful Background
By default, Galaxy Watch 3 has a black background when scrolling through the widgets section; this might look dull for some people. Thankfully, you can customize it with a custom background by adding colorful textures.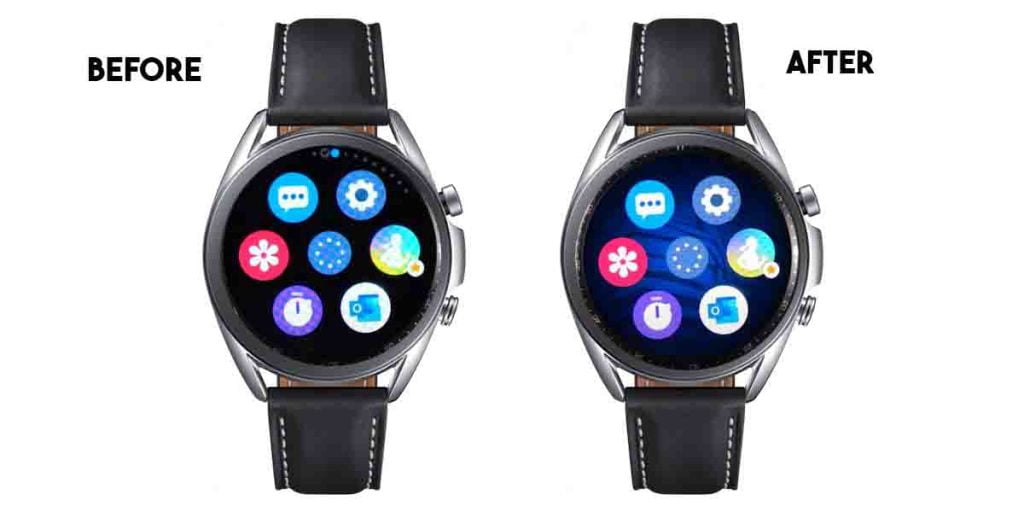 To enable colorful background, follow these simple steps:
Go to Settings > Display > Background Style.
Then, select the background style you want to have.
Note – This can result in reducing the battery life because the area containing black pixels doesn't consume energy. But after this, a lot of black pixels would have gone, which results in battery consumption.
Increase Vibration Intensity
You might face a hard time detecting the vibration from notifications or calls because, by default, its intensity isn't high enough for you to feel on the wrist. So there is an option to increase the vibration intensity. This can be done by following these few steps: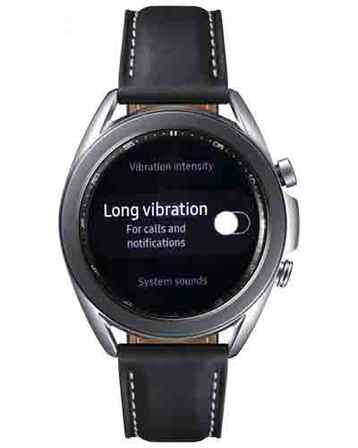 Go to Settings > Sound & Vibration > Long Vibration > Turn ON
If turned on, then vibration for calls and notifications will be twice in a row instead of once, making it easier to notice them.
Capture Scrolling Screenshot
In previous models, taking screenshots requires you to hold down the home button & swipe on the screen at the same time & this will capture the shot. That's a lot of work!
But capturing screenshots from Galaxy Watch 3 has become easier. Now, you can simply press both the back & home button at the same time to take the shot. However, there is a cool add-on to this feature called Scrolling Screenshot.
For people who are serious about tracking fitness data. And keeping it as their own personal records; the scrolling screenshot feature is going to be handy.
Rather than keeping multiple screenshots, Scrolling screenshots will capture in an image file so that you can keep it all in one go.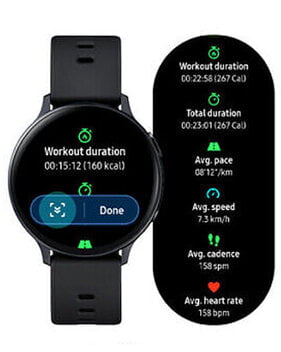 To take a scrolling screenshot, follow these steps:
Press the back & home button at the same time. This will capture a single shot.
To the bottom, you'll find a down arrow, so keep on tapping to take a scrolling screenshot.
Customize the Home Button
The home button on your Galaxy Watch 3 can work as a quick-access button. By default, the home key of the Galaxy Watch 3 opens up the Recent Apps menu.
By configuring the home button, you can access the last used app, create a reminder, calendar, set up an alarm, latest workouts, Bixby, contacts, and more.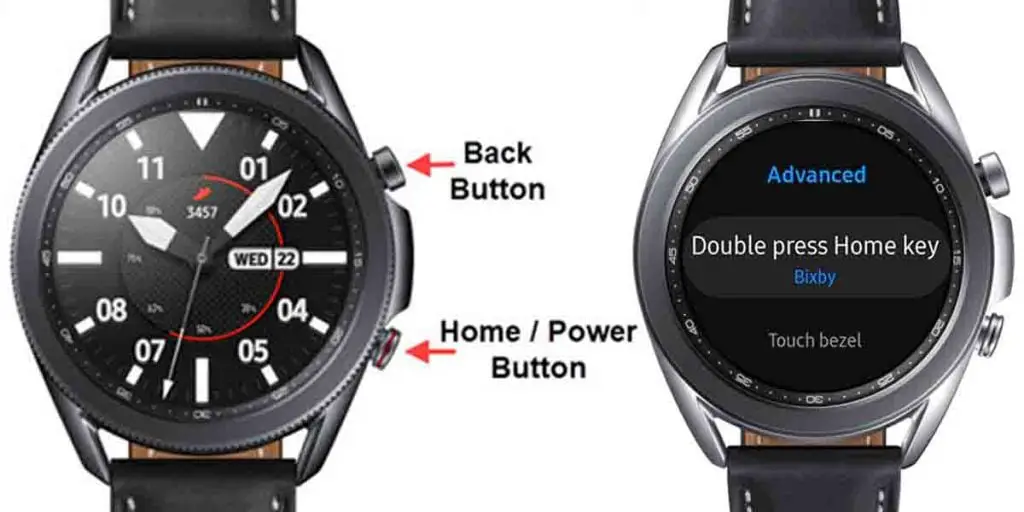 To customize the home button, follow these steps:
Go to Settings > Advanced > Home Key.
On the Home Key page, you can configure for both double press & press/hold home button.
Select and Add what you would want for quick access. Done!
GoodNight Mode
If you prefer wearing a watch when sleeping, then Good night mode is one of the most useful features for them. Once you turn this feature on, it prevents disturbances by turning off some of the features including Notifications, AOD, Wake-up gestures, and touch to wake up. Thankfully, you will still be able to get alarms.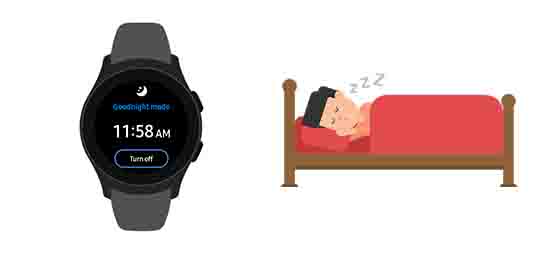 To enable GoodNight Mode, follow these steps:
Go to Settings > Advanced > Tap Good Night Mode > Turn it ON.
Fine Tune Notifications
The Galaxy Watch 3 receives almost all notifications sent by your phone. This might disturb you with unnecessary notifications that you do not want to view. Fortunately, the Galaxy Watch 3 lets you turn off unwanted notifications from third-party apps.
This is also called fine-tuning the notifications. By this, you will be selecting specific apps you wish to receive notifications. Also, it has another advantage of setting a tone for some of the messaging apps. That helps in prioritizing your checks.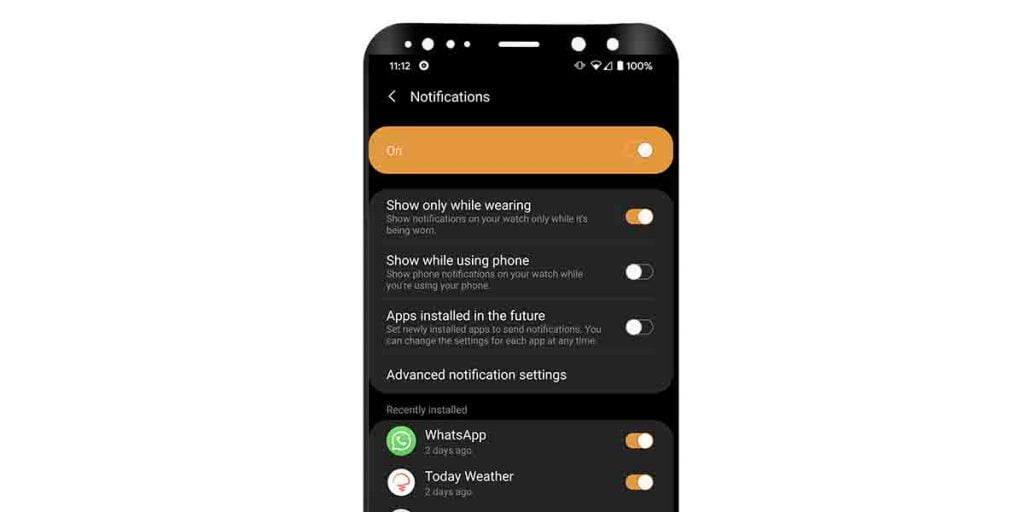 Open Galaxy Wearable App on your phone.
Tap on Home > Notifications.
Now, turn the Notifications On.
Select the apps you wish to get notifications from. Done!
For setting individual message tones, tap on the app's name from the list and toggle the switch "Set notification style", then add the tone you want.
Edit Quick Access Panel
For doing most of the things shown above, you will be using the Quick Access Panel frequently. It can be either accessing the Settings page or adjusting the brightness. This Quick Panel might be having some shortcuts that are not being used frequently by you.
Therefore, Galaxy Watch 3 lets you edit the shortcuts so that you can add the one repeatedly used by you. For example, if you use the DND option more often, then replace an unwanted shortcut with the DND shortcut.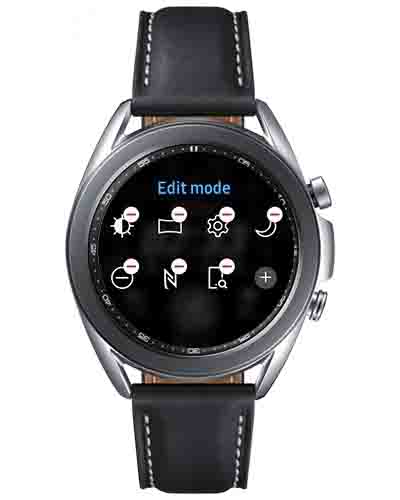 To Edit Quick Access Panel from the watch, follow the steps below:
Swipe down on your Galaxy Watch to access your Quick Settings.
Long Press any of the Icons in the Quick Settings Panel. This will open up the Edit Mode.
Now, remove & add the preferred settings for quick access. Done!
Want More? Check out Cool things to do With Galaxy Watch Active 2 to know more.