Samsung wearables like Galaxy Watch Active 2 come with a pack of useful features that are customizable and can be personalized to suit your needs.
Depending on your needs, you can perform different actions and adjust your experience further by downloading wearable apps from Play Store or Galaxy App Store.
There are unlimited essential apps we could suggest for you, but below, we have listed the 9 best apps for Galaxy Watch Active 2 you must-have.
Read Later | 10 Cool Things to Do with Galaxy Watch Active 2
9 Best Apps for Galaxy Watch Active 2
Uber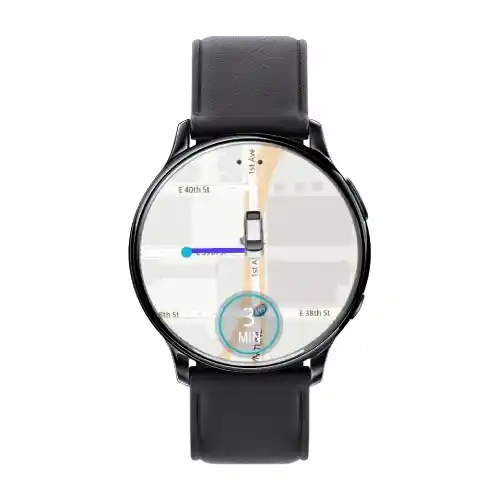 Do you want to go home safely after-party or in the wee hours of the night? Yes, you call in Uber or pin your location, and within a minute, you will be heading to your destination.
The Uber app company has updated its feature owing to concerns around your safety by featuring safety features. When you call uber, the details about the Uber driver will be availed on your smartwatch screen, including the number plate and price estimate.
Nonetheless, you can also share your drive/journey with your loved ones so that they can keep track of you. And in case of emergency or security concerns, you can call directly from the Uber app.
Samsung Health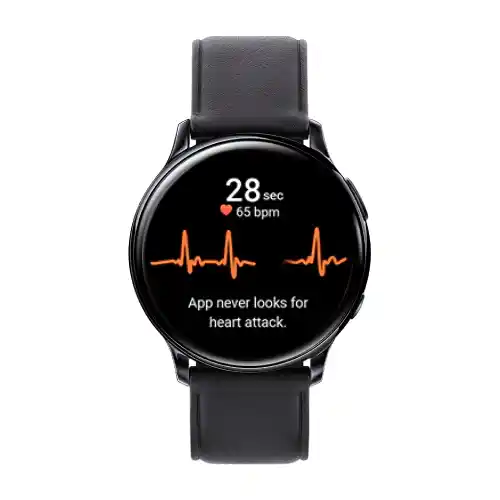 Samsung Health is a fitness app from Samsung, but it doesn't come preinstalled upon your Galaxy Watch Active 2. Therefore, you have to download it from the galaxy App store.
The app is purposely designed to help you monitor your daily fitness routine, health rate, sleeping pattern, and stress levels. You will know the number of calories you have burned out during the workout session, and it can evaluate your performance.
You can also sync all the data from your Galaxy Watch Active 2 across your smartphone for better referencing.
Camera Controller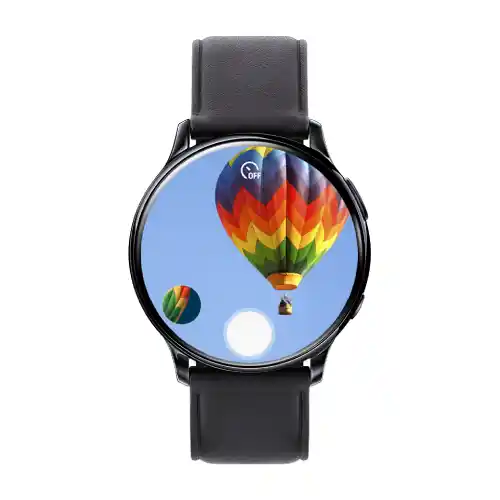 Camera Controller allows you to take photos, record videos, flash, zoom in and out, and be more straightforward from your Galaxy Watch Active 2.
If you open the app on your wrist-based display, you will see your phone's camera view on the screen with a range of controls right at your fingertips and a tiny camera icon. Tap the camera icon to switch your phone's rear to the front-facing camera.
You can also set a timer, pose hands-free, adjust flash settings, edit video qualities and images. This app will allow you to practically manage every aspect of your smartphone camera from your watch.
However, before using it, you must grant permission from your phone as it functions through a separate app installed on your phone. If you don't want to use a third-party app, you can use the Camera Controller app for Galaxy Watch from Samsung.
Voice Memo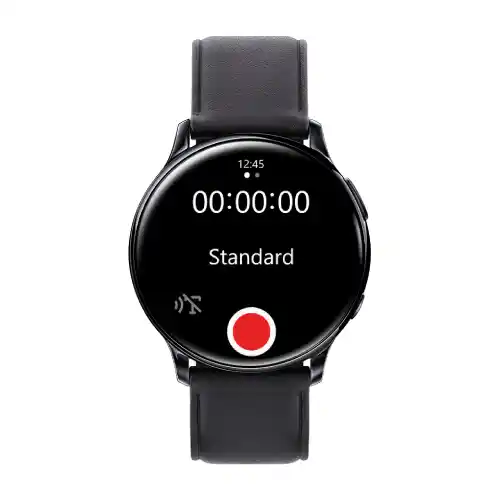 If you are a student Voice Memo app should be your companion if you don't want or are tired of taking notes.
Samsung developed this app to help people take notes when they do not have a pen and paper. It is an excellent tool for capturing audio without necessarily engaging any buttons or picking up your phone.
Simply, raise your Galaxy Active 2 to your mouth and start recording the audio message or whatever is in your mind. Besides, you can locally save your recordings in your smartwatch and transfer them later to your phone.
Microsoft Outlook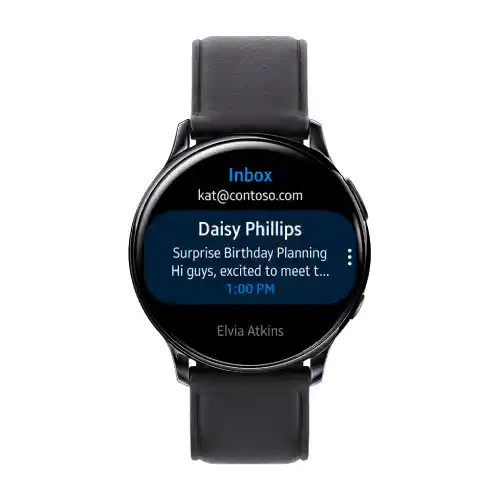 Do you want to get all your emails in one place? The Microsoft Outlook app is your best choice and can be supported by Galaxy Watch Active & Active 2.
This app is a high-end tool that can support more email services available worldwide, thereby giving a single preface to view them in one place. That can include; Yahoo, Hotmail, Gmail, Outlook, and many more.
Besides, you can also customize it to your preference and allow you to add more accounts.
Here WeGo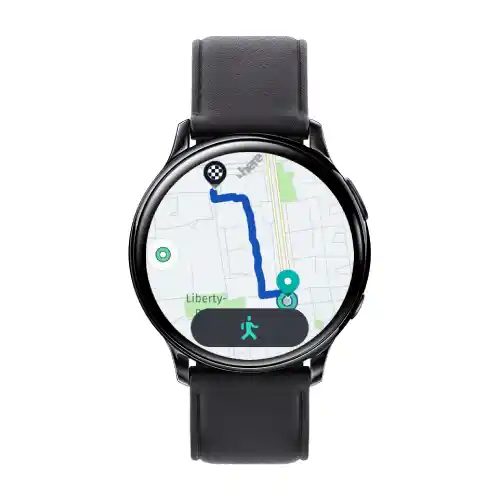 Here WeGo is a free navigation app for Galaxy Watch and a critical tool when you are a tourist or traveler adventuring new places. The app will provide real-time info on your whereabouts, destination, and the most visited destinations.
You can also decide to save your most-visited destination and thus eliminate the need to enter your location. It offers an interactive map with audio navigation, can support offline maps, and use to calculate how far you are from your destination and how much it will take you to get there.
Besides, it offers a straightforward, fast, user-friendly, and accurate interface.
Smart Things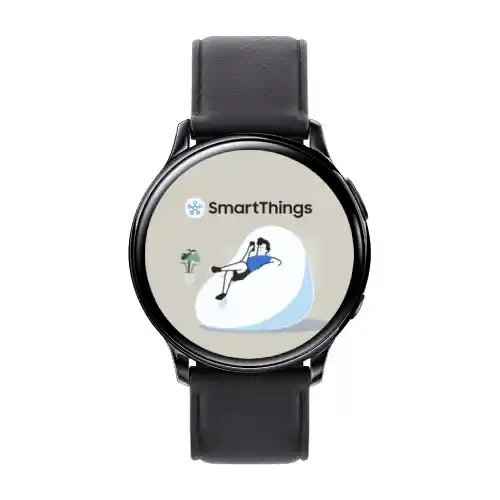 SmartThings is also Samsung's app designed to control smart home devices within and remotely while at work or on your way home.
From air conditioners, washing machines, thermostats, smart lights, smart TV, smart kitchen devices to alerting Alexa to set the alarm or preheat the oven, you can directly control them using SmartThings from your Galaxy Active 2.
There is no setup process required, provided you install the SmartThings app and link your smart home devices and watch to your Samsung account. Instead of constantly enabling the SmartThing phone app whenever you want to use it, you can set up automation.
Spotify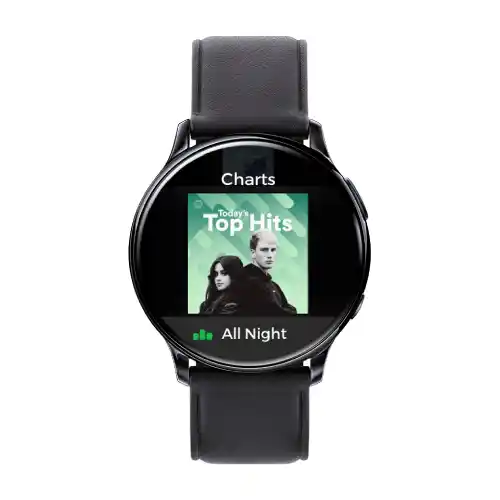 Imagine a day without listening to your favorite playlist? This app supports all types of Samsung Galaxy watch models. Thus, we did not ignore including it in this list.
After installing the app, log in to your account, and you can choose whether to play music straight from your phone or watch. It offers a straightforward and user-friendly interface to connect to Bluetooth speakers, play music in the background, and control volume.
You can also create a playlist for free, stream radio stations, download tracks, listen to podcasts, and more.
Google Assistant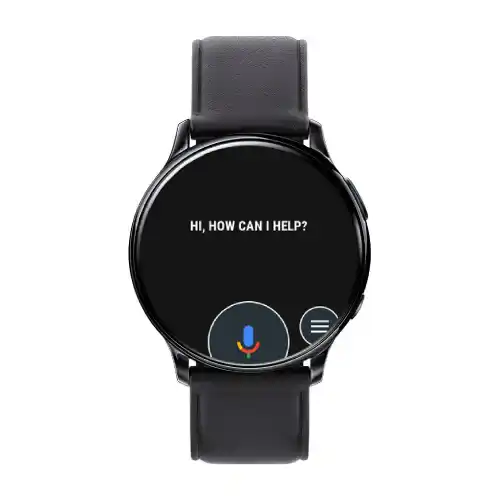 The Google Assistant should not miss among your wearable apps as it is versatile and convenient to your day-to-day operation.
With this app, you can get a weather report, send text, set constant reminders, search on Google browser to control smart devices seamlessly and effortlessly. Sit back, relax and trust the Google Assistant using your voice and it will execute whatever you want it to take care of.
But ensure you have a stable internet connection when using the Google Assistant app, or it will disappoint you.
Explore More On Galaxy Watch