Best Garmin Watch Apps: Garmin's Connect IQ Store is full of exciting apps for your entertainment, workouts, maps, navigation, and more.
If you own a Garmin watch and looking for the best apps or widgets to get the most out of your Garmin Smartwatch or fitness tracker, then you are at the right place.
Note – Some apps might not be compatible with your older Garmin watch. If you own any of these series listed below, then you are good to go.
Similar Post: 11 Cool & Best Garmin Watch Faces (FREE/PAID)
Top 13 Best Garmin Watch Apps
1. Barcode – Save Wallet Space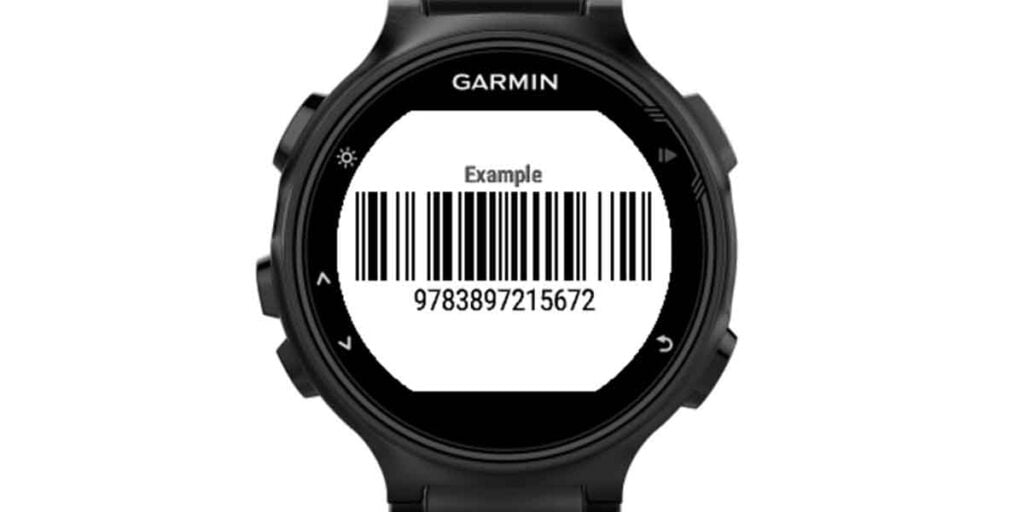 Garmin Pay is useful for contactless payments. You don't need to carry your cards because it serves as a virtual wallet on the go. However, sometimes if you wish to use your loyalty membership, gift cards, etc. then you need to carry it all in your pocket. With the Barcode app, you can store any kind of barcode you have. Once stored, you can redeem it anytime. This comes in handy because you don't need to carry those extra cards with you.
2. MyHomeControl – Home Automation App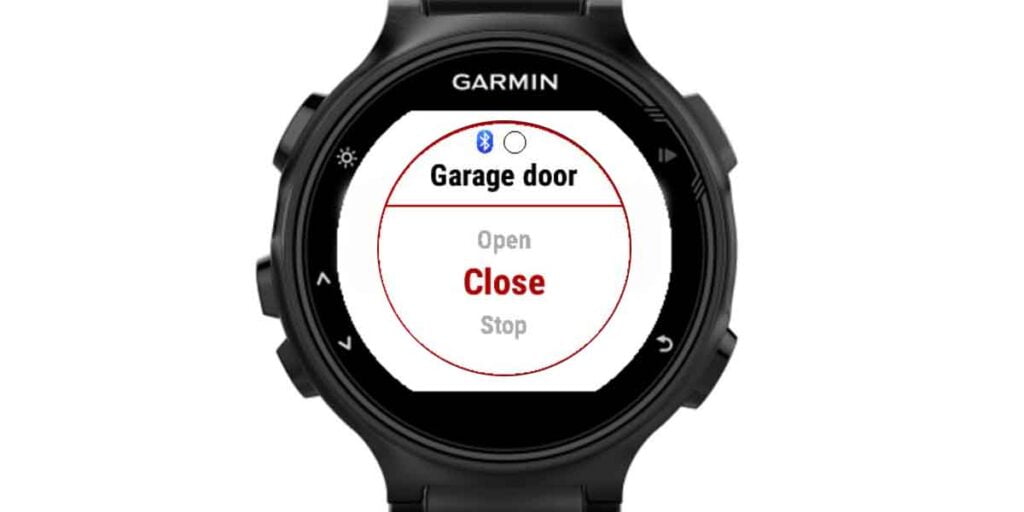 Have you ever wanted to control your home right from your watch? Yup, that's possible with the help of the MyHomeControl Garmin app. This app allows you to add all domotic devices & control almost every device you want such as lamps, doors, curtains, and many other IoT devices. For each device, you can configure up to four actions including open, close, up, down, start, stop, on, and off. With that, it also controls your Sonos system, sends mail, sends notifications, and sends SMS using IFTTT.
3. Strava Routes – Route Tracking App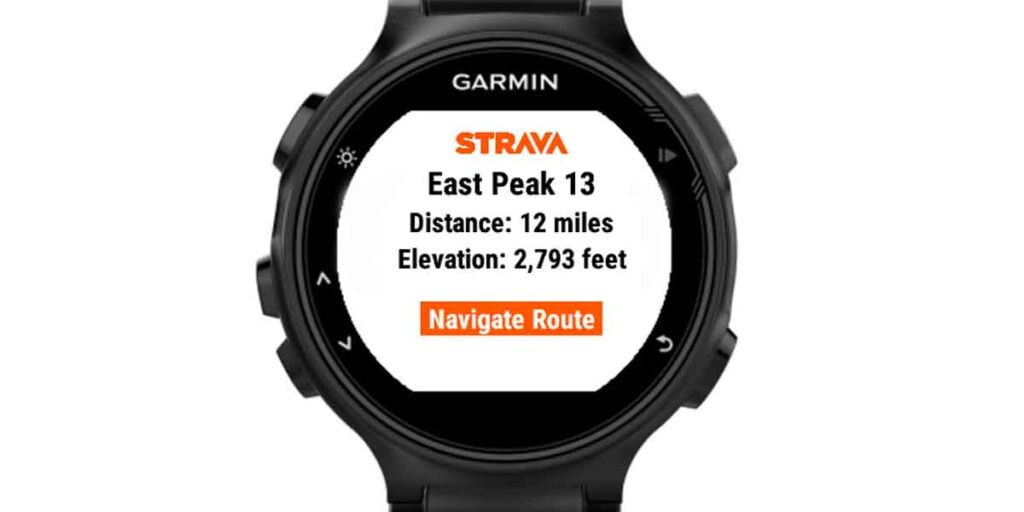 Strava Garmin's app lets you track your daily routes. You can even share your tracked routes with your friends and families as well as follow friends, share photos, and join challenges. They can send you their running routes and then you can run in their tracks. Strava helps runners and triathletes to be competitive any time they want.
4. Maps Nav – Hands Free Navigation App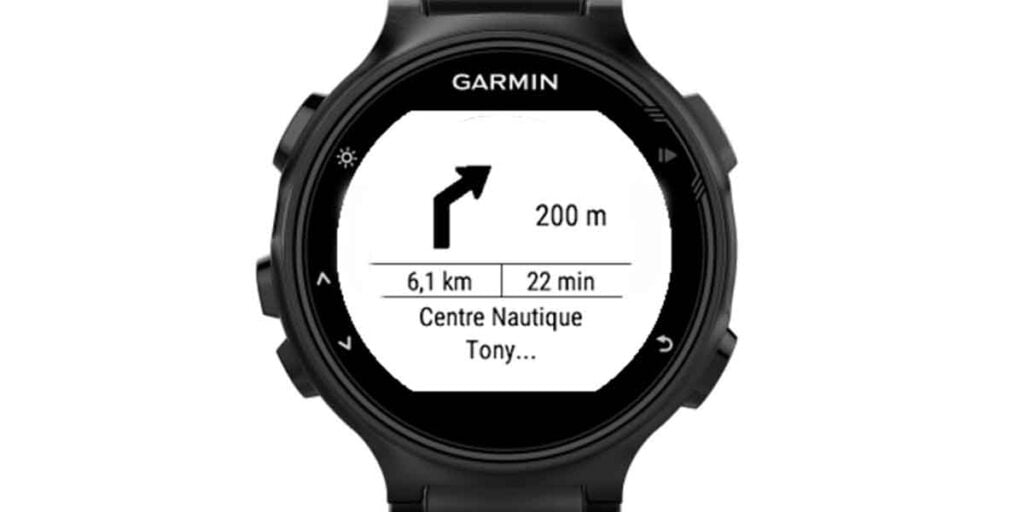 Map Nav is a Google Map navigation integration that allows you to view turn-by-turn directions right from your Garmin smartwatch. The app is quite useful when you are on biking or walking around you don't have to look constantly at your phone for finding the routes.
Suppose you are in a foreign country and don't want to look lost by taking out your phone and using the map, then you can use Map Nav to view the directions without taking out your phone from the pocket. This app makes the watch vibrate when there is a change in direction. How cool is that?
You Might Also Like | Top 10 Best Garmin Smartwatch (Men/Women)
5. Watchlist – To Do List, Notes, Task app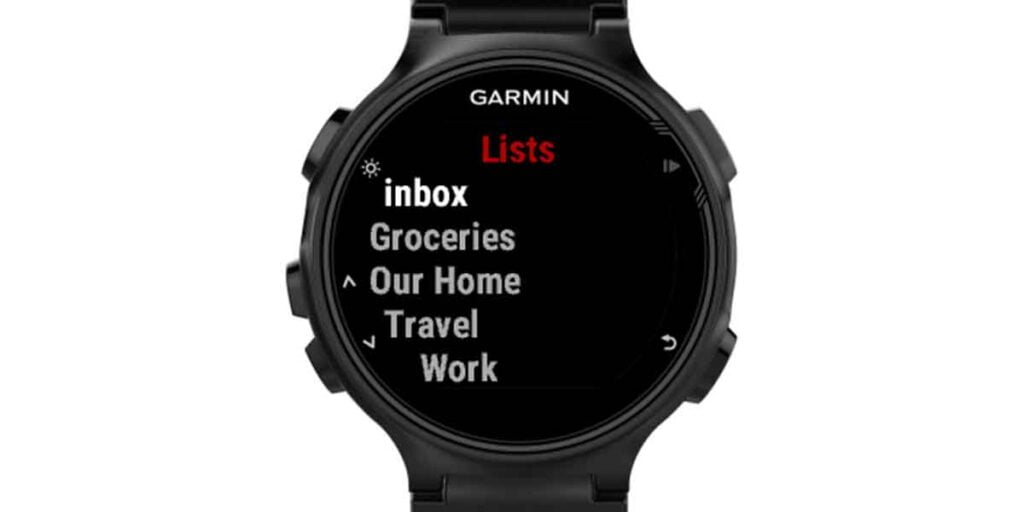 The Watchlist app is developed by Microsoft that allows you to organize your tasks properly. With the help of this app, you can put up groceries, to-do tasks, movies, household lists, and more. You can easily sync all these right from your phone and don't have to go through the Connect IQ app. This makes it more convenient.
6. AccuWeather MinuteCast – Weather App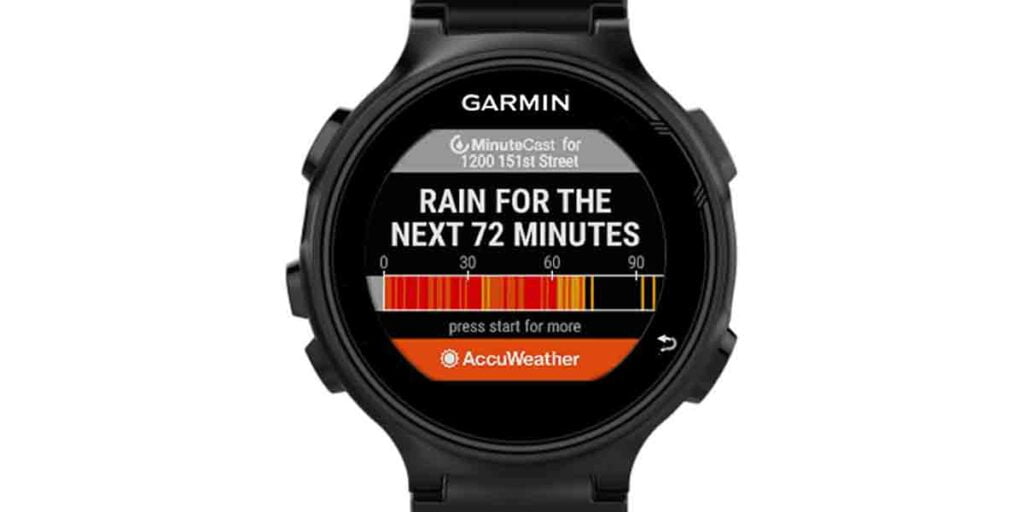 AccuWeather MinuteCast is a weather app that shows accurate weather prediction in comparison to Garmin's native weather app. This app can predict how's the weather going to be in the next two hours. And there is a heat map that indicates how intense the precipitation is. It updates its weather information based on your specific location and gives you accurate weather predictions.
7. Amazon Music – Music Streaming App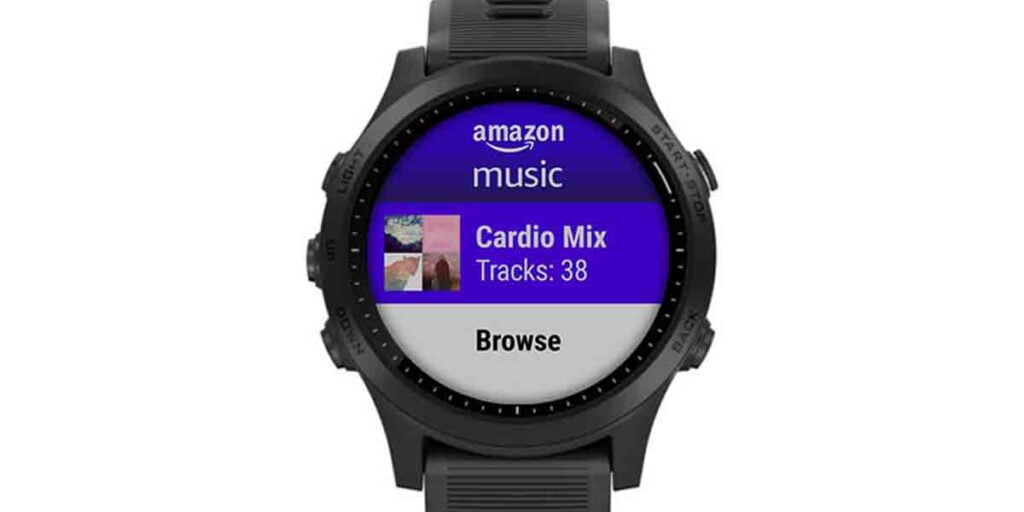 Are you a prime member of the Amazon platform? If yes, you get a bunch of free-to-use apps one of them is Amazon music. This application can host over 1000 playlists and 3 million titles. You can directly install the Amazon Music app from the Garmin Connect store and enjoy unlimited music on the go.
You won't find Amazon's Music streaming app in any other smartwatches except Garmin. Because Amazon has exclusively launched its music streaming app for Garmin smartwatches only. For now, the app only works with the watches listed below:
Garmin Fenix 5, 5+
Garmin Fenix 6
Garmin Forerunner 945, 245, 245 (Music Version)
Garmin MARQ series
8. Sleep As Android – Sleep Tracking App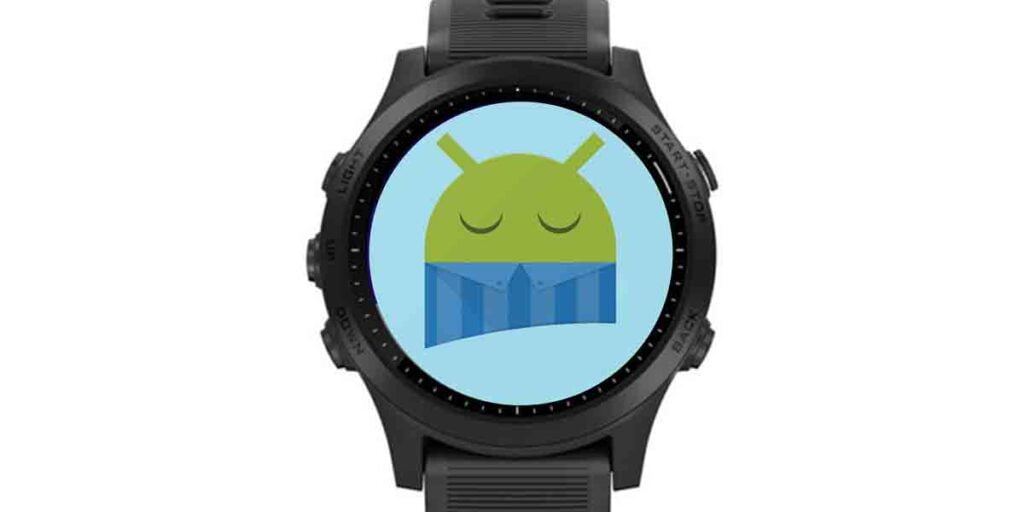 Sleep as Android is one of the popular apps from Garmin to track your heart rate when sleeping. The app shows accurate sleeping insights that help you to improve your sleep. It uses your watch's sensor to create graphs and measure your sleep cycle. Sleep as Android gives you a sleep score every time you wake up in the morning that helps you analyze how well you slept. It also features anti-snoring, sleeping advice, bedtime notification and stops you from oversleeping.
9. gStocks – Stocks Monitor App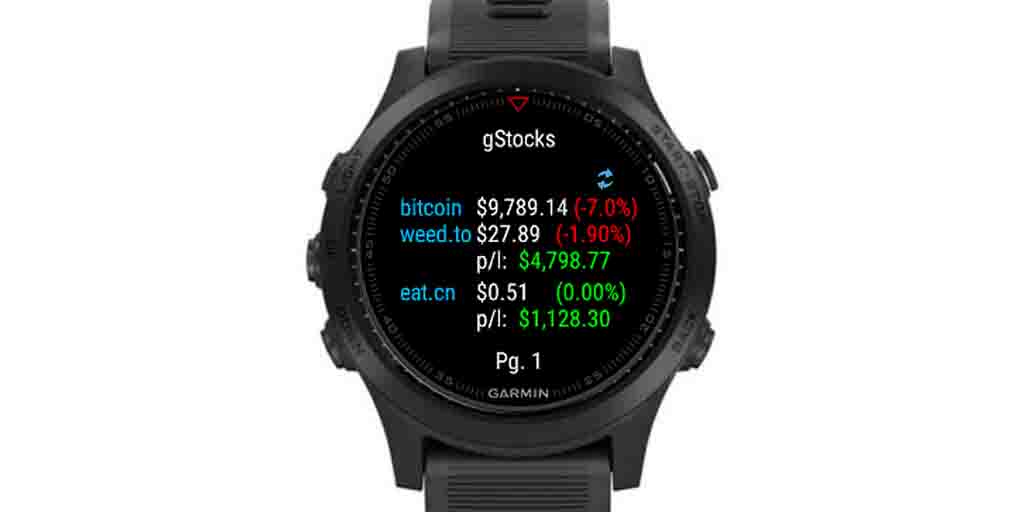 If you are looking for an app that lets you monitor stocks on the go, the gStocks app is good to go. The app keeps you updated on the current market situation by letting you track your asset portfolios with cost and shares across multiple stock exchanges. Surprisingly, you can monitor popular cryptocurrencies such as Bitcoin, Ethereum, Dogecoin, and more.
You can be assured with the data shown as stocks price data is provided by Yahoo, which is considered as an authoritative source. And for crypto, data is provided by CoinGecko, which is another trusted source of reliable cryptocurrency data.
10. RecogniCam – Security Cameras Monitor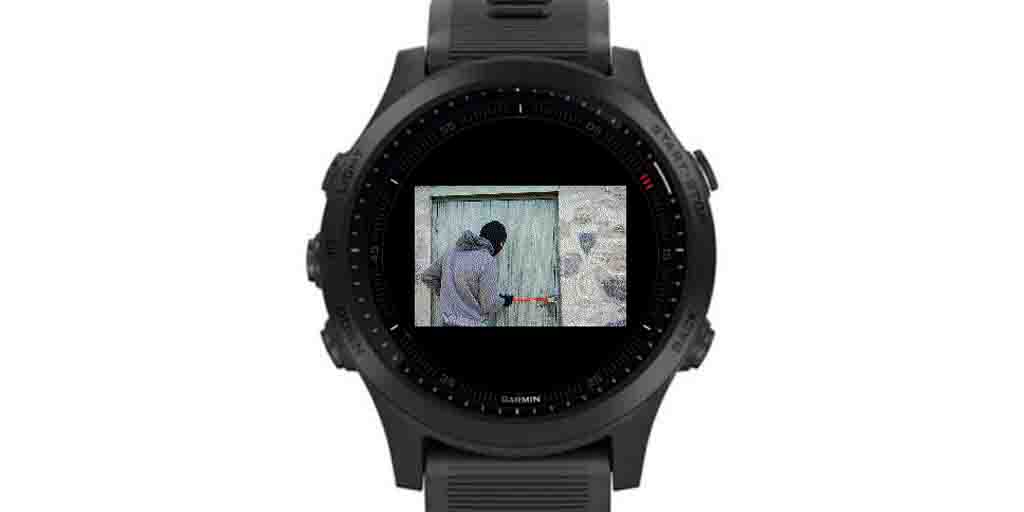 RecogniCam is one of the interesting apps on this list that can be used to monitor security cameras installed around your home. It gives you image alerts if someone tries to break into your house, thanks to its intelligent motion detection feature. The best part is it avoids false camera alerts by filtering out Winds, Cats, birds, and Luminosity.
You can connect almost any camera installed around your home with a few steps of configuration. The list of cameras includes Reolink, Foscam, Axis, Ring, Nest cam, Wyze, Amcrest, Arlo, Ubiquity, D-link, TP-link, and more.
11. Snake – Mini Game App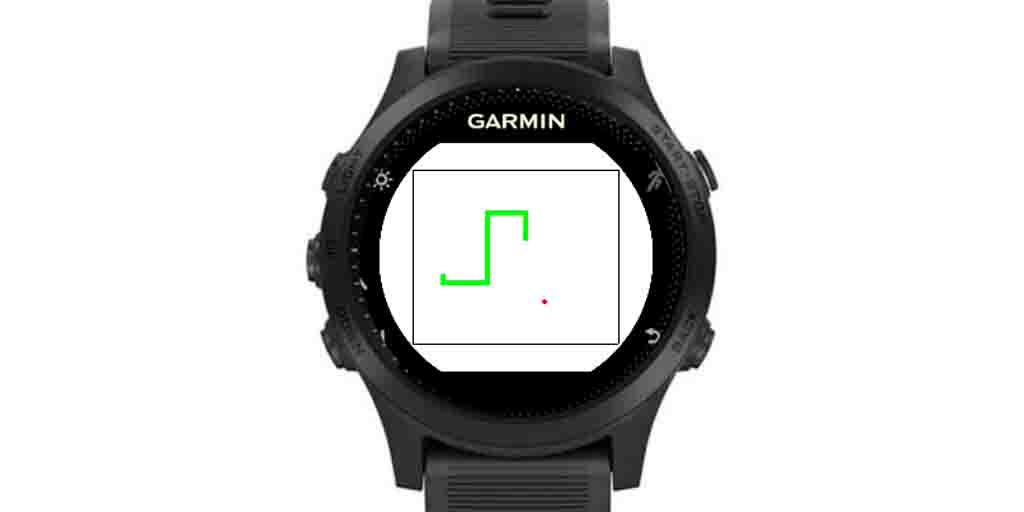 The snake was one of the most popular games on the classic Nokia 1200 that people used to be addicted to. However, now you can install this app on your Garmin watch and kill time whenever you're getting bored. Move the snake with the buttons; the goal is to eat as many apples as you can. But beware of hitting barriers, and edges; this will get your game over.
12. Battery Widget – Charge Detection App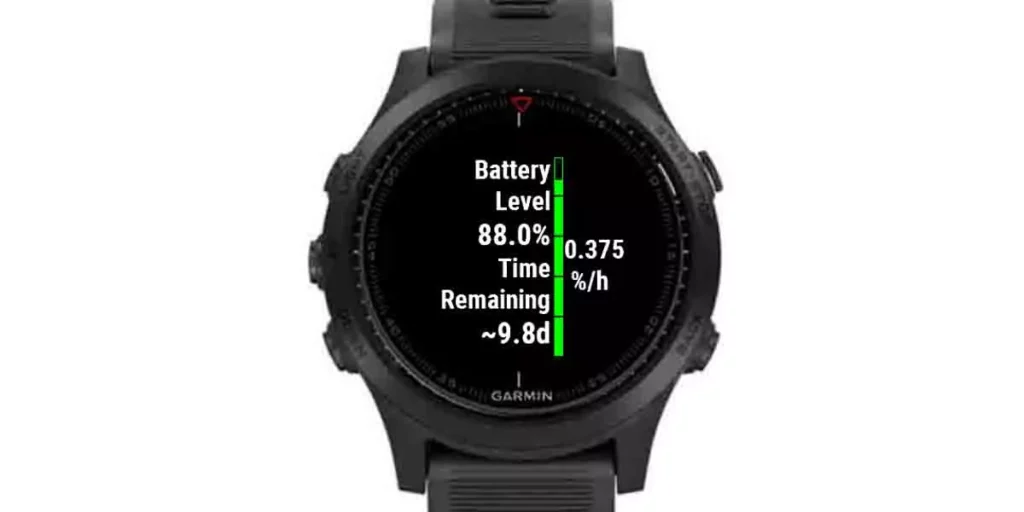 If monitoring your Garmin's battery status has always been a problem, then the Battery Widget app comes in to resue. It's quite a useful app for people with busy work schedules, who forget to charge their Garmin watch in time.
With Battery Widget, you get to know the battery level, the time remaining for the battery to drain, and an estimation that tells you the discharge rate. The discharge rate refers to the battery percentage reduction per hour.
13. Emerald Maze – Fun Game App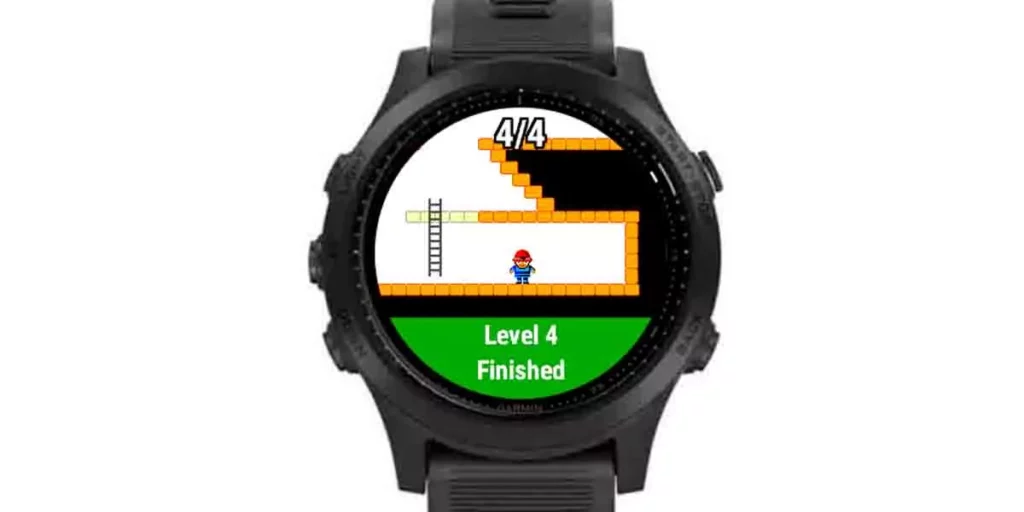 Having an exciting game on your Garmin watch can help kill boredom while traveling – Emerald Maze is one of them.
In Emerald Maze, you are left in the middle of a maze and given visibility within one meter of range. You are given two choices; either go left or right, take the stairs or climb the ladder. If you take the correct decisions, you go on completing the levels. But if you get stuck, get ready to start from the beginning.
In Conclusion
Therefore, these are some of the best Garmin watch apps that you can try. We will recommend you to check out AccuWeather if you want to know the accurate weather forecast. And WatchList to organize your day-to-day tasks.
Download and install these Garmin apps now!
Check this out: