Basically, there are two ways on How to Connect Garmin to Strava. The most efficient one is by using the Official Garmin Connect app. And the second is by using Strava's official website. Both ways are compatible with any Garmin device you own.
In this guide, I have shown how you can connect your Garmin device with Strava with few easy steps. Also, if you ever face Syncing issues, below you get a detailed guide on how to fix them.
Read this full guide to know How to Connect Garmin to Strava App & fix Syncing problems.
Related Post to Read later
How to Connect Garmin to Strava? (2 Methods)
Method 1 – Using Garmin Connect App
Step 1: First, Download & install the Strava app on your phone. In case you don't have a Strava account already, then create one.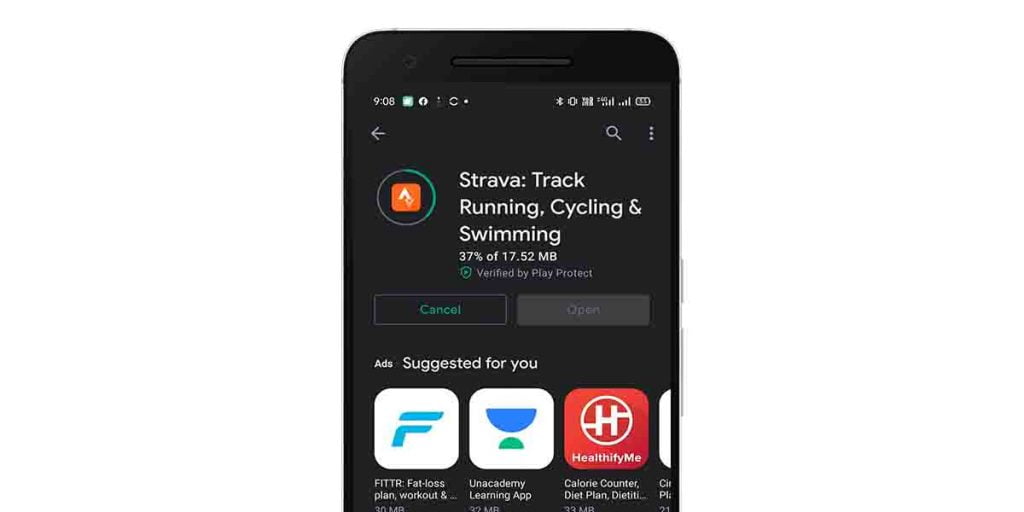 Step 2: Now, Open the Garmin Connect App on your Android or iOS smartphone.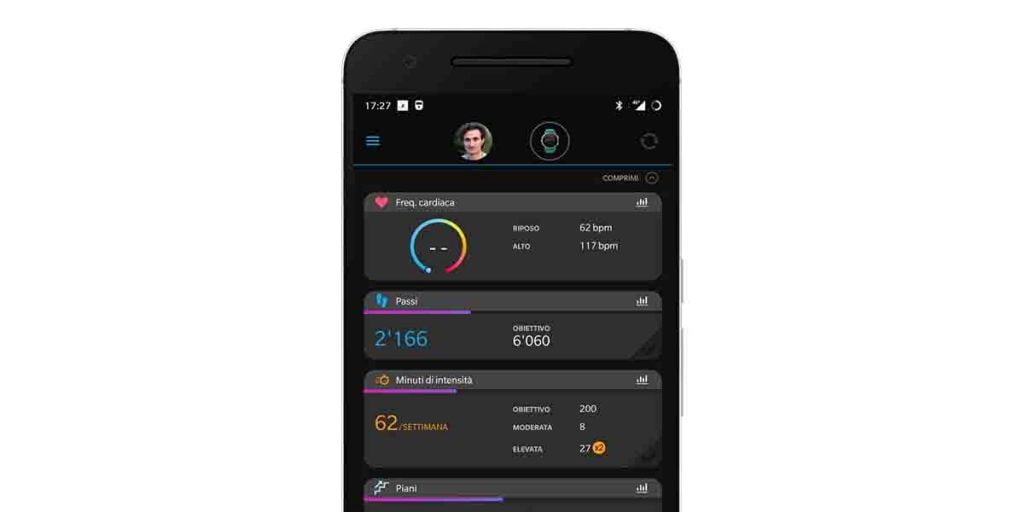 Step 3: Then, open the app drawer by tapping the Three lines on Android or selecting the More option from the bottom right on the iOS device.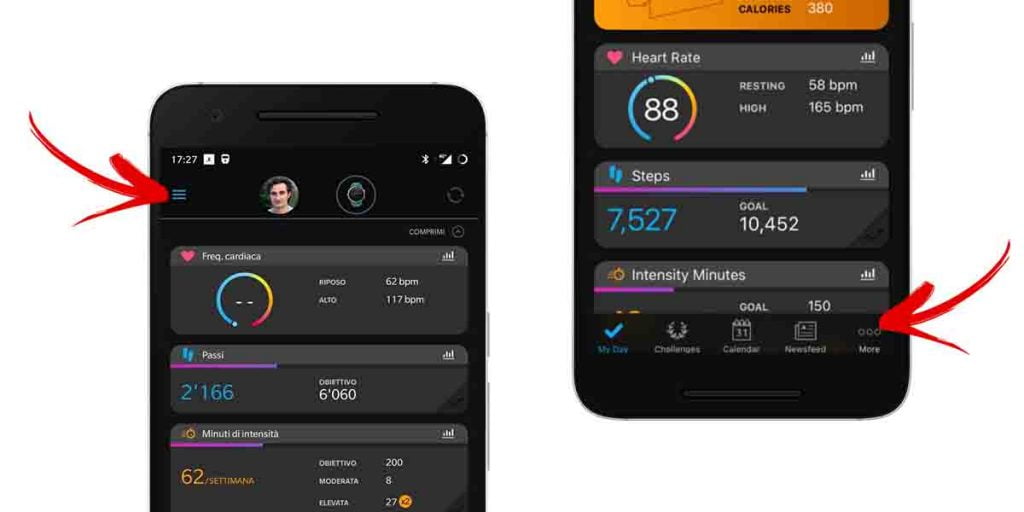 Step 4: From the list of various options, Select Settings.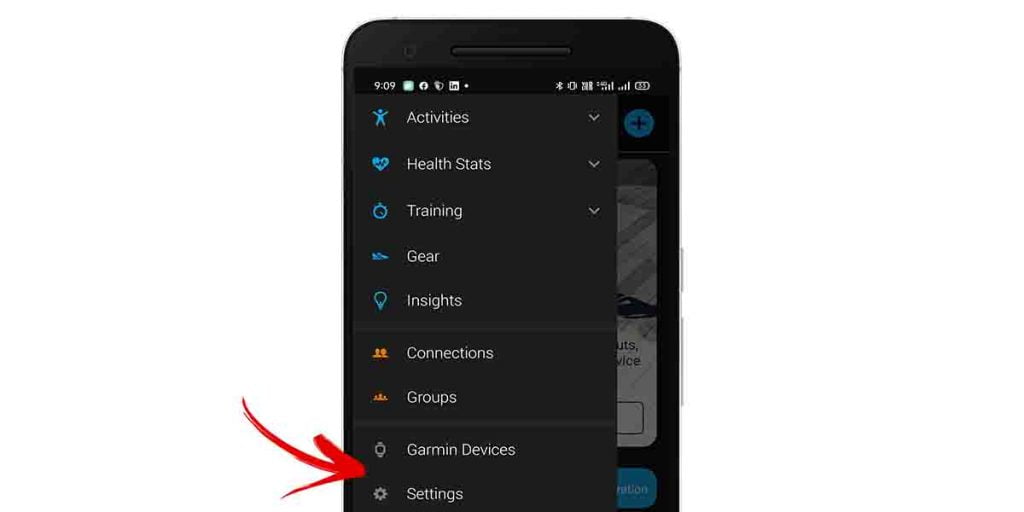 Step 5: On the settings page, Select Connected Apps. This will show you three available apps including MS Office 365, MyFitnessPal, and Strava. Tap on Strava.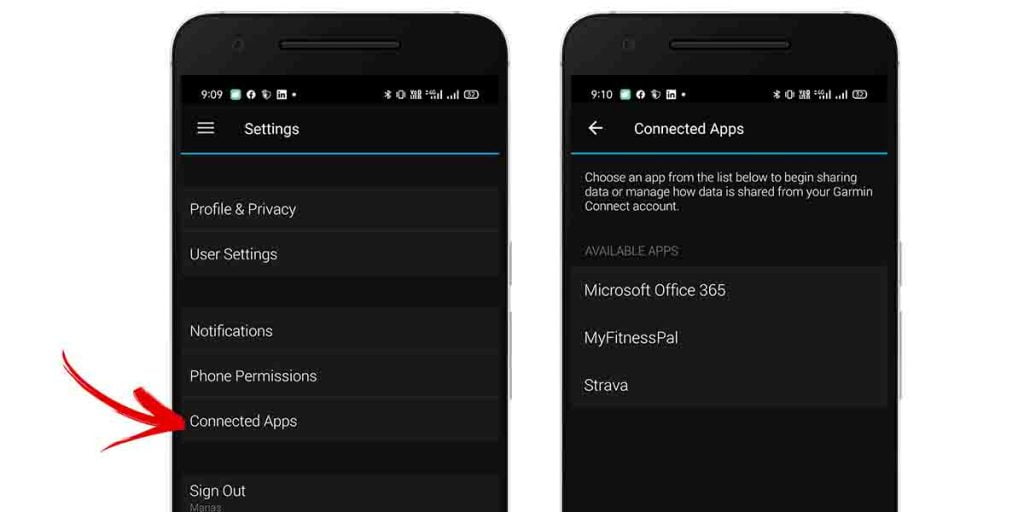 Step 6: Now, it will show you a terms & conditions page. Click on Agree button to allow the connection. After that, Sign In using your Strava account.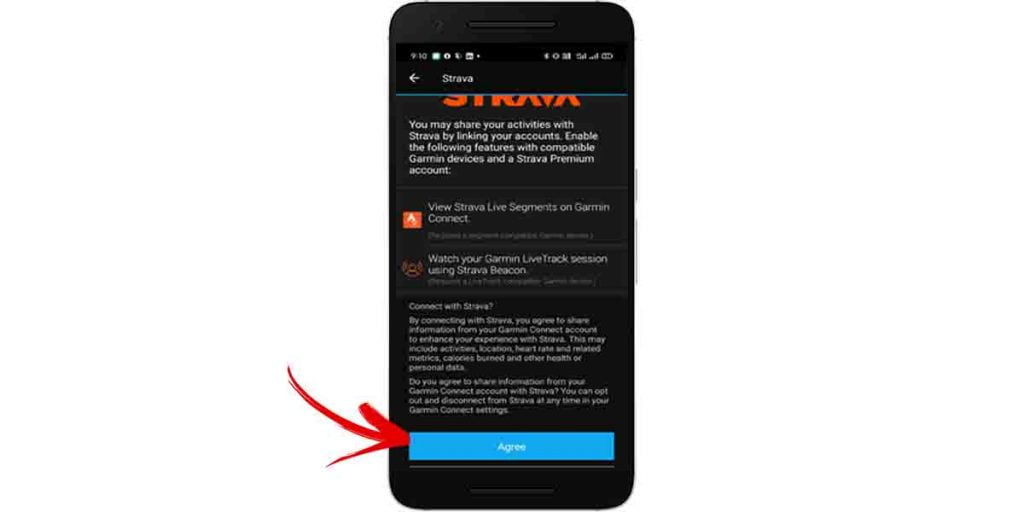 Step 7: Once you sign in, it will ask you to Authorize. Make sure you have a checkmark on "Upload your activities from Garmin Connect to Strava" and then tap on Authorize.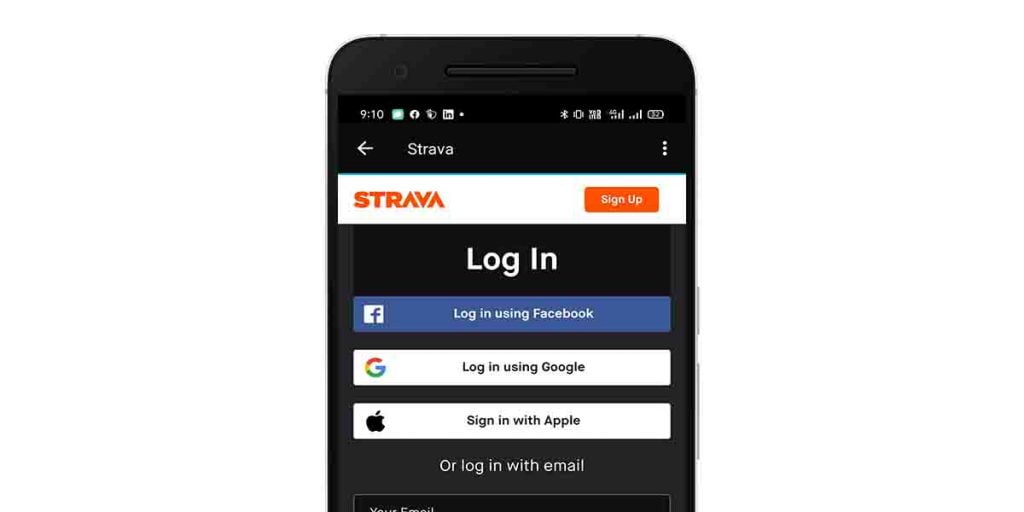 Now, your Garmin device will successfully get connected to the Strava and ready to sync all the past 90 days' data along with future activity data to the Strava app.
Method 2 – Using Strava Official Web
Step 1: First, Open Strava Official website on any browser and log in with your credentials.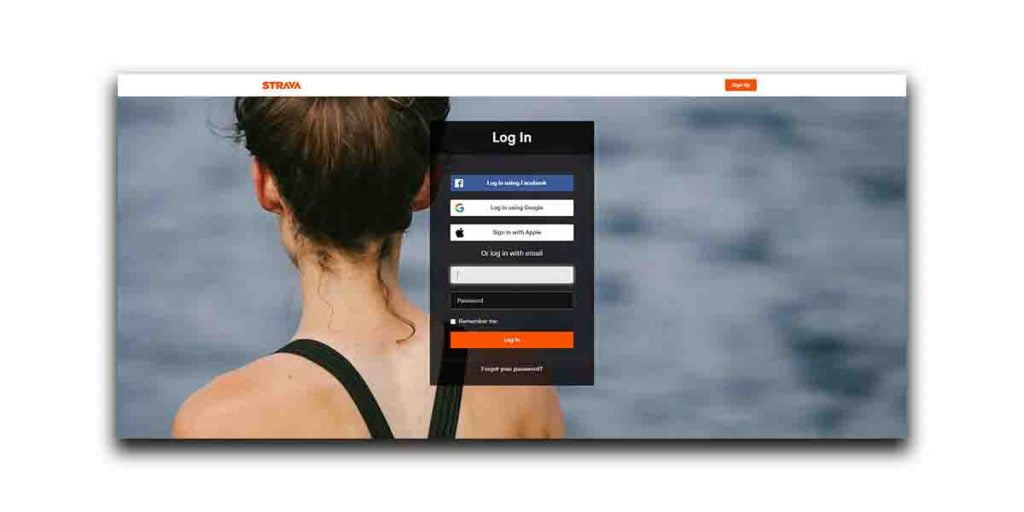 Step 2: Now, Click on the '+' icon on the top right corner and select Upload Activity from the menu.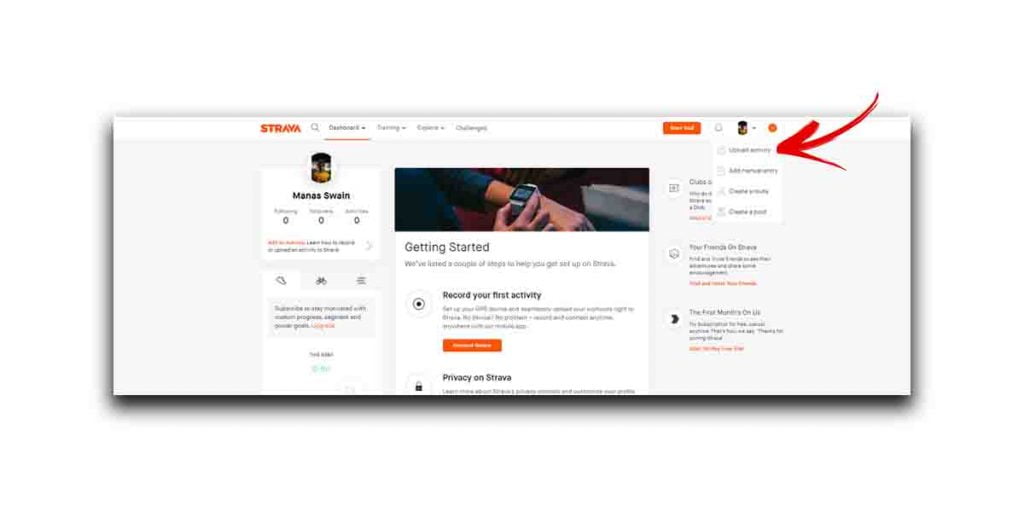 Step 3: Next, it will show you a bunch of devices to get started with, such as Garmin, Fitbit, Suunto, Wahoo, Samsung, and more. As we are setting up for Garmin, so we will Get Started with Garmin from the list.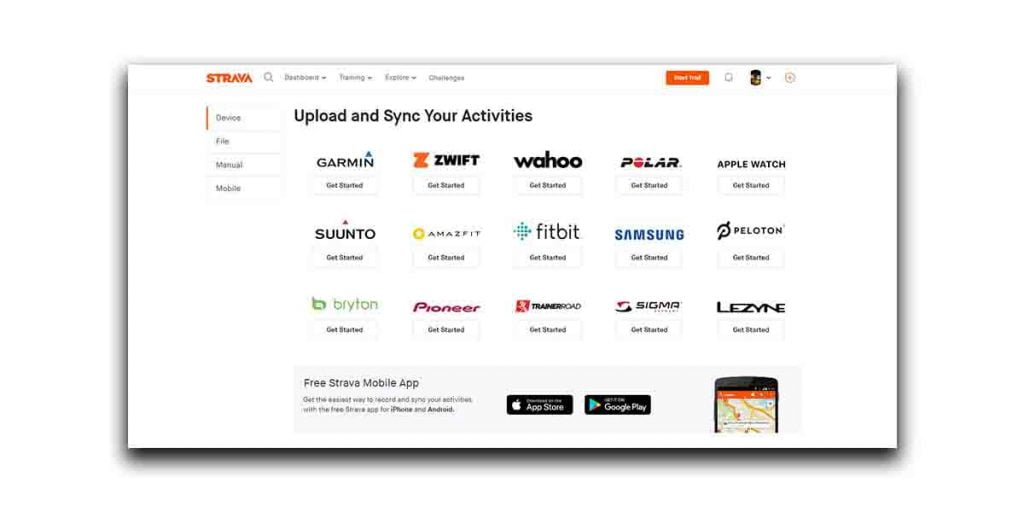 Step 4: On click Get started, you'll be prompted with two options; Connect with Garmin or Upload files directly (for manual uploading). Select Connect with Garmin for Auto-sync.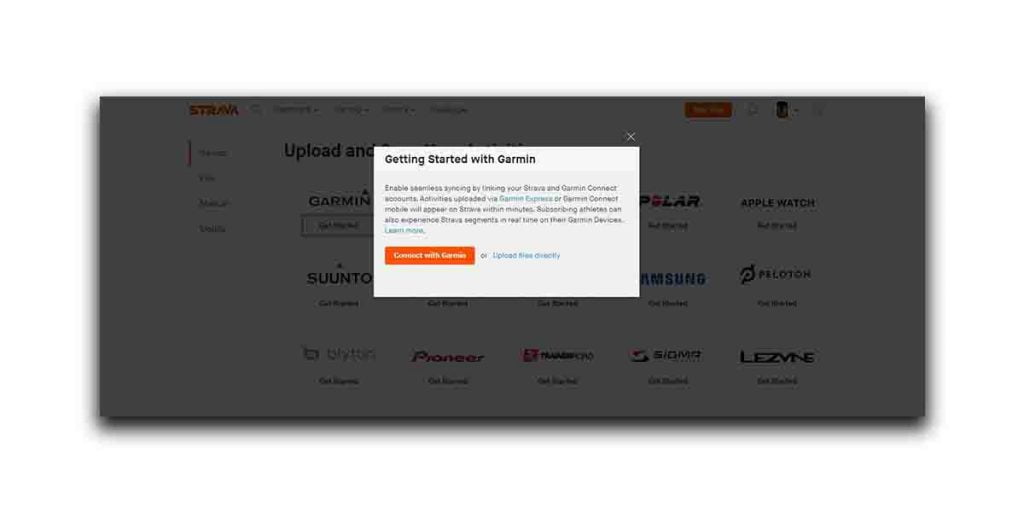 Step 5: Now, a window will pop up to grant permissions for sharing Garmin Connect data to the Strava app. Click on Save and Agree to the Strava policy.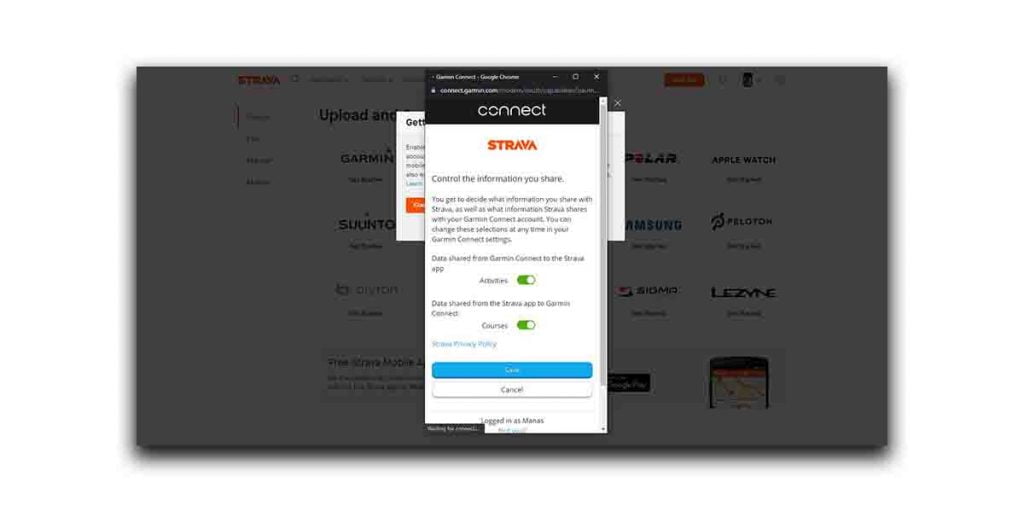 Done! You will be successfully connected to Garmin Connect. Make sure you allow 3 to 5 minutes for synced activities to appear on Strava.
How to Fix Garmin Not Syncing with Strava?
After connecting your Garmin with Strava, it is recommended to wait for 5 to 10 minutes so that it can sync all the data, including your past 90 days activities. If it completes the process, then you are good to go. On failing, follow the below solutions:
Disconnect & Reconnect
One of the common fixes of every problem is to restart the process again. In this case, disconnect Garmin Sync from Strava settings, then reconnect.
To disconnect, Go to Settings > Select Disconnect. After getting disconnected, repeat the process shown in the above methods.
This process will probably work. If didn't, the second way is to manually sync Garmin Connect activity data to the Strava.
Note – Garmin sync is not triggered until the first new activity is uploaded to Garmin after your accounts are reconnected.
Manually Sync Garmin to Strava
Manually uploading Garmin Connect data is another way to solve the syncing issue. This way is useful in most of the cases where the Garmin server is down or occasional delays. Follow the below steps to upload Garmin Connect data manually on the Strava:
First, plug in your Garmin device on your pc.
Open the drive where the Garmin files are stored.
Select Garmin Folder > Activities > Find & Select the most recent activities to sync.
Copy the selected files to a separate folder (for easy access).
Now, open your Stava dashboard.
On the top right, click on the '+' icon and select Upload Activity > Browse.
Select the folder we created separately & upload it.
Done!