Virmee VT3 Plus Smartwatch Review: Are you fed up looking for the best budget smartwatch offering plenty of features? The new Virmee VT3 Plus, also known as Virmee VT3 Tempo has plenty of useful features to offer.
Finding a perfect wearable for the money you pay is sometimes challenging.
The Virmee VT3 smartwatch stands out from the crowd of budget smartwatches as it serves both the smartwatch & fitness tracker's functionalities. The device is suitable for every fitness enthusiast out there, looking for a budget-friendly wearable to help them with their fitness journey.
Check out the detailed Virmee VT3 Plus Smartwatch Review to see what else sets this unusual watch apart.
What's Inside the Box:
Virmee VT3 (device itself)
1 x USB Cable
1 x User Manual
Quick Overview
The Virmee VT3 Plus is equipped with plenty of exciting features that come in handy in regular usage. It has an apple watch-like design that looks very much similar. With preloaded watch faces, you can customize the watch face to match your style. Along with, the display is bright & crisp, making it visible in bright sunlight. Besides, It uses Silicone as its watchband material type and is replaceable with any 20mm watch strap.
The device offers lots of fitness & health-related features including 18 sports modes, blood oxygen monitoring, stress monitoring, sleep tracking, and more. Alongside, tracking steps, distance, calories burned is normal.
This model has an IP68 waterproof rating, so you can easily take out for swimming in both pool & open water. Also, it has the capability to resist splashes of water & raindrops. By pairing with a smartphone, you can sync smartphone notifications on your watch's screen, which makes it easy to monitor text and calls on the go.
Overall, you are getting value for money. So you can definitely consider it.
Virmee VT3 Plus Smartwatch Review
Design & Display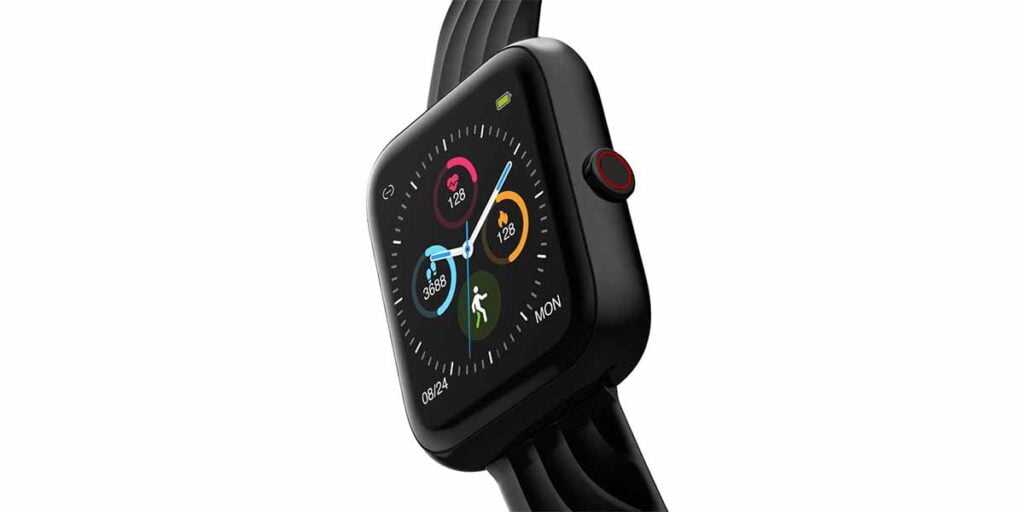 The Virmee VT3 plus comes equipped with a 1.5-inch touch screen display with a resolution of 360 by 320. The display looks amazing & the colors have some good contrast to it, making it clear & readable. By swiping up on the screen, you can adjust the brightness to your preference. With full brightness, the screen looks bright enough to be visible in daylight.
The design of this smartwatch is inspired by the Apple Watch. Nowadays, most of the companies prefer to design the Apple Watch's lookalike. Must say, the Virmee VT3 plus looks pretty much exact. Along with that, they have added a red ring on the right to impersonate the look of an Apple watch.
The Silicone band which comes included is soft & has a great design to it, doesn't feel cheap in any way. Also, the bands are replaceable. So you can easily detach & replace them with any 20mm watch band.
There is not much color option available. It only comes with the BLACK variant that looks premium on the wrist.
Fitness, Health & Activity Tracking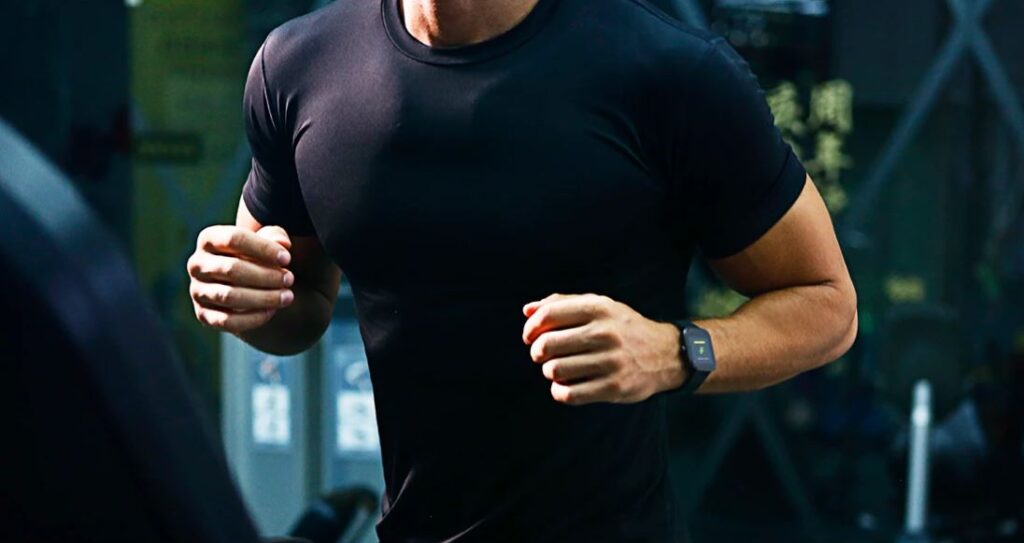 In case you are looking for a smartwatch that can be your fitness companion, then the Virmee VT3 plus will be a perfect fit. As this smartwatch serves as a fitness tracker, you will find it indeed helpful in your workouts. Below are the fitness, health & activity-tracking features this buddy offers:
Sports Modes: You get 18 different sports modes including running, walking, swimming (open & pool water), cycling, basketball, dancing, yoga, rope skipping, sit-ups, ice skating, aerobics, soccer, badminton, volleyball, tennis, climbing, and table tennis. By using these modes, get your exercise data synced in realtime.
Heart Rate & Blood Oxygen: Heart rate monitoring is an essential feature. Sometimes you may want to check your heart rate or want to check whether you are pushing hard enough or not. For this, heart rate monitoring comes in handy to make adjustments to your lifestyle. The special sensors help in getting accurate readings. It shows the highest & lowest heart rate reading throughout the day.
Another most useful one is Blood Oxygen Metering. This is helpful to monitor whether you have any respiratory conditions by checking the SpO2 level. I think it is nice to have Blood Oxygen Metering, keeping the COVID situation in mind.
Stress Monitoring: Do you have a stressful work schedule? The stress monitoring feature tracks stress status data & syncs it so that later you can take necessary actions.
Sleep Tracking: You can improve your sleep by tracking various stages of sleep, such as awake time, light, deep, and REM sleep. It supports automatic sleep tracking, so you don't have to manually set it up.
Wellness Data: Like every smartwatch, you can track your steps, distance covered, stand time, and calories burned.
Virmee VT3 Plus Features & Functionality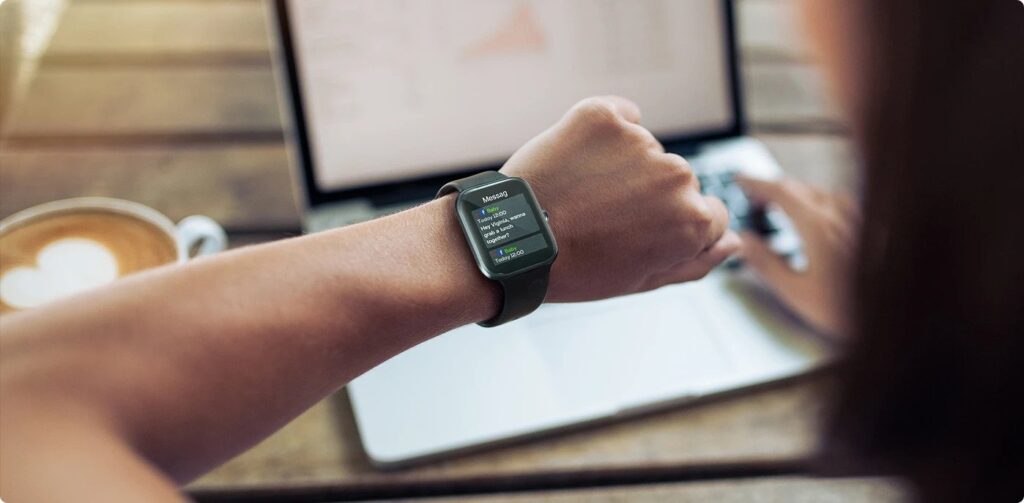 Watch Faces
On long pressing the default watch face enables an option to select a bunch of other watch faces to customize your screen. There are 11 preloaded watch faces & all of them look great. To set up, you just have to long-press on the watch face & you're good to go.
Brightness & Flashlight
By swiping up, it opens up an interface where you can adjust the screen brightness manually or you can set it as auto so that it adjust itself according to the environment. With that, you can turn the watch screen into a flashlight.
Notifications
You get instant notifications of calls & messages on the screen. Besides, If there is an incoming call, you can hang up from the wrist but can't receive it. This comes in handy during a busy schedule when you are unable to check your smartphone.
Waterproof
The Virmee VT3 smartwatch has IP68 waterproof certification. Meaning, it can easily withstand splashes of water, raindrops. And can be your swim companion in both open & pool water. Also, you can wash your hands with this tied on.
Other Key Features
Screen Time out: Set the screen to be off after 30 seconds or make it always on.
Breathe Training: This feature helps you relax and focus on your breathing.
Tools: Stopwatch, timer, compass & alarm clocks
DND: Disables the vibration motor (use in meetings)
Reminder: Event Reminder
Compatibility: Android & iOS
Virmee App Preview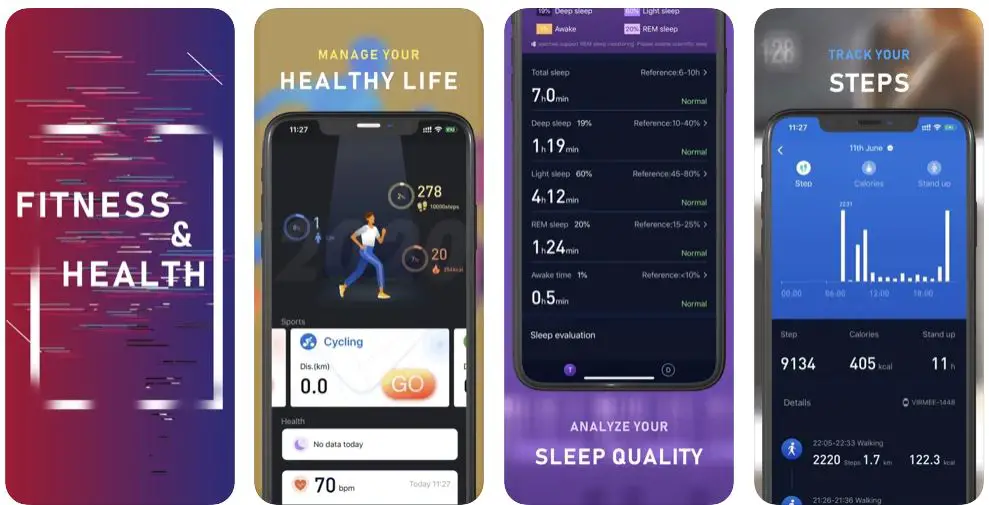 To pair Virmee smartwatches, you need to install their official app called Virmee. Available on both Google's PlayStore & Apple's AppStore. It is good to sync all the health & fitness data to your smartphone so that you can take look at various data points in your free time.
By using this app you can:
Manage your healthy life.
Analyze the quality of your sleep.
Get data of steps taken, distance covered & calories burned.
Get smartphone notifications on the watch screen.
Control Camera Remotely
Change Date/Time format
Switch different languages
Activate DND (Do not disturb mode)
Turn on/off automatic heart rate monitor
Turn on/off automatic heart rate guidance
Battery Life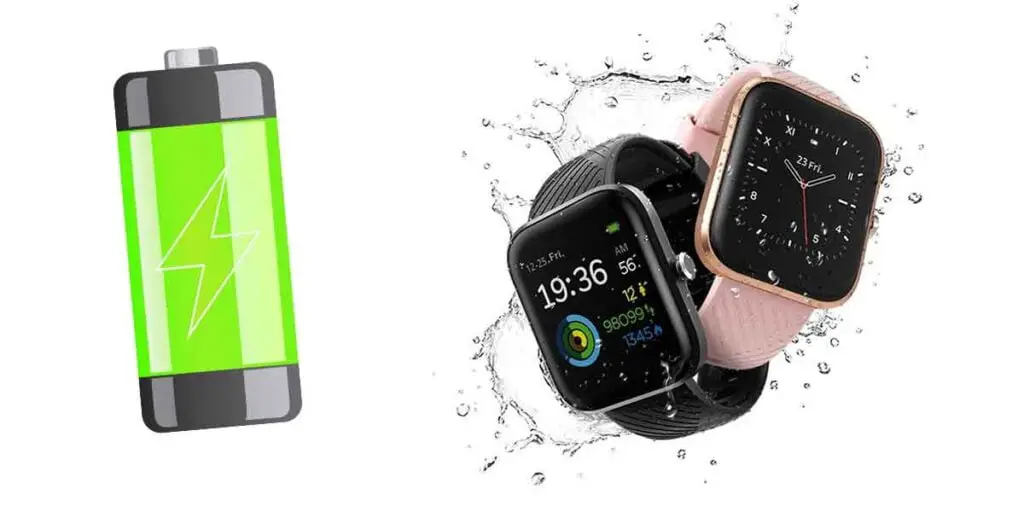 In this price range, the Virmee VT3 has an exceptional battery life. It comes with a 170mAH battery that serves you up to 7 days in typical mode and 15 days in classic mode. In my opinion, a good battery life is considered when a smartwatch can give back up for at least 7 days & that holds for Virmee.
Battery Summary
| | |
| --- | --- |
| | |
| Battery Life (Company's Claim) | |
| Battery Life (In Real Usage) | |
| | |
| | |
| | Magnetic proprietary USB charger |
| | |
| | When factory default dial, Time display, Sports mode, sleep monitoring, Bluetooth, HR, and other features are turned off. |
| | Factory default dial, Time display, Bluetooth, HR and other features are all turned off. |
| | |
How to Pair Virmee Smartwatch with Android or iOS?
The steps shown below is same for both android & iOS users.
Step 1: Download and install Virmee app on your Android or iOS
Step 2: Turn on your smartwatch, then go to Menu> Settings> About.
In 'About' section check Bluetooth name of the watch. (Example: Virmee XXX)
Step 3: Enable Bluetooth on your smartphone.
Step 4: Open Virmee App that we have installed in Step 1.
Step 5: Register an account and follow the in-app instructions to create your profile.
Step 6: Now you have to add your device. For that, tap Device> select '+' icon > search for the device, then tap on the Bluetooth name of the watch we found on Step 2 to connect.
Enjoy!
Comparison: Virmee VT3 Plus vs VT3 vs VT3 Lite
1.3-inch TFT LCD (240x240 pixels)




1.5-inch TFT-LCD (320 x 360 pixels)

1.3-inch TFT LCD

(240 x 240 pixels)

Accelerometer,Magnetometer, PPG, Heart rate tracker, SpO2 sensor

Accelerometer,Magnetometer, PPG, Gyro, heartrate, SpO2

Accelerometer,Magnetometer, PPG, Heart rate tracker

Monitor Blood Oxygen Tracking (SPO2)

above iOS 10.0 & Android 5.0

above iOS 10.0 & Android 5.0

above iOS 10.0 & Android 5.0

If your budget is somewhere near 50-60 dollars and you need a watch with good data tracking accuracy & impressive battery life, the Virmee VT3 plus will be a perfect pick.

If your budget is somewhere near 40-50 dollars and you need a watch with decent data tracking accuracy, the Virmee VT3 will be a perfect pick.

If your budget is somewhere near 30-40 dollars and you need a watch for basic use (not much fitness & health oriented), the Virmee VT3 Lite will be a perfect pick.

Overall Performance (in Comparision)
FAQs (Frequently Asked Questions)
1. Is Virmee Smartwatches compatible with iPhones?
Yes. Virmee smartwatches is compatible with both Android (5.0 above) & iPhone (iOS 10 above).
2. How to Change Language in Virmee?
Right swipe on the screen enables menu. Scroll to find settings.
Go to settings> language > select language
3. What's the material used for Watch Strap? Is it replaceable?
The Virmee VT3 plus uses Silicone as it band material. You can easily replace it with any 20mm watch strap.
4. Can I control music from the device?
No. This smartwatch doesn't support wrist music control.
5. Can Virmee VT3 Plus monitor blood pressure?
Related Budget Smartwatches: