Samsung watches come with plenty of features, and the multi-purpose sensor is one of them. There is no doubt that Samsung's sensors are the best in the segment, but the cover that protects the sensor is not so promising.
Most users have reported that their watch's sensor cover falls off after a few months of use. Many are unable to find any permanent solution to this problem. After analyzing, I have come up with a solution.
While researching, I also found out that this problem is quite common across all Galaxy Watch lineups. A most common question you may ask – "Why does the Galaxy Watch sensor cover keep falling?"
Immediately wearing your watch after applying moisturizer on the wrist reduces the concentration of the adhesive, causing the sensor cover to fall off quite often. Also, charging your watch generates heat, which reduces the concentration of the adhesive. As a result, the sensor cover keeps falling.
See Also: 5 Common Reasons for Adhesive Failure
This fix is compatible with Samsung Galaxy Watch models listed below:
Galaxy Watch
Galaxy Watch Active
Galaxy Watch Active 2
Galaxy Watch 3
Galaxy Watch 4
Disclaimer: Before you start, please read all the steps carefully to avoid making any type of mistake (Highly Recommended.)
Steps to Replace Samsung Galaxy Watch Sensor Cover
Step 1: Get the Right Replacement Part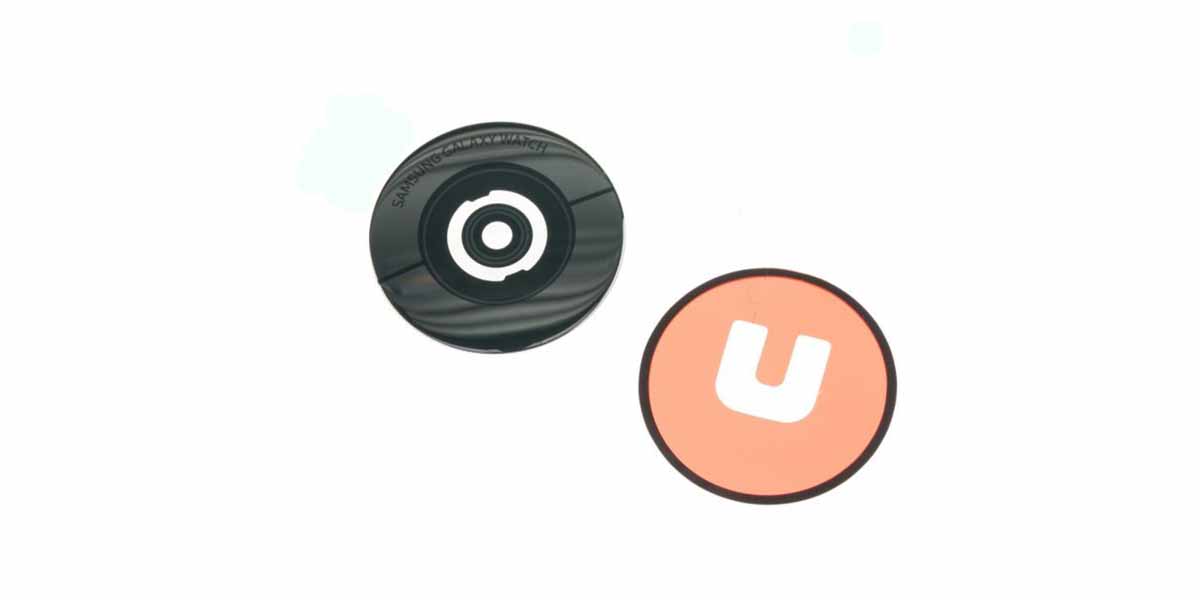 Before starting the replacement process, make sure you get the sensor replacement part. For Galaxy Watch Active 2, Galaxy Watch 3, and Galaxy Watch 4 users, EagleWireless Back Rear Lens Glass is compatible.
If you own a Galaxy Watch Active, then check this Eaglewireless Rear Glass Panel as it is the one compatible with your device.
Also, most people assume that the Galaxy Watch Active's sensor cover is the same as Galaxy Watch. But that's not true. They both have different sensor cover.
Hence, for the Galaxy Watch, Ubrokeifixit Back Rear Lens Glass is the compatible one.
In addition, your cover replacement part may include a red circular sticker adhesive (shown in the image above), which will come in handy to stick the cover.
Step 2: Turn off the Watch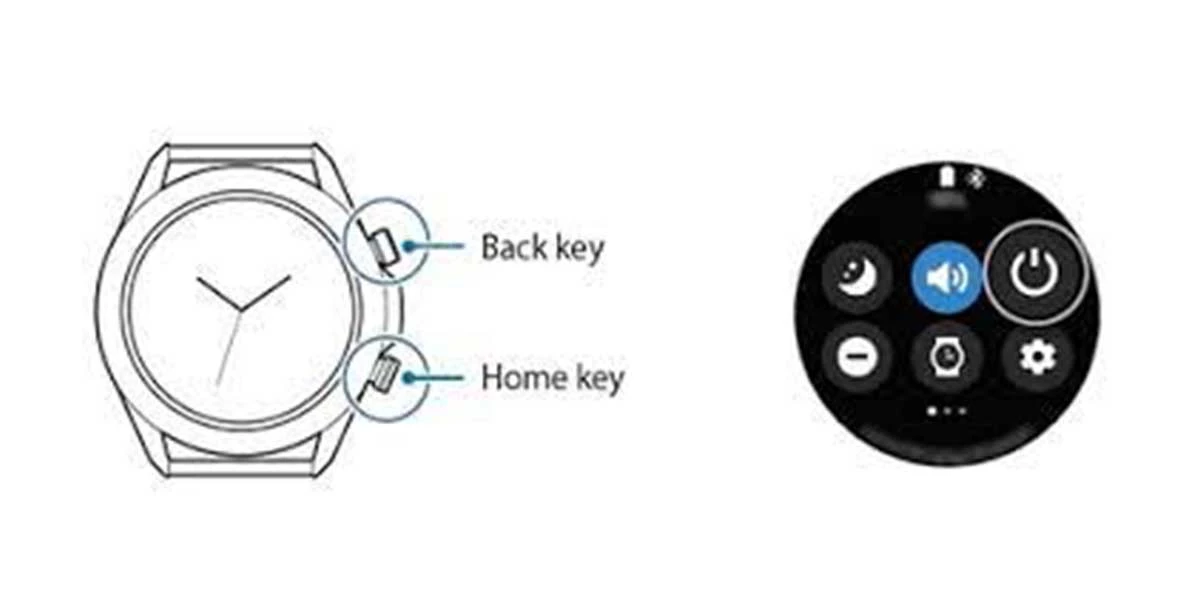 Once you have the replacement part, "Turn Off" your Galaxy Watch.
For most galaxy watches, press and hold the home button for three seconds and you'll feel a slight vibration when the "Power off" symbol appears. Tap on it to switch it off.
Another way is to drag down the notification panel, you will see a power-off symbol. Tap on it to turn the watch off.
Step 3: Clean the Old Adhesive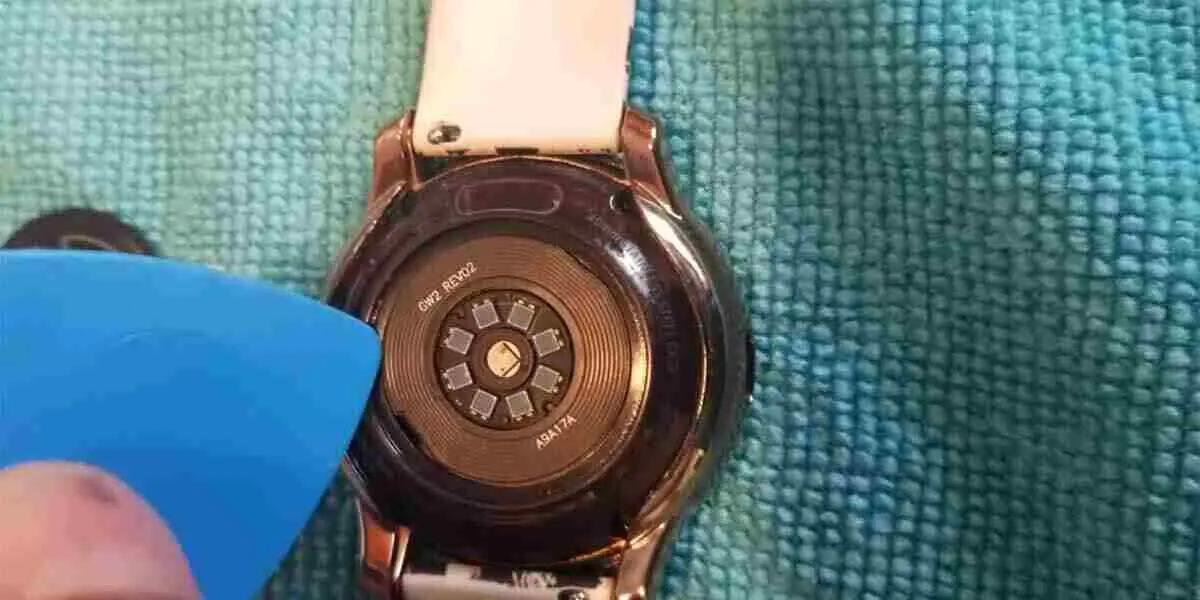 While the old sensor cover is off, clean the back surface of the Galaxy Watch with wet wipes and remove the old adhesive thoroughly. Make sure you do not damage the HR sensor of the smartwatch.
Step 4: Stick Cover & Adhesive Together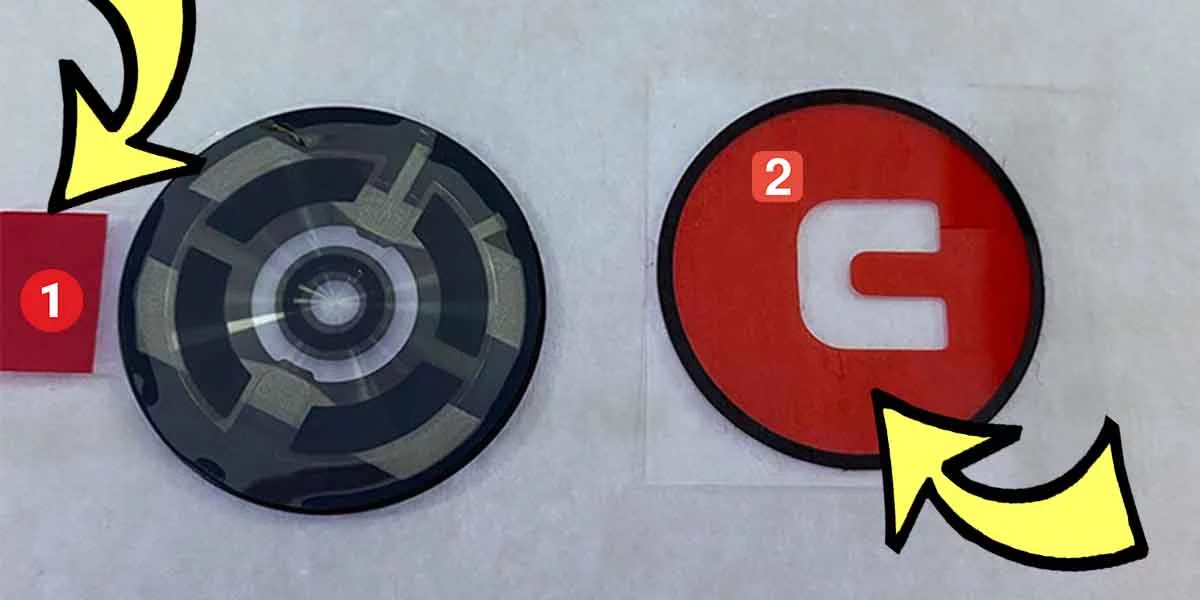 You're almost done!
Your back cover replacement part (marked as 1) comes with a circular red adhesive (marked as 2) to stick them together. This is essential as it will help you later in bonding the back cover with the back housing.
The adhesive part comes with a red outer layer; simply peel that off. Then, take the back cover and peel off its backside layer by pulling the red part (marked as 1) outward.
Once the opening is free, stick the cover & adhesive together. Slightly tap on it multiple times so that it bonds properly. Finally, peel off the transparent layer of adhesive.
Step 5: Attach New Sensor Cover to Watch & It's Done!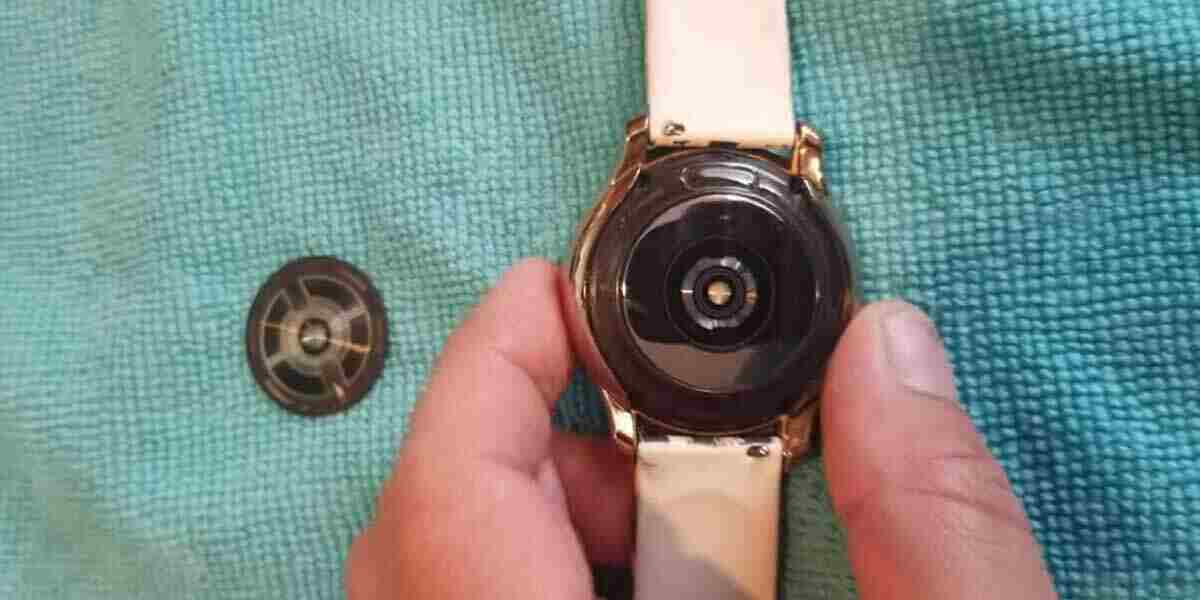 Once you got your back replacement ready, attach it with the back housing.
Pro Tip – Wrap the smartwatch with tissue paper or a synthetic fiber cloth and add some weight to it for a couple of hours. After a couple of hours, your smartwatch is as new as it came from a direct manufacturer.
Well done! You have successfully replaced the Samsung Galaxy Watch sensor cover.
Tips to Avoid Galaxy Watch Sensor Cover Problem
Keep the Watch Away from Moisturizer: Most people wear the watch immediately after applying moisturizer on their wrist. Initially, they will not face any problems. Over time, this will break the concentration of glue. The same goes for water too.
Charge Your Watch in an Air Conditioner Room: Your watch generates some amount of heat when placed in charging, which over time melts the adhesive. To prevent this from happening, place your watch in an air conditioning room while charging.
More Related to Galaxy Watch
---
Copyright Disclaimer: Images used in this post may be subject to copyright. We do not own these pictures. If you're the owner, please contact us before claiming so we can take down those images.