Is your Samsung Galaxy watch not responding to calls? You're not alone.
It is a common issue that many users are experiencing with their Galaxy watch, and this can be frustrating. Thankfully, there are some troubleshooting methods to address this issue.
Here's what you can do for a quick check:
Step 1: Turn off your phone's Bluetooth.
Step 2: Restart the watch by holding the power button for 20 seconds.
Step 3: Turn Bluetooth back on after restarting the watch.
If this doesn't work, then try the below troubleshooting methods. But before that first understand, why you can't answer calls on Galaxy Watch?
Why You Can't Answer Calls on Galaxy Watch?
Galaxy Watches are beautiful, sleek devices that not only display the time, but can also send and receive texts, emails, and phone calls.
Answering calls on your watch is only possible if your watch has cellular service enabled. If you have to rely on Wi-Fi or Bluetooth for connectivity, then you must use your phone.
Although the watch has a speaker and microphone that allow you to make calls without cell service or Wi-Fi connection, it does not support voice-over-LTE (VoLTE).
Why is that important? Because VoLTE makes it possible for us to make and receive phone calls by using data from our provider rather than relying upon it.
However, if the galaxy watch does not answer calls even after you enabled your cellular service, then you should try the below troubleshooting methods to resolve this issue.
7 Ways to Fix Can't Answer Calls on a Galaxy Watch
Update Galaxy Watch
The Samsung Galaxy Watch is a great device and your companion in your pursuit of life's adventures. But sometimes it generates some bugs due to which some features stop working. Can't answer calls could be a result of Watch OS being obsolete.
The likelihood of this happening is rare, but it is worth analyzing. All you need is a stable internet connection.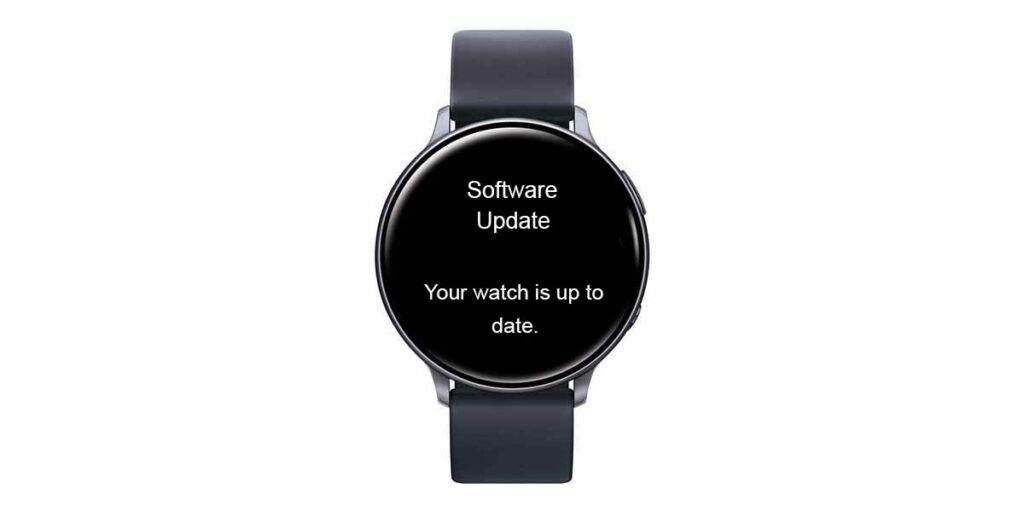 To update your Galaxy watch, follow these steps:
Press the Home button to open the app's screen from the watch.
After that, go to Settings > General.
Then tap on Update watch software.
If an update is available, tap Download. If not, tap OK. No update is required.
To update your Galaxy watch from an Android Smartphone, follow these steps:
First, make sure the Galaxy Wearable app is installed, updated, and connected with your Galaxy Watch.
Next, open the Galaxy Wearable app. Then go to the Home tab.
After that, tap on Watch Software Update. Then download and install if an update is available.
If available, tap Install Now. If not, no update is necessary.
Ensure DND Feature Is Disabled
If updating method doesn't solve your problem, make sure DND mode is turned off. Not only DND mode but also check if Goodnight, Theater, or any other silent mode is enabled. If any of these modes are enabled, turn them off and see if you can answer the call.
What this feature does is silence all incoming notifications, so you do not even hear them.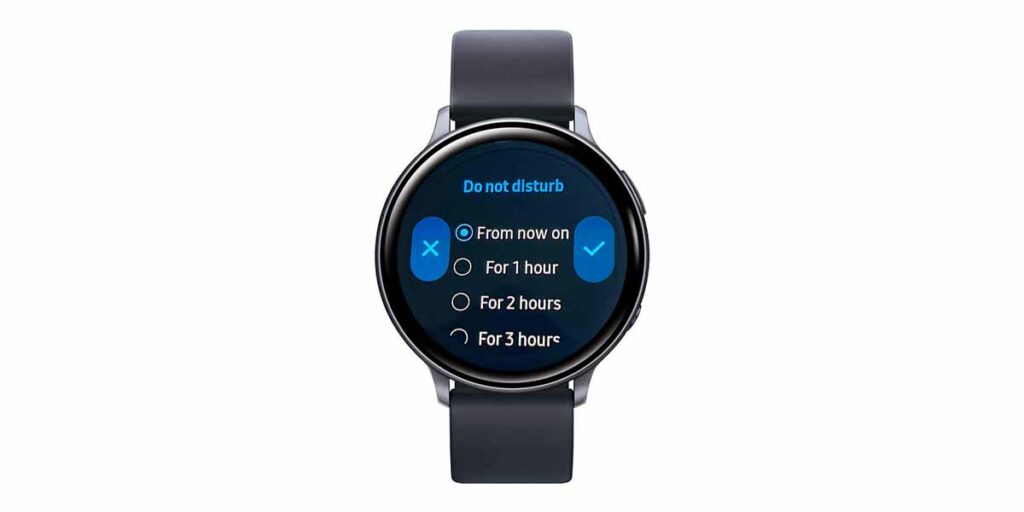 To check it, follow this procedure:
Open the apps screen > Tap Settings Settings icon > Tap Advanced > Tap Do not disturb > Tap Turn Off now
Check Bluetooth Connection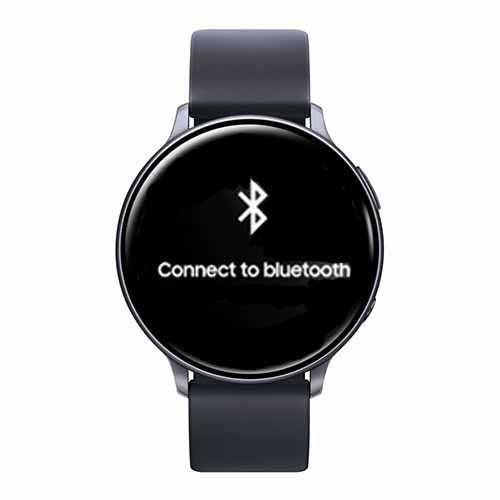 If you are not connected to Bluetooth, your Galaxy Watch will not behave as you expect. You must set up and connect your watch to your phone via Bluetooth before you can use your watch to answer calls. Then, go to your phone's Settings and Bluetooth to check if your watch is connected properly.
Ensure Watch isn't Connected to Wi-Fi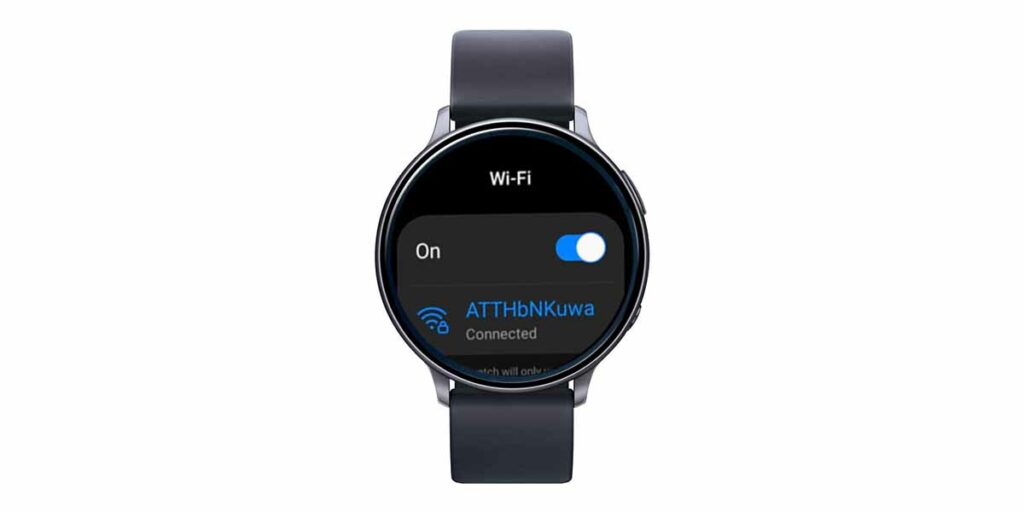 Check if your watch is connected through Wi-Fi, you won't be able to answer calls with it. The Galaxy Watch needs to be connected through Bluetooth, which means they have to be close together.
Check The Notifications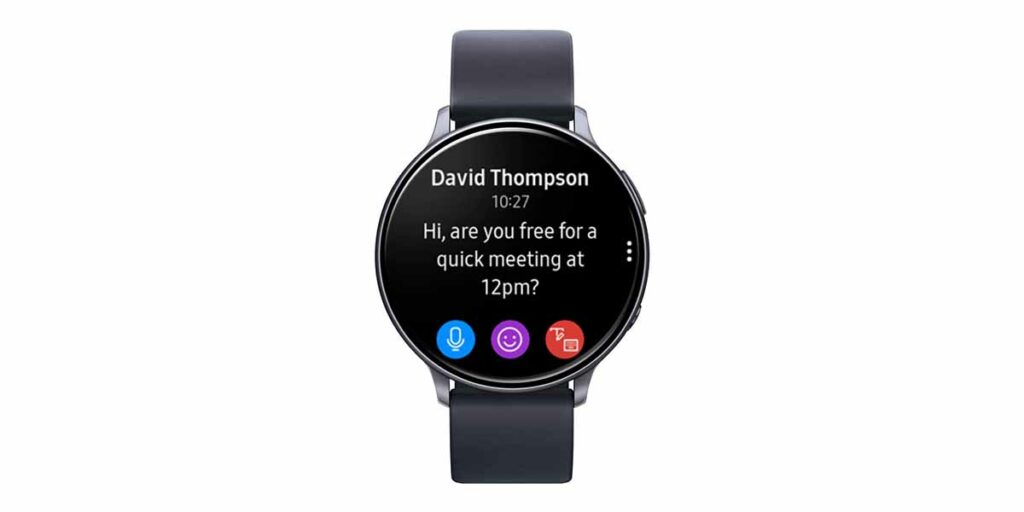 Make sure you have enabled the phone toggle, if the toggle is off, you will not be able to answer calls on your Samsung Galaxy Watch. As the Samsung Galaxy Watch allows you to customize your notifications, you might have accidentally customized something that blocks notifications for calls.
To fix this, open the Samsung Wearable app on your phone, then tap Watch Settings > Notifications > More, and make sure the Phone toggle is on.
Verify that LTE service is enabled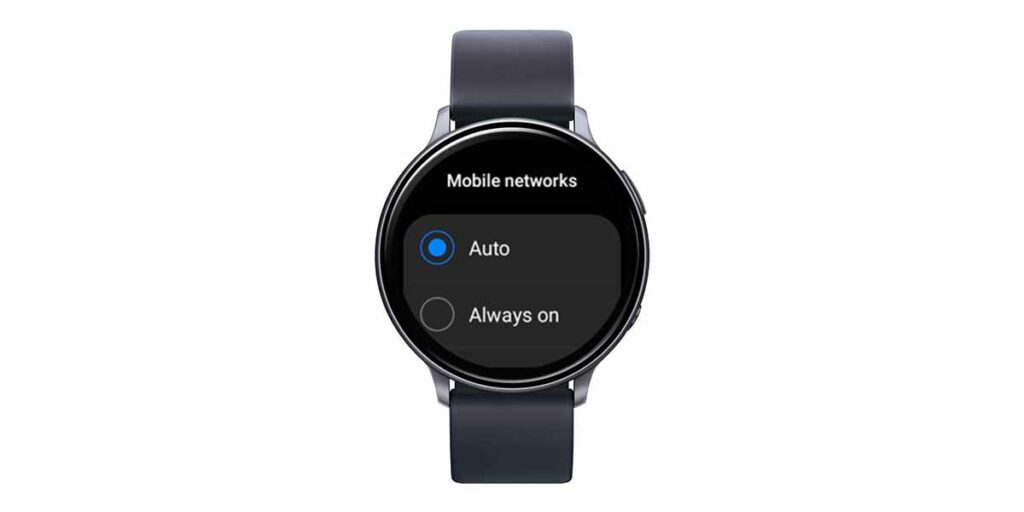 If you have an LTE-enabled Galaxy Watch, and you can't answer calls without your phone. This is because it will only work if you have activated the watch with your cellular carrier. If not, contact your carrier to have it checked. So first, verify that LTE service is enabled on your watch.
Reset the Galaxy Watch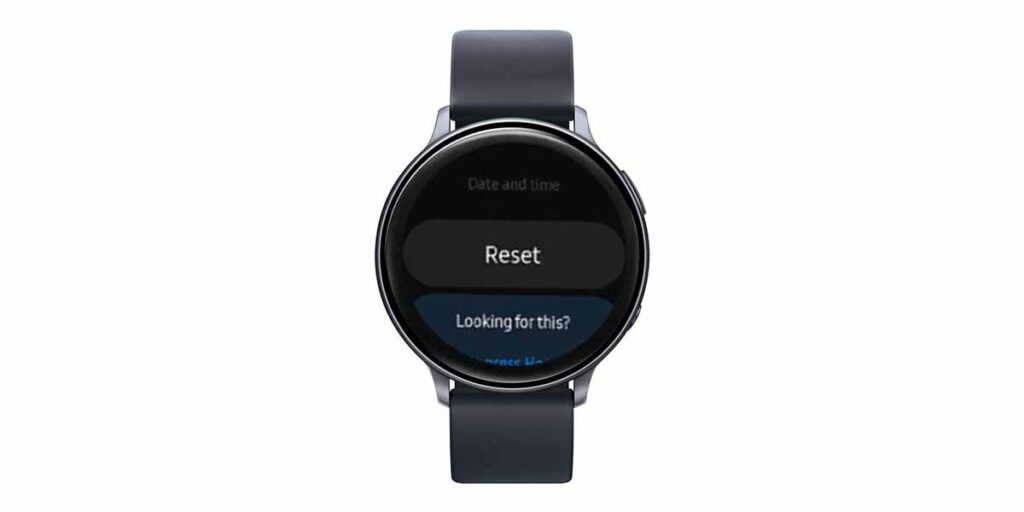 Lastly, if all the above methods do not solve your problem, then there is only one method that can help you. Which is by resetting your Samsung Galaxy Watch. By doing this, you will remove all open apps and bugs that may hinder answering calls. You should back up any important data on the device before performing the reset.
To Reset your Galaxy watch, follow these steps:
Go to Settings.
Swipe down and tap on General.
Tap Reset.
Tap the checkmark and follow the on-screen instructions to start the resetting process.
Read More